Richard Sherman Is Brash, but He Has a Heart of Gold
Richard Sherman can rub people the wrong way sometimes because the 49ers defensive back is known for being brash and outspoken, often trash-talking his opponents — and he often backs up his words on the field. But there is a softer side to the four-time Pro Bowler, who isn't as loud and outspoken when he's not on the field or in front of a microphone. During his time off, Sherman likes to be philanthropic and perform charitable work to help out people who aren't as fortunate as him. One of the charitable acts that Sherman performed earlier this season shows that he has a heart of gold.

Richard Sherman's trash talk
Sherman is known for his trash talk — which isn't isolated to the gridiron. Business Insider once compiled a list of some of his best trash-talking quotes, which included one in which Sherman said he was "going to crush" then-ESPN personality Skip Bayless, who's now with Fox Sports. He has called veteran Michael Crabtree "a mediocre receiver," and tweeted to Darrelle Revis that his "name will be irrelevant" when he goes back onto the field.

The trash talk sometimes has consequences, like when Trent Williams threatened to punch Sherman in his face. Sherman told the tackle to "go on and do it then, boy," which Williams did. Even the best in the league aren't immune to Sherman's taunts. When Sherman was on the Seahawks, and they were playing the Patriots, he went up to the quarterback and challenged him to "please keep trying me."
Richard Sherman really has a heart of gold
In the days before Thanksgiving, Sherman did something that shows his rough exterior is just a facade when he's not thinking about football. Stan Garber, the principal at Cabrillo Middle School in Santa Clara, Calif., announced that Sherman delivered a personal check for nearly $7,500 to pay off the school's outstanding cafeteria debt. "The last thing any child should have to worry about is being able to afford eating breakfast and lunch at school," so Sherman and his charitable foundation wanted to eliminate that obstacle for the school and its pupils.

Santa Clara's school district thanked Blanket Coverage: The Richard Sherman Family Foundation for the donation, which will allow the students' families to have less debt to worry about during the holiday season.

Sherman's other charitable acts prove he's a good guy
That's not the only time Sherman has performed philanthropic acts to help out the community. He is one of the more charitable players in the NFL.

Days before making that cafeteria debt donation, Sherman's foundation donated food to the Sumner Food Bank in Sumner, Wash., through a food drive at Sumner High School, to help ensure that the community's families would have food for the holidays.

Richard Sherman also donated $5,000 to assist a Compton, Calif., Pop Warner team to be able to travel to Florida to participate in the National Youth Championship. Sherman's foundation also helps kids in low-income communities by providing clothing, supplies, and other items that they may need.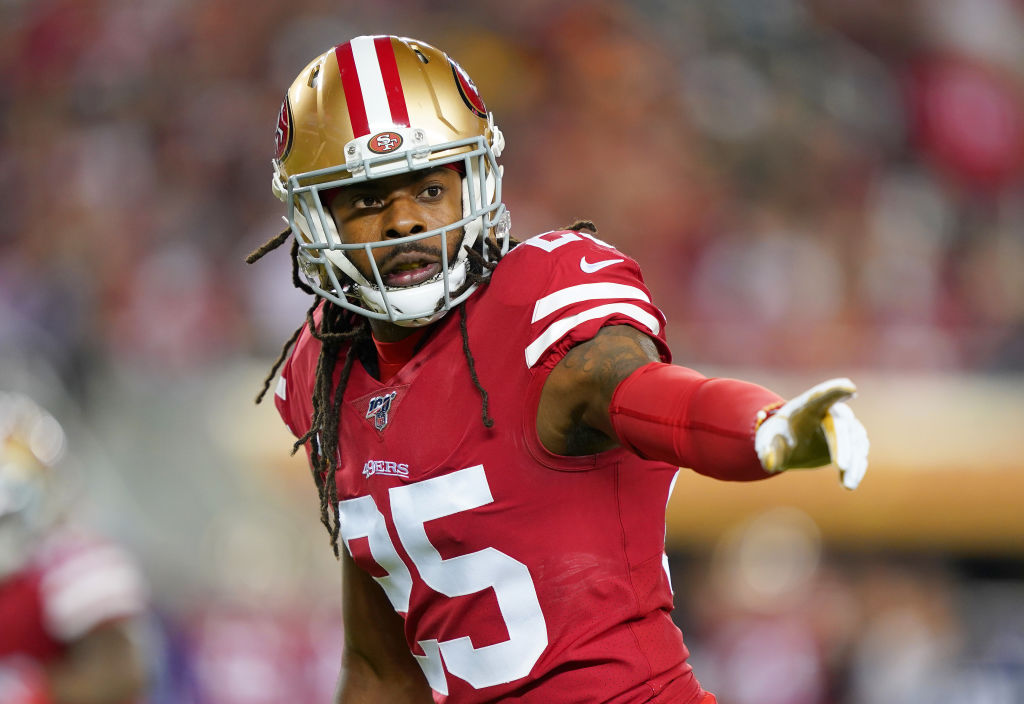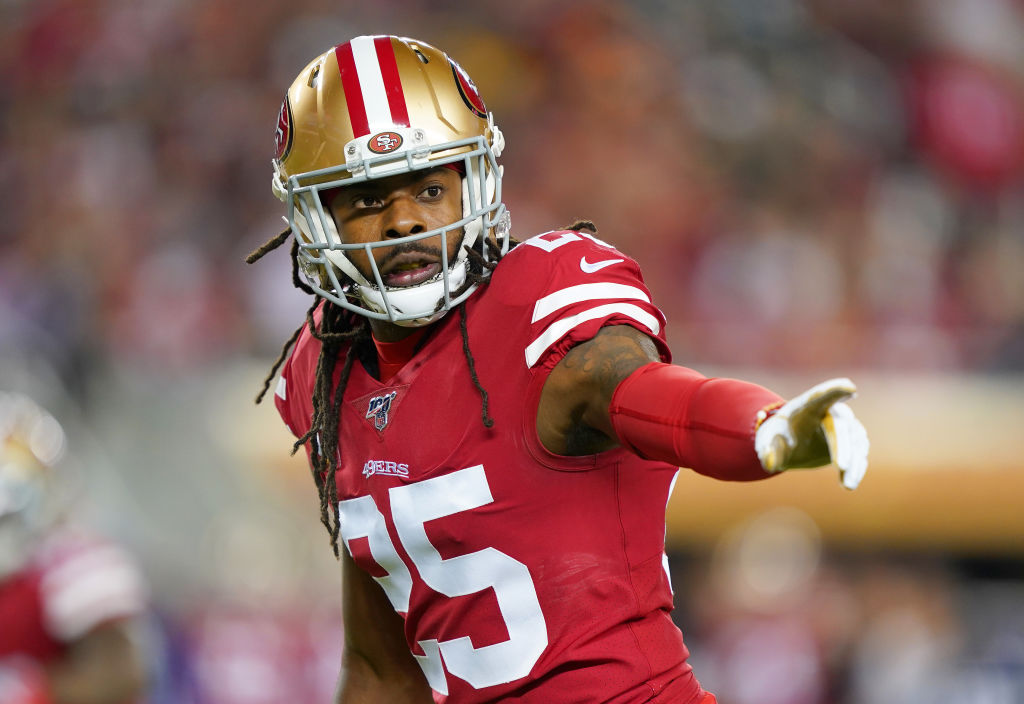 In 2017, he funded a Virginia high school student's college scholarship, living up to a promise he made that he would do that if she made the honor roll. And Sherman is being recognized for his charitable work.
The NFL recently announced this year's nominees for the Walter Payton NFL Man of the Year award, and Sherman was chosen as the 49ers' nominee. The winner, who will be announced the day before Super Bowl LIV, receives $250,000 for the charity of his choice, with the other 31 nominees each getting $50,000 to donate to their favorite charities. So, win or lose, Richard Sherman will get to continue to prove he has a heart of gold beneath his trash-talking facade.