Richaun Holmes' Craving for Chicken Wings Drove Him to Break NBA Bubble Protocol
One of the more intriguing stories to come out of the NBA bubble has been about Richaun Holmes, the Sacramento Kings big man who had to quarantine for 10 days. This came after he left the bubble to pick up a food delivery. Holmes spoke to the media for the first time on Wednesday, and he revealed what he broke protocol for — chicken wings. So, what kind?
Richaun Holmes left the bubble to pick up a food delivery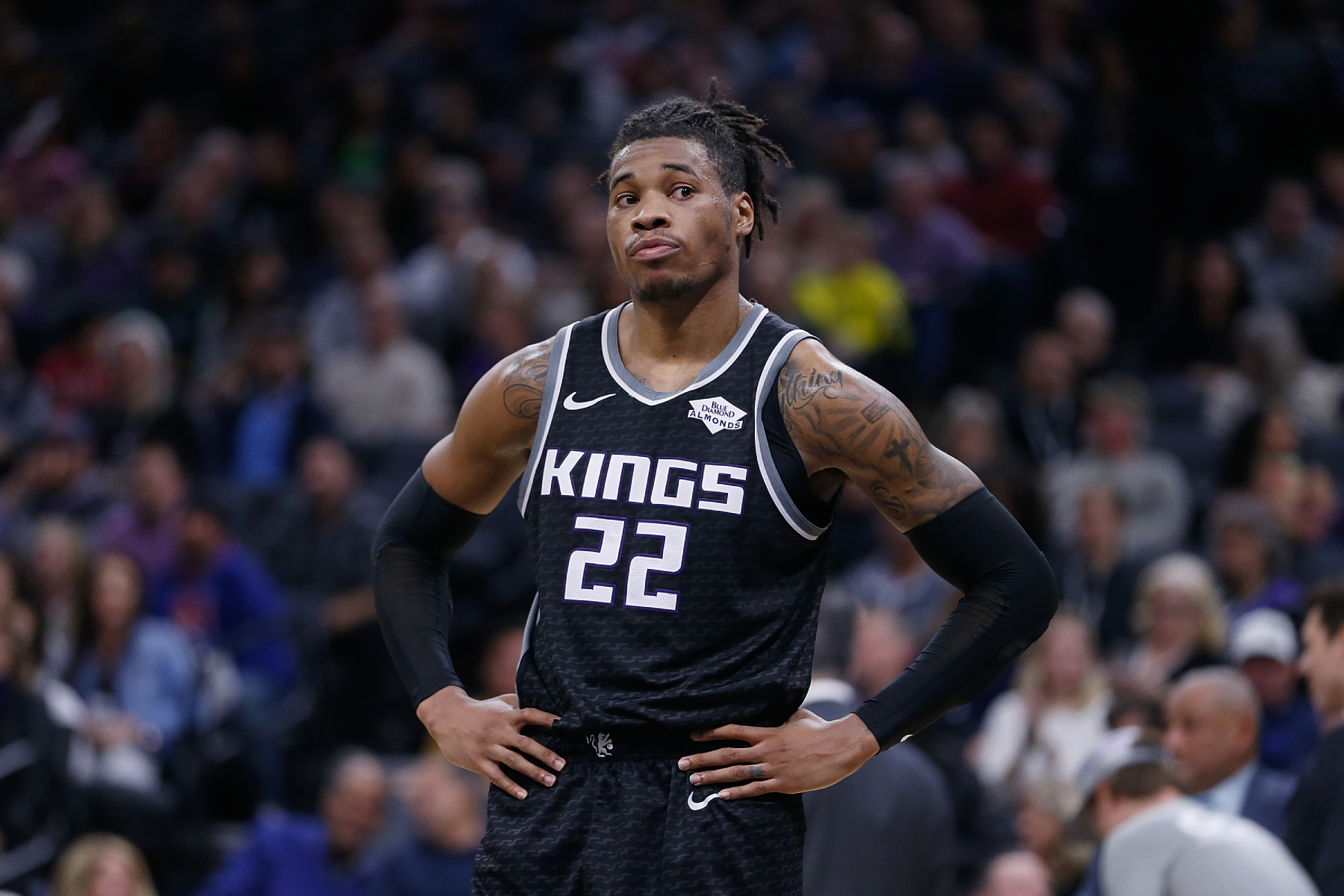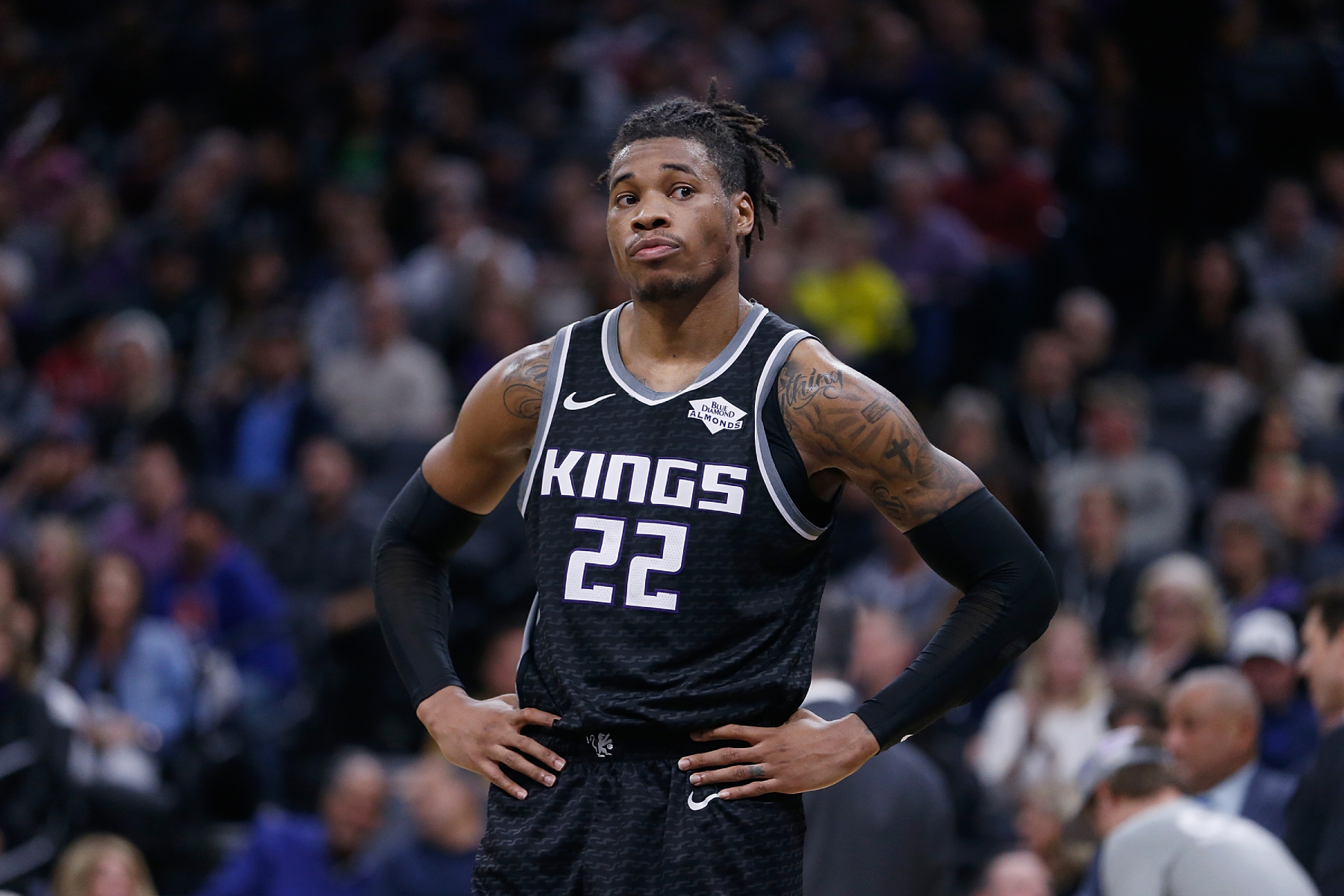 Holmes said in a statement on July 13, 2020, that he accidentally crossed the campus line at the NBA bubble to pick up a food delivery. This ultimately made the Sacramento Kings star subject to a 10-day quarantine in his hotel room. 
"I apologize for my actions and look forward to rejoining my teammates for our playoff push," Holmes said in his statement. 
After entering the bubble, anyone who leaves for an unauthorized reason is subject to the NBA's reentry protocols, according to ESPN. In addition to a 10-day quarantine in the person's hotel room, they must also undergo enhanced coronavirus testing. If a player breaks quarantine once seeding games begin, there will be a financial penalty.
Chicken wings drove Holmes to leave the bubble
When speaking to the media on July 22, Holmes revealed what drove him to leave the NBA bubble. 
"Ordered some wings and went to grab the wings, but I really wasn't too aware of the borders," Holmes said, according to The Sacramento Bee. "I kind of knew what was going on, but the specific area I was in, I wasn't aware. So, yeah, I stepped out and grabbed the food and came back, and they just let me know they wanted to be as safe as possible. They had to enforce the rules and I completely understand that, so I won't make that mistake again."
So, what kind of wings did he get? Holmes said they he got a barbecue and a lemon pepper mix.
What else did he do while he was quarantined by himself?
There is only so much that a person can do in a hotel room alone. Holmes said he spent a lot of time watching one particular show.
"I've been watching Greenleaf from Season 1 all the way to Season 5," Holmes said, according to The Sacramento Bee. "I'm caught up now. … Great, great show. I recommend it for anyone in quarantine. Go check out Greenleaf. Give them a shoutout. I'm a preacher's kid so I was into it."
However, the Kings also reportedly made sure that he had some exercise equipment, including a punching bag. 
"The punching bag definitely helped – got to take out a lot of aggression while staying in shape, the best shape I can, so the punching bag was definitely a big thing," Holmes said, per The Sacramento Bee. "I tore that room up, doing defensive slides, doing little quick sprints as much as I can, jumping rope. We had an exercise bike in there. I was doing a lot to stay busy, doing a lot to keep myself in shape, and I always ended with the punching bag, so it was a good cardio session."
According to The Sacramento Bee, Holmes returned to practice on Tuesday, July 21. Sacramento Kings head coach Luke Walton said that the team will gradually increase his workload, with hopes of having him completely ready by time the seeding games begin. 
"He looked good," Walton said, according to the Bee. "We're going to ease him back in just because now, with that first quarantine as well, it's pretty much 12 of the last 13 days without playing basketball. So even though he's looking great and he's getting up and down a little bit, we're going to take our time, ease him back into it."
Holmes is averaging 12.8 points per game and 8.3 rebounds this season for the Kings, per Basketball Reference. The Kings are tied for ninth in the Western Conference with a 28-36 record.
Like Sportscasting on Facebook. Follow us on Twitter @sportscasting19.