Who Are the 10 Richest Team Owners in the NFL?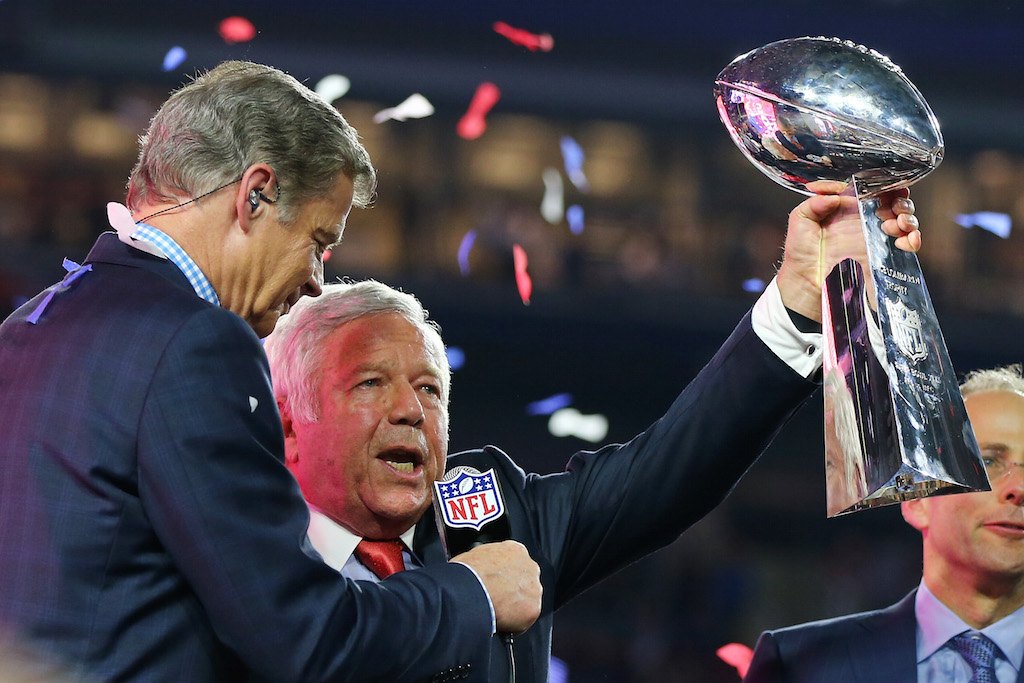 There's no denying that it pays to be an NFL superstar. Players who are fortunate enough to find themselves in this position reap the rewards that the rest of us can only dream about. Their popularity is off the charts, accolades and hardware are always within their grasp, and their bank accounts are constantly overflowing. It's a pretty good existence. Of course, as far as the money is concerned, it's actually the team owners who make out like bandits.
The fact that NFL team owners rake in serious loot shouldn't come as a surprise. After all, if you're not uncomfortably wealthy, there's no way in the world you could possibly afford to buy a pro football team in the first place. No, the fact that these individuals swim in dough is hardly shocking. How much they're worth, however, might throw you for a loop.
According to Forbes, not only is the average NFL team worth $2.3 billion, but the 10 richest NFL team owners are worth a combined $66 billion. Of course, some of these individuals are worth more than others (obviously). Take a look and see for yourself. These are the 10 richest NFL team owners in the biz.
10. Robert McNair
Net worth: $3.5 billion
You know there is some crazy wealth among the richest NFL team owners when Bob McNair, the owner of the Houston Texans, is only No. 10 on the list despite being worth $3.5 billion. But this is the world we live in, and we're just going to have to accept it. Sort of like how McNair has to accept the fact he most certainly shelled out way too much money this past offseason to sign quarterback Brock Osweiler. Don't worry, Bob. We all make mistakes.
8. (tie) Jimmy Haslam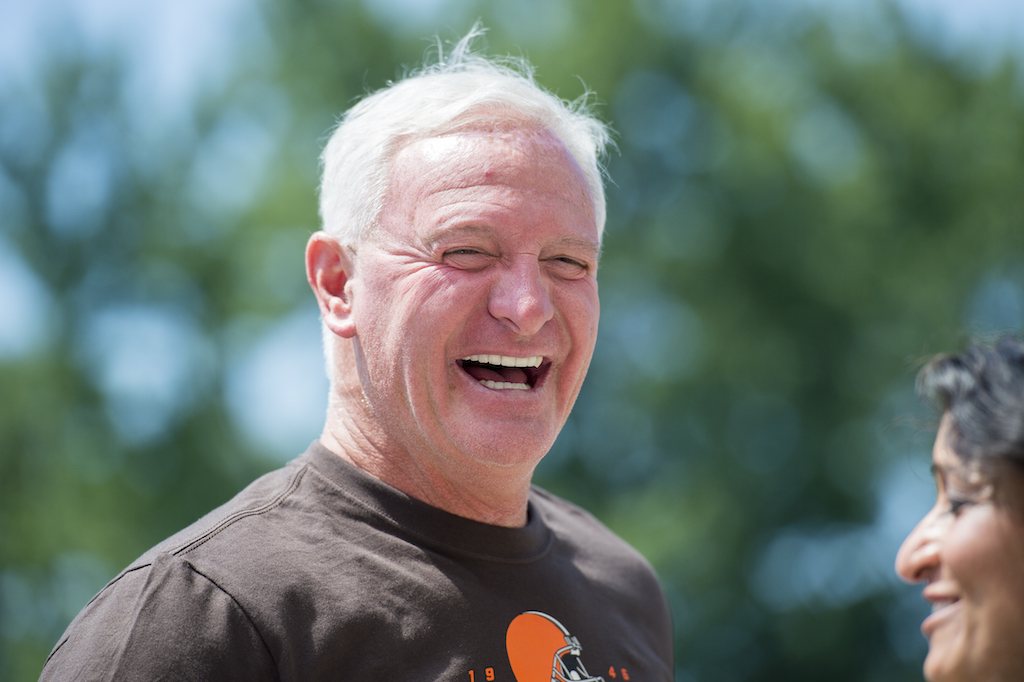 Net worth: $3.6 billion
Speaking of mistakes, Cleveland Browns owner Jimmy Haslam continues to prove that just because a person has money doesn't mean they know how to use it to cultivate a winning NFL franchise. For the record, without a legitimate starting quarterback, the Browns will remain where they've been for quite some time — at the bottom of the food chain. You laugh now, Jimmy (see the above picture), but trust us, $3.6 billion isn't going to change that.
8. (tie) Steve Bisciotti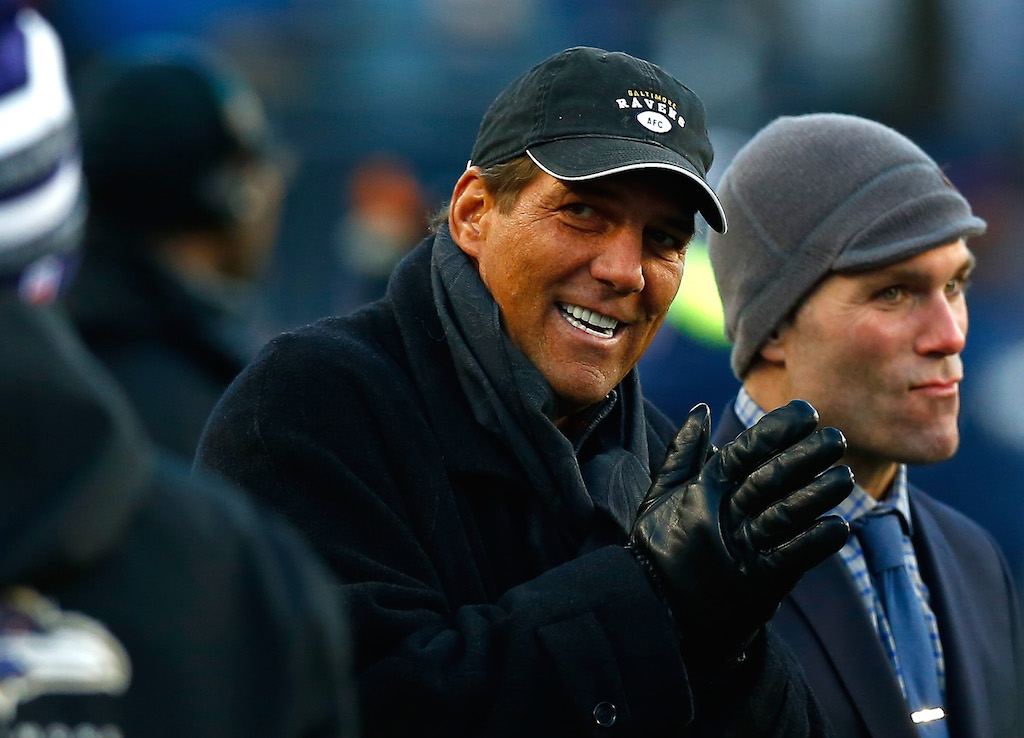 Net worth: $3.6 billion
A major proponent of the Baltimore Ravens' success is continuity. The organization has one of the best general managers in football in Ozzie Newsome, a top-tier coach in John Harbaugh, and consistently puts winning teams on the field thanks to an established culture. Like him or not, team owner Steve Bisciotti and his $3.6 billion allows this to happen.
7. Terrence Pegula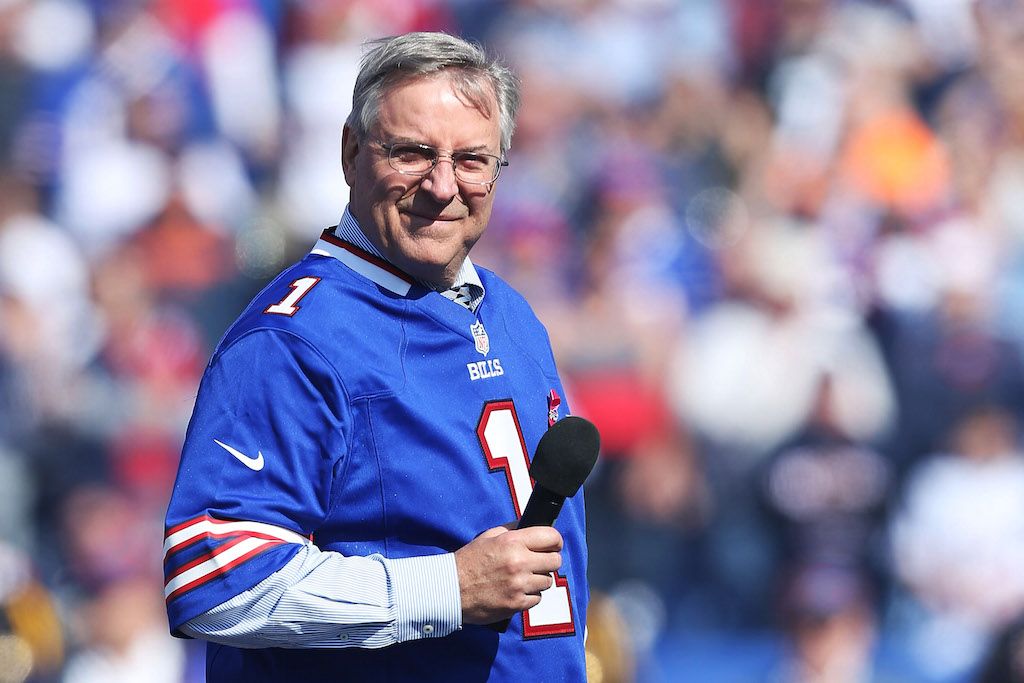 Net worth: $4.1 billion
What do you do when you make billions off fracking? You buys sports teams, obviously. Aside from owning the Buffalo Bills — which he bought back in 2014 for a cool $1.4 billion — Terry Pegula is the "proud" owner of the NHL's Buffalo Sabres, a club he purchased for just $189 million. Considering these investments, it's clear that when you're worth $4.1 billion, you can afford to take a couple risks.
6. Jerry Jones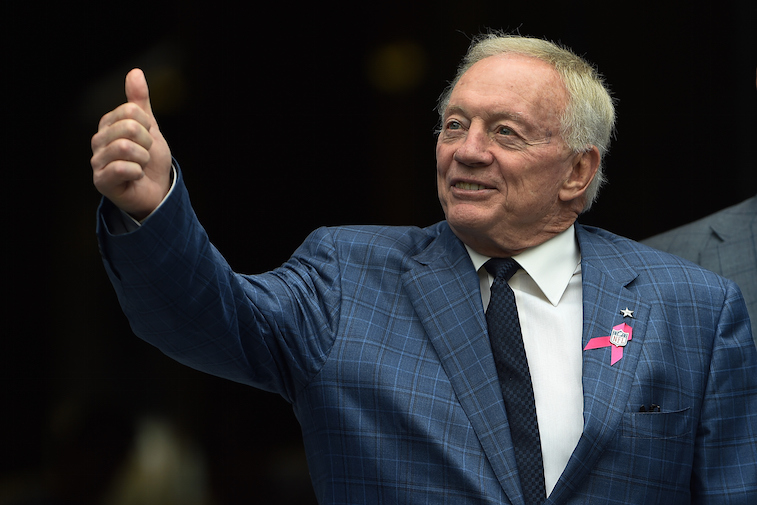 Net worth: $5 billion
Dallas Cowboys owner Jerry Jones is a man who needs no introduction. The guy purchased "America's Team" for $150 million back in 1989 and now it's the most valuable sports franchise on the planet. Unfortunately, all the money in the world — or $5 billion to be specific — isn't enough to keep quarterback Tony Romo healthy for the duration of an entire season.
5. Robert Kraft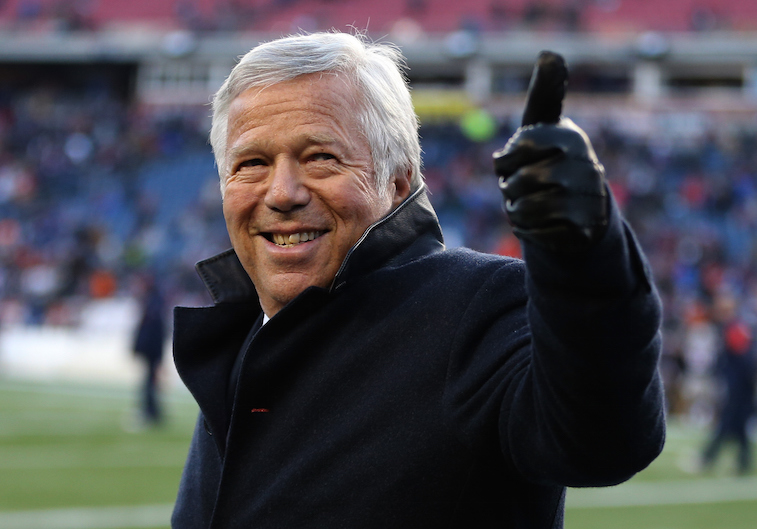 Net worth: $5.2 billion
Unlike Jones, New England Patriots owner Robert Kraft doesn't let injuries — or untimely suspensions — affect the success of his organization. Whether Tom Brady is slinging the pigskin or not, the Pats continue to look like legitimate Super Bowl contenders. Of course, it doesn't hurt that New England's head coach is Bill Belichick and not Jason Garrett.
4. Shahid Khan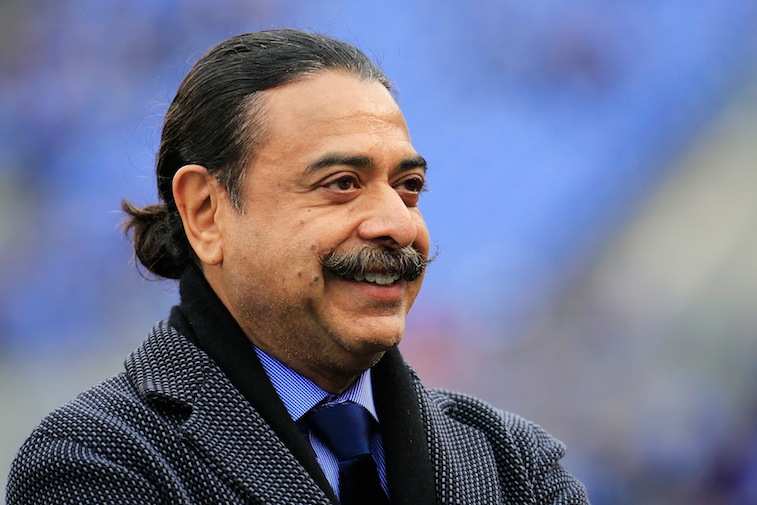 Net worth: $6.9 billion
The Jacksonville Jaguars may not be ready to "take it to the limits" just yet (or ever for that matter), but team owner Shahid Khan is beyond ready — to have the best mustache in the game. We don't care if this team is a doormat for the rest of its existence, as long as Khan continues to be the most trendsetting owner in the National Football League, we'll remain devoted fans — of his, not the Jags. Let's be real, no one actually likes the Jags.
2. (tie) Stephen Ross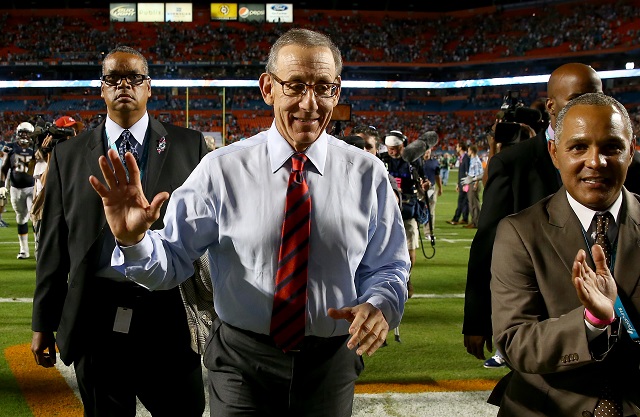 Net worth: $7.4 billion
Thanks to his success in real estate, Miami Dolphins owner Stephen Ross, who's worth $7.4 billion, finds himself near the top of the list of richest NFL team owners. For the sake of Dolphins fans everywhere, we hope the offseason hiring of new head coach Adam Gase helps the franchise follow in its owner's footsteps. So far in 2016, not so much.
2. (tie) Stan Kroenke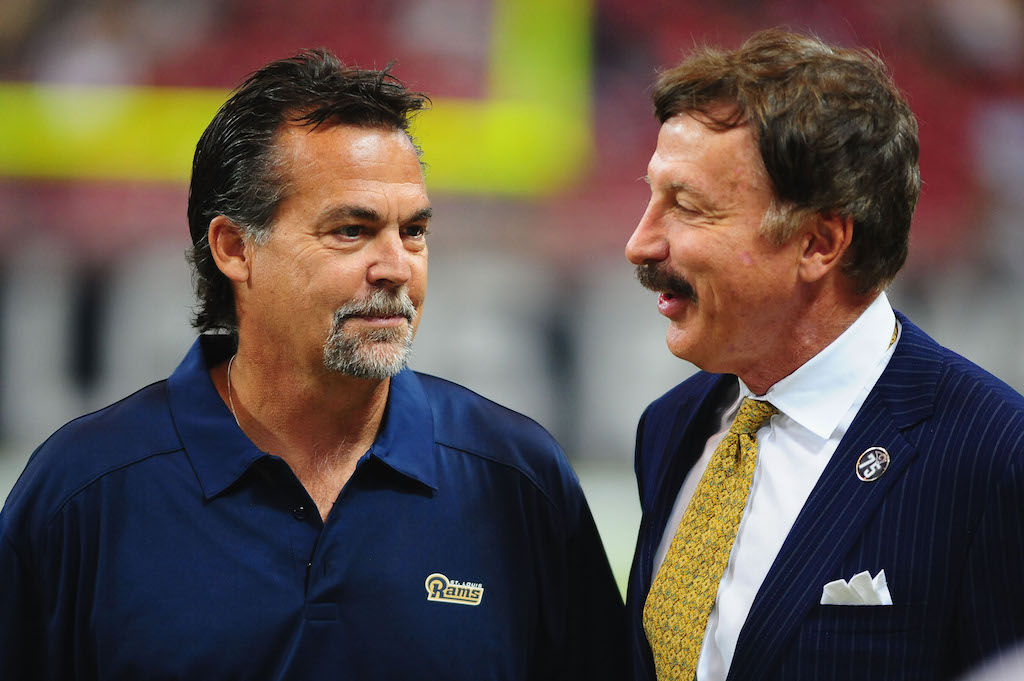 Net worth: $7.4 billion
Now that the Rams are back in Los Angeles, we think it's finally safe to give team owner Stan Kroenke the nickname he so richly deserves: Hollywood. OK, so we're not actually going to call him that, nor should anyone else, but we have to give the guy credit for making this move happen. Pro football in LA is a good thing; unless, of course, you live in St. Louis and such a scenario just cost you an NFL franchise. There's nothing fun about being collateral damage.
1. Paul Allen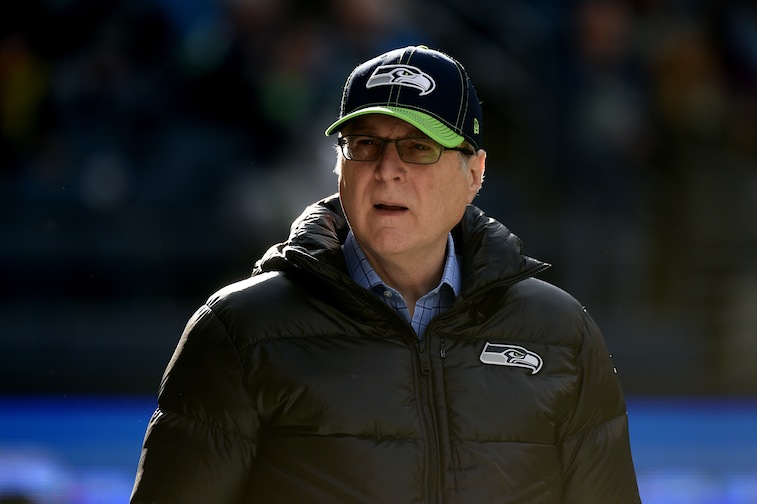 Net worth: $18.9 billion
Seattle Seahawks owner Paul Allen is the richest team owner in the National Football League, and it's not even close. The cofounder of Microsoft owns the NBA's Portland Trail Blazers, has a stake in the Seattle Sounders of the MLS, and is worth just under $19 billion. As far as overall wealth in the NFL is concerned, we have a hard time picturing anyone catching up to this guy.
Information courtesy of Forbes.