Sports
The 12 Richest Sports Team Owners in the World
It doesn't matter how you look at it, professional sports and money are greatly intertwined. So much so that the highest-paid athletes in the world earn a ridiculous amount of cash. Of course, if you think that's unfair, just wait until you learn about the individuals who own sports franchises. That's when things really get out of hand. According to Forbes, there are now 63 billionaires who own at least one team in a major sports league around the world.
In fact, these individuals — whose net worths combine to reach $285 billion — actually own "81 teams across seven sports and 12 leagues." If you feel a bit salty at the moment, don't worry. You're not alone. As you might expect, even when Forbes was compiling its list of "The World's Richest Sports Team Owners 2016," some names stood out among the rest; the wealthiest of the wealthy, so to speak. Therefore, we found it only natural to take a harder look at the 12 richest sports team owners on the planet.
12. Silvio Berlusconi and family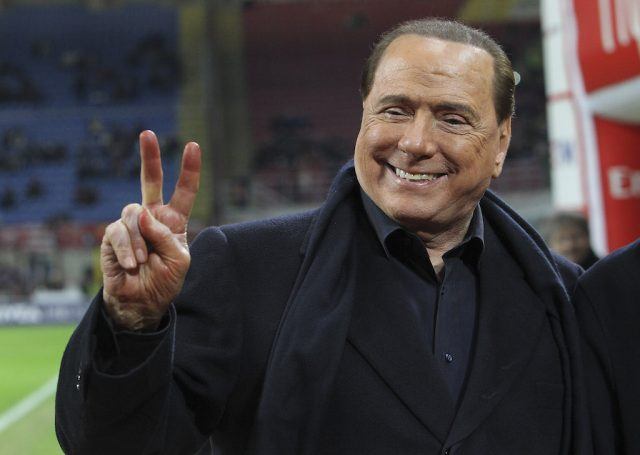 Net worth: $6.2 billion
Silvio Berlusconi is a man of many colors. He made his fortune in media, but he made headlines as the three-time prime minister found guilty of tax fraud, as well as bribing an Italian senator. Still, the guy is worth $6.2 billion and owns the Italian soccer club A.C. Milan. We're sure there's a life lesson in there somewhere. Let us know if you figure it out.
11. Micky Arison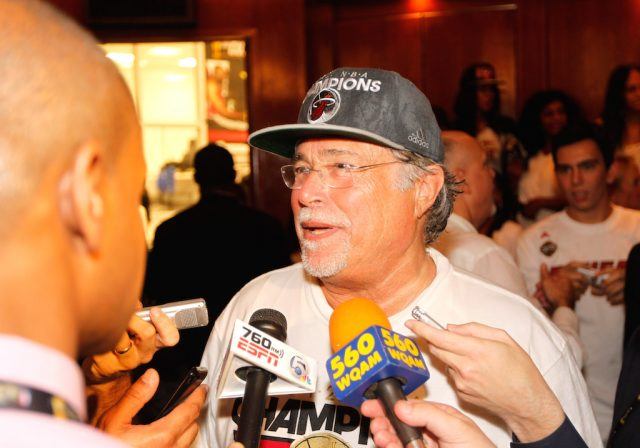 Net worth: $7.1 billion
When he's not earning coin as the mastermind behind Carnival Cruises, Micky Arison can enjoy all he luxuries that come with being the owner of the NBA's Miami Heat. The team may lack the talent it's had in recent years, especially with the departures of LBJ and D-Wade, but it's hard to really complain. After all, beautiful weather is beautiful weather.
9. (tie) Roman Abramovich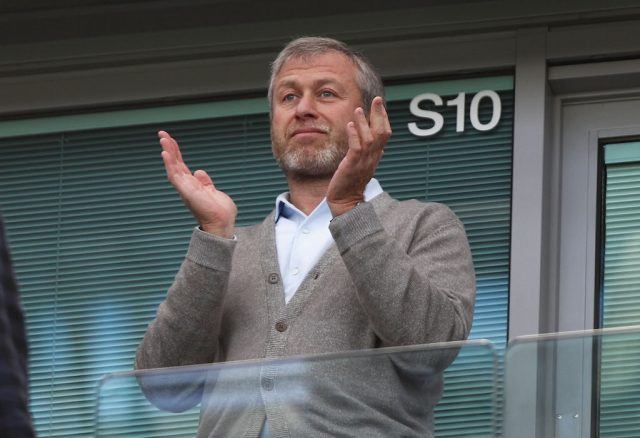 Net worth: $7.6 billion
Soccer fans are quite familiar with Roman Abramovich. The owner of London's Chelsea Football Club, who made his money in oil and steel, is not afraid to spend big bucks on top-tier players, so long as it produces results on the pitch. Unfortunately, Abramovich's way of doing things has led to the sacking of many a manager. Does that make him crazy? We'll let you be the judge of that.
9. (tie) Mikhail Prokhorov
Net worth: $7.6 billion
The Brooklyn Nets may be among the worst teams in the NBA, but that didn't stop Russian billionaire Mikhail Prokhorov from securing full ownership of the team and the Barclays Center back in 2015. Hey, when you make your fortune in banking, metals, and other enterprises, there's nothing wrong with splurging on a professional basketball team. Plus, BK is so hot right now.
8. Stan Kroenke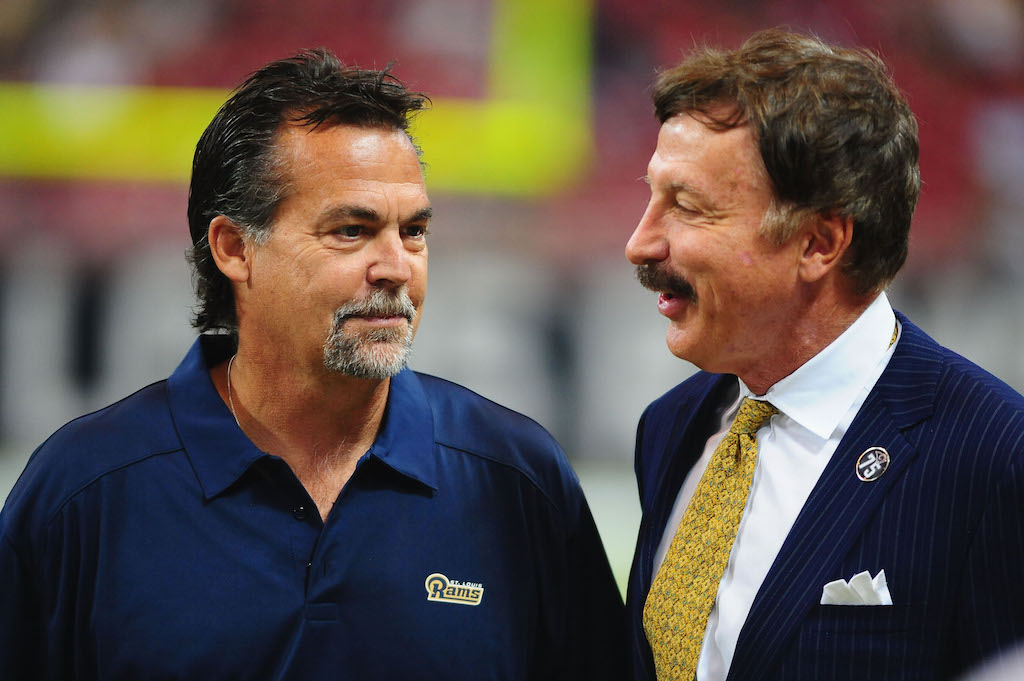 Net worth: $7.7 billion
Stan Kroenke is the mastermind behind the Rams' return to Los Angeles. The guy had Hollywood dreams, and as the owner of the franchise, he found a way to make it happen. Of course, when it comes having stakes in pro sports franchises, this is hardly Kroenke's first rodeo. The real estate mogul, worth $7.7 billion, also owns the Colorado Avalanche, Colorado Rapids, Denver Nuggets, and Arsenal FC of the English Premier League.
7. Hasso Plattner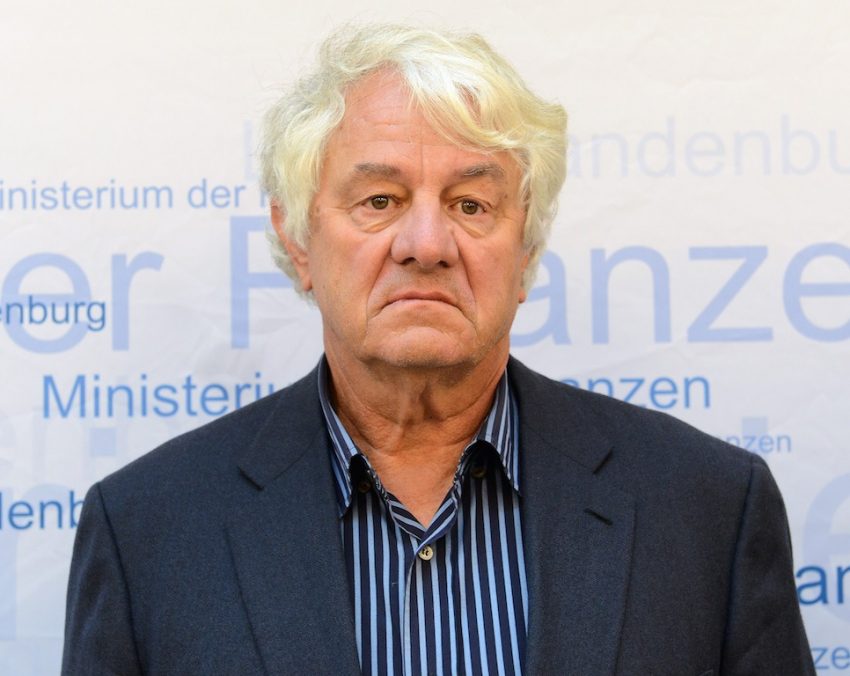 Net worth: $9.5 billion
After leaving IBM in 1972, Hasso Plattner set about starting the German software company SAP. By navigating the tricky waters of the tech world, Plattner amassed an impressive worth of $9.5 billion. Part of this fortune went toward becoming the majority owner the NHL's San Jose Sharks. You see what we did there? Tricky waters, sharks — yeah, you get it.
6. Philip Anschutz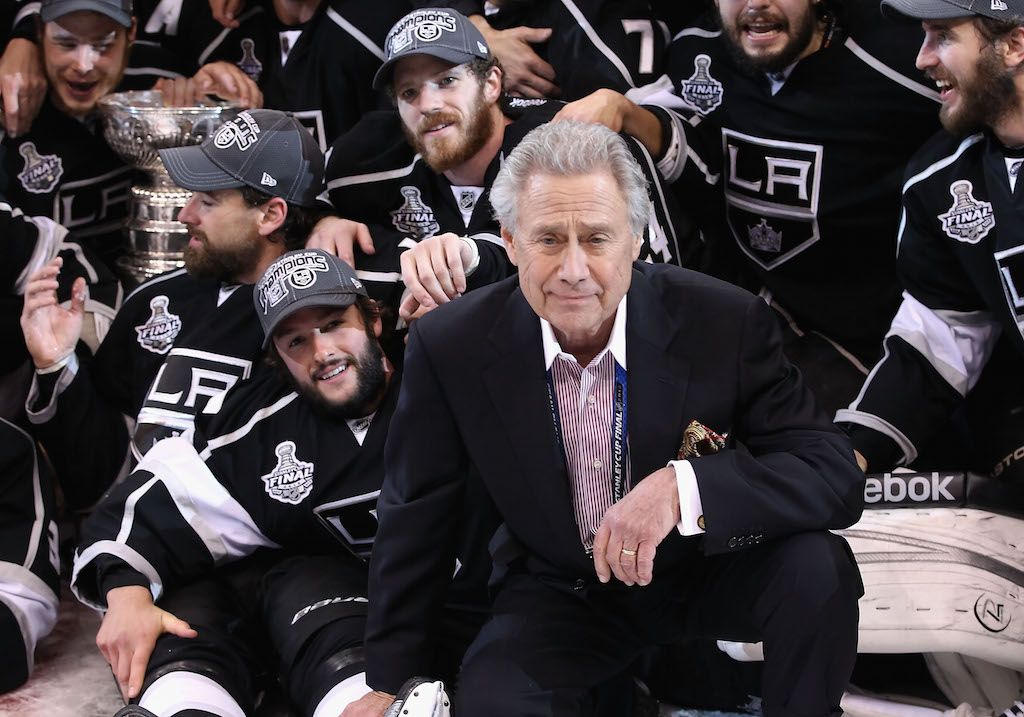 Net worth: $9.7 billion
As the owner of the Los Angeles Kings, it's fitting that Philip Anschutz is the wealthiest team owner in the National Hockey League. Worth $9.7 billion at the time of this analysis, Anschutz made his money through a diverse array of investments, including railroads, oil, telecom, entertainment, and real estate. His interests aren't limited to the ice, as the billionaire also owns the Los Angeles Galaxy of the MLS.
5. Stephen Ross
The Miami Dolphins may not have the necessary talent to take down their AFC East rivals on the field, but the organization certainly has the resources to give it a shot. Thanks to his undeniable real estate acumen, Dolphins owner Stephen Ross is worth $12 billion, making him the fifth-richest owner in all of professional sports. For Dolphins fans, hopefully the hiring of new head coach Adam Gase can turn all that money into victories on the gridiron.
4. Dietrich Mateschitz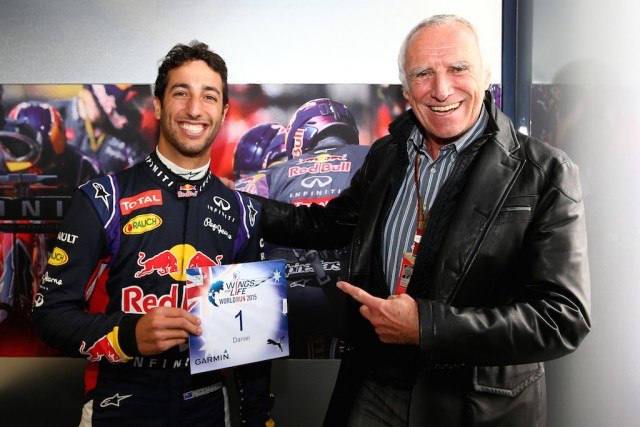 It's not everyday that you see a correlation between auto racing and soccer, however, that changes when you turn your attention to a man who plays a monumental role in both worlds: Dietrich Mateschitz, the founder of Red Bull. According to Forbes, as the owner of both Red Bull Racing and the New York Red Bulls, Mateschitz has amassed a net worth of $13.2 billion.
Not only does this make him the wealthiest individual in both auto racing and soccer, it also makes him the fourth-richest sports team owner. And to think we were under the impression that the highest-paid NASCAR drivers were the ones pulling in serious bank.
3. Paul Allen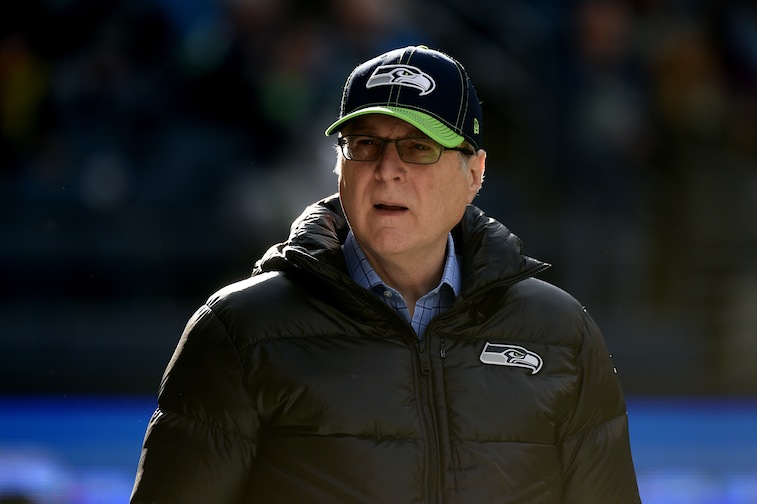 While Paul Allen is most famously known for being a cofounder of Microsoft, we're here to discuss his portfolio, which includes multiple sports franchises. Allen owns the NFL's Seattle Seahawks as well as the NBA's Portland Trail Blazers. With a net worth of $17.5 billion, he is the wealthiest owner in the National Football League and the third-richest team owner in the world of sports.
2. Mukesh Ambani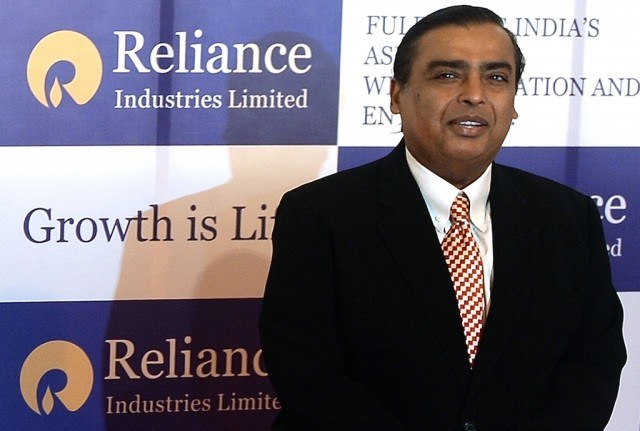 Net worth: $19.3 billion
Although we may not actually know the rules of cricket, we do know that this sport is extremely prominent around the world. In fact, it happens to be India's most popular sport, which is why it should come as no surprise that Mukesh Ambani, the country's wealthiest individual and owner of the Mumbai Indians, is so high on this list. With the wealth he acquired through petrochemicals and oil and gas, Ambani became one of the three billionaire owners in the Indian Premier League and now holds a net worth of $19.3 billion. Perhaps it's time we pay a little more attention to cricket.
1. Steve Ballmer
Net worth: $23.5 billion
Steve Ballmer, the former CEO of Microsoft, comes in as the wealthiest team owner in all of sports. And it's really not that close of a contest. Although he bought the Los Angeles Clippers back in 2014 for $2 billion, Ballmer's overall wealth, according to Forbes, increased by $2 billion over the past year thanks to the rise (18%) in Microsoft's stock. As a result, the man is now worth $23.5 billion. Now that is what we call a slam dunk.
Information courtesy of Forbes. To see the rest of "The World's Billionaire Sports Team Owners 2016," courtesy of Forbes, check out the gallery starting here.