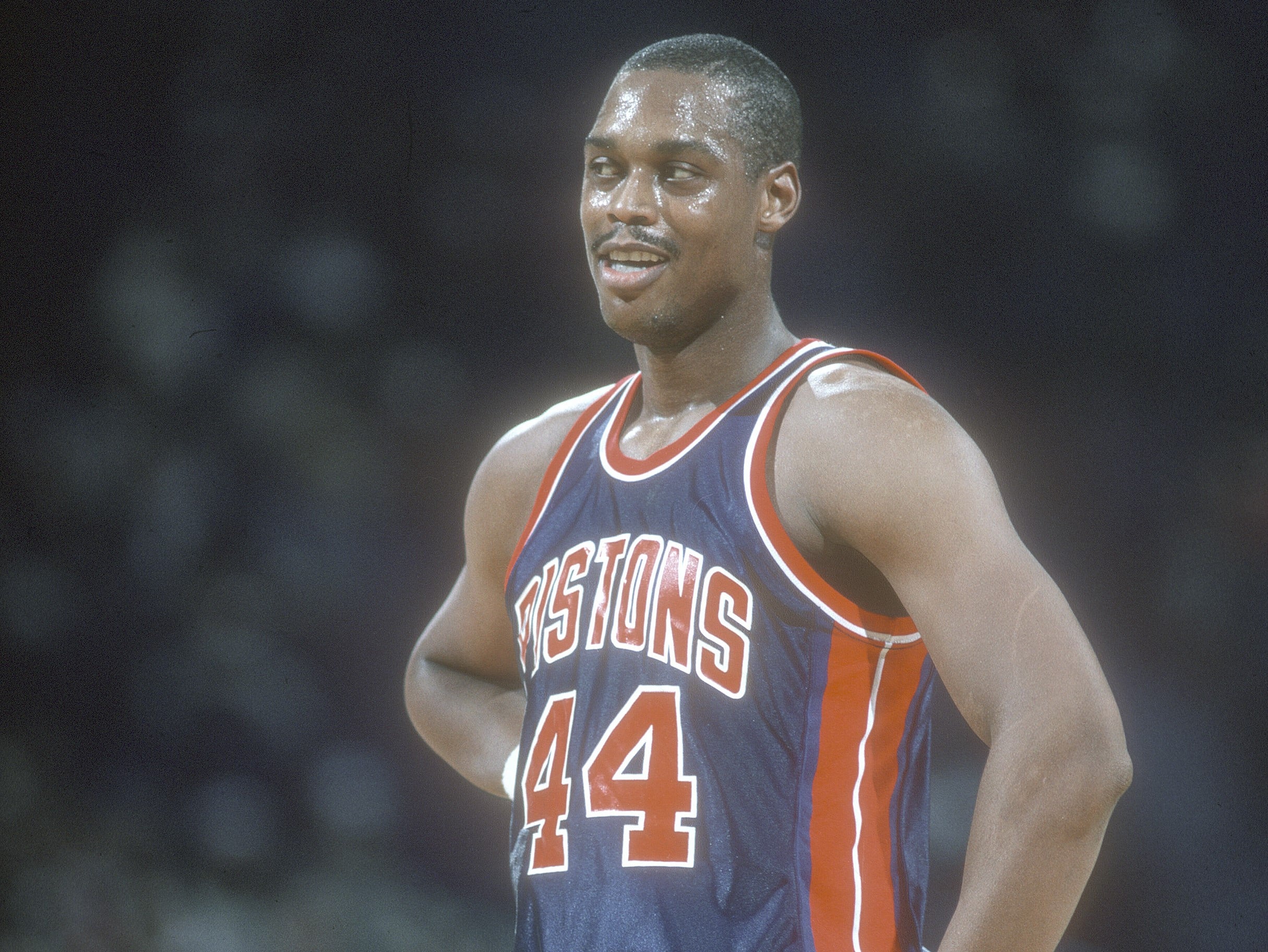 Rick Mahorn Admits He Had a Blunt Message for Hyped-Up Rookie Karl Malone
Rick Mahorn had an early message for a young Karl Malone during their first NBA meeting.
There's nothing phony about Rick Mahorn. The former NBA champion with the Detroit Pistons spent 18 seasons in the NBA as a physical presence in the paint. What you saw was what you got with Mahorn.
At 6-foot-10, 240 pounds, Mahorn feared nobody, and that included highly-touted rookie Karl Malone. Known as "The Mailman" because he always delivered, Malone received a blunt message from Mahorn the first time they squared off in the NBA.
Rick Mahorn played a key role in the Detroit Pistons championship in 1989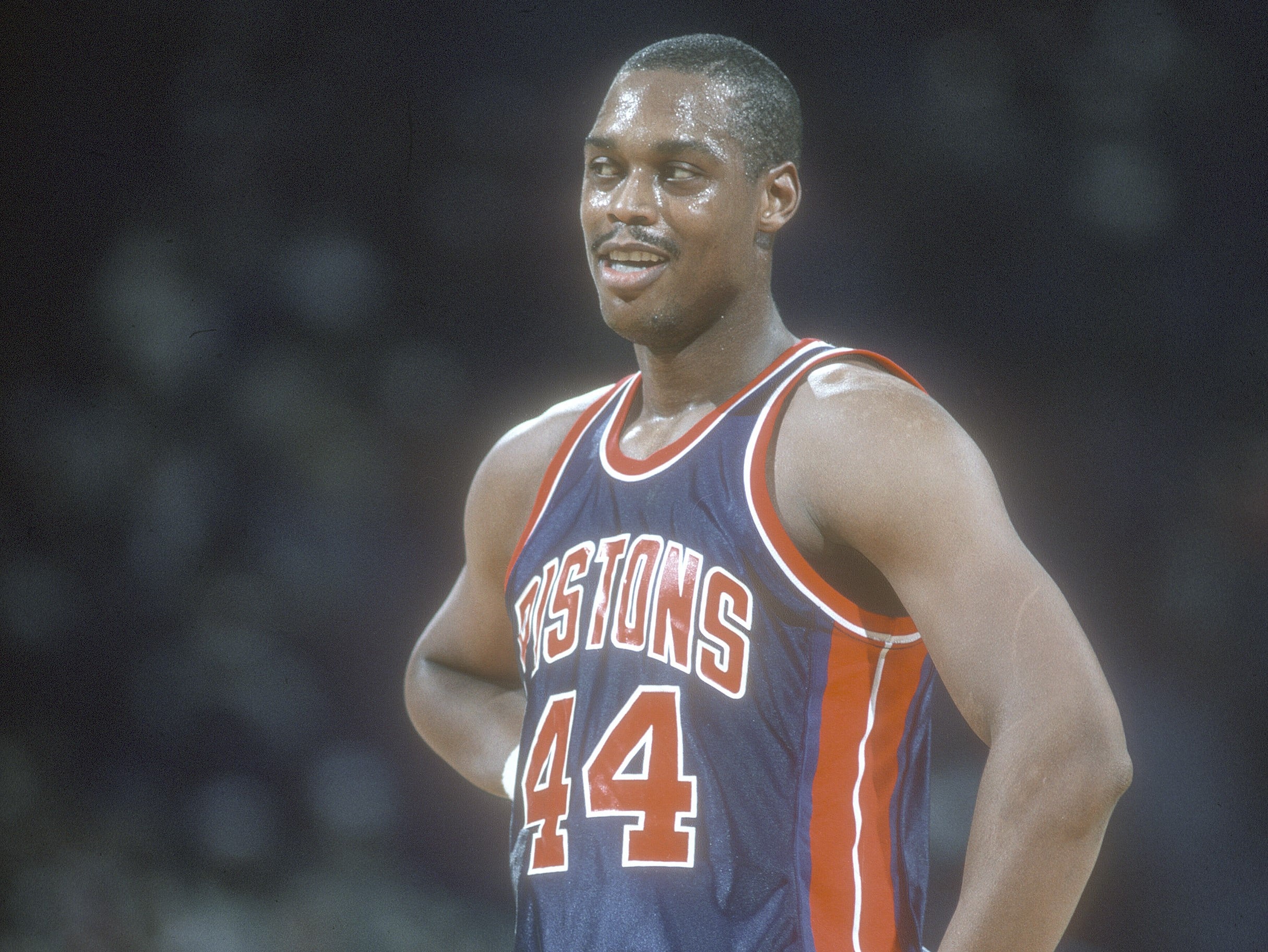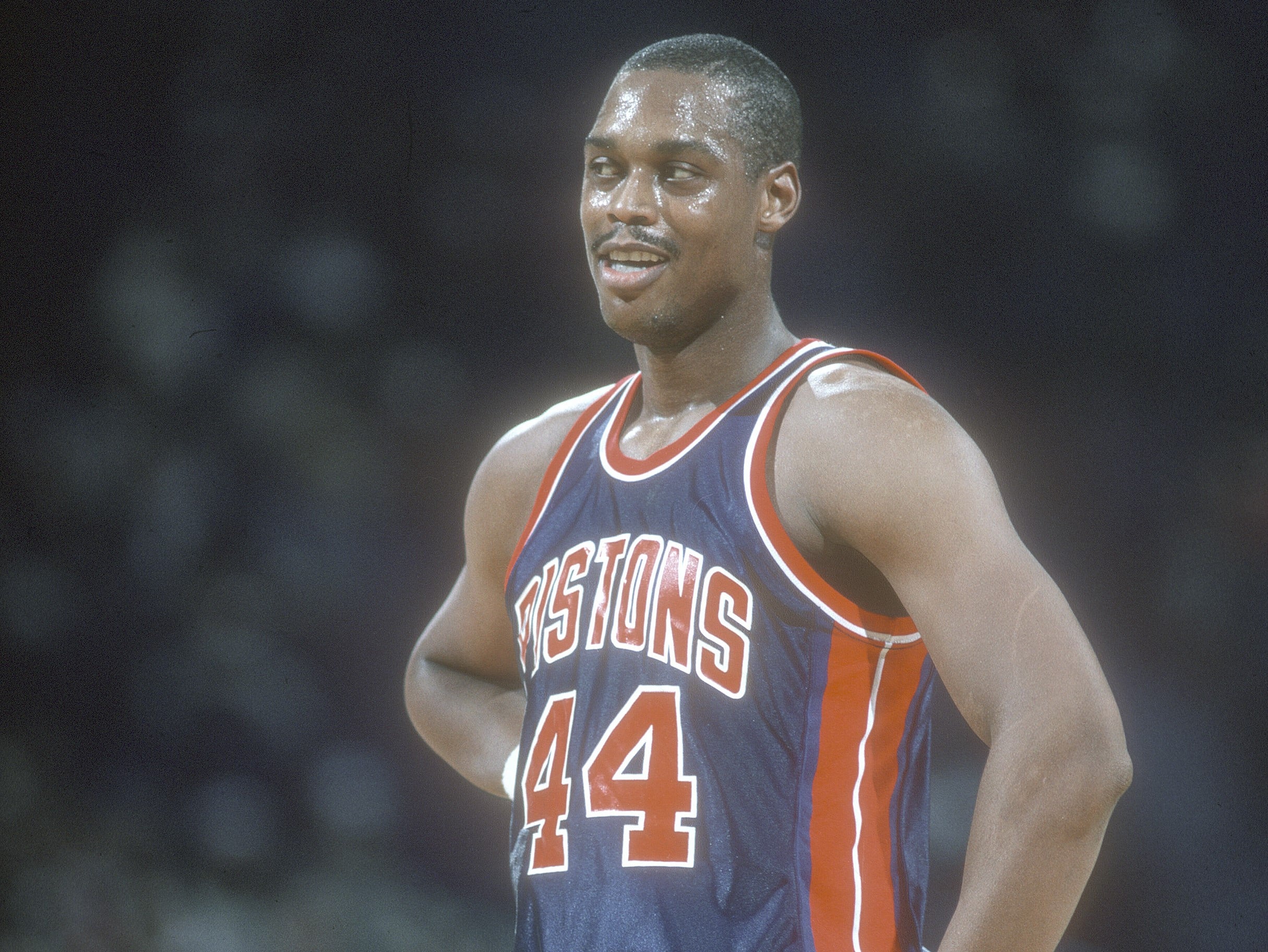 Mahorn was a second-round pick by the Washington Bullets out of Division II Hampton in the 1980 NBA Draft. After spending five seasons with the Bullets, he was traded to the Pistons just ahead of the 1985-86 season.
The following season, the Pistons selected John Salley and Dennis Rodman in the 1986 NBA Draft, setting the stage for Detroit's Bad Boys. Salley, Rodman, Mahorn, Bill Laimbeer, and Isiah Thomas brought a strong mix of talent and toughness to a Detroit team that was eagerly awaiting the chance to dethrone the Boston Celtics as kings of the Eastern Conference.
Mahorn provided physicality to the Pistons. He was known as an "enforcer," one who would send a message to opponents should they dare drive the lane with him in the middle. Mahorn knew his role, but he also knew he was much more than a physical presence.
"My reputation is unfounded," Mahorn told Sports Illustrated back in April 1989. "I can play. I wouldn't have been in this league for nine years if I couldn't play. Thug this, enforcer that. I take 48 minutes very seriously when you consider who I have to guard.
"That means Ewing, Kevin McHale, Charles Barkley, Moses Malone, and Mailman Malone — every night. You know anybody who wants that?"
Mahorn and the Pistons finally ousted the Celtics from the postseason in 1988 and earned a championship in 1989.
Mahorn feared nobody, including hyped-up rookie Karl Malone
In his first year with the Pistons, Mahorn matched up with hot-shot prospect Karl Malone of the Utah Jazz. Malone was the 13th overall pick in the 1985 NBA Draft and was expected to be the NBA's next big star at power forward. He more than lived up to those expectations.
Malone played 19 NBA seasons and was a 14-time All-Star. A two-time MVP, Malone was inducted into the Naismith Memorial Basketball Hall of Fame in 2010.
At 6-foot-9, 250 pounds, Malone dominated with his inside game. When he entered the league as a rookie, Mahorn was ready and waiting.
"I would hear on certain games, 'Oh, The Mailman's delivering.' I was like, he ain't delivering that s*** over here," Mahorn recalled to former LA Lakers guard Michael Cooper on the Showtime With Coop podcast. "I'm about to send return to the sender if he comes here with that s***.
"It was funny to me, Coop, because it was like, 'Oh, he so tough.' People labeled him that he was always delivering. Man, I told Karl Malone the first time I met him when he got in the league. I said I got six fouls, and all of them got your name on them. Bring it."