Rick Pitino Revealed Who He Thinks Is the Perfect Coach for LeBron James
LeBron James has not played for that great Hall of Fame coach in his career. Michael Jordan and Kobe Bryant each had Phil Jackson. LeBron James had Erik Spoelstra. Now on the Los Angeles Lakers, James is playing under Frank Vogel, who is a good coach but probably not a Hall of Fame coach. However, one of the greatest, and most controversial, college basketball coaches of all-time, Rick Pitino revealed who he thinks is the perfect coach for James.
LeBron James' list of underwhelming coaches
During LeBron James' first stint with the Cleveland Cavaliers, James pretty much played for two coaches. Brendan Malone only coached in 18 games during James' second season, so we're not really counting him. James played for Paul Silas and Mike Brown while on the Cavaliers. Silas has a 387-488 career record as a head coach. Brown, on the other hand, had never been an NBA head coach before taking the Cleveland job in 2005-06.
James then played for Erik Spoelstra in Miami, and he is certainly a good coach, but he's probably not a Hall of Fame coach. Then during James' second stint in Cleveland, he played for David Blatt and Tyronn Lue. Both guys were OK, but it was also both of their first head coaching gigs in the NBA.
Then during his past two seasons with the Los Angeles Lakers, James has played for Luke Walton and Frank Vogel. Walton has a 126-184 career record in four seasons as a head coach. 
Frank Vogel has had success as a coach
In 2010-11, Frank Vogel coached in 38 games for the Indiana Pacers. The Pacers then had some excellent teams under Vogel in the next few seasons. 
In 2011-12, the Pacers went 42-24 overall. They then met LeBron James and the Miami Heat in the Eastern Conference Semifinals, taking them to six games before losing 4-2. 
Then in 2012-13, the Pacers went 49-32 under Vogel. They also reached the Eastern Conference Finals, where they met James and the Heat again. The Pacers ended up being one win away from the NBA Finals as they took the Heat to seven games before losing 4-3. 
The Pacers again went back to the Eastern Conference Finals in 2013-14 after going 56-26 in the regular season. James and the Heat beat them again, though. This time in six games. 
Vogel then coached the Pacers the next two seasons. The team missed the playoffs in 2014-15 and went 45-37 in 2015-16 before losing to the Toronto Raptors in seven games during the First Round. 
After 2015-16, the Pacers and Vogel parted ways. He coached the Magic for two seasons in 2016-17 and 2017-18, but he was never put in a position to succeed as he went 54-110 in Orlando. Vogel is now in his first season as head coach of the Lakers. 
Rick Pitino thinks Vogel is the perfect coach for LeBron James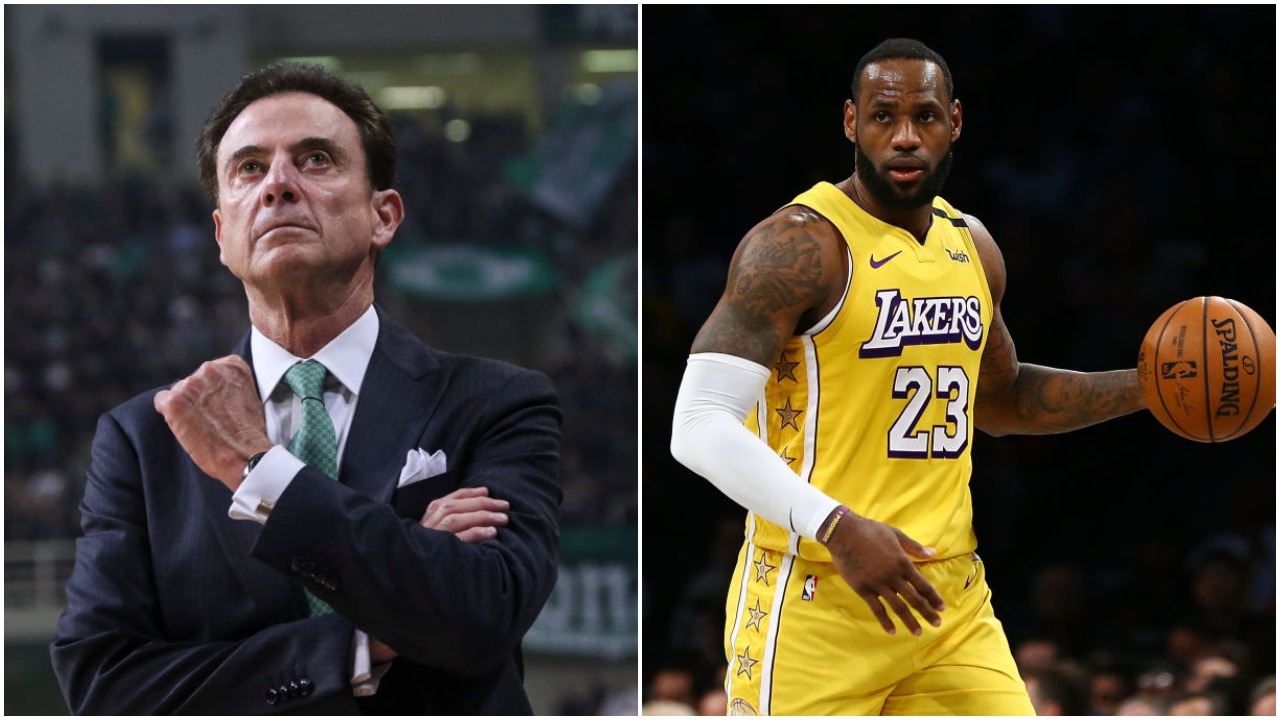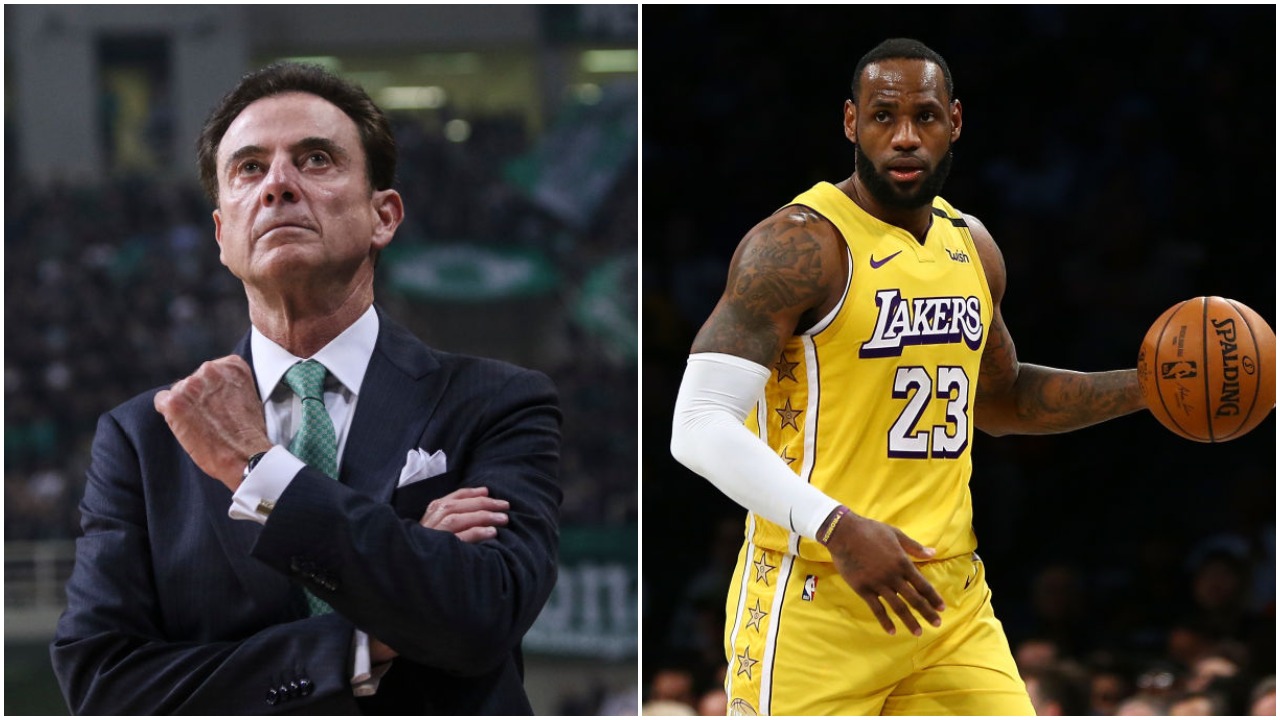 During his career as a head college basketball coach, Rick Pitino has taken his teams to seven Finals Fours, and he has won two championships. He is one of the greatest college coaches of all-time. 
Vogel was actually a student manager under Pitino at Kentucky on his national championship-winning team at UK. He then later followed Pitino to the Boston Celtics, according to USA Today. 
With Pitino knowing Vogel pretty well, he thinks that Vogel is the perfect coach for LeBron James.
"I thought he'd be perfect for LeBron because LeBron is going to know whether you know your stuff or not," Pitino said to The Athletic, according to SB Nation. "He is so tuned into basketball. He's going to know whether you can teach the game, you understand the game. And Frank does."

Rick Pitino
So, is Frank Vogel actually the perfect coach for LeBron James? It looks possible as the Lakers were 49-14 before the NBA suspended its season. Now, it's time for them to put it all together and win NBA championships for the Los Angeles Lakers.
Stats courtesy of Basketball Reference