Rick Pitino's Net Worth Is Still Massive Despite Scandals at Louisville
Rick Pitino is one of the greatest coaches of all-time. He has an excellent resume to prove it too. Pitino, however, has been involved in a couple of scandals that have ruined his reputation. He has gone from coaching at powerhouses like Kentucky and Louisville to then coaching in Greece for a couple of years, according to the New York Post, to recently becoming the head coach at Iona College. Despite all of this, though, Pitino still has a pretty massive net worth.
Pitino is one of the greatest college basketball coaches of all-time
Rick Pitino has spent some years in the NBA, but he has found most of his coaching success at the college level. Pitino led Providence to a Final Four appearance in 1986-87. That is pretty impressive in itself. 
Then in 1992-93 at Kentucky, Pitino really showed how good of a coach he is. He helped lead the Wildcats to the Final Four that season. Then in 1995-96, Kentucky won a national championship before ultimately going back to the Final Four in 1996-97. 
After some time in the NBA, Pitino then began coaching at Louisville in 2001-02. In just his fourth season there in 2004-05, he helped lead the Louisville Cardinals to the Final Four. Louisville ultimately went to two more Final Fours under Pitino and won the national championship during the 2012-13 season.
In his career, Pitino has a 770-271 record at major schools, according to Sports-Reference. He has also been to seven Final Fours and has won two national championships. 
Pitino has not coached in the NCAA since 2016-17. He spent two years coaching in Greece, according to the New York Post. In March, however, Iona hired Pitino as the school's head basketball, according to The New York Times. 
Pitino could receive punishment for scandals at Louisville
In 2017, a pay-for-play scandal resulted in Louisville firing Pitino, according to the New York Post. Pitino had already gotten suspended for the first five ACC games of the 2017-18 season before the firing. The suspension came after an investigation into another scandal, according to Bleacher Report and Sports Illustrated. That scandal also resulted in Louisville's 2013 national championship being vacated.
Pitino, who ultimately was punished for the pay-for-play scandal by being fired, could receive more punishment. The NCAA handed multiple Notice of Allegations against Louisville this week, according to the New York Post, which have to do with the pay-for-play scandal. Pitino could be suspended for half of the upcoming season, according to the New York Post, as he faces a Level Two allegation for "failing to promote an atmosphere of compliance."
"I firmly disagree with this allegation and will follow through the protocols in addressing this allegation through the administrative process," Pitino said in a statement, according to the New York Post. "Due to NCAA bylaws on public disclosure on enforcement issues, I will have no further comment on this matter until it is resolved."

Rick Pitino
Pitino could, however, still face no suspension, according to the New York Post.
Still having a massive net worth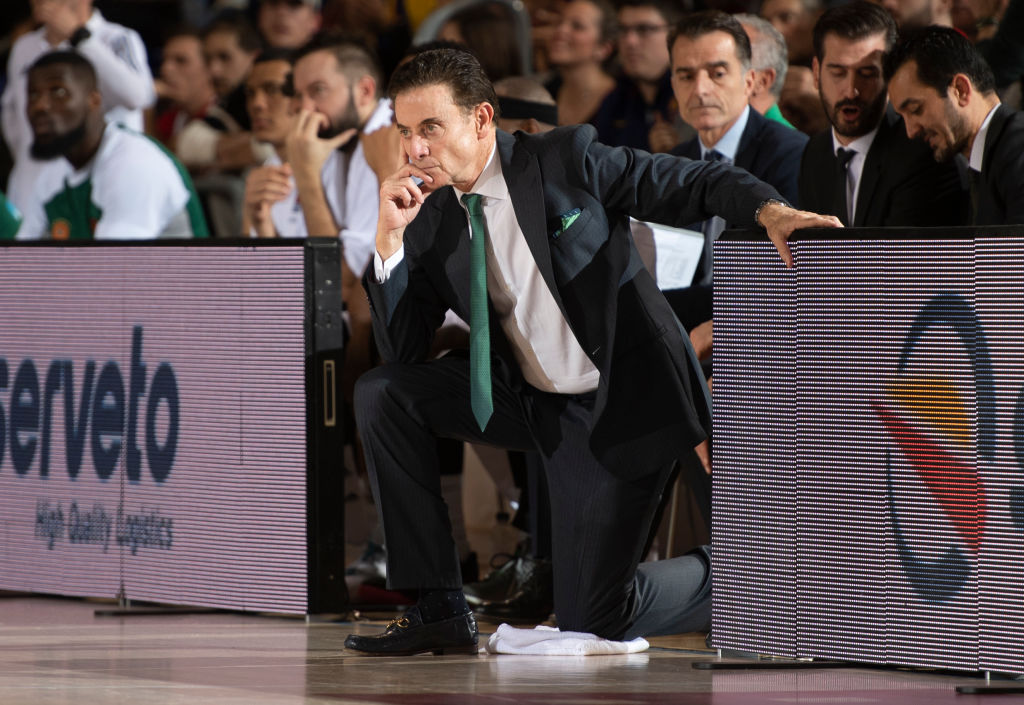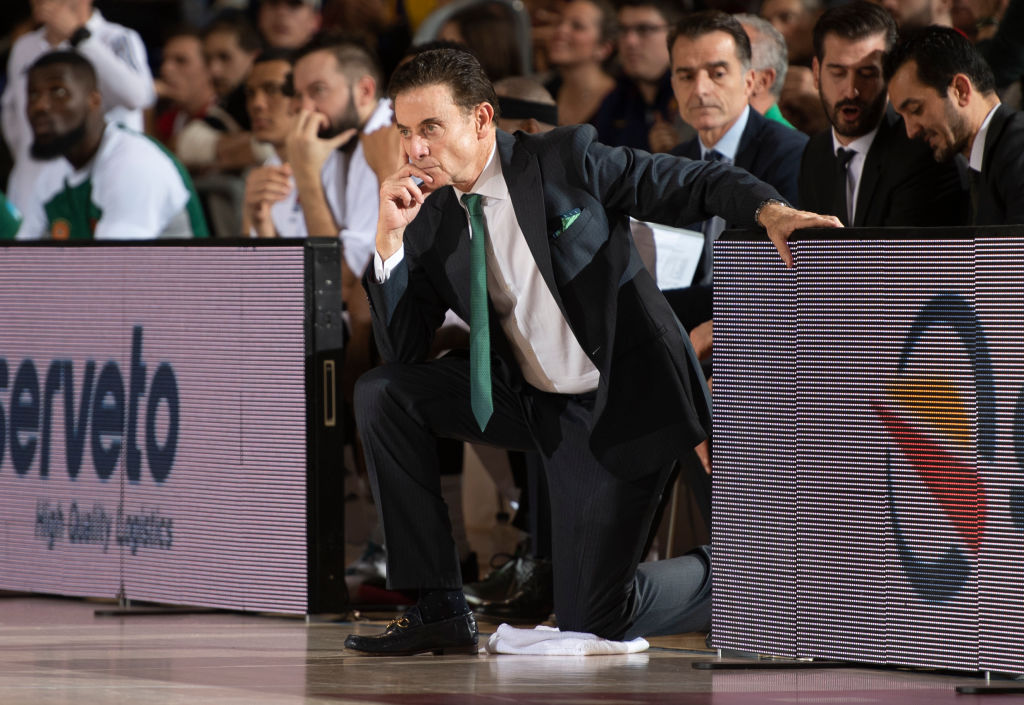 The scandals have ultimately really impacted Rick Pitino's reputation in a negative way. Not many big-time programs will probably want to take a chance on him ever again. He, however, still has a large net worth.
Celebrity Net Worth estimates that Rick Pitino's net worth is $45 million. That clearly shows how much his success has paid off for him.
Rick Pitino has a sketchy past, to say the least. His reputation has been crushed because of the scandals at Louisville. However, he is still one of the greatest college basketball coaches of all-time. He has seven Final Fours and a couple of national championships to prove it. This success has ultimately resulted in him having a massive net worth.