Ricky Stenhouse Jr.'s Chances of Finding NASCAR Cup Series Success in 2022 Just Took a Massive Hit
Ricky Stenhouse Jr. simply drove along the Charlotte Motor Speedway's 1.5 quad oval track, getting a feel for one of the new Next Gen cars. He didn't face any real racing pressure, but other NASCAR Cup Series machines were on the track. For the practical jokester, that was enough of an obstacle.
Stenhouse, in his No. 47 Chevrolet, drove up behind the No. 10 Ford of Aric Almirola. They did not touch, but Stenhouse spun out and was forced to depart the Dec. 15 testing session.
Just call him "Spunhouse."
Ricky Stenhouse Jr. endures a series of wrecks the past six seasons
Competing with JTG Daugherty Racing, Stenhouse is entering his ninth Cup season since earning the 2013 rookie of the year honors. Since then, he collected two Cup wins, both in 2017.
In the past six seasons, Stenhouse earned a reputation among fans for being erratic. He is known for struggling to keep his cars on the track.
Stenhouse banged up his ride during three crashes last season. He was involved in six on-track incidents during 2020 and four during 2018 and '19. To gain on the series' top drivers, Stenhouse will need to finish races more consistently.
Here is a look at the number of crashes and races Stenhouse was involved in during each of his first 11 Cup Series seasons:
2021, three in 36 races
2020, six in 36
2019, four in 36
2018, four in 36
2017, six in 36
2016, five in 36
2015, three in 36
2014, two in 35
2013, zero in 36
2012, one in four
2011, zero in one
To rise in the NASCAR Cup Series drivers' strandings, Stenhouse needs to remain in control of the Next Gen cars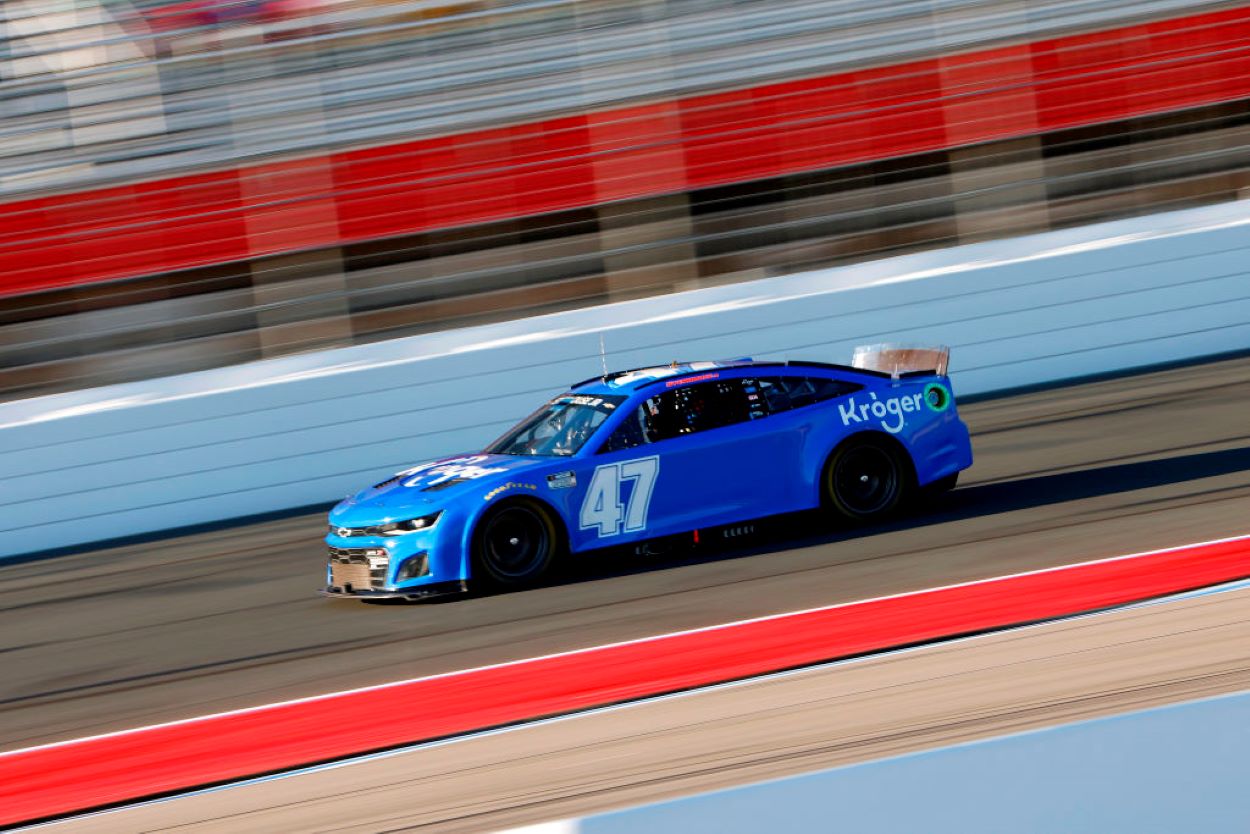 Among the high-profile collisions Stenhouse has suffered were back-to-back accidents during the Daytona 500 season openers of 2017 and '18.
His public persona also suffered major dents in 2017 when he crashed during consecutive fall races at Talladega Superspeedway and Kansas Speedway.
To improve his reputation, Stenhouse needs to do one thing: Stay on the track and finish a few more races each season.
His average finish the past three seasons have remained consistently sub-par:
2021, 20.47
2020, 22.58
2019, 19.72
His problem was accentuated by the Next Gen test session spin out on Dec. 15. He was clear of the No. 10 car, but when Almirola drove hard up the track, a thrust of air blew back at the nose of Stenhouse's new ride. He couldn't hold it.
Off the track, he went.
Immediately, Stenhouse's detractors shouted: "There goes Spunhouse."
Tyler Reddick's struggles during Next Gen car test, blasts sand barrels
When Stenhouse emerged from his machine, he frustratingly threw his helmet and reportedly shouted: "I made a mistake."
Over the past three years, NASCAR has developed the Next Gen cars to be more cost-conscious, featuring stock parts and technology for all Cup Series organizations, big and small.
The Next Gen cars are intended to challenge drivers and bring back racing elements to the circuit. In previous testing sessions, several drivers criticized the handling and downforce of the new machines.
Challenges driving the Next Gen cars continued at Charlotte on Dec. 15, highlighted by Tyler Reddick's crash into the safety barrels filled with sand.
NASCAR teams return to Charlotte for additional testing on Dec. 17.