Road-Weary Chase Elliott Gets Dirty in California with Kyle Larson
It could be said Chase Elliott grew up on concrete. Following his father, "Awesome" Bill Elliott, as a youngster, the second-generation NASCAR premier Cup champion didn't play much in the dirt.
Elliott's Hendrick Motorsports teammate, Kyle Larson, did, however.
So, the invitation went out to Elliott to experience a new style of racing.
There were logistical considerations to overcome, but Elliott was ready to get dirty in California with Larson once they were.
Chase Elliott: 'It's such a departure from anything I've ever done'
"I felt like I was making gains from being around people who know this," Elliott told nascar.com. "It's such a departure from anything I've ever done, but I really have enjoyed it."
Larson and World of Outlaws veteran Brad Sweet were among those who helped introduce Elliott to the intricacies of competing on a quarter-mile dirt track, like Placerville Speedway.
Sweet, the three-time defending World of Outlaws champion, helped Larson instruct his teammate on differences between stock car racing on concrete and dirt racing in USAC national midget racing machines.
"Awesome" Bill was a pure Winston Cup driver, one of the best. His son appears to be expanding the family legacy.
On Nov. 23, Elliott debuted in a Sprint Car.
Well-Traveled Elliott arrives in California via North Carolina ready to race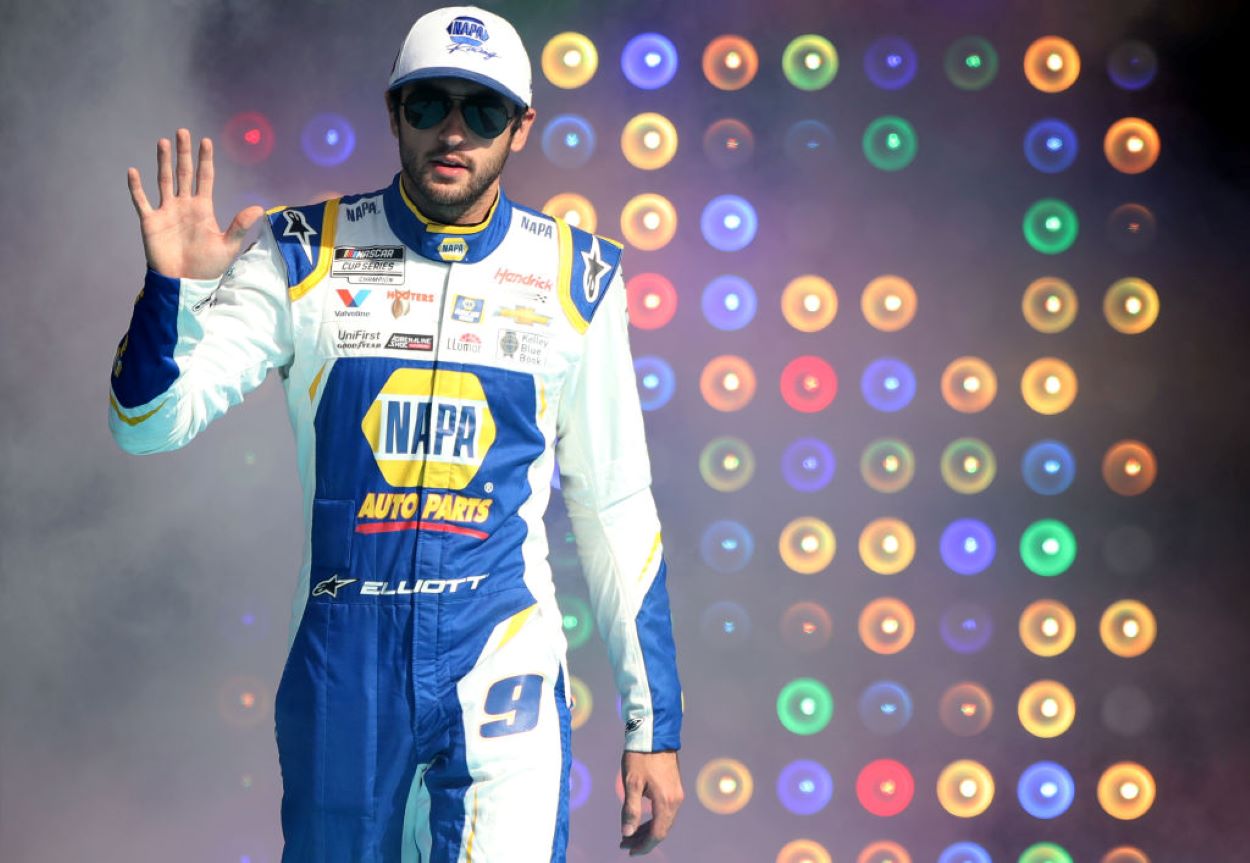 But first, Elliott had to find a way to get out to California. In a hurry.
Moments after completing NASCAR Next Gen car testing in Charlotte, North Carolina, Elliott started a journey to Sacramento, California, where his venture would continue north to Placerville. He arrived at 10:15 p.m. local time.
After emerging from a Kyle Larson Racing trailer a few minutes later, his education started in the No. 9 USAC midget machine. Larson took time to walk up a nearby hill to take notes on his teammate.
Following a few heats, Sweet reviewed the video and strategy.
Larson praised Sweet for his time and coaching guidance.
Two wrecks ruin Larson's on-track homecoming
In the end, the last two Cup Series failed to crack the top 20 during the Hangtown 100 on Nov. 20. Larson's homecoming was spoiled a bit by two accidents and a 28th-place finish.
Still, his hometown of Elk Grove declared Nov. 22 as Kyle Larson Day in honor of the Cup Series champion who claimed 10 points races and the $1 million all-star race.
Elliott placed 20th. He also didn't have a day named after him to supplement his poor finish, but he said he appreciated the opportunity to get dirty in California.