NFL: 3 of the Biggest Celebrity Players On and Off the Field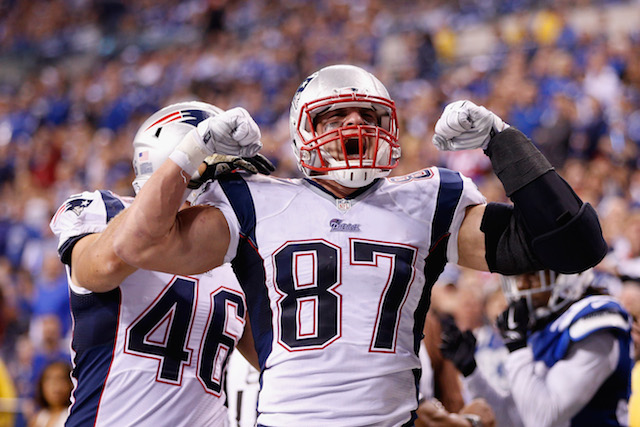 Rob Gronkowski is always at it. And if you know Rob Gronkowski, you know exactly what that means.
Let's be real. Players are supposed to celebrate after winning the Super Bowl. They've worked hard for that Lombardi Trophy and earned the right to blow off a little steam. But the New England Patriots tight end has taken celebrating to an entirely new level.
Whether it's dancing on a duckboat during the Super Bowl Parade, sharing a cold one with the Boston faithful, or playing on-ice dodgeball at a minor league hockey game, the Gronk continues to act like the ultimate man-child. It's how he's always been; it's how he always will be (we hope). And it's why we love him.
The National Football League is filled with a lot of unbelievable superstars, but Gronk is different. He stands out because he is more than just a talented player. He's a larger-than-life personality whose actions we find fascinating. We just can't wait to see what he does next. And to that extent, he's a celebrity. And there are only a handful of players who can say that. Here are three others who fit the bill.
1. Richard Sherman, cornerback, Seattle Seahawks
We know that Seattle Seahawk Richard Sherman is one of the best cornerbacks in football, but that's not why he's got our attention. We follow his every word because he's willing to express himself completely. He is outspoken, unabashed, and honest. Sherman is not one to shy away from his opinions and he's not afraid to stir up a bit of controversy on the field — or off it.
That's why there is only one Richard Sherman. He's an intelligent athlete, on one of the biggest stages in the world, who's going to take full advantage of every opportunity. It's no wonder that he's considered so influential.
2. Johnny Manziel, quarterback, Cleveland Browns
Johnny Manziel is one of the most controversial figures in sports whether he plays for the Cleveland Browns or not. He became a superstar at Texas A&M for his electrifying play on the field, but his celebrity status was reached away from the gridiron. Johnny Football likes to have a good time. And Johnny Football had no problem putting it out there for the world to see.
Manziel's rookie season in the NFL was one he'd probably like to forget. But it didn't stop him from making headlines regardless. The fact is he's a major draw. Hopefully he can find a way to refine his skills on the football field. Either way, people will still tune in to see if he can improve himself off it.
3. Marshawn Lynch, running back, Seattle Seahawks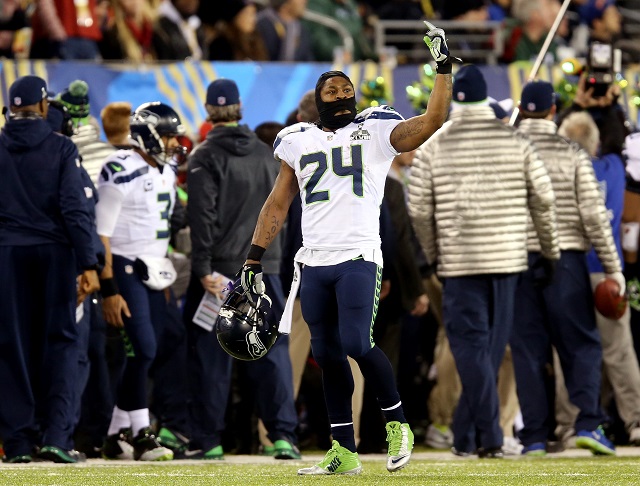 If we follow his teammate Richard Sherman because of what he says, then we follow Marshawn Lynch for the exact opposite reason. We are curious to know what he's not going to say. Especially when it comes to the media. That's where he truly shines. Or is he just trying not to get fined?
Truth is, we know Beast Mode is a force on the field and has no qualms with running over anyone who gets in his way. We've seen the footage. However, we've also seen his celebrations, and they get a lot of attention as well. That's the power of Marshawn Lynch. He may choose to retire. He may return to the Seahawks. He may even sign elsewhere. But, regardless, we'll continue to pay close attention.