Rob Gronkowski Is Combining Sports and Partying While He Is Stuck at Home
Former New England Patriots tight end Rob Gronkowski's popularity has not diminished since his retirement from the NFL. The four-time first-team All-Pro and three-time Super Bowl champ has not played since the 2018 season but he has still been pretty busy. Now, he is finding a way to combine his two loves – sports and partying. 
Rob Gronkowski was an all-time great for the Patriots
Throughout his career, tight end Rob Gronkowski was considered to be the best at his position and maybe even the best tight end of all-time. In his rookie season alone, Gronkowski caught 10 touchdowns for the New England Patriots. 
Then his second season in 2011 was when people really began to take notice of his talents. Gronkowski caught 90 passes that season for 1,327 yards and a league-leading 17 touchdowns. He earned his first Pro Bowl selection that season and was a first-team All-Pro. He then earned four more Pro Bowl selections in his career and three more first-team All-Pro selections. Other than his rookie year, Gronkowski also gained 1,000 or more receiving yards every season he played 14 games or more.
Then in March 2019, Gronkowski announced his retirement. He said that he had to look ahead past football, according to CBS Sports. 
"In order to do something bigger in life … I felt like I had to get away from the game and focus on my health," Gronkowski said, according to CBS Sports.

Rob Gronkowski
Gronkowski retired as a three-time Super Bowl champion. He also finished with 521 receptions for 7,861 receiving yards and 79 touchdown catches.
Joining FOX Sports and the WWE
After his playing career, Gronkowski joined FOX Sports as an NFL studio analyst. He contributes on FOX NFL Thursday and FOX NFL Sunday, according to his bio on FOXSports.com.
Additionally, just last month, Gronkowski signed a deal with the WWE. He made his debut on March 20 on SmackDown. He will also appear on WrestleMania 36 on April 5 which will help build up a future match, according to The Wrap. Gronkowski also previously appeared on WrestleMania 33, according to Sports Illustrated.
In his debut on March 20, Gronkowski was in front of an empty arena because of the coronavirus pandemic. 
"I've been to sold out Wrestlemanias in front of 80,000 people and now I'm here in front of zero people and I'm still hype baby," Gronkowski said on Smackdown, according to NFL.com. "But this time, I will be hosting Wrestlemania, because I'm ready for anything."

Rob Gronkowski
With Gronkowski's deal with FOX being for multiple years, it is expected that he will do both gigs, according to The Wrap.
Gronkowski and other celebs will compete in virtual beer pong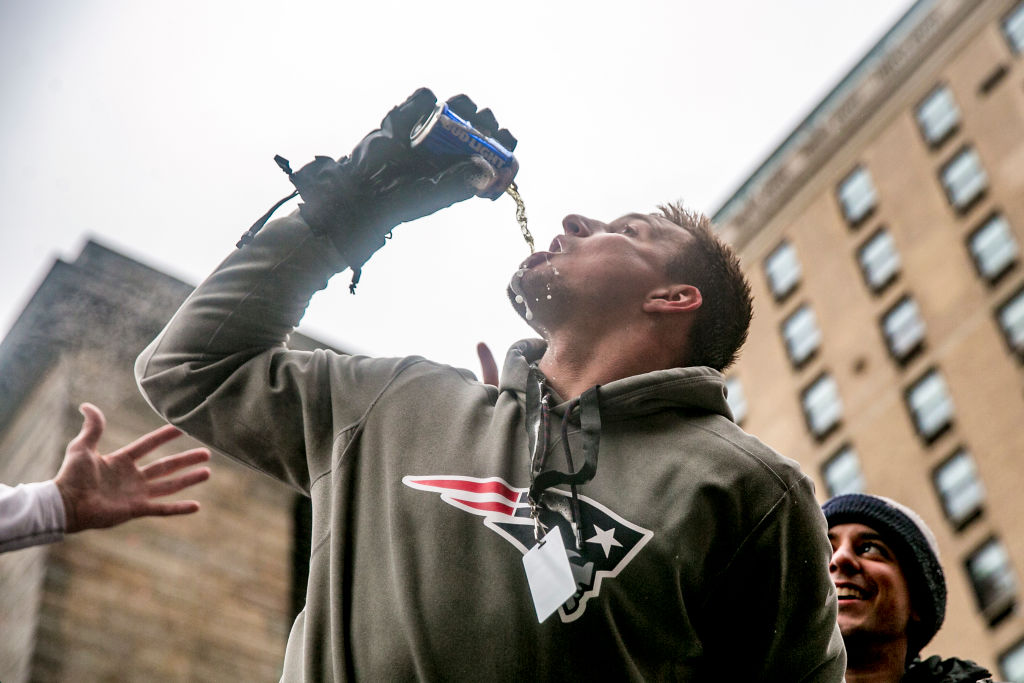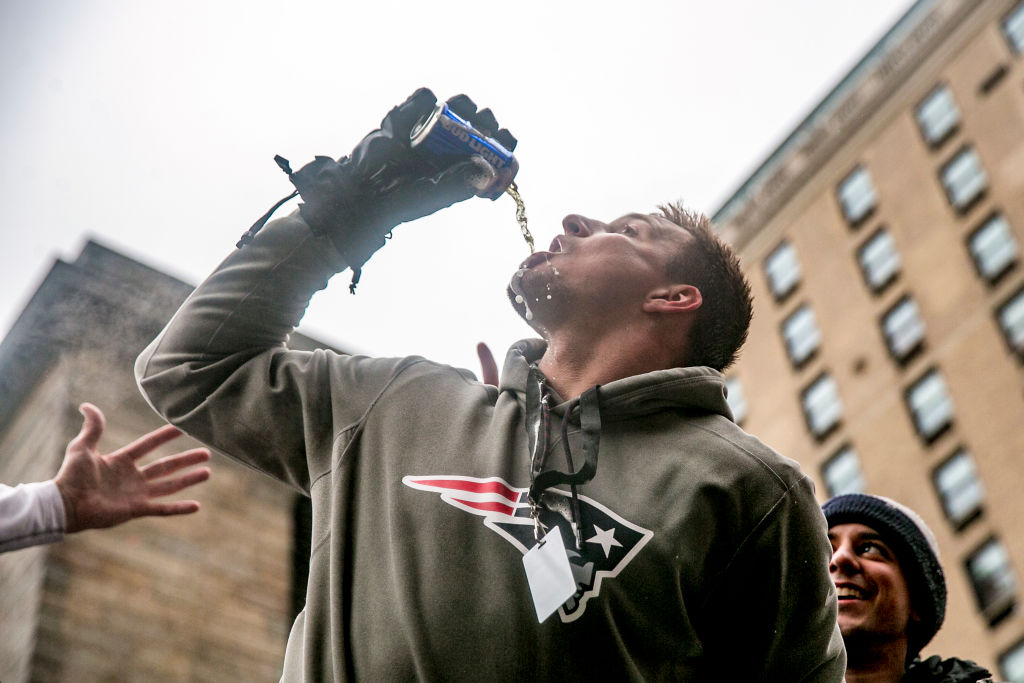 Singer, rapper, and songwriter Post Malone is hosting a virtual beer pong tournament to help raise money for COVID-19, according to TMZ. 
Gronkowski, who has been known for partying as he even hosted a party cruise in 2016, is, of course, going to be a part of this. The tournament includes 16 teams as Gronkowski will be paired with his girlfriend Camille Kostek, according to NBC Sports. He is not the only sports star participating, though. Also competing in the tournament are Johnny Manziel, Travis Kelce, Danny Amendola, Trevor Bauer, and Mike Clevinger. This is in addition to several other celebs like country singer Kane Brown and rapper Machine Gun Kelly.
The tournament can be watched on the @ballinacup Instagram page with action starting on Friday and going through April 10. Fans can also make their selections for who they think will win on Barstool Sports. The winning fan of the bracket challenge will win $1,000, according to Barstool Sports' Henry Lockwood.