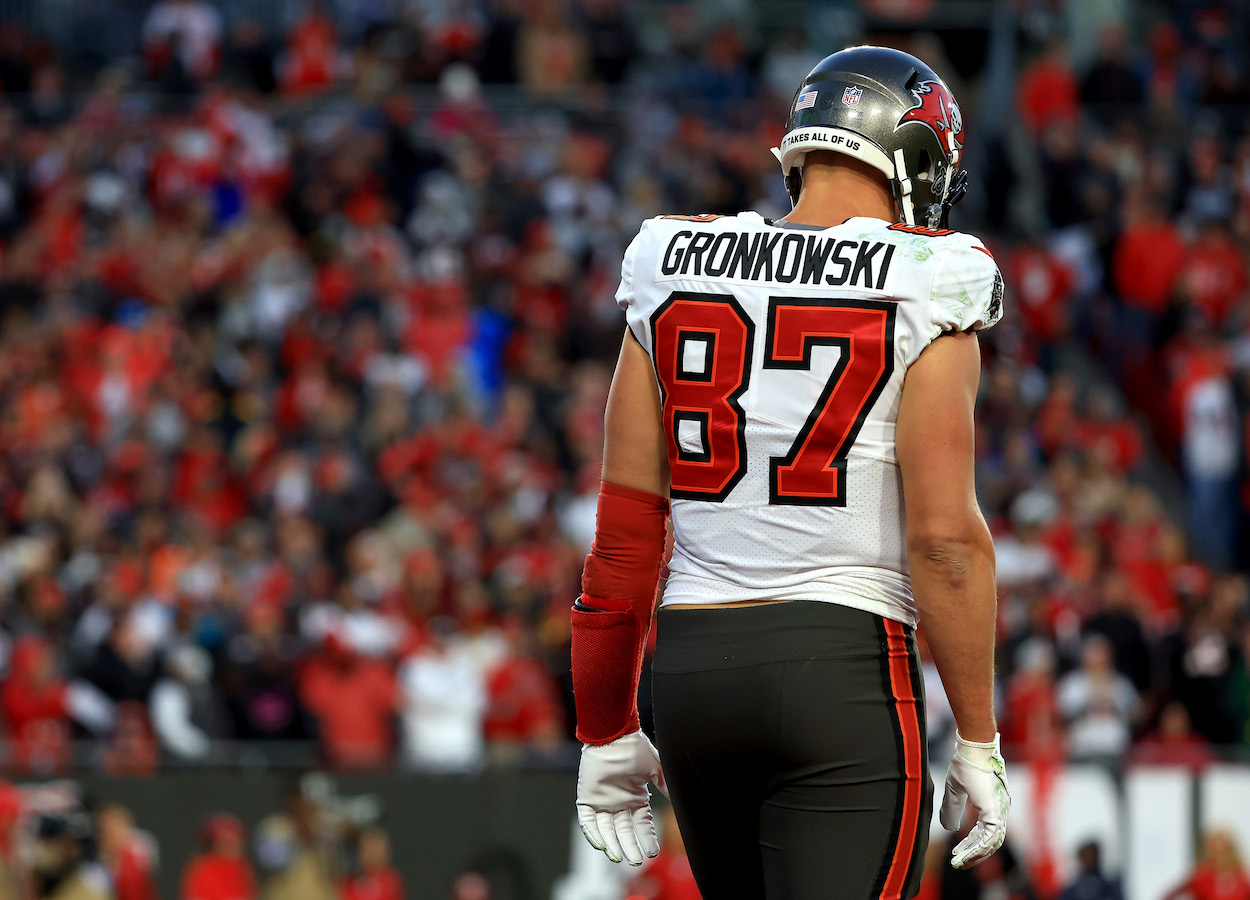 Rob Gronkowski Just Revealed He's Leaning Toward Retiring This Offseason
Tampa Bay Buccaneers TE Rob Gronkowski just revealed he would likely retire if he were forced to choose right now.
When the Tampa Bay Buccaneers' 2021 NFL season came to a close during the NFC Divisional Round, everyone's attention promptly turned toward Tom Brady and his future. Everyone wanted to know if he'd be retiring this offseason. While that's (obviously) a significant topic of interest to the Bucs, they also have to worry about their star tight end, Rob Gronkowski.
Like Brady, Gronkowski is on the verge of retirement and isn't being particularly shy about it.
Rob Gronkowski revealed he's leaning toward retirement
Unlike Brady, Gronkowski has already retired once before. At just 29 years old, Gronkowski announced he'd be stepping away from the game following the New England Patriots' Super Bowl-winning 2018 season. He ultimately returned to the NFL one year later to rejoin forces with Brady down in Tampa Bay. However, it's important to note that retirement has been on Gronk's mind for several years now.
With that in mind, Gronkowski's answer when speaking with TMZ about a possible retirement this offseason hits a little harder.
"If they're like, 'Rob, you've got to decide right now, right this second if you're playing next year,' I would say no right now," Gronk said. "I would be like, 'No, I'm not playing.'"
"I just want to heal completely, see where my thoughts are from there. Just let things settle down — got to just heal a little bit. Fix all the bumps and bruises."
Gronkowski did clarify his answer could easily turn into a "yes" if he starts getting the itch to play again later in the offseason. However, as things currently stand, the veteran tight end is clearly leaning in one direction.
What role does Tom Brady play in all this?
Brady and Gronkowski share a special relationship on and off the field. That's not a secret. Gronk has been Brady's No. 1 go-to target for the past 11 years. If it weren't for Brady, Gronkowski would've likely stayed retired following the 2018 season.
Understanding this, Brady's looming decision on his own possible retirement obviously plays a significant role in all of this. It's hard to imagine Gronk choosing to return to the Buccaneers if Brady decides to walk away from the game this spring.
On the flip side of the discussion, Brady returning to Tampa Bay and imploring Gronk to do the same could be the only thing that can convince him to return.
How worried should the Buccaneers be about Rob Gronkowski?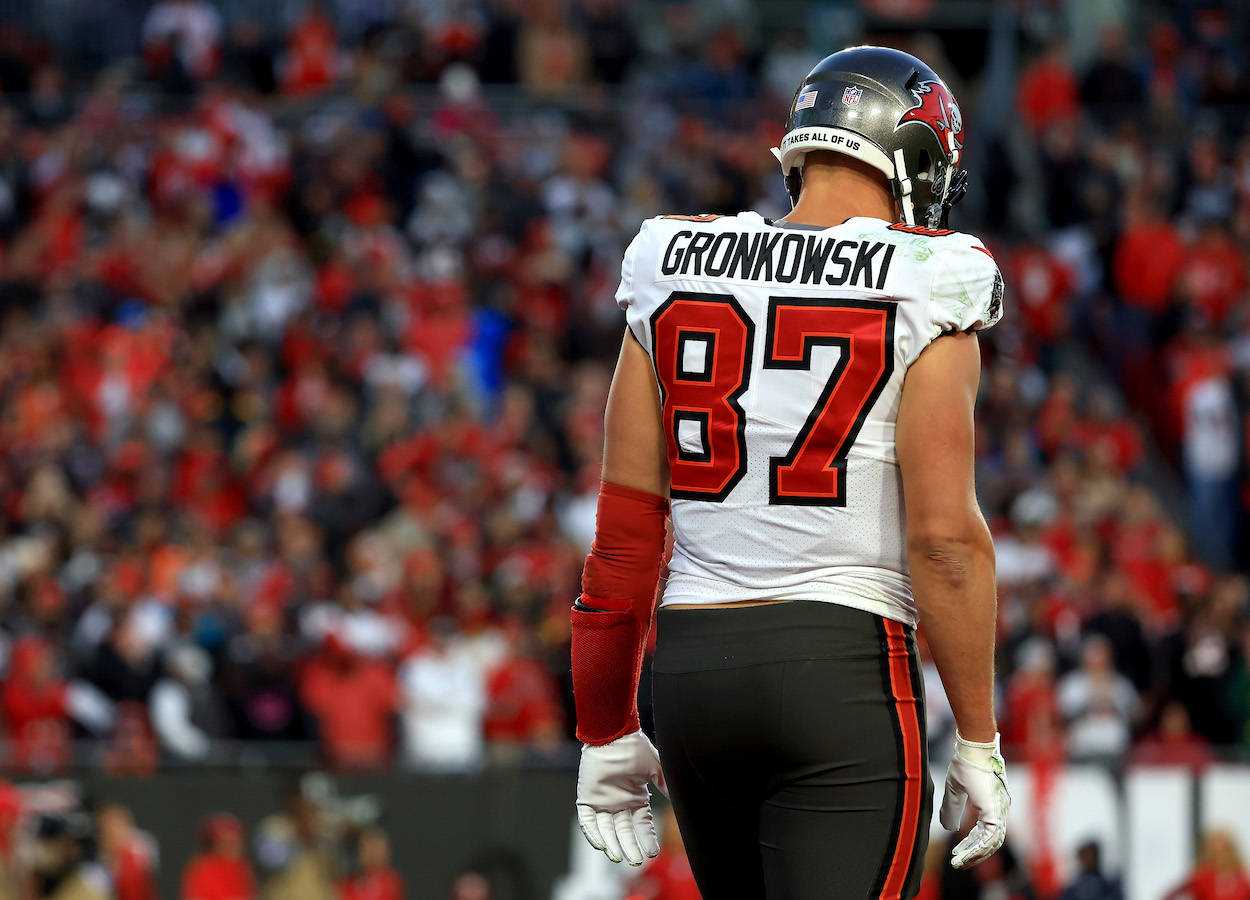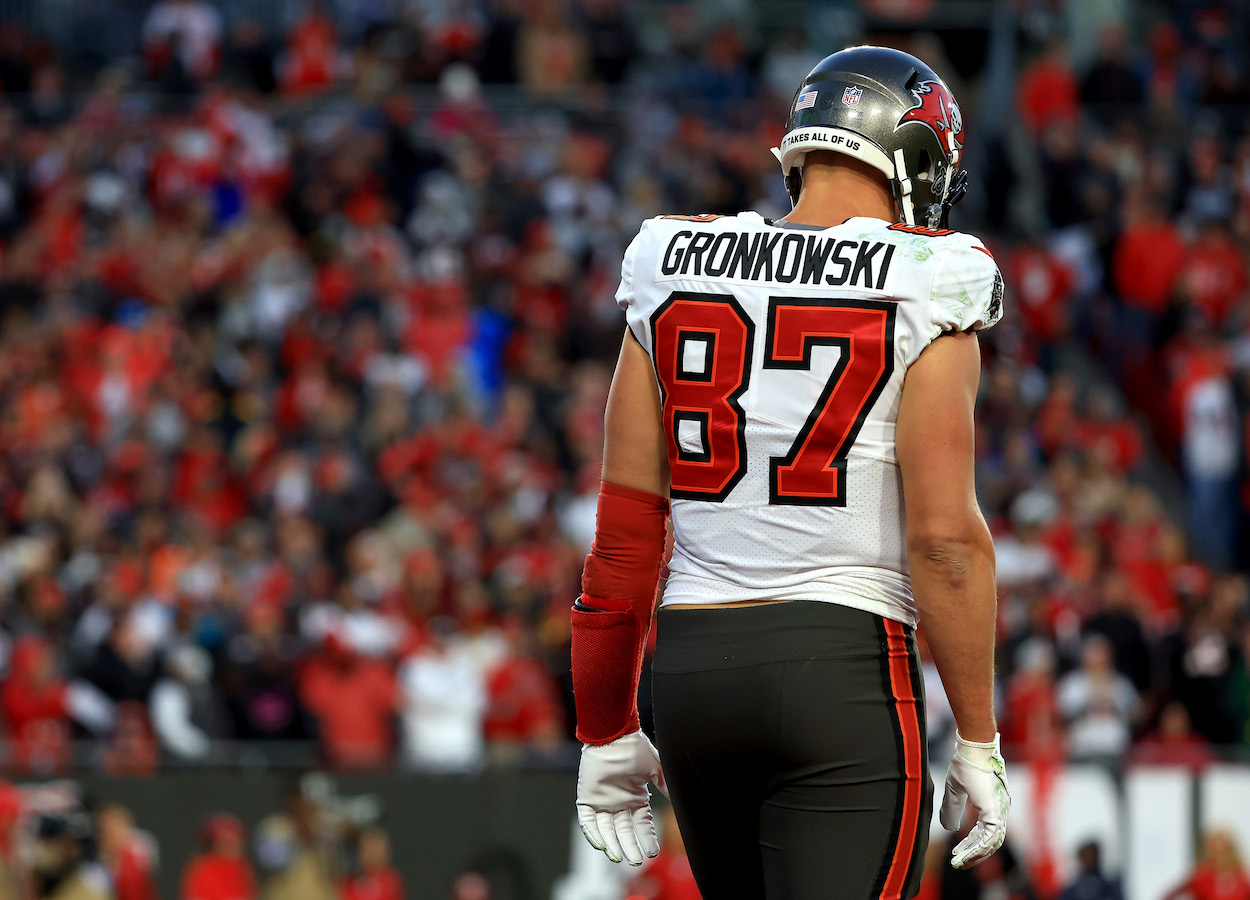 Whether Brady returns or not, losing Gronkowski would be a significant blow to the Tampa Bay offense.
Even at 32 years old, Gronk was an absolute force this past season. He racked up 55 catches, 802 yards, and six touchdowns in just 12 games of action. If he hadn't missed five games due to injury, he easily could've finished 2021 as the top receiving tight end in the NFL.
Replacing this type of production is an impossible task for the Buccaneers. Their best hope at this point is for Brady and Gronk to return to the field in 2022. It could be a rough year for Tampa Bay if they don't.
All stats courtesy of Pro Football Reference.