Rob Gronkowski Makes NFL Return Off The Field
Since deciding to retire from the NFL after nine seasons, there has continued to be speculation that former New England Patriots tight end Rob Gronkowski could make a return to the field. Although Gronkowski has continued to state that he's finished his playing career, he has made an enormous move involving the NFL.
Rob Gronkowski enjoying retirement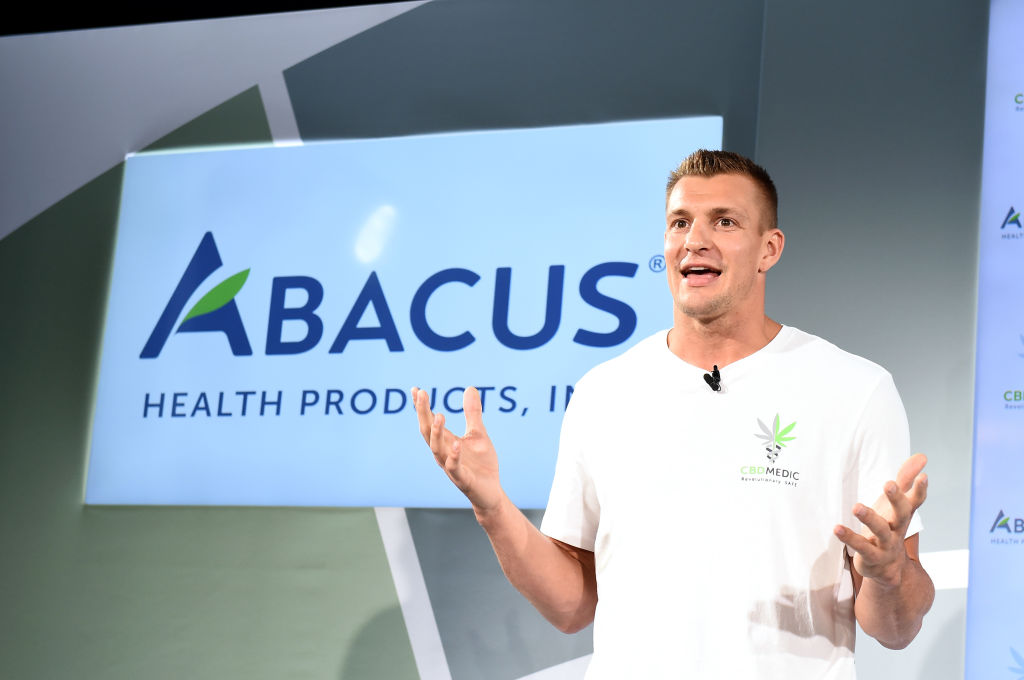 The last several months have been full of rumors and constant outside tug to the NFL, but Gronkowski looks to have stepped into another comfort zone away from the game.
The 30-year-old has lost a significant amount of weight from his typical norm if he was still playing in the NFL. He has also latched himself to Abacus Health, a company that produces medical products that combine
"CBD hemp extract and oil from the Cannabis Sativa L. plant along with active pharmaceutical ingredients" to help with pain relief.
Gronkowski has discussed on numerous occasions his troubles with his health during his NFL career. This entire transition has been releasing for him to move away from the game and focus more directly on his health and well being.
However, Gronkowski couldn't stay away from the game too long as he has decided to make his way back to the NFL in another capacity.
Rob Gronkowski set to join Fox Sports NFL coverage
It was only a matter of time before the former star tight end couldn't fight the urge to be involved with the game in some sort of manner.
According to Michael McCarthy of Front Office Sports, Gronkowski has agreed to join Fox Sports as an NFL analyst that will begin with the coverage of Thursday's game between the Patriots and New York Giants.
In his new role with Fox Sports, he will join Terry Bradshaw, Tony Gonzalez, Michael Strahan, and NFL insider Peter Schrager on Thursday Night Football's pregame show. Gronkowski has also released a personal statement concerning his huge career move. (h/t Josh Alper of Pro Football Talk)
"I'm extremely excited to be joining FOX Sports," Gronkowski said in a statement. "For the past 25 years, they've offered viewers top-notch NFL programming from the field to the booth to the studio. Their deep talent roster is unmatched, which was important for me as I embark on this new chapter in my life because I'll be able to learn from the best in the business."

It may push him back closer to the game, but Gronkowski is going full forward into the next chapter of his life. The move keeps him around football without having to go through the physical and emotional rigors that come with that territory.
Rob Gronkowski will continue to hear comeback chatter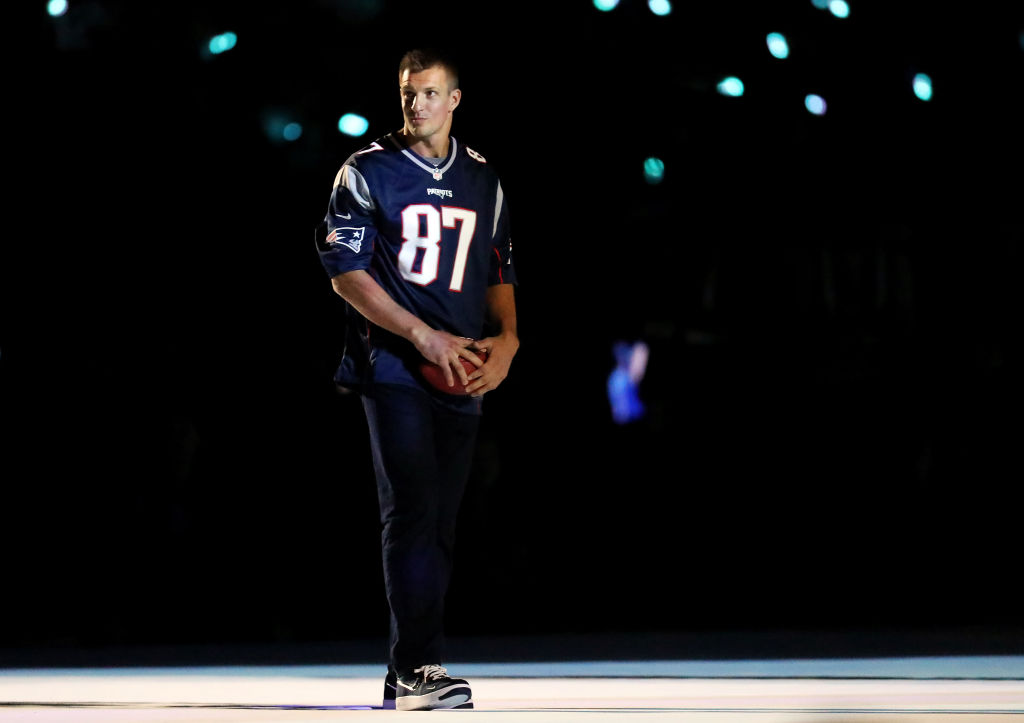 Gronkowski may have delved into another career off the field, but it will only further fuel the speculation that he may entertain the possibility of returning to the Patriots at some point down the line.
There will be those that see this move as an attempt to get back closer to the NFL to see if the passion to play is still there. Gronkowski did previously state that he isn't ruling out a return entirely, but he has been firm in his stance that he has moved on.
Like many of the game's previous greats that have stepped away sooner than expected, talk of a comeback will remain around him. That has undoubtedly been the case for others, such as Calvin Johnson, who still deals with that noise despite stepping away from the game three years ago.
Nonetheless, Gronkowski is set to venture into new charted grounds, where he could establish the next chapter of his life.