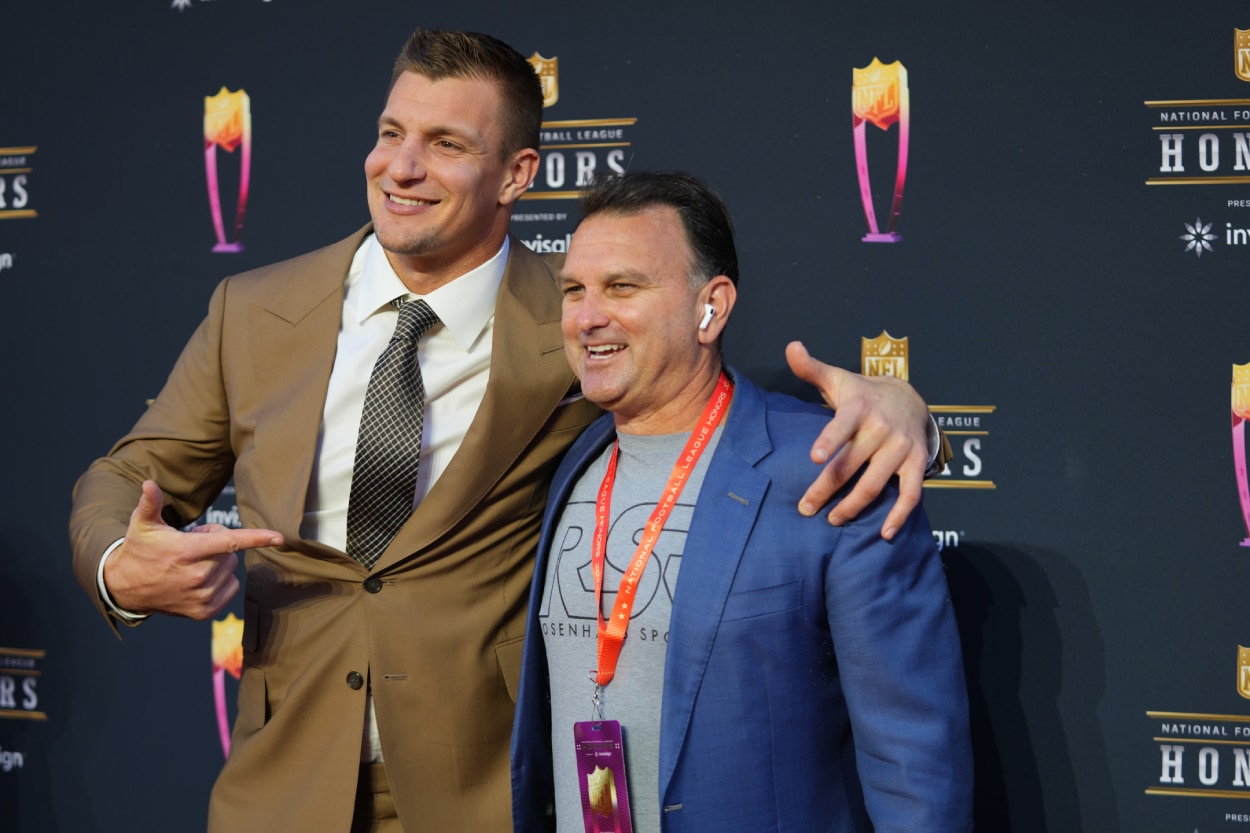 Rob Gronkowski Returning? Agent Drew Rosenhaus Has a 'Gut Feeling'
Drew Rosenhaus said he wouldn't be surprised if his client Rob Gronkowski returned to the NFL this year.
Rob Gronkowski, the former New England Patriots and Tampa Bay Buccaneers tight end, is retired. So we think. He and his longtime quarterback Tom Brady have played the retirement game for some time now.
Gronk says he's done. He said it before but returned after Brady left the Patriots to join the Bucs. Brady also said he was done after last year's playoff loss to the St. Louis Rams. Now he's back.
Could Gronkowski make another return to the NFL, ending retirement for the second time? His longtime agent Drew Rosenhaus has a "gut feeling" on the matter.
Drew Rosenhaus said he wouldn't be surprised if Rob Gronkowski returned to the NFL
Gronk retired from the NFL after the 2018 season when he caught 47 passes for 682 yards and three touchdowns with the Patriots. That was his ninth year in New England, where he earned four All-Pro honors and won four Super Bowls.
He sat out the entire 2019 season but returned in 2020 to join Brady in Tampa, There the two teamed up for another Super Bowl as he caught 45 balls for 623 yards and seven touchdowns.
After losing to the Rams in the playoffs last year, both Brady and Gronk decided to hang 'em up. Brady unretired in no time. In a recent interview with Rob Maaddi of The Associated Press, Rosenhaus said he wouldn't be surprised if Gronk joined his former quarterback on the field.
"It looks like Rob's having a great time without football. It looks like he's really enjoying himself," Rosenhaus said. "He says he's retired for good.
"I always stick with my opinion, and as I said before, I wouldn't be surprised if circumstances played out in a given fashion where Tom Brady and the Buccaneers need Rob, if later in the season, Rob decides that he's going to come back for his guy Tom Brady and maybe finish the year out and help the team win another championship. That would not surprise me.
"I'm not predicting that, and I'm not saying that's coming from Rob, because it's not. Rob says he's retired. But that's just my opinion. I've represented him for more than a decade, and that's just my gut feeling."
If Rosenhaus' gut feeling is right, Gronk and Brady will play together for the 12th season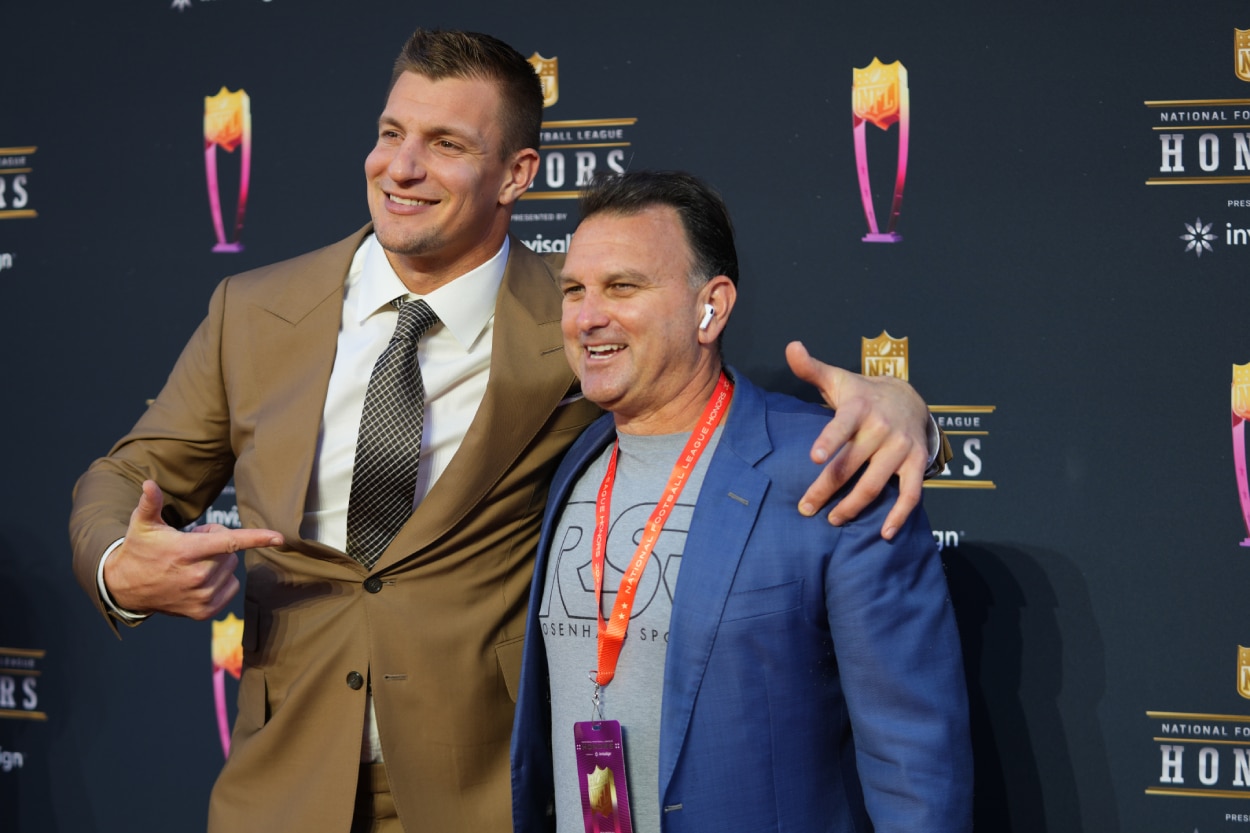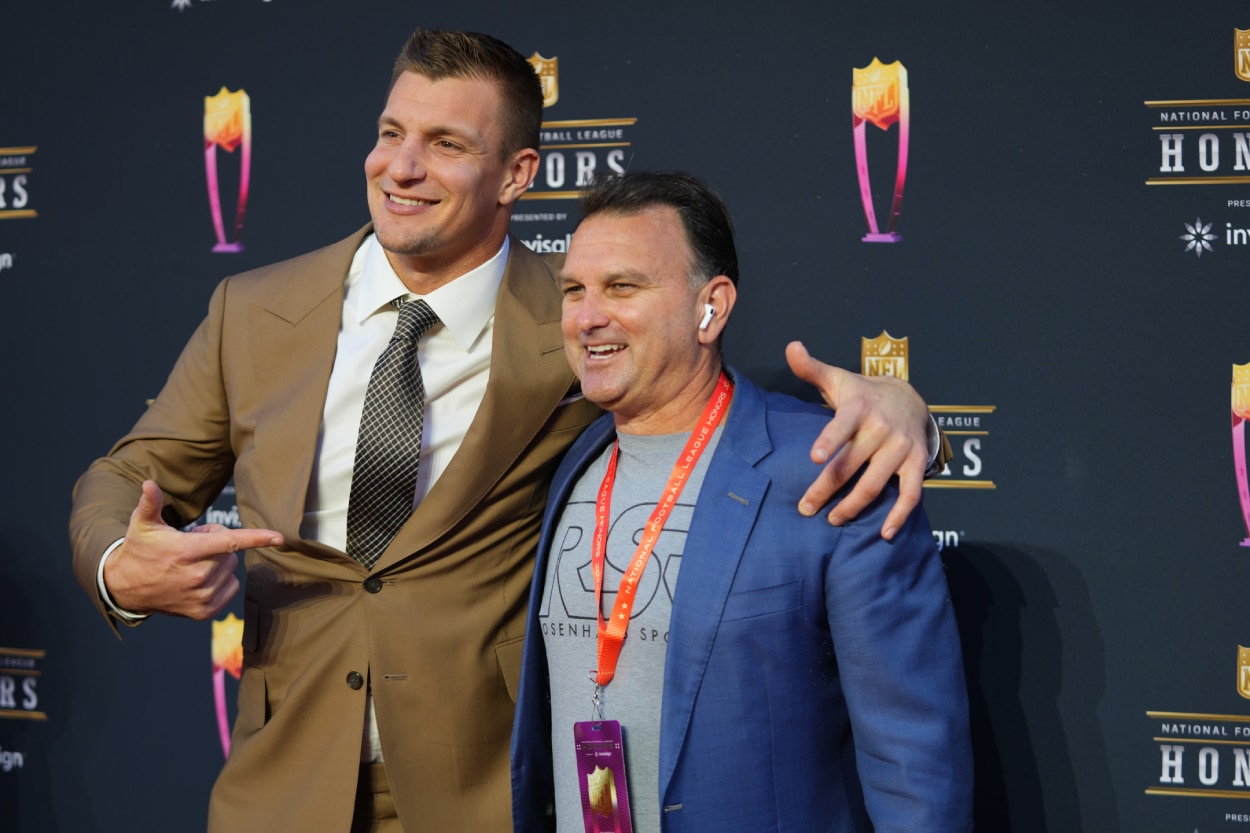 Brady and Gronkowski made their names in New England. They spent nine years together. The two became arguably the best players in NFL history at their positions.
With New England, Gronkowski caught 521 passes for 7,861 yards. He racked up 79 touchdown receptions. Together, they won four Super Bowls.
They added another championship in their first year together in Tampa. In Gronk's two years in Tampa, he had 100 catches for 1,425 yards and 13 touchdowns.
Rosenhaus made it clear that Gronk never said he planned to come back. Rosenhaus also emphasized this wasn't a prediction. He's a guy who knows Gronk well and simply said he wouldn't be surprised if he returned.
At this point, nobody would be shocked.
Like Sportscasting on Facebook. Follow us on Twitter @sportscasting19 and subscribe to our YouTube channel.