Rob Gronkowski Sympathizes With Andrew Luck's NFL Retirement
Andrew Luck's early retirement last weekend came as a shock to the entire football world. Luck stated that the constant struggle of being in pain and rehabbing injuries had taken away his love of football, and that he decided it would be best to step away from the game. For as surprising as this announcement was coming from one of the game's best quarterbacks, it was far from the first time that an excellent player has stepped away from football in the middle of their prime.
The most recent example of this happening before it did with Andrew Luck was when Rob Gronkowski retired earlier this year. The former New England Patriots tight end was still one of the best in the game at his position when he retired at just 29-years-old in March. Gronkowski discussed his retirement and his feelings on Luck's retirement this week.
Gronkowski got emotional discussing his own retirement
On August 27, Rob Gronkowski was at a press conference for Bacus Health Products. In his retirement, Gronkowski has teamed up with the company to promote the pain-relieving effects of CBD products. During the conference, Gronkowski spoke about his decision to retire from football.
"I want to be clear to my fans. I needed to recover. I was not in a good place. Football was bringing me down," Gronkowski stated as he fought back tears, "and I didn't like it. I was losing that joy in life."
Gronkowski talked about how the final straw in his decision to retire was a quad injury that he suffered in New England's Super Bowl LIII victory. "I got done with the game, and I could barely walk," he said. "I slept five minutes that night. I couldn't even think. I was in tears in my bed after a Super Bowl victory. It didn't make that much sense to me. And then, for four weeks, I couldn't even sleep for more than 20 minutes a night."
Like Luck, Rob Gronkowski has had a long history of battling injuries. After playing in all 16 games in his first two seasons in 2010 and 2011, Gronkowski missed games due to injury every year from 2012 through 2018.
He has also addressed Andrew Luck specifically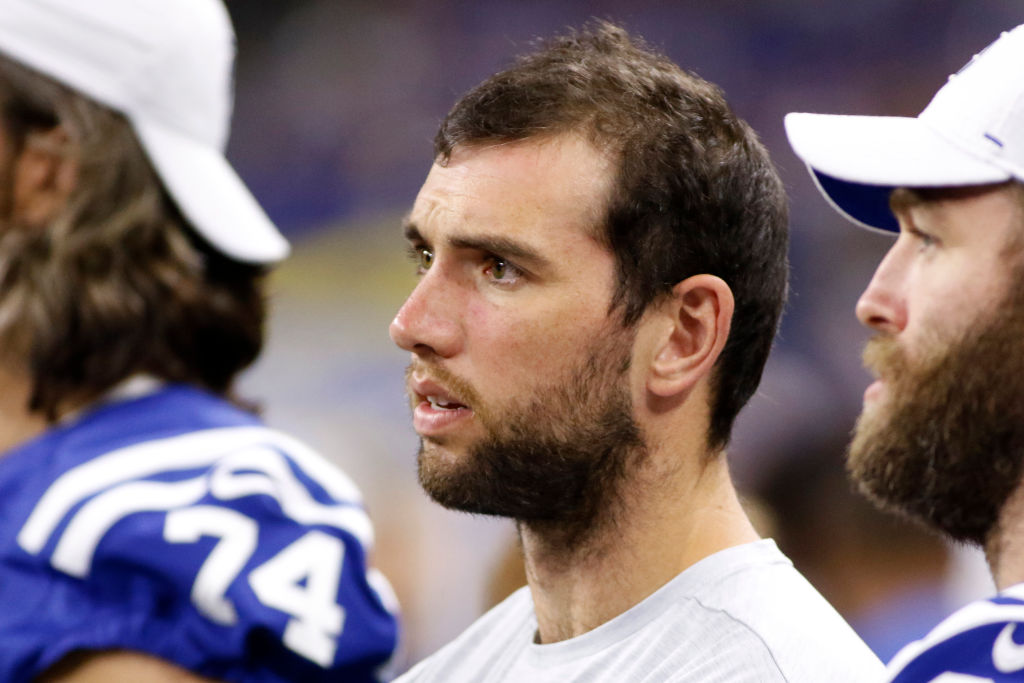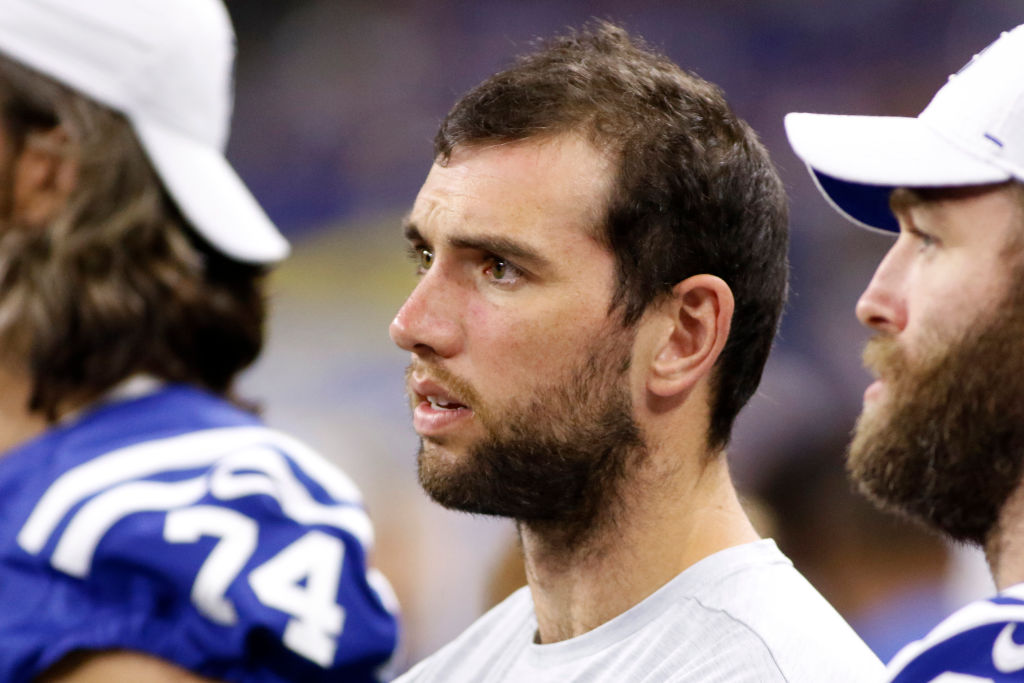 In a conversation with People, Gronkowski was asked about his feelings on Andrew Luck's retirement. As you'd expect, he was sympathetic to the decision.
"I can relate to Andrew Luck, where he is," Gronkowski stated. "I've been there, and it's good to see that he wants to take care of himself. He said he wasn't really himself anymore, and I can relate to that in many ways."
Gronkowski was also quick to point out that critics don't understand. "I don't feel like they really understand what the beatings can truly do to your body. How they can affect your overall life, and how they can take away joy from your life because your brain is just trying to focus on healing a body part because you took such a massive hit."
Football and its culture are brutal
The early retirements of Andrew Luck, Rob Gronkowski, and many others before them are a reminder of a stark reality; football is a brutal, physically damaging game. And while Luck and Gronkowski fortunately had the financial freedom from years as elite players to call it quits when they knew the time was right, many players in the NFL with far lower career earnings sometimes feel compelled to force themselves to keep playing through the pain.
There is also an issue of the toxic culture around the game of football. Andrew Luck was booed off the field when his retirement was announced. Football teams and fans have a deep-rooted belief that players should play through injuries and be tough. That quitting is unacceptable.
But these are human beings with human bodies and minds. And the negative effects that football has on those bodies and minds are well-documented and very real. As much as Americans love the game of football, they need to accept how dangerous it is and start prioritizing player health over outdated stereotypes about machismo and toughness.
Taking care of players and letting them take care of themselves without negative feedback and consequences is the only way that the game will have a chance to survive in the future.