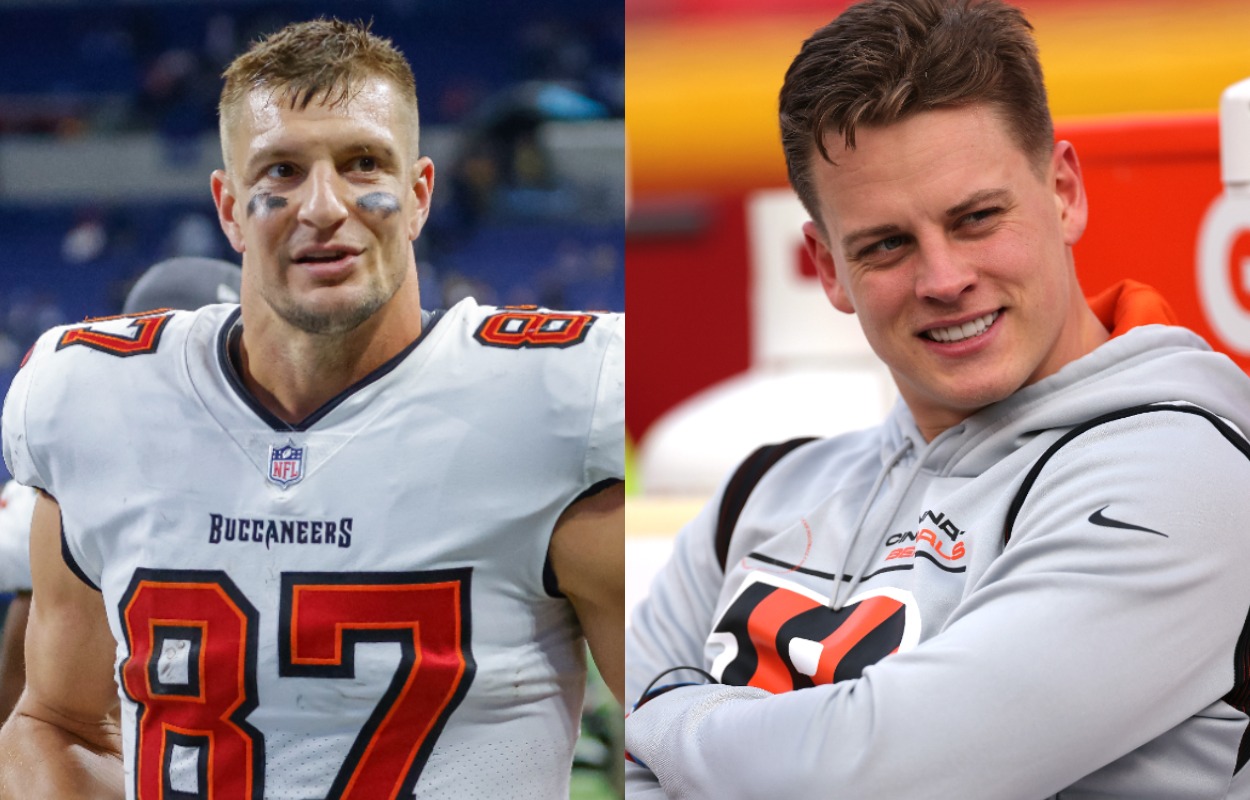 Rob Gronkowski Again Teases Joining Joe Burrow on the Bengals: 'I Love His Swag'
Shortly before Tom Brady announced his intention to rejoin the Tampa Bay Buccaneers, close friend Rob Gronkowski hinted he'd be open to joining Joe Burrow and the Cincinnati Bengals.
Article Highlights:
Rob Gronkowski once again teased his desire to join Joe Burrow on the Cincinnati Bengals
The former All-Pro tight end made the comments before Tom Brady unretired and rejoined the Tampa Bay Buccaneers
Gronkowski would be an excellent fit in Cincinnati if he wanted to trade Brady for Burrow
The good news for the Tampa Bay Buccaneers is Tom Brady has returned. The bad news is that Rob Gronkowski is still teasing the idea of trading Brady for Cincinnati Bengals quarterback Joe Burrow.
No, Buccaneers fans, you won't get to enjoy potentially a decade-plus of Burrow carving through defenses. At least, not unless the 2019 Heisman Trophy winner hits unrestricted free agency in a few years and considers moving to Florida the way Brady once did. 
For now, though, Gronkowski sounds open to the idea of playing the 2022 season — and potentially finishing his career — in a Bengals uniform.
Rob Gronkowski teased joining Joe Burrow on the Bengals once again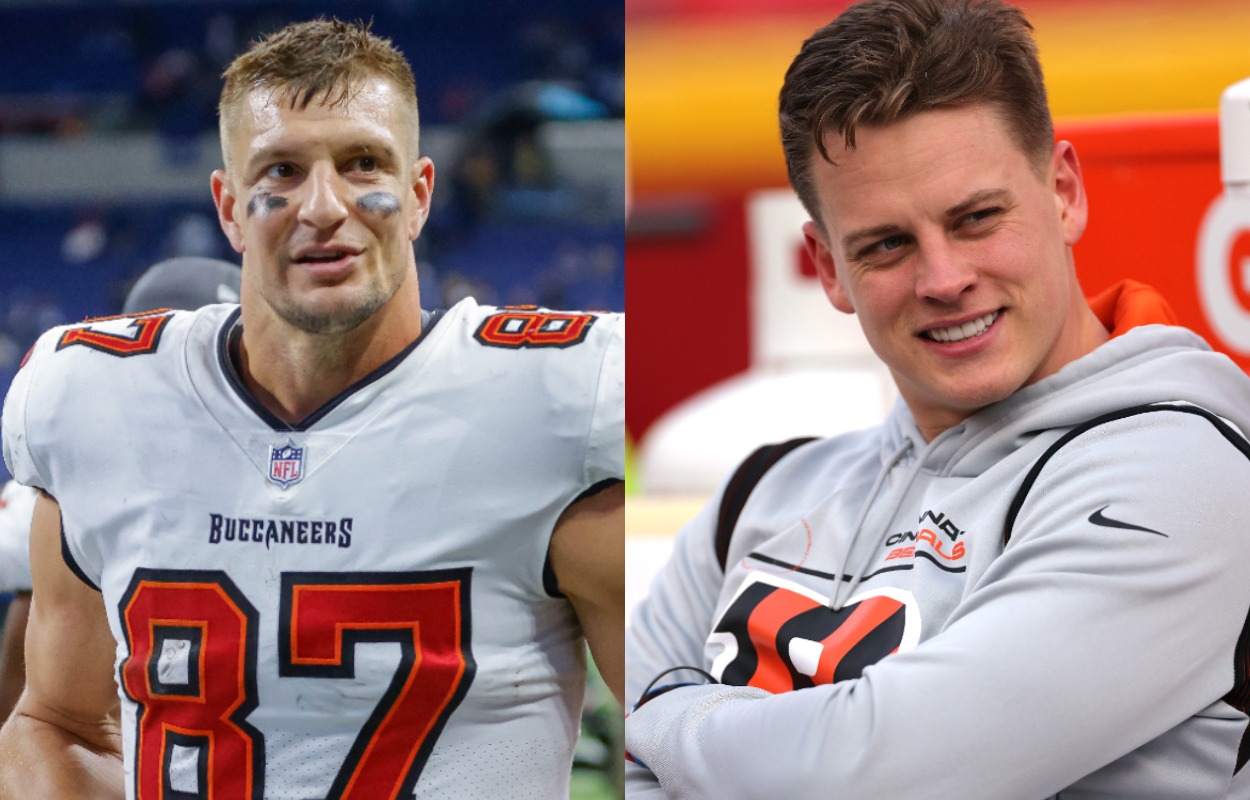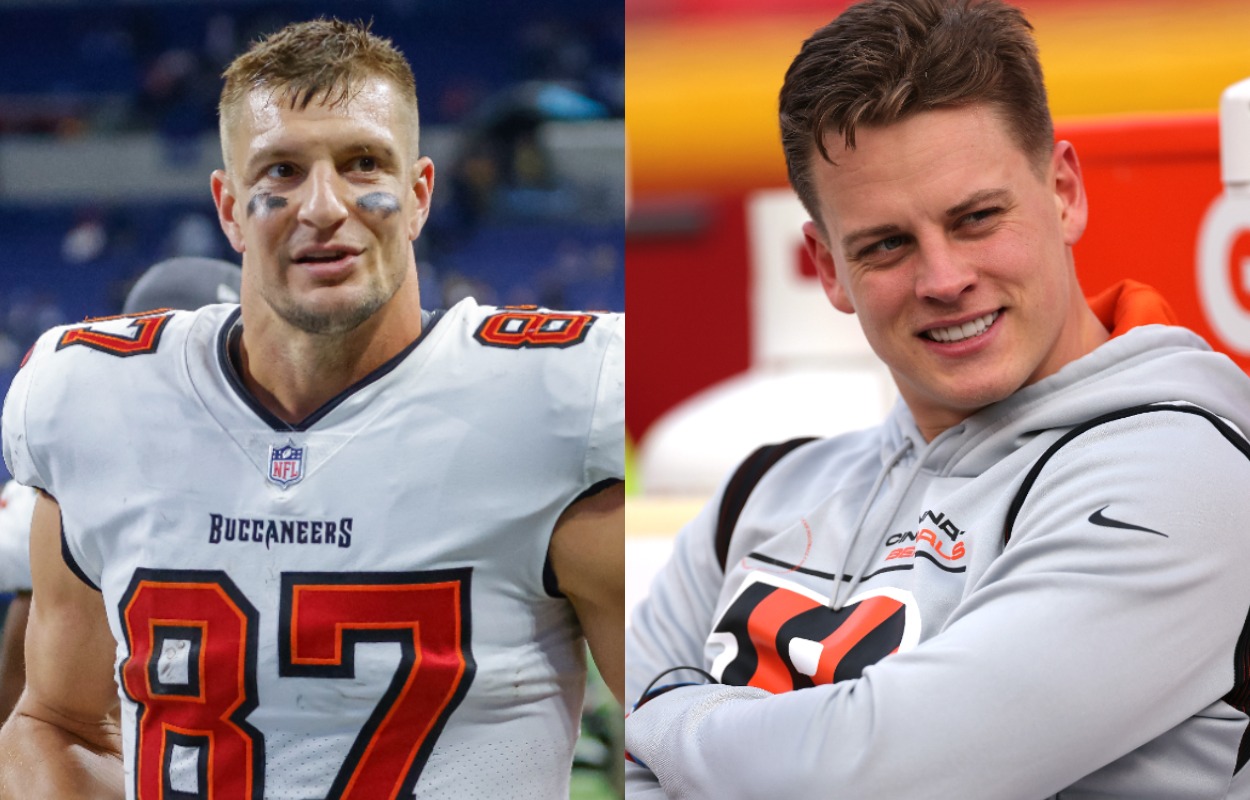 As of publication, Gronkowski had not announced his 2022 plans. He is currently slated to hit unrestricted free agency when the new league year opens on Wednesday, March 16. It is not yet known if he will return for his age-33 season or opt to retire for the second time since 2019.
If Gronkowski does return, he still appears interested in joining Burrow and the Bengals. He first teased the idea during Super Bowl week when the veteran tight end told Autograph NFTs on Tuesday, Feb. 8, that he considered himself a huge fan of Cincinnati's star quarterback.
Over a month later, Gronkowski made similar comments in an interview with CBS Sports' Jeff Kerr.
"I've watched [Burrow] since college, he's confident in the pocket, and he just slings it out into the play. I love his swag, he's killing it right now, and I think we're going to see a bright future ahead for him."

Rob Gronkowski
Kerr published the interview on Sunday morning, roughly 11 hours before Brady — Gronkowski's longtime teammate and close friend — announced his intention to unretire. 
The Bengals can officially begin speaking with Gronkowski's representatives when the NFL's legal tampering period starts at noon ET on Monday, March 14.
Gronkowski would be an excellent fit in Cincinnati if he wanted to try life without Brady
If Gronkowski intends on playing in 2022, it appears he'll suit up for one of three teams: the Bengals, Buccaneers, or his hometown Buffalo Bills. It's an excellent time to be a B-team.
Gronkowski has never played a full season without Brady, and the two are borderline inseparable at this point. However, nothing is forever in the NFL, a reality both seemingly accepted when they left the New England Patriots and joined the Buccaneers.
Burrow fits everything Gronkowski should want in a quarterback who isn't named Brady. The LSU product has a strong arm and has firmly established himself as one of the game's top young quarterbacks. He's a game-changing gunslinger who takes full advantage of every weapon in his arsenal.
Cincinnati could lose veteran tight end C.J. Uzomah in free agency, which would open the door for Gronkowski to spend next season as the starter. Theoretically, the Bengals could also opt to have both tight ends on the roster and use the five-time Pro Bowler as a rotational player. Gronkowski doesn't need to play 90% of a team's offensive snaps every week anymore.
It is also worth noting the Buccaneers are slated to host the Bengals at some point next season. However, the NFL is not expected to announce its 2022 schedule until May.
Gronkowski's mother is waiting in anticipation with the rest of us
Mother knows best, right? In this situation, Diane Gronkowski might know where her son plans on playing next year, but that doesn't mean she plans on spoiling it.
Kyle Burger, a sports anchor for Tampa Bay's ABC affiliate, tweeted he texted the veteran tight end's mother following Brady's un-retirement to see if she knew what Gronkowski's plans were. Burger shared Diane's response on Twitter.
"Rob loves it in Tampa and I would absolutely love it he if stays too. But that is his decision and I am not in the position to speak for him (even though I am his mom!!!)"

Diane Gronkowski
Football gods, if you're listening, please give us Burrow, Gronkowski, and the Bengals against Brady's Buccaneers in Super Bowl 57. Come on; you owe us after Brady opted to return to the NFL instead of taking the trash out and spending time with his family.
Like Sportscasting on Facebook. Follow us on Twitter @sportscasting19.