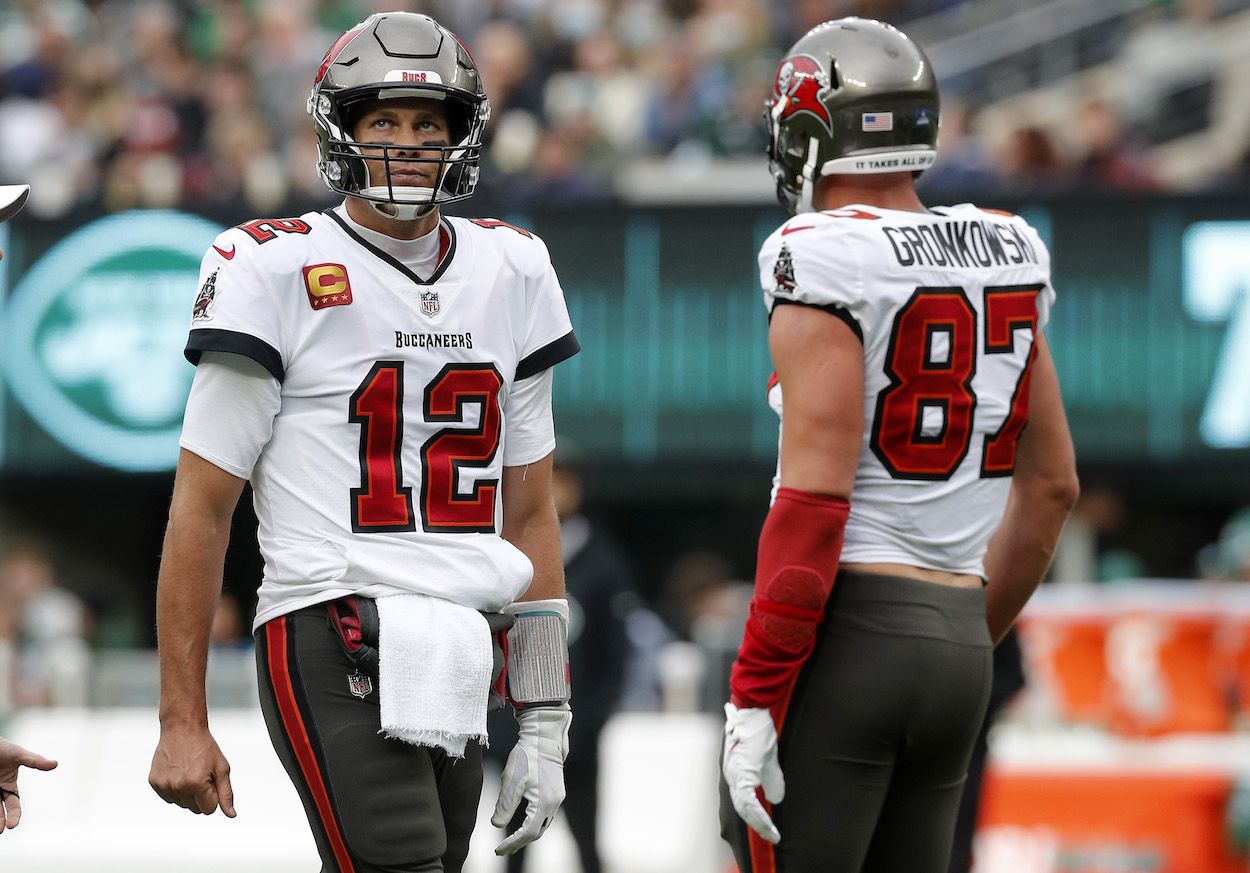 Rob Gronkowski Wants to 'Scare' Tom Brady Before Re-Joining Buccaneers
Rob Gronkowski is reportedly planning on "scaring" Tom Brady just a bit before ultimately returning to the Tampa Bay Buccaneers this offseason.
Now that Tom Brady is back in Tampa Bay, it only seems like a matter of time before the rest of the gang joins him. Free agents Ryan Jensen and Carlton Davis have already re-signed, and franchise-tagged WR Chris Godwin recently agreed to an extension. The Buccaneers are undoubtedly loading up for another run at the Lombardi. However, one Bucs free agent who's yet to return is that of star tight end Rob Gronkowski.
Common sense suggests Gronkowski will return to Tampa Bay to play with Brady. After all, he's publicly stated his desire to only catch passes from Brady in the past. However, Gronkowski did leave the door open just a tad when asked about the topic.
Rob Gronkowski wants to 'scare' Tom Brady a bit
When Gronkowski was questioned about his current free agency, he did reveal a return to the Buccaneers is likely. However, he also (jokingly) stated his desire to scare Brady a bit.
"It's a very good chance," Gronkowski said. "I'll let him have a little scare. A couple months without me and then you know. . . He just did it to me for a couple of months, so I'm going to do it to him."

Pro Football Talk
Gronkowski is known for his joking manner, and it's hard to imagine him playing on a new team this offseason now that Brady is in Tampa Bay. However, for the sake of the argument, it's worth fleshing out any possible hidden reasons for Gronkowski delaying his return to the Buccaneers. Brady and the Tampa Bay front office would presumably prefer him to decide sooner rather than later.
Is Rob Gronkowski keeping his door open on purpose?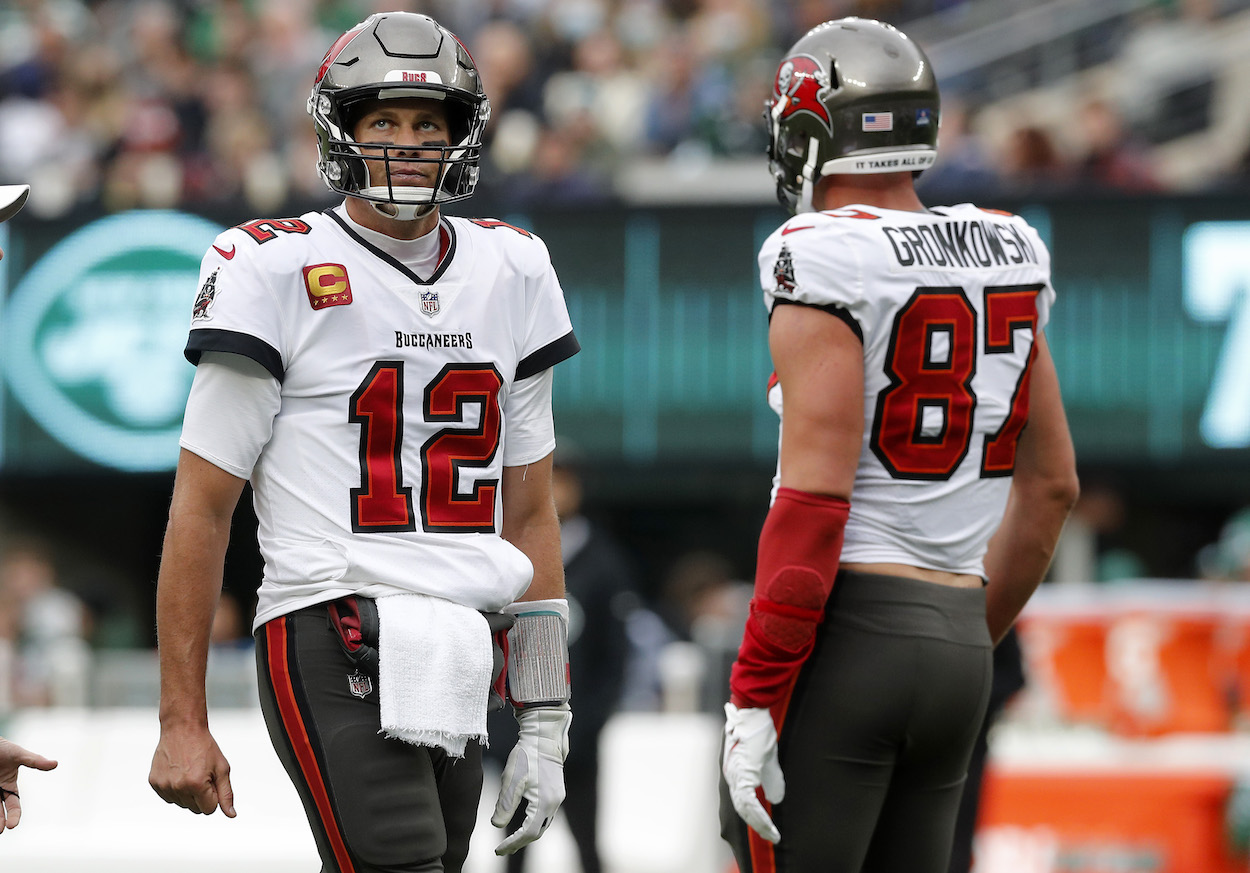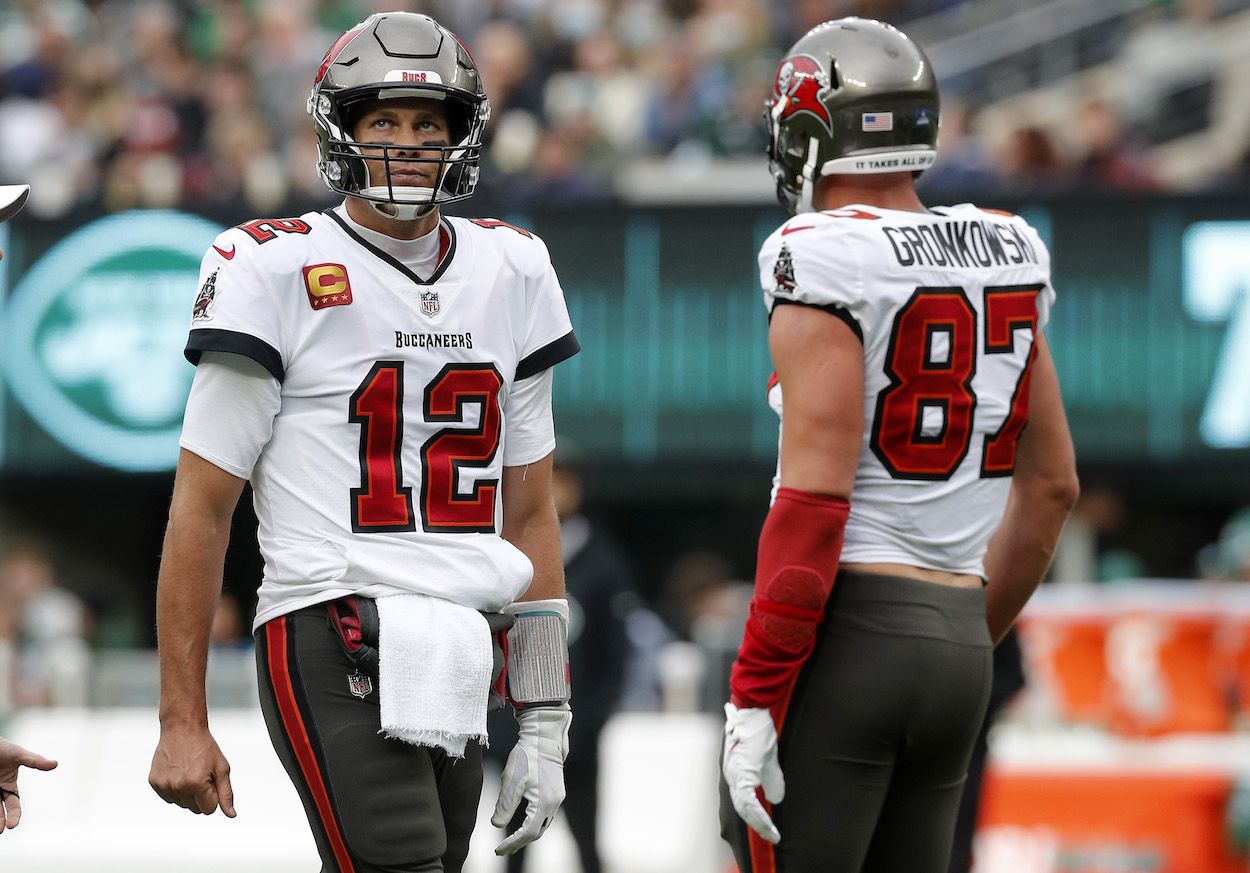 Unless Gronkowski is simply enjoying an extended vacation, his delay may be due to him actually fleshing out his free agency process. Returning to Tampa Bay makes the most sense in terms of chasing another ring. However, they can't offer him the most money.
It's also worth pointing out that Brady returning was a shock to the Buccaneers and everyone on the roster. Gronkowski could have easily moved on from Tampa Bay mentally.
For example, significant rumors connected Gronkowski to the Cincinnati Bengals over the past few weeks. They can pay him more than Tampa Bay, they have an elite quarterback of their own in Joe Burrow, and are fresh off a Super Bowl appearance.
That's an attractive destination for someone in Gronkowski's position. Maybe he's delaying his decision to provide the Cincinnati front office with a chance to sell him on the Bengals?
Tom Brady will (likely) get his star TE back in town
Ultimately speaking, we'll never know why Gronk is delaying his free agency decision. However, what we do know is that Tom Brady is an excellent recruiter.
One can reasonably assume he will be able to get his favorite target back in town for the 2022 season.
It's unclear what a contract will look like for Gronkowski at this point in his career. However, Tampa Bay is full of players taking pay cuts to chase championships with TB12 at the helm. It will likely be a smaller deal compared to other top tight ends around the league.
Like Sportscasting on Facebook. Follow us on Twitter @sportscasting19.