Rob Manfred Has Far More Errors Than Home Runs as Commissioner
Rob Manfred's mishandling of the 2020 MLB season and the coronavirus pandemic just reached a new low.
Days after the MLB commissioner said there would "100 percent" be a 2020 season, Manfred back that claim and said he's "not confident."
Whether Manfred misspoke or outright lied, this newest controversy is the latest addition to a long line of errors in Manfred's tenure as baseball's leader.
Rob Manfred is doubtful a 2020 MLB season will occur
As players go without payments and owners cry poor, Rob Manfred couldn't place his money where his mouth is.
Manfred went on record at the 2020 MLB draft and guaranteed the season would happen. Less than a week later, Manfred walked back those claims in another interview with ESPN.
Manfred said his lack of confidence stems from the ongoing labor war. The owners and player's association have refused to budge or compromise so a 2020 MLB season can occur.
Manfred has the power to mandate players return to the field for what would likely be a 48-game season. However, the league wants players to drop any and all grievances about an alleged violation of a March agreement between both sides.
Manfred has had an extremely controversial tenure as commissioner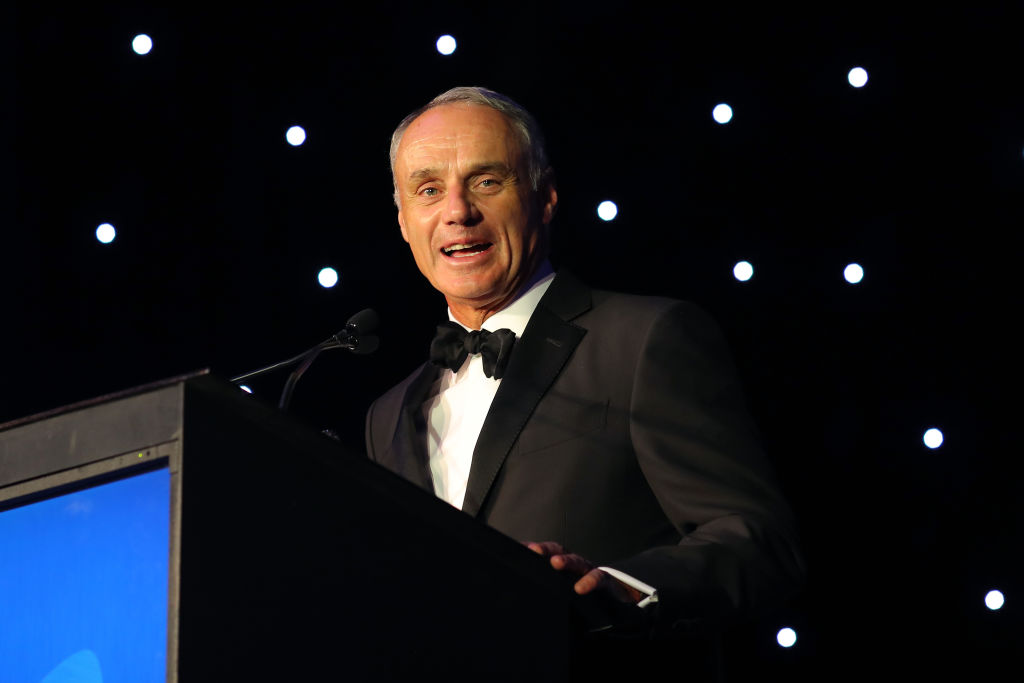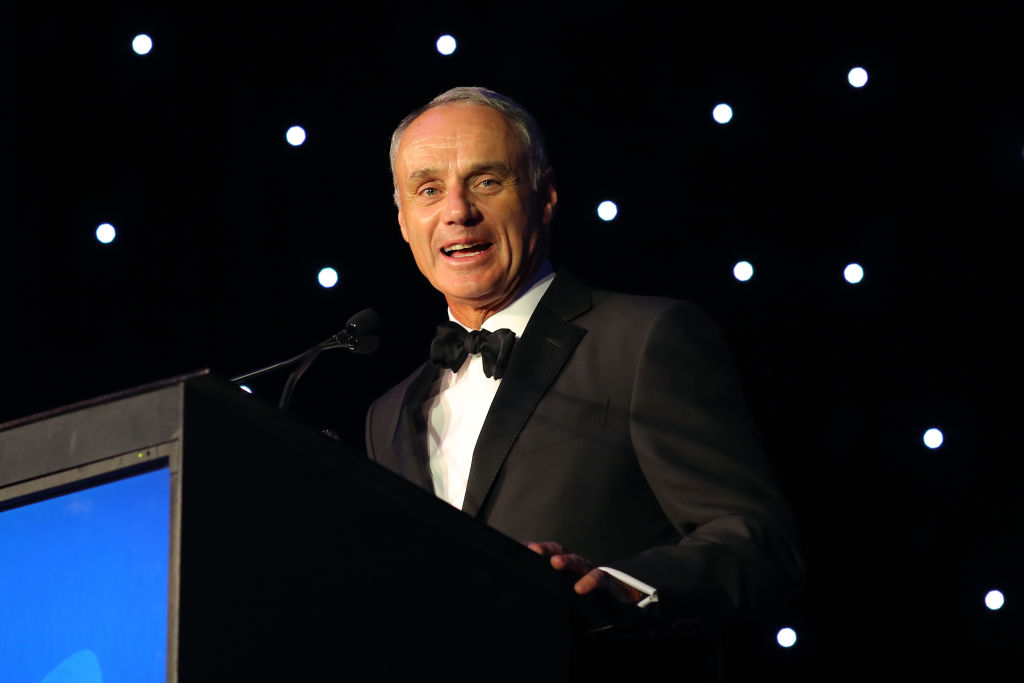 Players, owners, and fans alike should have been concerned when they realized Rob Manfred would be involved in handling the 2020 MLB season amid a global pandemic.
Manfred's tenure as commissioner has been extremely controversial, put kindly. Players have accused Manfred of not understanding or enjoying baseball.
In 2020 alone, Manfred failed to give the Boston Red Sox or Houston Astros any significant punishment for cheating, greatly mishandled the coronavirus pandemic and a shutdown, and failed to mandate every team pay its minor leaguers.
Manfred also called the Commissioner's Trophy a "piece of metal." Dodgers third baseman Justin Turner was among the players who ripped Manfred for that comment.
Rob Manfred has had far more errors than home runs as commissioner
Before the recent labor strife, MLB owners had every reason to call Rob Manfred's tenure as commissioner a success.
Manfred had done his job and made the owners plenty of money. However, the on and off-field changes he made to the sport have left fans and players extremely unhappy.
A Twitter user named @metsandthememes compiled a full list. In addition to the issues from this year, here are some of Manfred's biggest blunders.
The sport has seen significant boosts in home runs and scientific data, including one from The Athletic, proved the balls are juiced. Manfred denied the claims on all occasions.
Implementing a three-batter minimum for pitchers.
Intending to cut over 40 minor-league teams.
Publicly calling out Angels star Mike Trout for "not engaging" with the league to improve his marketability.
Allowing the Miami Marlins to trade most of their team not long after Derek Jeter assumed ownership in 2017.
Turned a "blind eye," as one Twitter user called it, to Mets owner Jeff Wilpon firing a pregnant woman.
The list goes on and, at this rate, will continue until Manfred resigns or is replaced. Although Manfred has made the league plenty of money, MLB owners need to start wondering how much longer they can rely on Manfred as commissioner.