Rob Manfred's Net Worth Might Not Be as High as You Think
The year 2020 has not been the greatest for MLB commissioner Rob Manfred. From getting criticized about how the MLB handled the Houston Astros' cheating scandal, to the league suspending its season and then struggling to figure out a way to start its 2020 campaign, there has not been much good to come out of this year for the baseball commissioner. Being a commissioner for a major American sport, though, has ultimately helped Manfred rack up a pretty large net worth. However, it still might not be as high as you think.
Rob Manfred's path to becoming the MLB commissioner
Before becoming the leader of the MLB, Manfred graduated from Cornell University in 1980, according to his bio on the MLB's official site. He then earned his law degree from Harvard Law School in 1983. Manfred was also a part of the Labor and Employment Law Section of Morgan, Lewis & Bockius, LLP, and became a partner in the firm in 1992.
Then from 1998 through 2013, Manfred was the executive vice president of the MLB. He oversaw labor relations, economics, league affairs, and human resources, according to his bio. He also directed all collective bargaining with the MLB Players Association. 
In 2013, Manfred was the MLB's chief operating officer. He managed the commissioner's office in New York on behalf of former MLB commissioner Bud Selig. Then in 2015, Manfred officially became the MLB's 10th commissioner. 
Rob Manfred's awful 2020
Manfred started 2020 by having to release a league investigation that confirmed the Houston Astros cheated during the regular season and playoffs of their 2017 World Series-winning season, and during part of the 2018 regular season. They did this by using a sign-stealing system, according to ESPN.
The league ultimately suspended general manager Jeff Luhnow and manager AJ Hinch for the 2020 season, but the team ended up firing them soon after. No players were punished by the MLB, though, which Manfred and the league have been criticized for.
However, Manfred then got more criticism when he called the World Series trophy a "piece of metal" in an interview, according to Bleacher Report. He later apologized, though. 
"In an effort to make a rhetorical point, I referred to the World Series trophy in a disrespectful way," Manfred said, according to Bleacher Report. "… It was a mistake to say what I said."
Now, the league and the players cannot agree on what to do with the 2020 season, which has been suspended due to COVID-19.
This is what ESPN's Jeff Passan wrote about the dispute.
"The public faith in baseball is at its lowest point in a quarter century, and every last bit of damage done is self-inflicted. It did not need to be this way," Passan wrote. 
He also wrote, "In the middle of a pandemic with no end in sight, amid unemployment reaching Depression-era levels, as the country finally begins to grapple with the festering wound of racial injustice, baseball is fighting over money."
Yeah, this has not been a great year for Manfred and the MLB as a whole. 
His net worth might not be as high as you think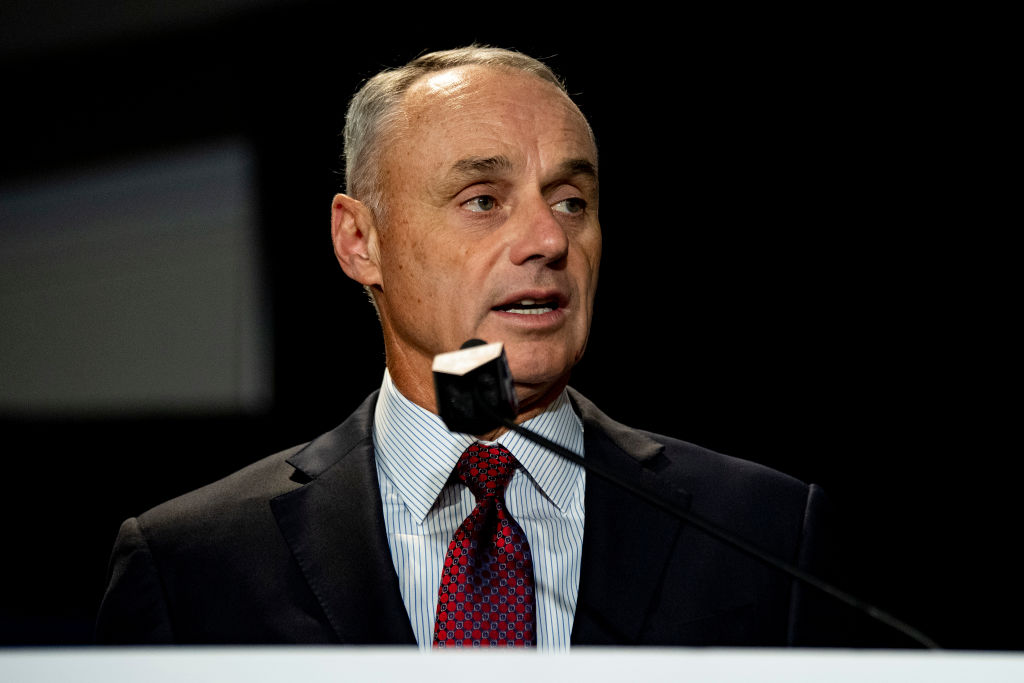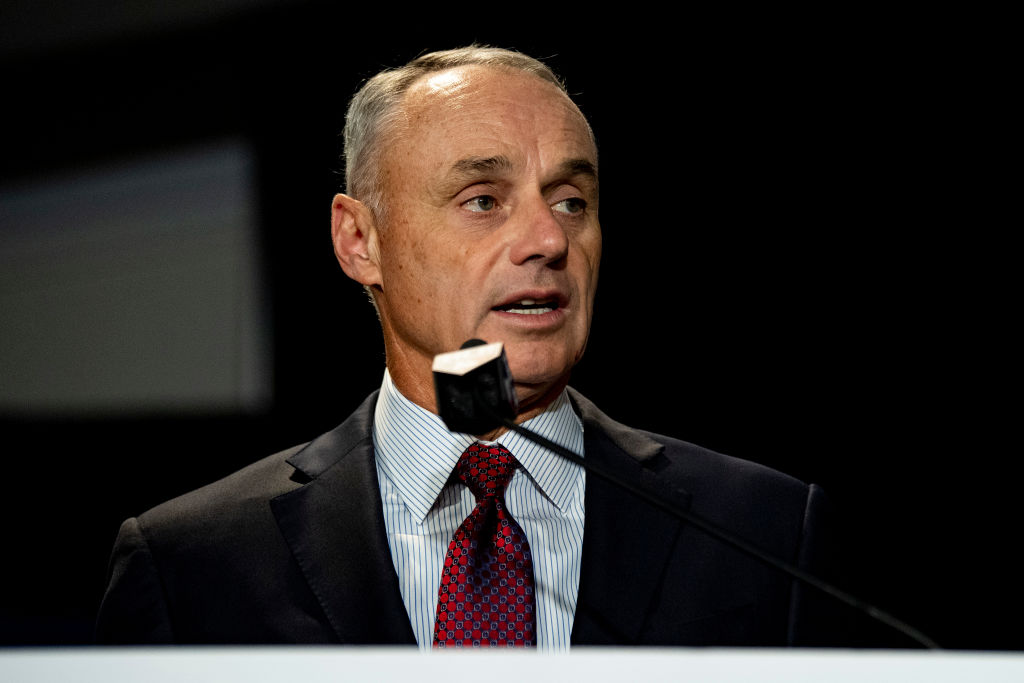 Despite Manfred having an awful year, and the MLB not even starting its season yet, he still has a massive net worth. It just might not be as big as you would expect it to be.
Manfred is worth an estimated $20 million, according to Celebrity Net Worth. How does that compare to other sports commissioners? NBA commissioner Adam Silver is worth an estimated $35 million while NFL commissioner Roger Goodell is worth an estimated $150 million. 
Rob Manfred has racked up a decent net worth being the commissioner of the MLB. He has a lot of work to do, though, if he wants to catch up to Silver and Goodell. Manfred, however, probably just wants 2020 to start getting a little bit better.