Robby Anderson Continues Getting Second Chances Despite Multiple Arrests
The sporting world can be a funny place where one mistake can ruin the rest of an athlete's career. Other times, however, athletes tend to get a longer leash than their peers. Robby Anderson is the latest example of this.
The Carolina Panthers new player has had quite the eventful start to his career. However, while he is yet to show star potential, Anderson has shown a willingness to put in work and learn from his mistakes.
Robby Anderson's career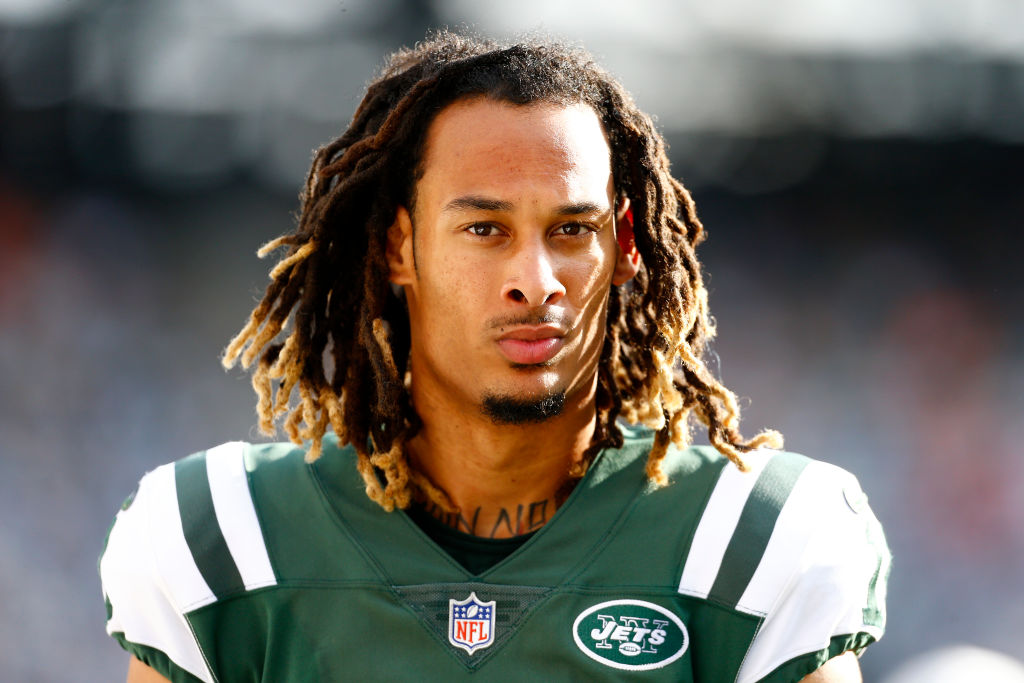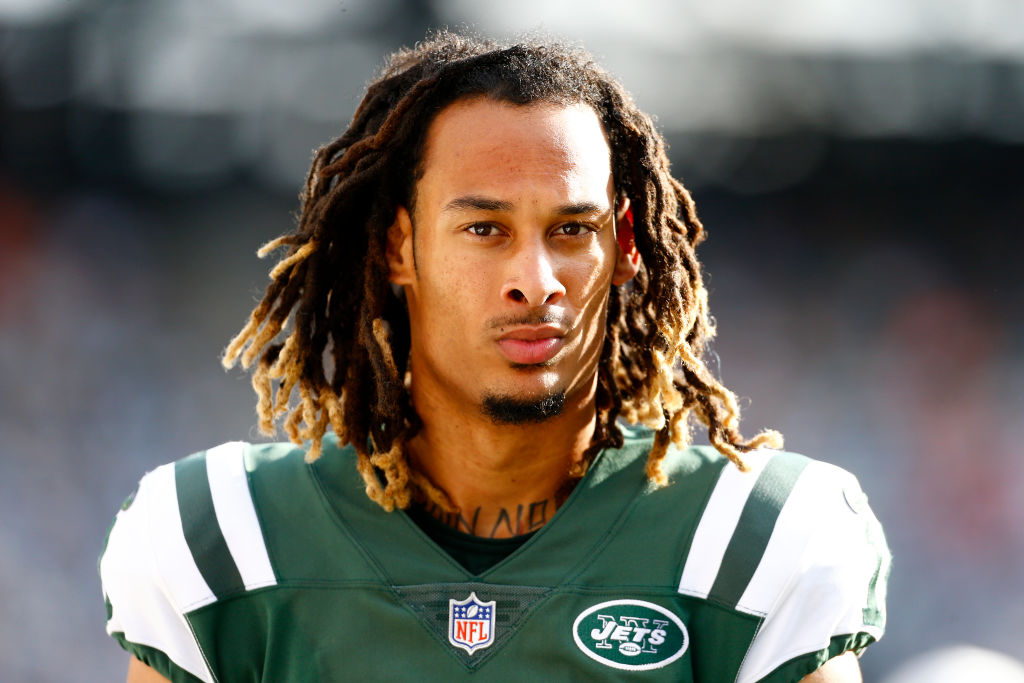 Anderson was not a golden child coming out of college in the NFL. Despite an admirable career at a big school, Anderson watched as every name in the 2016 NFL Draft was called and was left waiting after the last pick was called.
He later got an invitation from the New York Jets, and his NFL career quickly took off. Anderson was a bench player for half of his rookie season, but once he showed what he could do, he was given a role as a starter. 
When his second year started, Anderson was given a more significant role within the Jets offense, garnering 63 receptions for 941 yards and seven touchdowns.
While he wasn't a star receiver in the making, his speed and ability to get down the field made potential concerns about his conduct slide to the wayside. By the third year, however, his role diminished. 
Anderson spent about half his third year coming off the bench. While he still played in every game but two, he was not a focal point like he was the previous year. To his credit, however, Anderson put up numbers, catching the ball 50 times and getting six touchdowns throughout the year as a bench option. By year four, he was back in the starting lineup, although his overall numbers didn't change much. 
Robby Anderson's new home 
After four years in New York, Anderson found a new home this offseason. The Panthers, who are looking at a rebuild after letting go of Cam Newton in the offseason, have a connection to Anderson that might explain the interest. New head coach Matt Rhule was Anderson's coach at Temple, and the two sparked up a friendship that lasts to this day. 
Anderson's speed and agility on the field are marvelous at best, but his struggles with consistency have made him a wildcard on the field.
However, the 26-year-old will be expected to provide the Panthers what they need, or he could find himself back on the bench. On top of this, his arrests in the early years of his career could prove to be a red flag. 
Under arrest 
According to NFL.com, Robby Anderson was arrested in 2017 after pushing a police officer. Despite this, he was not given any form of punishment from the NFL. The following year, he was arrested for reckless driving, evading police, and threatening a public servant after failing to yield during a traffic stop. While the resulting case could have resulted in felonies, the Jets chose not to punish him.
Now with a new home, Anderson is showing just how valuable talent can be when hit with adversity. A player who is not worth the hassle would have been let go after the first arrest. Anderson, on the other hand, has not been punished for his reckless past. He just signed a deal worth $20 million with his new team. 
Anderson's story shows that we are not all defined by past mistakes. He has stayed out of negative headlines after his second arrest, and the fact that the Panthers are willing to give him another chance shows his value. If Anderson doesn't soon use his speed and talent to get better, however, the concerns may once again pile up. 
-All stats courtesy of Pro Football Reference