Robert Parish Played With Larry Bird and Michael Jordan, and Neither Was the 'Baddest M-Fer Ever' on the Court
Robert Parish said he was only in awe of one NBA player during his 21 years in the league.
Robert Parish played with some of the biggest NBA stars ever. The former Boston Celtics center and Naismith Memorial Basketball Hall of Famer spent 12 years playing with the legendary Larry Bird. He also spent one season with the Chicago Bulls as a teammate of Michael Jordan.
During an interview this week, Parish said neither Bird nor Jordan was the best player he played with or against. There was only one player in Parish's 21-year career who had him in awe.
Robert Parish played in more NBA games than anyone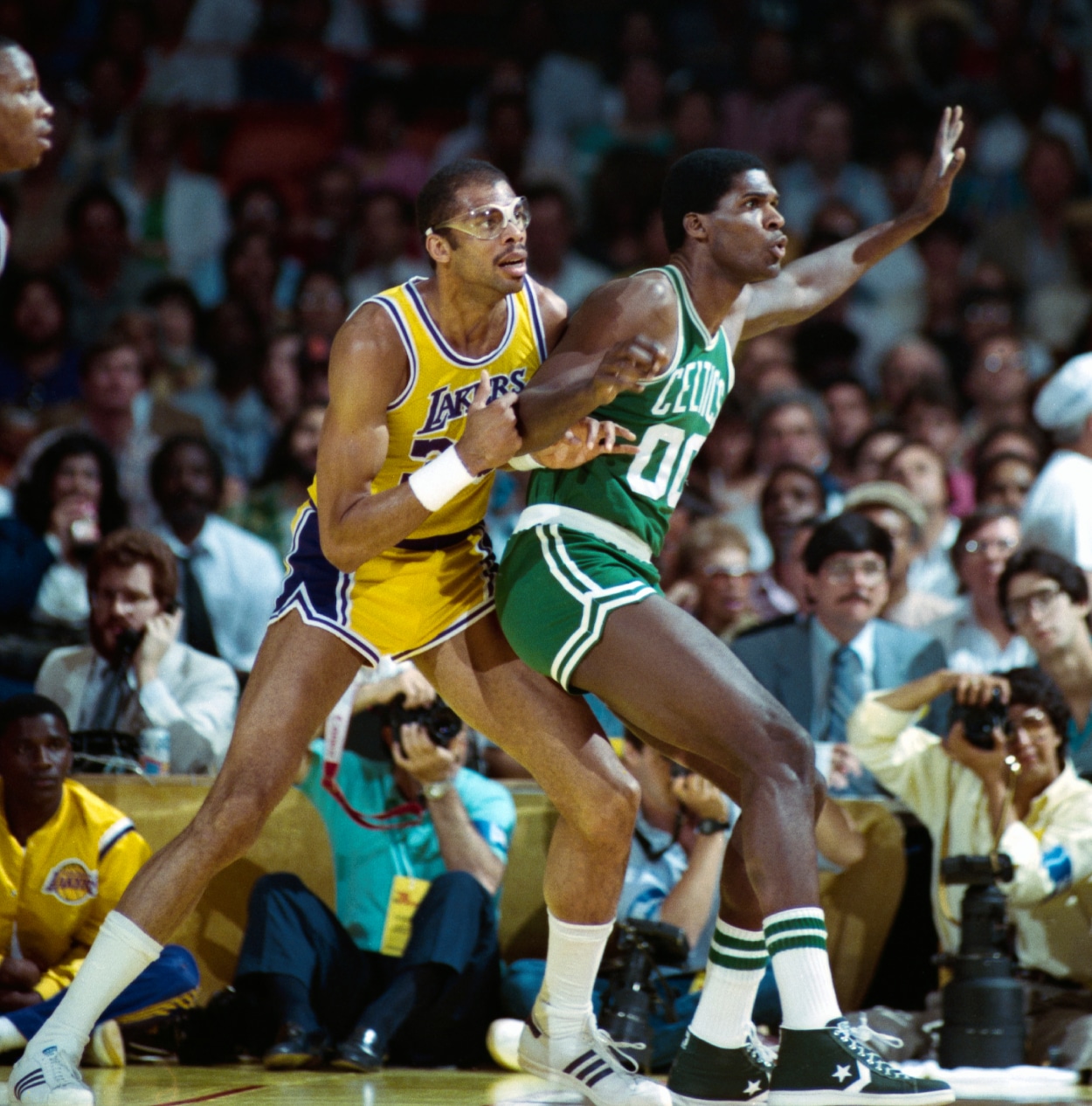 No NBA player has played more games than Parish. Not too shabby for a guy who played his college ball at little-known Centenary College. Parish began his professional career as a 23-year-old rookie and ended as a 43-year-old, record-setting veteran.
After playing four seasons with the Golden State Warriors, who selected him eighth overall in the 1976 NBA Draft, Red Auerbach and the Celtics pulled off a monster deal involving Parish. Boston owned the top pick in 1980 and sent it, along with the No. 13 selection, to Golden State for Parish and the No. 3 pick. With that third pick, the Celtics selected Kevin McHale.
That trade changed the landscape of the Celtics. Parish and McHale teamed with Bird, eventually forming what many believe is the greatest frontcourt in NBA history.
In their first year together in Boston, the Celtics won the first of their three NBA titles in the 1980s. They knocked off the Houston Rockets in the 1981 NBA Finals. Three years later, they topped the Los Angeles Lakers for their second title. The Celtics reached the championship round four straight years, beginning in 1984. They also claimed the 1986 championship by defeating the Rockets again.
Parish played a major role as the starting center. He finished his career with 23,334 points in an NBA-record 1,611 games. Parish was a nine-time NBA All-Star and a four-time champion, winning his fourth with Jordan and the Bulls. He was inducted into the Hall of Fame in 2003.
Parish said neither Bird nor Jordan was the best he ever played with or against
During a Wednesday interview with Steiny & Guru on 95.7 The Game in San Francisco, Parish reflected on his time in the NBA. He touched on a variety of subjects, including playing with Bird and Jordan.
Parish was asked if he was in awe of Jordan, Bird, or any other teammate.
"The only player I was ever in awe of was Kareem," Parish said Wednesday of the Lakers legendary center Kareem Abdul-Jabbar. "I was in awe of Kareem. Oh, my goodness. Michael was a hell of a player during his era, but when you talk about the greatest ever, you've got to include Kareem.
"You talk about Michael as unstoppable? Kareem was the closest thing to unstoppable that I've ever seen or played against. Kareem's left leg should be in the Hall of Fame because of the elevation he was able to get on his hook shot and the accuracy with which he shot it.
"He got a good look every time. Not to mention, he had range on it. He could go 15, 17 feet and shoot it accurately. Kareem, to me, was the baddest M-Fer ever to walk on the court in my opinion.
"You had to hope he was off. If he was on, it was going to be a long evening."
Like Sportscasting on Facebook. Follow us on Twitter @sportscasting19 and subscribe to our YouTube channel.