Robert Whittaker Just Issued a Hilarious Warning to the UFC's Middleweight Division
The UFC's 185-pound middleweight division is one of the most competitive divisions, and it truly has two champs. The undisputed middleweight champ is Israel Adesanya, and he is the true champ all things considered. That said, the other champ must be Robert Whittaker. While he did lose to Adesanya, he's recently issued a hilarious warning to his peers.
Robert Whittaker's hilarious warning
Whittaker posted a chilling message on his Instagram a few days ago, and it simply said, "Land sea air. I'm already ready for war." While that caption may sound like he's ready to fight anyone and everyone in the UFC, the image he posted gave the opposite impression. The picture he chose for that caption was of him riding an inflatable unicorn while playing in the pool with his family.
Most UFC fans got the joke, and on Reddit, his fans left sarcastic comments in response. One fan wrote, "And I thought Rob was a nice guy." Another fan jokingly blamed the fans for causing him to "lash out" like this, and they said, "I blame us fans. All our constant negativity seems to have made Rob finally snap. Prayers for his next opponent." 
Robert Whittaker's next opponent may actually need prayers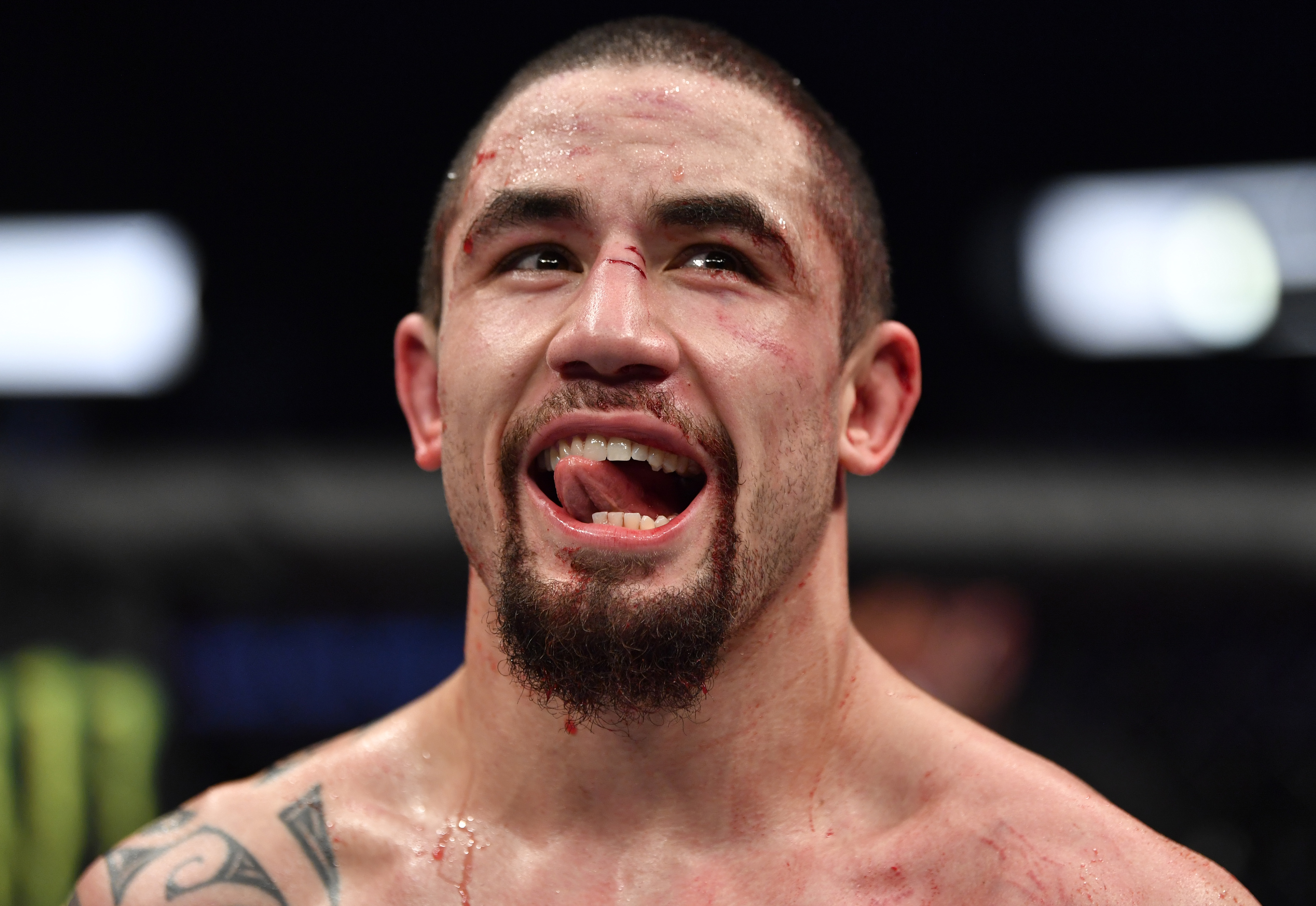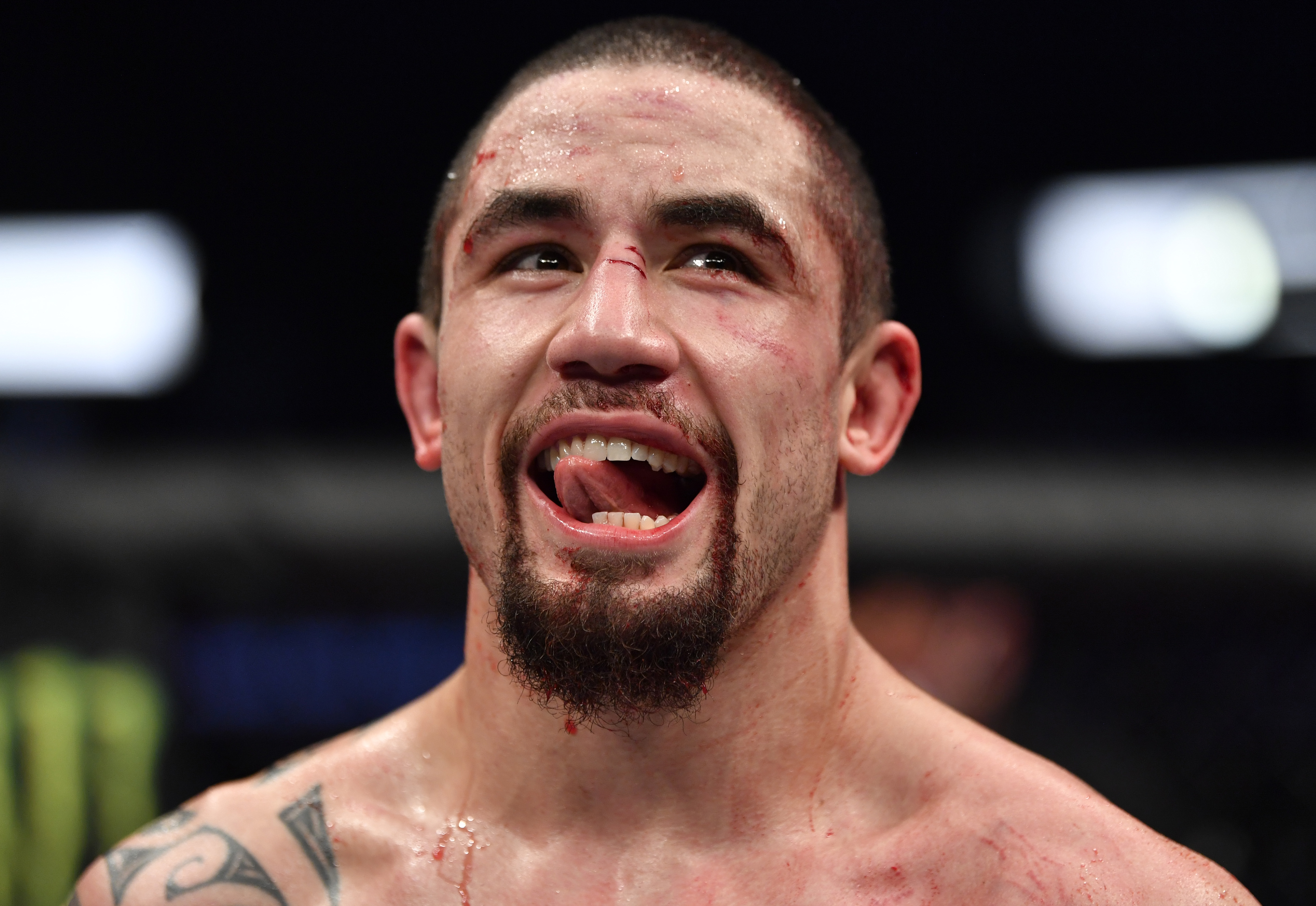 While UFC fans were largely joking along with Whittaker, others were only sort of joking. That's because, while Whittaker has a penchant for being a wholesome guy who's just too nice to be fighting in the UFC, he definitely lives up to his nickname of "The Reaper" whenever he's in the octagon. 
To be clear, Whittaker isn't a mystical fighter who has never tasted defeat in his life. In fact, after suffering two losses while fighting in the welterweight division, he decided to move up in weight and he did surprisingly well. After knocking out two high-ranked fighters in a row, the UFC gave him a title shot against Yoel Romero.
Romero was, for all intents and purposes, the boogeyman of the middleweight division. He had scary knockout power and he was the favorite to be the next champ. However, Whittaker overcame adversity and managed to beat Romero not once, but twice. These wins gave him the belt, but unfortunately, his reign didn't last long. 
He was easily dominated by Adesanya in late 2019, and some fans thought that he would never be the same. Those fans were wrong, and not only did he defeat his next two opponents, but he's already booked to fight again. He's set to face off against Paulo Costa in April, and if he wins, then he will almost definitely get a shot at reclaiming his belt.
Why Robert Whittaker is just a wholesome person
While his 22-5 record is very impressive, that's not what most UFC fans love about him. Compared to personalities like Conor McGregor or Khabib Nurmagomedov, Whittaker just seems like an all-around good guy without a hint of a darker side. Plus, based on what he talks about on social media and in interviews, Whittaker also seems like a regular guy that many UFC fans can relate to. 
Whittaker plays a lot of video games, and not only that, but he recently opened up about his experiences with depression. And like many other people, Whittaker loves spending time with his family, and he and his wife, Sofia, recently welcomed a fourth child, Jace, to their home. 
And of course, like that Instagram photo showed, he's not afraid to be silly sometimes. Due to these things, Whittaker is very likely the nicest guy in the middleweight division. Even without a belt around him, his fans will likely stick by his side since he's just that good of a person.