Rockies Legend Todd Helton Quietly Earned Over $160 Million in the Majors
Even when the Colorado Rockies were among the league's worst teams, watching Todd Helton hit was well worth it.
A former college quarterback who started over Peyton Manning at Tennessee, Helton enjoyed an All-Star career. He could soon follow Larry Walker as Colorado Rockies players inducted into the Baseball Hall of Fame in a few years.
If the Rockies had been more competitive during Helton's prime, his final numbers — both statistically and how much money he pocketed — may not have gone under the radar like they did.
Todd Helton is a Rockies legend
RELATED: Mike Hampton's $121 Million Pitching Contract Was All for His Kids
Save Nolan Arenado, Todd Helton is the best player in Colorado Rockies history.
Granted, the Rockies have only been around since 1993. But not even Arenado, who is arguably baseball's best active third baseman and himself is on a Hall of Fame-pace, has reached Helton's numbers yet.
The eighth overall pick in 1995, Helton hit .316 with 369 home runs, 1,406 RBIs, and scored 1,401 runs in 17 MLB seasons. Helton made the All-Star Game every year from 2000-04 and earned three top-10 MVP finishes in that span.
Although Helton certainly benefited from hitting in Colorado's altitude, he also played Gold Glove-defense and averaged 96 walks to 85 strikeouts over a 162 game stretch.
Unfortunately for Helton, he played in Colorado when the Rockies were a perennial doormat in the NL West Division. He hit .211 with four RBIs and 11 strikeouts in 15 career playoff games, 11 of which came in 2007.
Helton could be Cooperstown-bound in a few years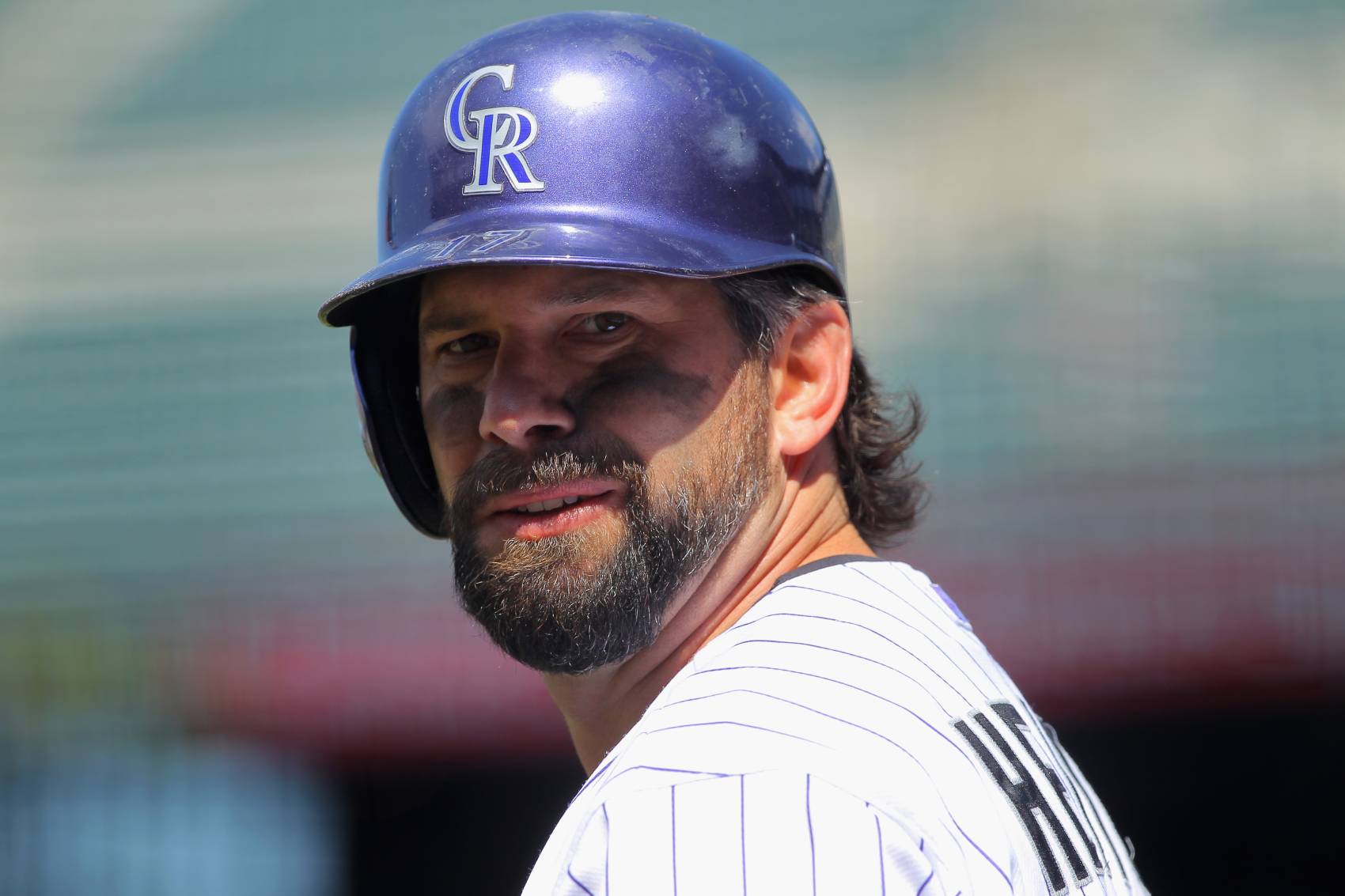 RELATED: MLB: Should Todd Helton be in the Hall of Fame?
Todd Helton was worth 61.8 Wins above Replacement, using Baseball-Reference's model.
Both the analytics and traditional stats say Helton was an above-average first baseman for most of his career. From 1998-2009, the only year Helton was worth less than 2.3 WAR was 2008, a season he played in only 83 games.
Helton received 29.2% of Hall of Fame votes in 2020. For comparison, he earned 16.5% of votes in 2019.
A player must receive at least 75% of votes. Walker was the first player inducted into the Hall of Fame who spent considerable time with the Rockies.
Given the weak 2021 first-year players and the logjam near the top of the ballot, Helton is in line for a considerable increase. He doesn't have the ties to performance-enhancing drugs that Barry Bonds and Roger Clemens have.
Former Red Sox playoff hero Curt Schilling was 20 votes why of the 75% threshold. Because some voters are still iffy on Schilling and his off-field baggage, perhaps the two will enter Cooperstown together.
Todd Helton quietly made a ton of money in the majors
RELATED: The Complete List of MLB Players Opting Out of the 2020 Season
Playing 17 years in Major League Baseball means one is likely to end their career with a nice net worth.
Playing 17 years and spending most of that time as the team's best player only helped Todd Helton's bank account. Helton retired having made over $161 million in Colorado, according to Baseball-Reference.
Helton signed a nine-year, $141.5 million contract with the Rockies in 2001. It was the fourth-largest contract in sports history at the time.
Todd Helton never won a World Series in Colorado. But at the rate he's going, he'll still enter the Hall of Fame anyway.