Roger Clemens Credits Jack Nicklaus and a Stranger's Question For Helping Him Fully Channel His Intimidating Nature
Baseball legend Roger Clemens has to wonder what would have happened if Jack Nicklaus had come into his life sooner.
Even without The Golden Bear, Clemens won seven Cy Young Awards and became one of the greatest pitchers in baseball history. However, the two-time World Series champion recently explained how advice from Nicklaus, the legendary golfer, helped him build on his most recognizable trait: intimidation.
Roger Clemens shared a conversation he had with Jack Nicklaus about intimidation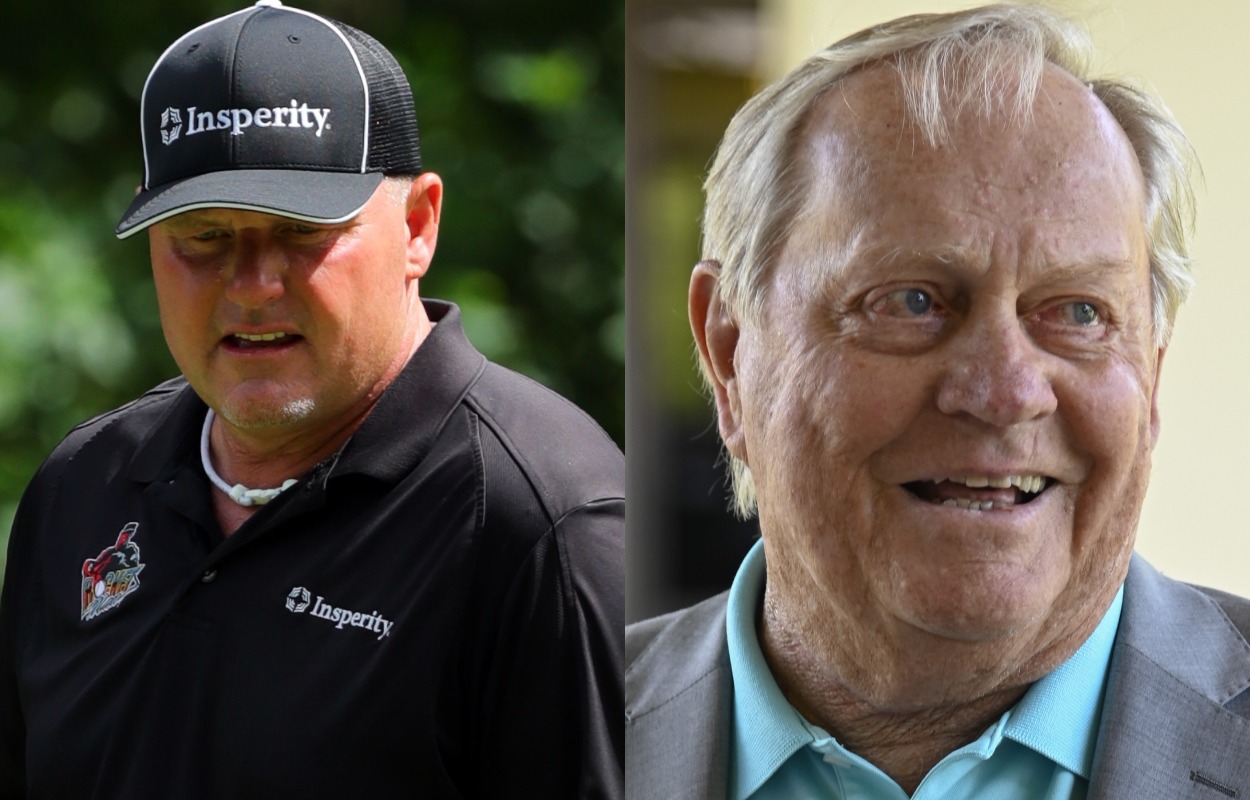 Whether he was a 22-year-old fireballer for the Boston Red Sox or a 45-year-old veteran on the New York Yankees, Clemens excelled at the art of intimidation. With a ​​fastball in the high 90s and an imposing frame of 6 feet 4 inches and over 200 pounds, Clemens made opposing hitters quake in their boots. 
During a recent interview on WFAN's Talking Golf, Clemens recalled speaking at an event with Nicklaus. An audience member asked the two about being masters of intimidation, and Clemens shared what the legendary golfer told him and the crowd.
"I found it interesting that Jack said that when he got on the scene, he was kind of like the villain because he was beating up on Arnold Palmer, who, you know, everybody from Arnie's Army loved. But Jack leaned over to me, and he said, 'Being intimidating, Rocket, is because you win. You can throw very, very hard and not win, not be very intimidating.'"

Roger Clemens
And win, Clemens did. He retired after the 2007 season with 354 career victories, the ninth-most in league history, and two World Series rings.
Clemens has spent plenty of time golfing since his baseball career ended
Although Clemens is understandably known for his legendary baseball career, he's spent plenty of time on the links, too. During his playing career, Clemens participated in charity tournaments, including the Bob Hope Chrysler Classic.
The 11-time All-Star has golfed multiple times per week in retirement. He and Nicklaus hit the course together in 2019 for the Creighton Farms Invitational in Virginia. The event raised more than $1 million for the Nicklaus Children's Health Care Foundation
Clemens and his wife, Debbie, even helped build The Renaissance Club, a golf course in Scotland. The Scottish Open, one of the European Tour's premier events, moved there in 2019. Australia's Min Woo Lee won the 2021 event over Belgium's Thomas Detry and England's Matthew Fitzpatrick.
"We're just so happy that the people are enjoying it," Clemens said. "We're getting great reviews from the players that come over and play in the Scottish Open a week before the [Open Championship]."
Clemens is facing his final year on the Hall of Fame ballot
Nicklaus entered the World Golf Hall of Fame in 1974, over a decade before he won his sixth and final Masters. Clemens, on the other hand, is still waiting to enter the National Baseball Hall of Fame.
Despite his legendary statistics, Clemens has remained on the ballot for nine years because of his ties to performance-enhancing drugs. Other voters, including ESPN's Christina Kahrl, have publicly said they will not include Clemens on their ballot because of an alleged decade-long relationship he had with country singer Mindy McCready that began when she was 15, and he was in his late 20s.
Clemens appeared on 61.6% of ballots cast in 2021. He needs 75% to enter the Hall of Fame and is entering his final year of eligibility. Barry Bonds, another former All-Star with ties to performance-enhancing drugs, appeared on 61.8% of ballots this past cycle.
If the voters do not elect Clemens or Bonds in 2022, it would fall upon a special committee to elect them at a later point.
Like Sportscasting on Facebook. Follow us on Twitter @sportscasting19.