Roger Goodell Won't Hear Ezekiel Elliott Appeal
Instead of personally hearing Ezekiel Elliott's appeal of his six-game suspension, NFL Commissioner Roger Goodell has decided to appoint former NFL executive Harold Henderson for the job the NFL announced Wednesday. Goodell made the initial decision to suspend Elliott after the NFL investigated allegations against Elliott of domestic violence. Elliott's appeal hearing has been scheduled for Aug. 29. The Cowboys play their final preseason game on Aug. 31.
Henderson, a veteran arbitrator, heard former Cowboys defensive end Greg Hardy's appeal in 2015 and reduced Hardy's suspension from 10 games to four. He also heard Adrian Peterson's appeal, which he denied, and therefore Peterson was suspended for an entire season.
Elliott's suspension stems from allegations of domestic abuse by Elliott's former girlfriend, Tiffany Thompson, made last July. Local authorities had declined to charge Elliott with a crime due in part to witnesses' statements contradicting Thompson's account of the events, as reported by SB Nation. Since the NFL does not rely on the legal system's burden of proof policy, the league can choose to suspend athletes for their behavior without an arrest or conviction.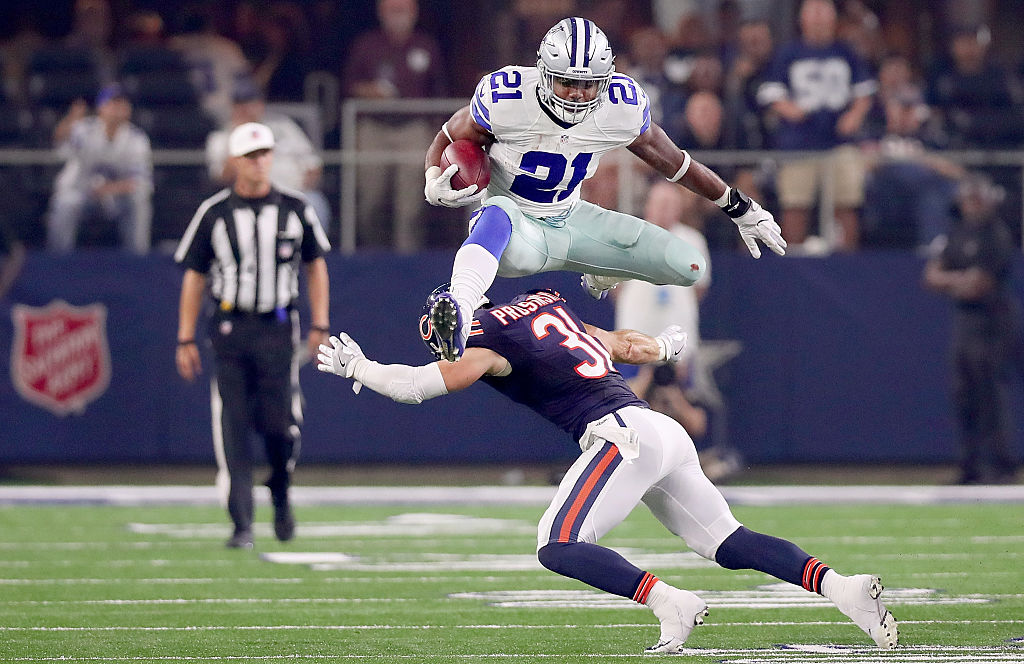 Henderson is the league's former executive vice president of labor relations. The NFL announced Friday that it had suspended Elliott for six games without pay under the league's personal conduct policy. On Tuesday, the NFL Players Association announced it would file an appeal on Elliott's behalf.
"We will represent Ezekiel, as we do all players, to ensure that the NFL is held to its obligation of adhering to principles of industrial due process under the collective bargaining agreement," the NFLPA said in a written statement, as reported by the Washington Post.
Elliott was the league's leading rusher last season as a rookie. He had been drafted by the Cowboys fourth overall in the 2016 NFL draft. He played college football at Ohio State, where he earned second-team All-America honors in 2015.