Roger Staubach Mastered the Art of Late Starts Before Becoming a Dallas Cowboys Legend
The bell rang at the same time for Dallas Cowboys legend Roger Staubach as it did everyone else. It just took him some time for him to take a seat.
Football fans now know Staubach as a two-time Super Bowl champion who eventually entered the Pro Football Hall of Fame. However, all of his accomplishments make it easy to forget that he didn't play his first NFL snap until he was 27 years old.
Roger Staubach primarily played baseball before he switched sports in college
Long before he took the podium in Canton, Ohio, Staubach grew up roughly 230 miles west in Silverton, a suburb near Cincinnati. As teenagers did during the 1950s, the future Pro Bowl quarterback played plenty of baseball. Although he started at quarterback in high school, his offense ran a run-heavy T formation system.
In a 2016 interview with American Warrior Radio, Staubach explained he kept playing baseball through college. After a year at the New Mexico Military Institute, he entered the U.S. Naval Academy and played quarterback there.
At first, he was reluctant to focus on playing quarterback. However, the eventual Super Bowl champion recalled a conversation he had with one of his coaches regarding the change. The coach, Staubach explained, told him, "the other guys listen to you, and I know you got a good arm because I've watched you play baseball."
Navy's football staff made the right decision convincing Staubach to devote his athletic efforts to the gridiron. He became one of the nation's top quarterbacks and won the Heisman Trophy in 1963, his junior — or as they called it, second class — season.
Staubach got another late start in the NFL because of his time in the armed forces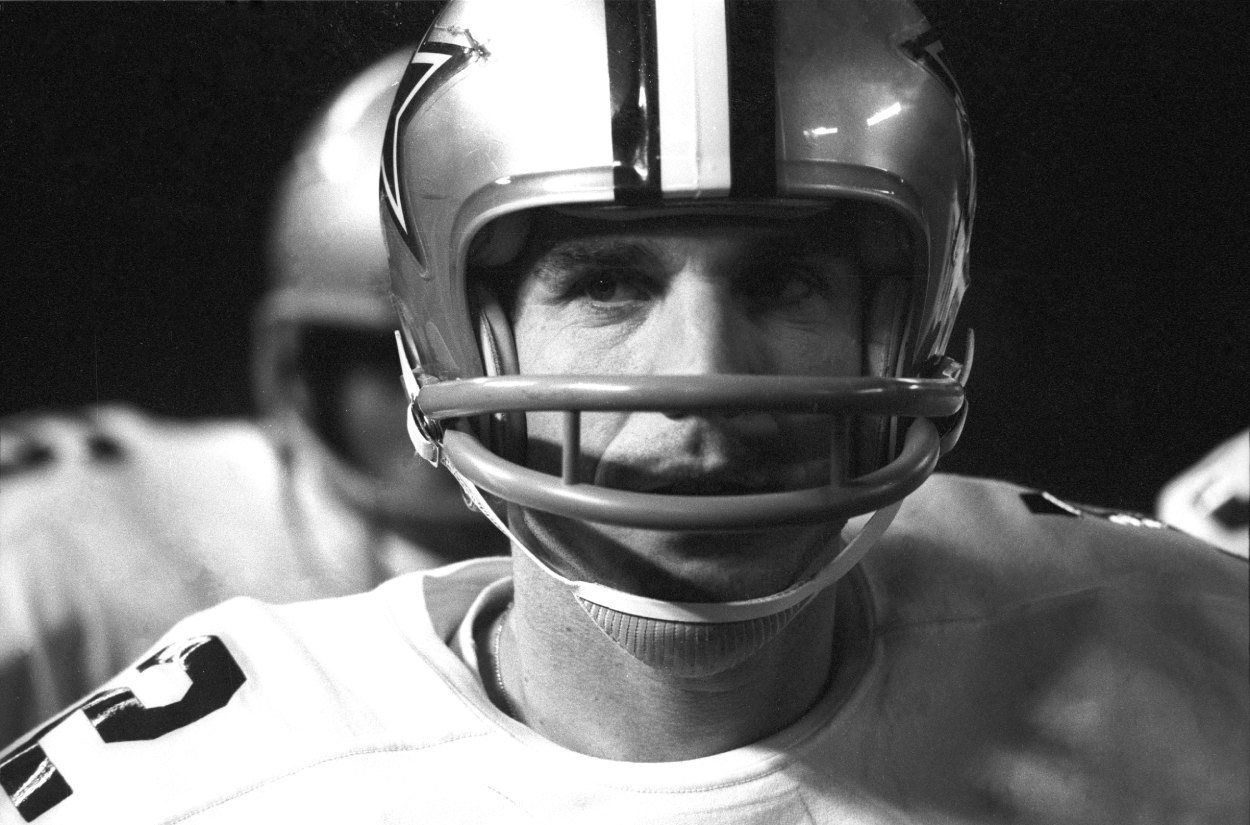 Had Staubach attended most other universities, he would have been eligible to play in the NFL as early as 1965. The Dallas Cowboys used a 10th-round pick on the All-American quarterback in the 1964 NFL Draft, which occurred in December 1963.
All of that may sound confusing, so here's the short version. The Cowboys used what was called a "future choice" to select Staubach, who still had a year of college to finish. Both the Cowboys and the Kansas City Chiefs, who selected him in the AFL Draft, had the opportunity to choose him because he was four years out of high school by that point.
Staubach didn't play in the NFL during the 1965 season when he would have been eligible. He didn't suit up in 1966 either. It wasn't until 1969, months after he turned 27, that he finally donned a Cowboys helmet.
Staubach volunteered for a one-year tour of duty in South Vietnam during the war and served as a Supply Corps officer. After returning to the United States in 1967, he remained in the United States and quarterbacked a team called the Goshawks. Before throwing touchdowns to Drew Pearson, he connected on passes with other U.S. Navy officers.
By 1969, Staubach had thrown his last touchdown in the Navy. He joined the Cowboys for training camp that year and took over as the starter midway through the 1971 season. From there, he remained in charge of the Cowboys' offense until he retired in March 1980.
Cameron Kinley is the perfect example of how things have changed since Staubach's time
The eligibility rules pertaining to players in the armed forces have certainly changed since Staubach played on the Goshawks. Look no further than Tampa Bay Buccaneers rookie Cameron Kinley.
Kinley, like Staubach, played college football at the Naval Academy. Originally, the Navy refused to let Kinley attend training camp and instead told him he needed to serve as an ensign.
U.S. Secretary of Defense Lloyd Austin announced in July 2021 that Kinley would be enlisted in the Inactive Ready Reserve "for the duration of his football career." Had the Navy remained firm, Kinley would have needed to follow through on a five-year service commitment.
The days of student-athletes in the armed services needing to spend a few years taking care of their duties there before joining the NFL are quickly approaching an end. One can only wonder what would have happened if Staubach could have done the same and joined the Cowboys in 1965 — or if he signed with the Chiefs instead and faced Joe Namath in the AFL.
[Correction: An earlier version of this article misidentified a picture of Craig Morton as Roger Staubach.]
Like Sportscasting on Facebook. Follow us on Twitter @sportscasting19.