Rookie Austin Cindric Feels 'Like First Day of School' During NASCAR's Next Gen Car Tests at Daytona
NASCAR Cup Series driver Austin Cindric referred to Day 1 of the recent two-day Next Gen car test as the first school day.
The rookie knew what to do, but everything appeared new, different.
Denny Hamlin wanted to see if his Next Gen car could handle the pressure. Starting in the back of a 10-car draft, the veteran started working his way through the field.
For a moment, during the Cup Series' test session on Jan. 10, it appeared real racing returned to Daytona International Speedway during the 10-lap drafting segment.
 Austin Cindric: 'It was pretty hard racing for a test session' 
Cindric, the 2021 Xfinity Series runner-up who steps into the Team Penske ride vacated by 2012 premier series champion Brad Keselowski, wanted to run in a pack again.
"It was fun …," Cindric told motorsport.com. "We were able to make runs and race for the lead. It was funny – it was pretty hard racing for a test session."
With only one Next Gen car analysis remaining before the highly anticipated Clash at the Coliseum on Feb. 6, NASCAR's new technology remains a mystery to most drivers.
"It's obviously kind of the first day of school for everybody out here," said Cindric, one of the preseason favorites to capture the 2022 rookie-of-the-year honor. "With these cars and the way they draft, I was pretty happy with the way the pack formed up."
Cindric facing a series of rookie challenges entering 2022 NASCAR season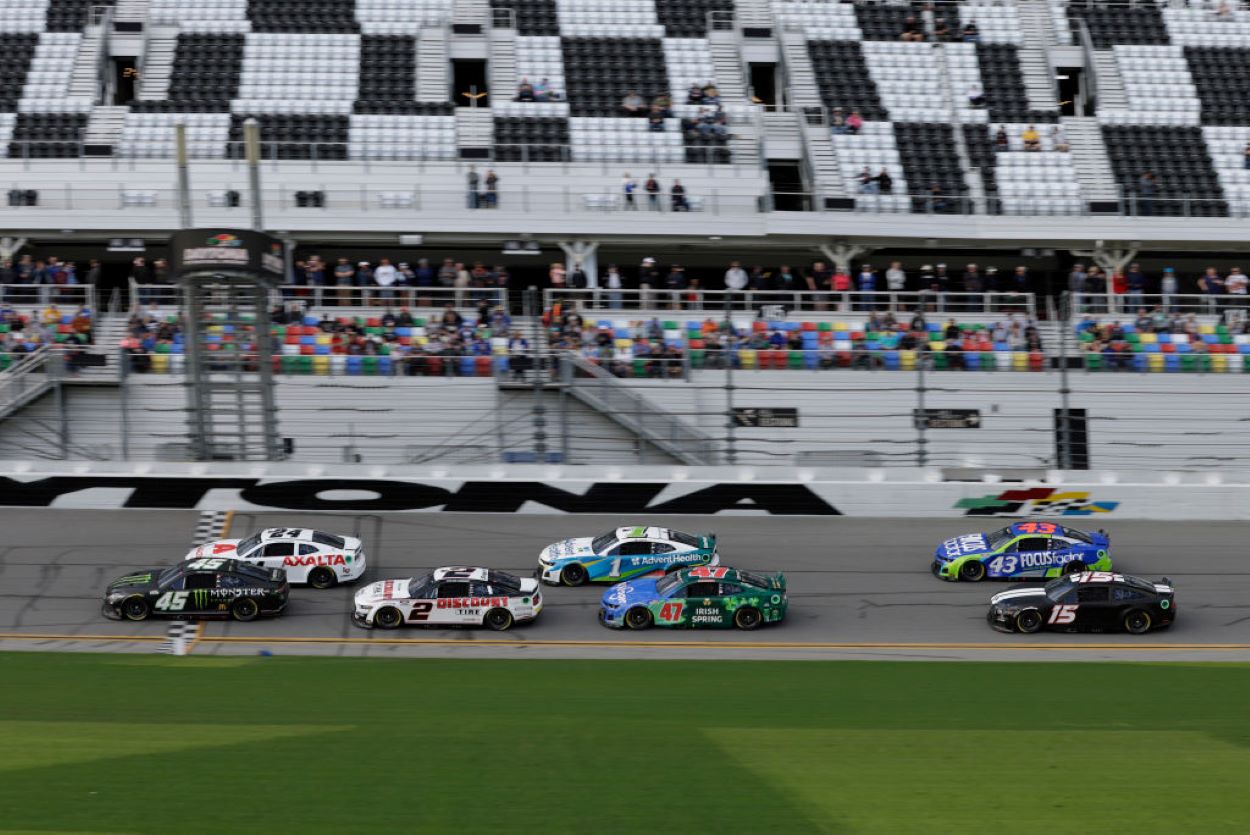 Cindric was gunning for back-to-back NASCAR Xfinity drivers' championships last season, but he lost a photo-finish to Daniel Hemric during the championship race at Phoenix Raceway.
Cindric enters his first full-time Cup ride with something to prove.
New series, cars, and challenges.
But sometimes, the old ways can mesh with the new.
Joey Logano, who engaged in "intense" racing with Hamlin and Ricky Stenhouse Jr., said he learned from the Jan. 11 drafting session that many of the drivers' tactics with the previous model, the Gen-6, can be applied to the Next Gen cars.
"What worked in the past will work again now, but runs have changed now and where the air is going – some of those things have changed," he said.
Joey Logano admits Team Penske doesn't have the car 'handling the way we want yet' 
Logano questioned why the drivers' attitudes turned so aggressive.  
"I don't (get) why we do that," he said.  
After a moment, the answer became clear. 
"They're race cars, and we're on a race track, it turns into a race, and we race each other," he said like he was counting off 1-2-3-4.   
The 2018 NASCAR premier series champion, Logano, who likely will mentor his new teammate, Cindric, admitted Team Penske still has work to do on its machines.  
"We don't have the car quite handling the way we want yet; it's pretty new still to us," Logano said. 
The final Next Gen car test is slated for Jan. 25-26 at Phoenix.
Like Sportscasting on Facebook. Follow us on Twitter @sportscasting19.