Rookie Report: Examining the Top 7 NBA Draft Picks So Far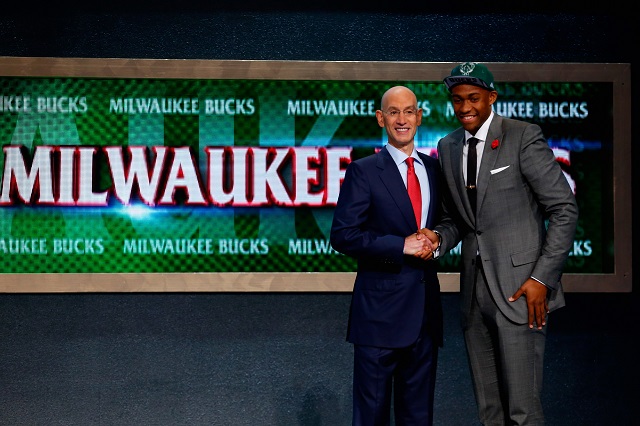 Earlier this year, the 2014 NBA Draft was being spoken of in seriously lofty tones — it was compared to 2003, 1984, 1996, and other drafts that produced above average numbers of amazing basketball talent. While there's no doubt that there was some serious potential to be had, with as many as six or seven players being earmarked (with varying degrees of legitimacy) as franchise cornerstones, the early returns have been relatively lackluster. You could say that this was inevitable, since the hype didn't spend a lot of nuance on the fact that rookies are still rookies and are still new to NBA basketball. But while none of the teams who picked in the top of the draft back in June are really dealing with buyer's remorse, few of them have received a player that looks like an Anthony Davis or a Tim Duncan.
We decided to take an early season look at the seven rookies who were drafted at the head of the last draft, and to see where they were, how they were doing. Some of these are really depressing, while others are exciting, and full of hope. All game data is taken from Basketball Reference.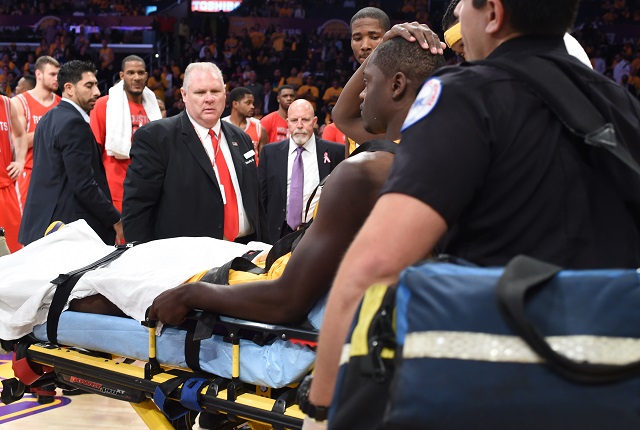 7. Julius Randle, Los Angeles Lakers
Randle, one of the most exciting power forwards in the NCAA during his one season with the Kentucky Wildcats (where he averaged 15 points and 10 rebounds), is one of the saddest stories of the 2014 NBA Draft, as he broke his right leg during the Lakers opening game this season, going down in the fourth quarter after scoring a pair of points in 14 minutes. Randle is not expected to return for the duration of the year, which is not the kind of thing anyone likes to hear regarding promising rookies, particularly not after the team's first game.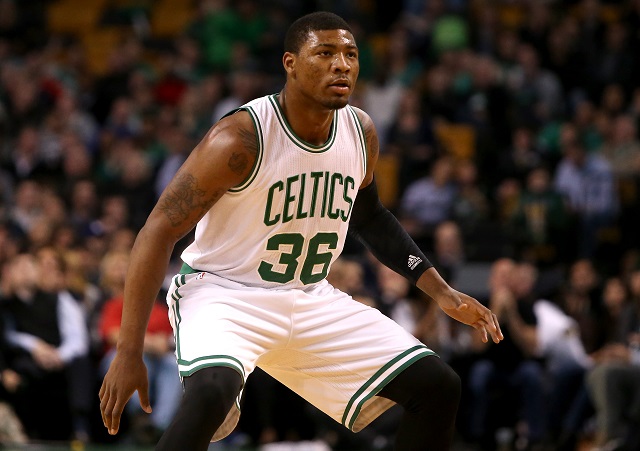 6. Marcus Smart, Boston Celtics
Formerly the consensus first pick in the 2013 NBA Draft, Smart decided to return to the NCAA for another year, watched his draft stock take a bit of a hit, and then wound up on the rebuilding Boston Celtics. So far, Smart's been the kind of player most people expected — a tenacious defender without much of an outside shot — but he's already shown a bit of a penchant for rogue injuries, as he's already missed 10 games with a sprained ankle and left another with a strained Achilles' tendon.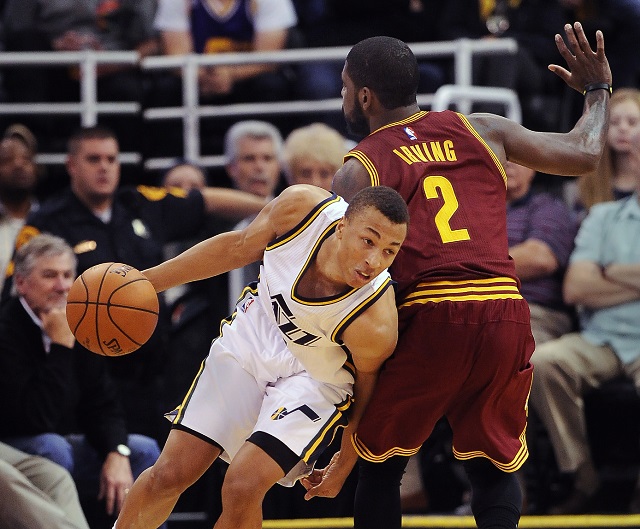 5. Dante Exum, Utah Jazz
While Exum has been healthier than his contemporaries (knock on wood), he hasn't exactly lit the world on fire with his effectiveness. Splitting time with Trey Burke at the point guard spot, the Australian import is playing for under 18 minutes per game, and only averaging just under five points, two assists, and one-and-a-half rebounds per game. The Jazz aren't playing particularly well this season anyway, but Exum was in the discussion to go number one overall, and so far he hasn't shown much to live up to that sort of scouting enthusiasm.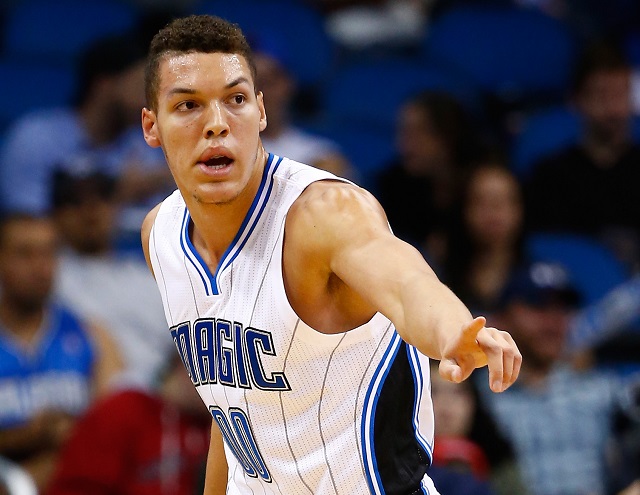 4. Aaron Gordon, Orlando Magic
Score another one for the injury table when it comes to rookie power forwards, as Orlando's Aaron Gordon only managed to play in 11 games before having foot surgery back in November, going under the knife to "repair a fractured fifth metatarsal in his left foot," which has him sidelined indefinitely. Gordon wasn't exactly setting the world on fire when he was playing, as he averaged just five points and three boards in the NBA games he managed to play.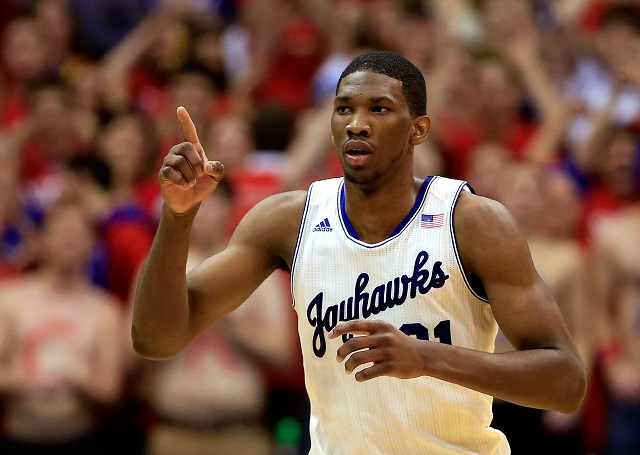 3. Joel Embiid, Philadelphia 76ers
You could call this the trick question portion of the rookie exam, since Embiid was never going to suit up for the Philadelphia 76ers this season, which suits the tanking Sixers just fine. Luckily for us, this has allowed Embiid to work on his Twitter game, and his Twitter is hilarious. Seriously, go poke around a while. It's worth your time.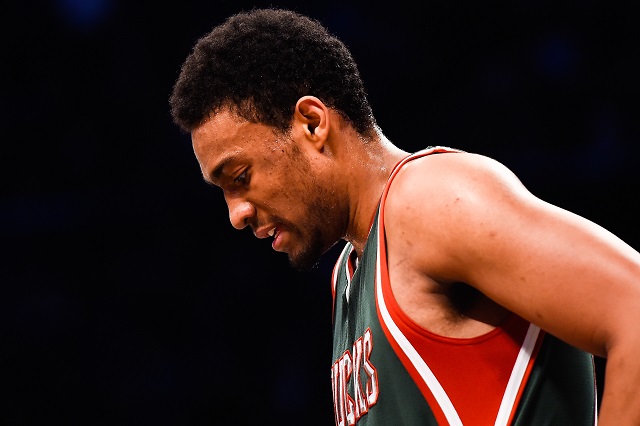 2. Jabari Parker, Milwaukee Bucks
At one point this year, Jabari Parker was looking like he might run away with the Rookie of the Year nod — pairing with fellow wing Giannis Antetokounmpo to give the Milwaukee Bucks a solid building ground for the future. And then he tore his ACL, suffering a season-ending injury and reminding all of us that it's always better when athletes are playing, rather than sitting on the sidelines.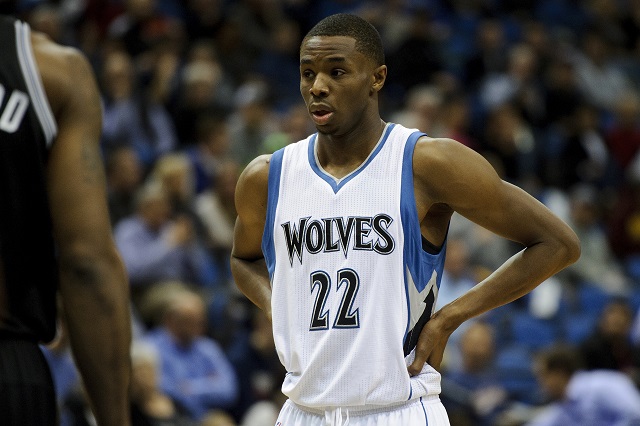 1. Andrew Wiggins, Minnesota Timberwolves
Ok, technically speaking Wiggins was drafted by the Cleveland Cavaliers, but he was quickly included in a trade with the Timberwolves for Kevin Love, and for all intents and purposes was never a member of the Cleveland team in the basketball sense. It's the same way that Kobe was never a member of the Charlotte Hornets, even though he was drafted by them.
That said, Wiggins has played well, for the most part, and has shown real flashes of greatness intermixed with some forgettable performances (that was, incidentally, the scouting report on his play coming out of college). His ceiling remains as high as ever, and with his contemporaries being pulled down by injuries and ineffective play, Wiggins looks like a clear shot to take Rookie of the Year honors — although it could also go to Nerlens Noel, who missed all of last season.