Rookie Stars Highlight a Tumultuous NFL Preseason
The National Football League is the ultimate "what have you done for me lately?" business. Every year, we see coaches get fired after only one or two seasons on the job, we see big-name veteran players lose their battles against Father Time, and we see rookies come in and emerge as stars in their first NFL seasons. The 2017 season should be no different.
With the bulk of what's been a tumultuous preseason now in the books, here is a look at 10 NFL rookies who look poised to take the league by storm in 2017.
DeShone Kizer, QB, Cleveland Browns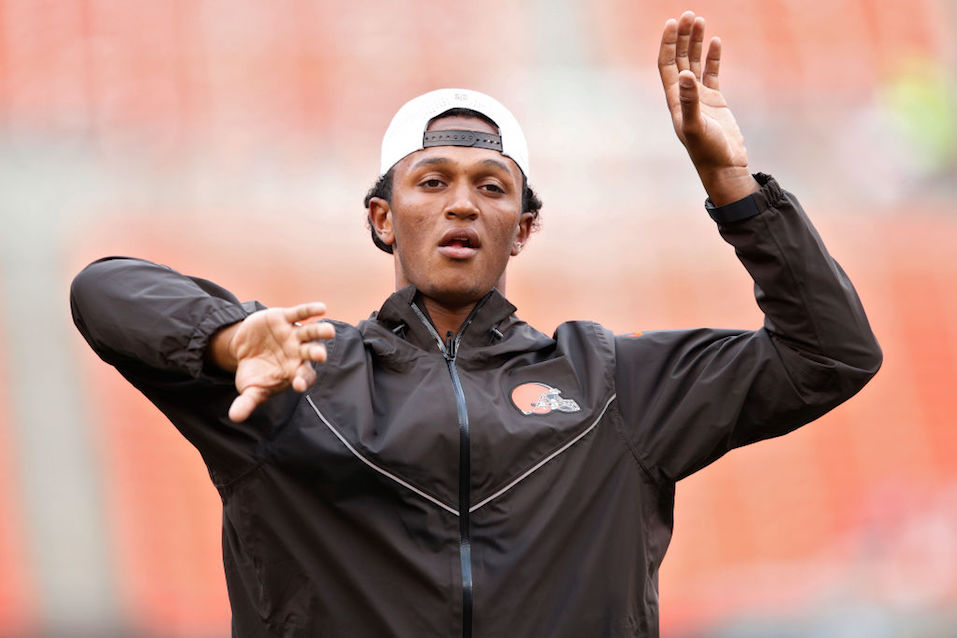 Kizer advanced much faster than most people expected, and beat out Brock Osweiler and Cody Kessler for the Browns' starting quarterback job. The former Notre Dame signal caller is still very much a work in progress, but he did flash the ability to develop into a legitimate franchise quarterback, and end Cleveland's seemingly never-ending quarterback woes. While he will almost surely experience his fair share of growing pains this fall, Kizer is in a position where he could very well contend for NFL Offensive Rookie of the Year honors in 2017.
Christian McCaffrey, RB, Carolina Panthers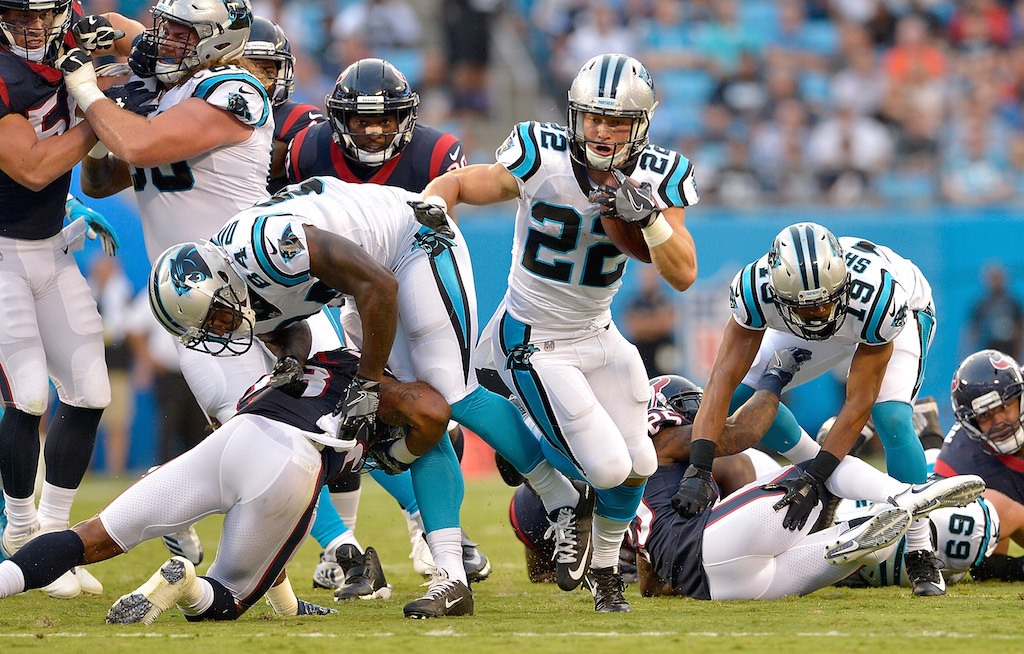 We weren't really sure what to expect out of McCaffrey at the NFL level, especially with the workload he carried during his final two college seasons. But after three preseason games, we are now convinced that McCaffrey is going to be a star at the professional level (barring injury, of course).
Expect to see the dynamic rookie do a little bit of everything (carry the ball 15-20 times per game, catch passes out of the backfield, line up as a wide receiver, and return kicks and punts) for the Panthers in 2017.
Kareem Hunt, RB, Kansas City Chiefs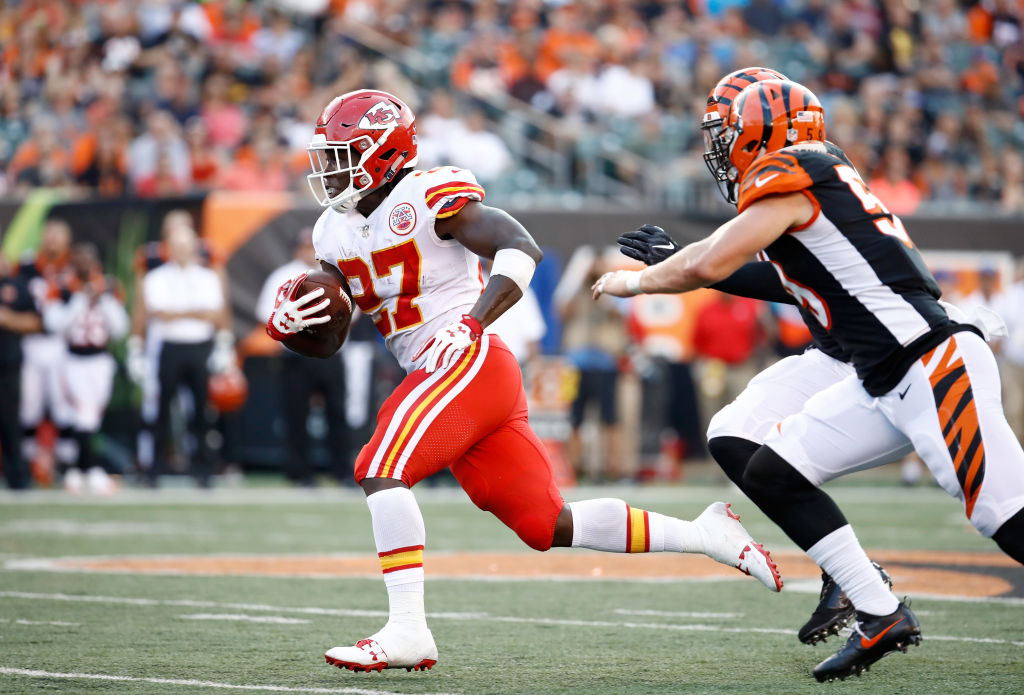 Expectations were high for Hunt as soon as the Chiefs selected him in the third round of the 2017 NFL Draft. When Spencer Ware was ruled out for the entire 2017 season with a knee injury, those expectations grew even higher.
Hunt is now the Chiefs' starting running back, and the rookie out of Toledo has the potential to have a huge season in Andy Reid's running back-friendly offense. If all goes as planned, Hunt will be one of the top contenders for NFL Offensive Rookie of the Year honors in 2017.
De'Angelo Henderson, RB, Denver Broncos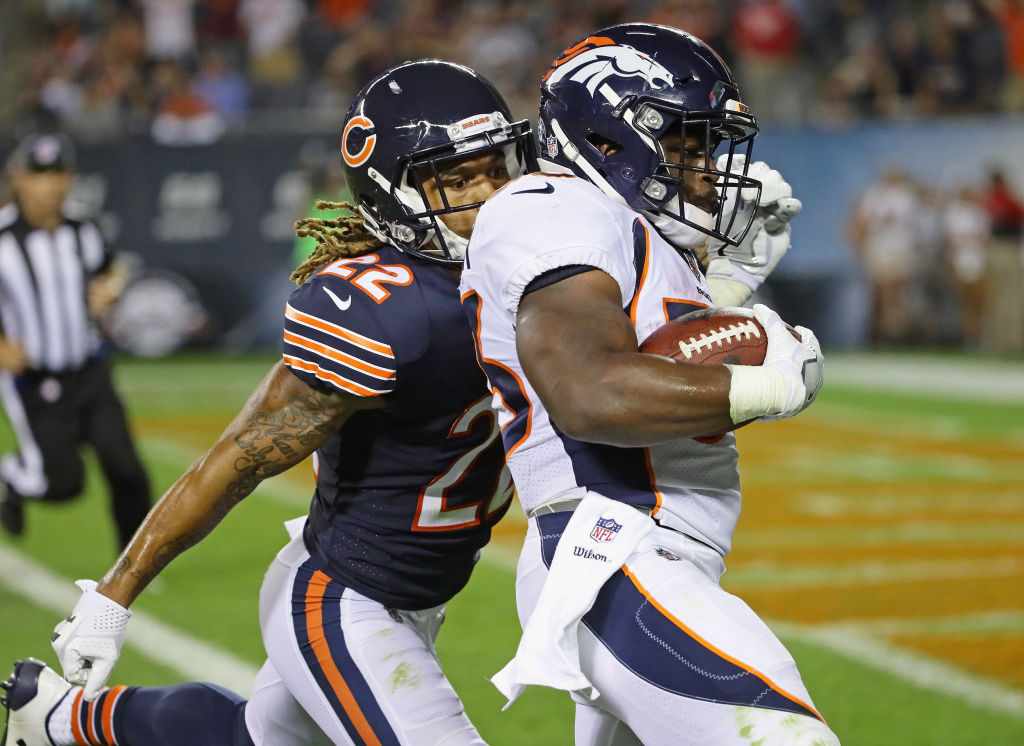 Heading into training camp, the Broncos were rumored to have been hoping to stash Henderson on their practice squad in 2017. The sixth-round pick out of Coastal Carolina quickly dashed those hopes with his play during practice and preseason game action.
Henderson is now a lock to make Denver's final roster. Based on how well he played during the preseason, he could easily end up pushing C.J. Anderson for the team's starting running back job by the end of the season.
Mitchell Trubisky, QB, Chicago Bears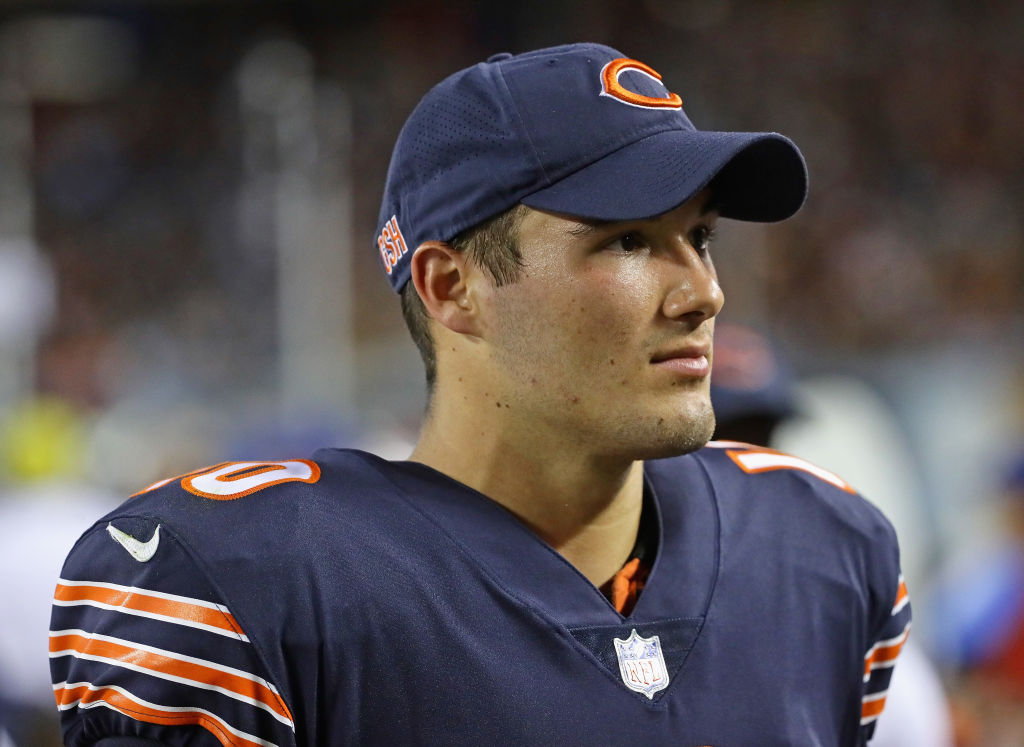 We were among the media outlets who were highly critical of the draft day trade the Bears swung to land Trubisky. After three preseason games, it looks like Chicago general manager Ryan Pace is going to end up getting the last laugh.
Trubisky has looked stellar at times this preseason, and the former North Carolina Tar Heel is going to be extremely difficult to keep off the field in 2017, especially if Mike Glennon shows any signs of struggling.
Patrick Mahomes II, QB, Kansas City Chiefs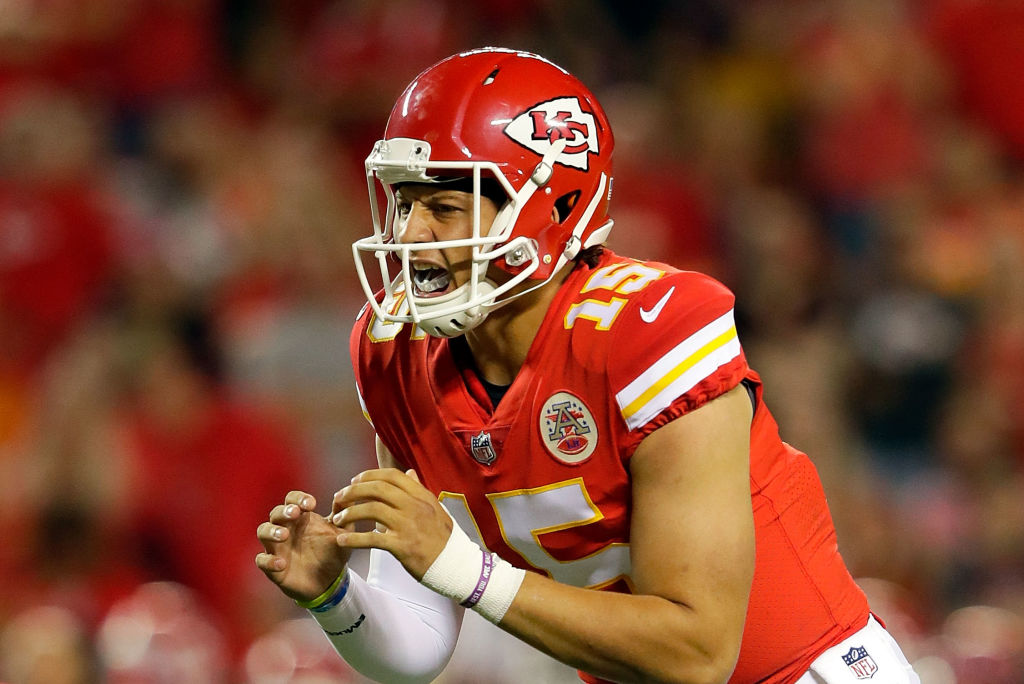 Simply put: Mahomes has looked like a budding superstar during Kansas City's training camp and preseason games. He is still likely going to start the season watching from the sidelines (which would be a good thing for him if you ask us), but if Alex Smith struggles at any point during the season, it's hard to envision Andy Reid not turning to the No. 10 overall pick in the 2017 NFL Draft. If he can continue to develop at his current pace, the Chiefs will have a bona fide superstar on their hands.
Takkarist McKinley, DE, Atlanta Falcons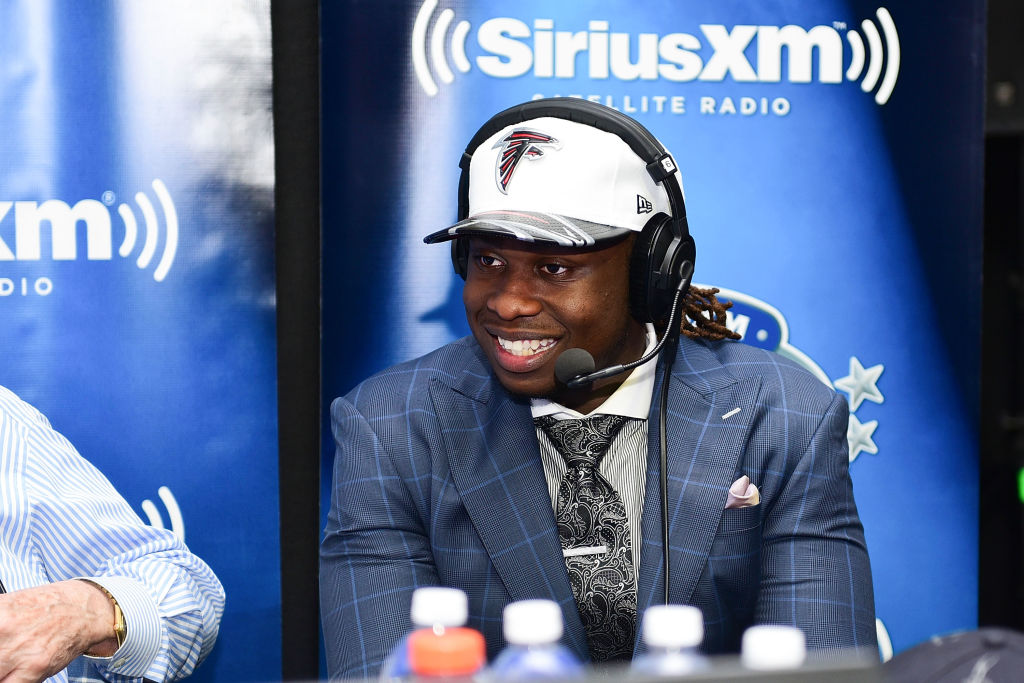 It's still early, and he has yet to play in a meaningful game, but McKinley is looking like he may go down as one of the biggest steals of the 2017 draft. He has flashed a borderline elite burst off the edge, a relentless motor, and advanced pass rush skills. If the former UCLA Bruin can translate his preseason success over to the regular season, he could very well end up posting a double-digit sack season as a rookie, and the Falcons will have one of the better pass rush duos — with Vic Beasley on the other side — in the league.
James Conner, RB, Pittsburgh Steelers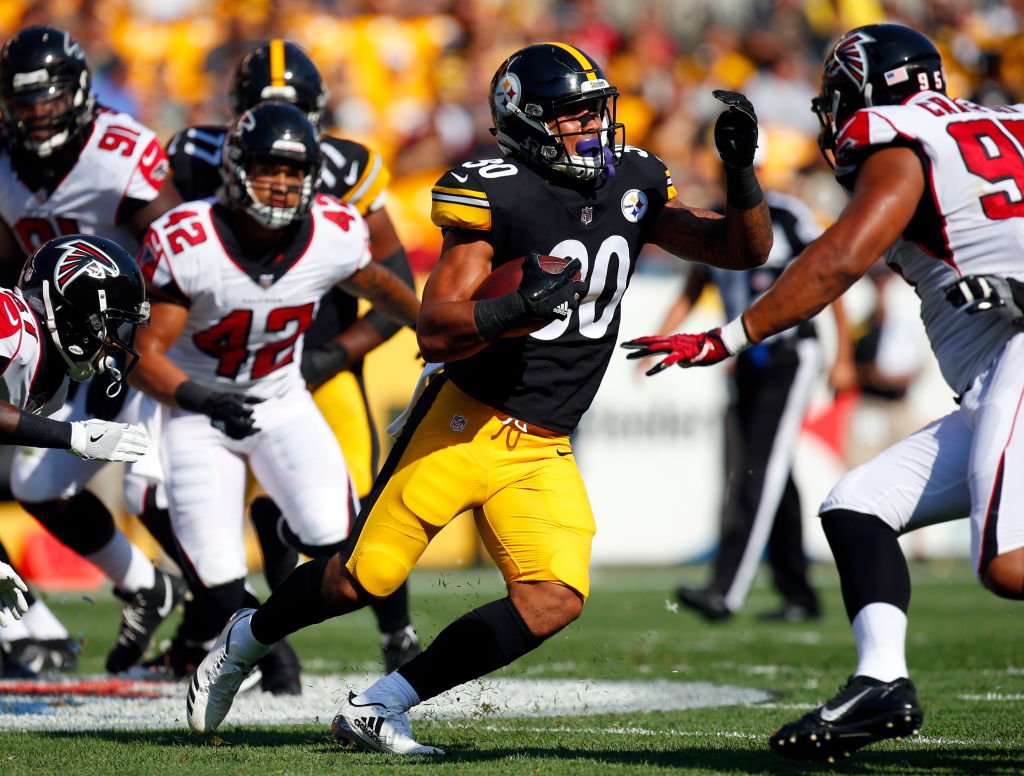 We're not going to say Conner is the second coming of Le'Veon Bell. That would be outlandish and completely unfair to the former University of Pittsburgh star. At the same time, though, it bears pointing out that Conner's play this preseason has to have made the Steelers feel much better about their running back position as Bell continues his contract holdout.
Bell has confirmed that he will report to the Steelers in early September, which means Conner may have a limited role as a rookie in 2017. But if Bell shows any signs of rust or misses any time due to injury, Conner will be there to step in.
Derek Barnett, DE, Philadelphia Eagles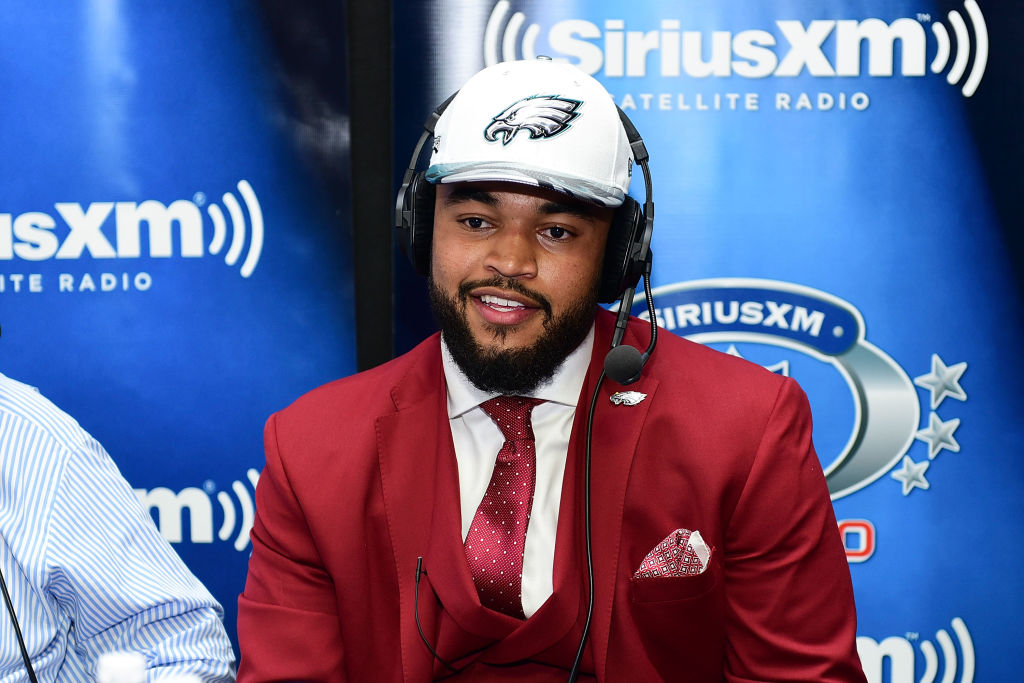 Barnett received mixed reviews leading up to the 2017 NFL Draft, but up to this point, the former Tennessee Volunteer has been simply outstanding. Barnett, who broke Reggie White's all-time sacks record at Tennessee, has three sacks this preseason, and is making a strong push to crack Philadelphia's starting lineup.
Reuben Foster, LB, San Francisco 49ers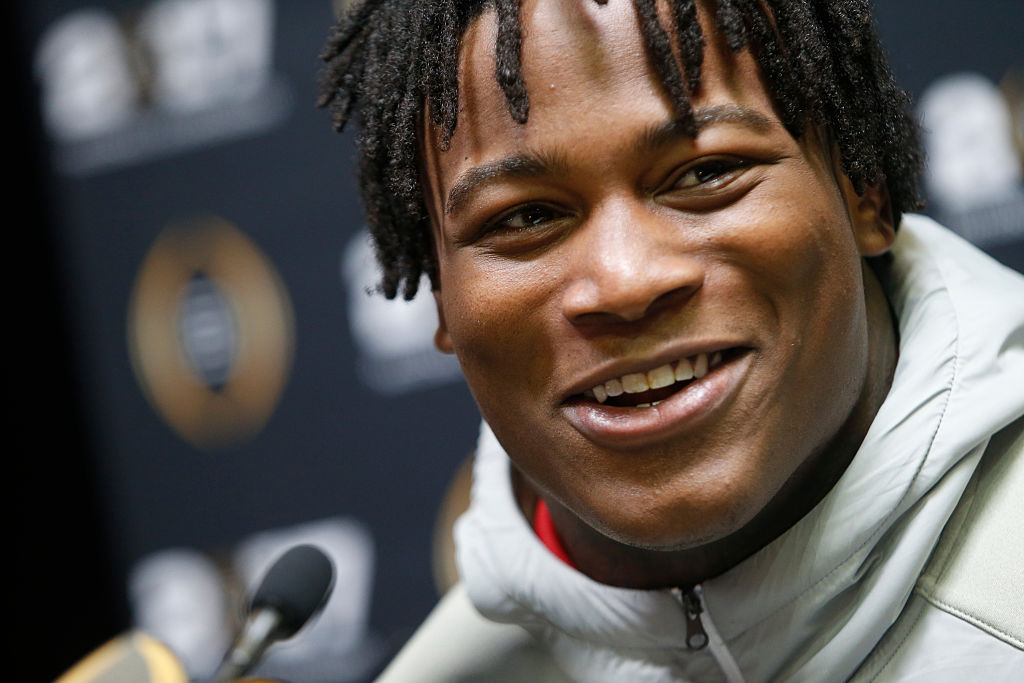 Teams cooled on Foster leading up to the 2017 NFL Draft, and it's starting to look more and more like the former Alabama star is on his way to proving his doubters wrong.
Foster has officially won a starting spot in San Francisco's defense, and he has been making plays at an eye-popping rate this preseason. Based on what we have seen, Foster has to be considered one of the front-runners to win the 2017 NFL Defensive Rookie of the Year award.
Statistics courtesy of Pro-Football-Reference and ESPN.