Rory McIlroy's Quiet $10 Million Investment in a TopGolf Competitor Could Signal a Major Shift in Sports Entertainment
Rory McIlroy is considered one of the world's all-time greatest golfers. A former world number one in the Official World Golf Ranking, he is a four-time majors champion, one of only three players to win that many majors by age 25. McIlroy enjoyed a successful amateur career as a teenager, and by adulthood, he was one of golf's reigning champions.
These days, McIlroy is still active in the sport he loves so much. But he has expanded his empire to include multiple business interests and investments. They include a product that could challenge the future of golf entertainment.
When did Rory McIlroy start his Symphony Ventures company?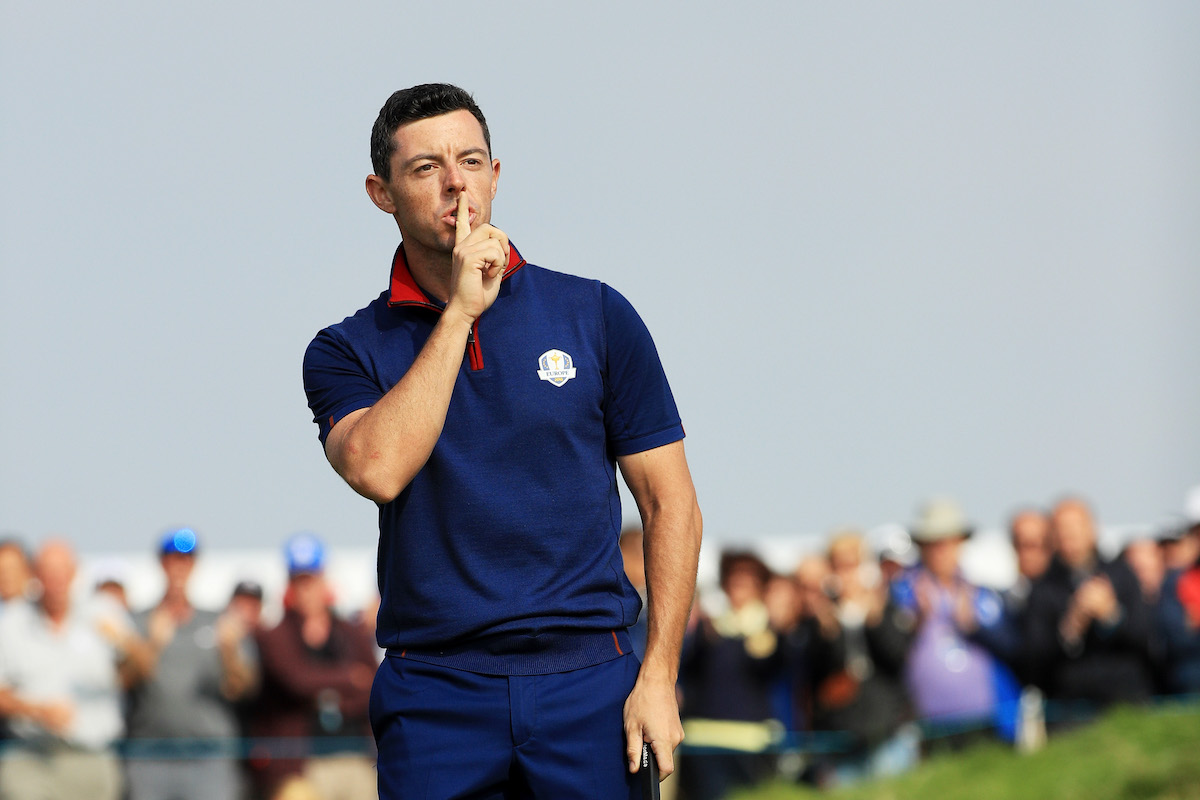 Rory McIlroy recognized several years ago the power of investments in building wealth.
In 2019, he branched out to found an investment firm, Symphony Ventures. McIlroy has since invested in several projects since establishing the firm, headquartered in Dublin, Ireland.
According to Huddle Up, McIlroy has invested in about 15 companies over the past few years. They include projects and products in industries as varied as health, wellness, and technology.
One of his most high-profile investments is with the fitness tracker company Whoop, a watch that monitors sleep, movement, and workout information.
"I've always loved Whoop the product, but I learned that Whoop the business was just as good," McIlroy said the investment. "I'm proud to be investing again in this round of financing and very excited about the company's prospects."
Rory McIlroy's recent investment in Drive Shack could signal a major shift in golf entertainment
McIlroy's most recent investment through Symphony Ventures could be his most lucrative. According to Huddle Up, he invested in Drive Shack's new competitive golf venture, Puttery, earlier this year.
Drive Shack is an entertainment company that operates golf-related leisure venues. The company has four locations: two in Florida, one in North Carolina, and one in Virginia. With several other sites scheduled to open in late 2021, Drive Shack is expected to bring in nearly $300 million in revenue.
Part of the Drive Shack brand, Puttery provides indoor putting courses offering top-notch cocktails and food, along with live music.
An upscale version of TopGolf, which has proven popular with fans of all ages, Puttery is a new concept poised to overturn the idea of golf-centered entertainment by offering themed courses unlike anything else so far in the golf space.
Seven Puttery venues are scheduled to open by the end of the year, and 10 more are forthcoming in 2022.
As reported by Huddle Up, McIlroy's partnership with the brand should yield a substantial return for Symphony Ventures, including 10% ownership in the equity of each Puttery venue planned to open through 2023 at a price equal to 10% of the total cost to build each.
He is one of the biggest power players in golf
With Rory McIlroy's new stake in Puttery, he seems poised to expand his influence in the golf world even further.
With a net worth of $150 million, according to Celebrity Net Worth, McIlroy is already one of the wealthiest professional golfers. Between his golf earnings and investments, it's likely his net worth will only grow in the next several years.
RELATED: How Rory McIlroy Cut Back on Alcohol, Stopped Overtraining, and Finally Got His Mind Right