Rory McIlroy's Parents Cleaned Toilets and Worked Night Shifts to Support Their Son's Golf Career
Northern Ireland's Rory McIlroy's achievements speak for themselves. But the support behind his accomplishments is a heartwarming tale of two parents who'll do anything to make their son's dreams come true. McIlroy inherited his tremendous drive from his parents, so it's no wonder he called out big-name golfers for staying home instead of competing in the U.S.
McIlroy won't take his parent's lifetime support for granted. He's aiming for a lot of success in golf, even taking on endorsement deals similar to Tiger Woods. You always hear there's no greater love than a parent's love for their child. Well, Gerry and Rosie McIlroy's sacrifices prove that statement to be true.
How Rory McIlroy's parents supported their son's dream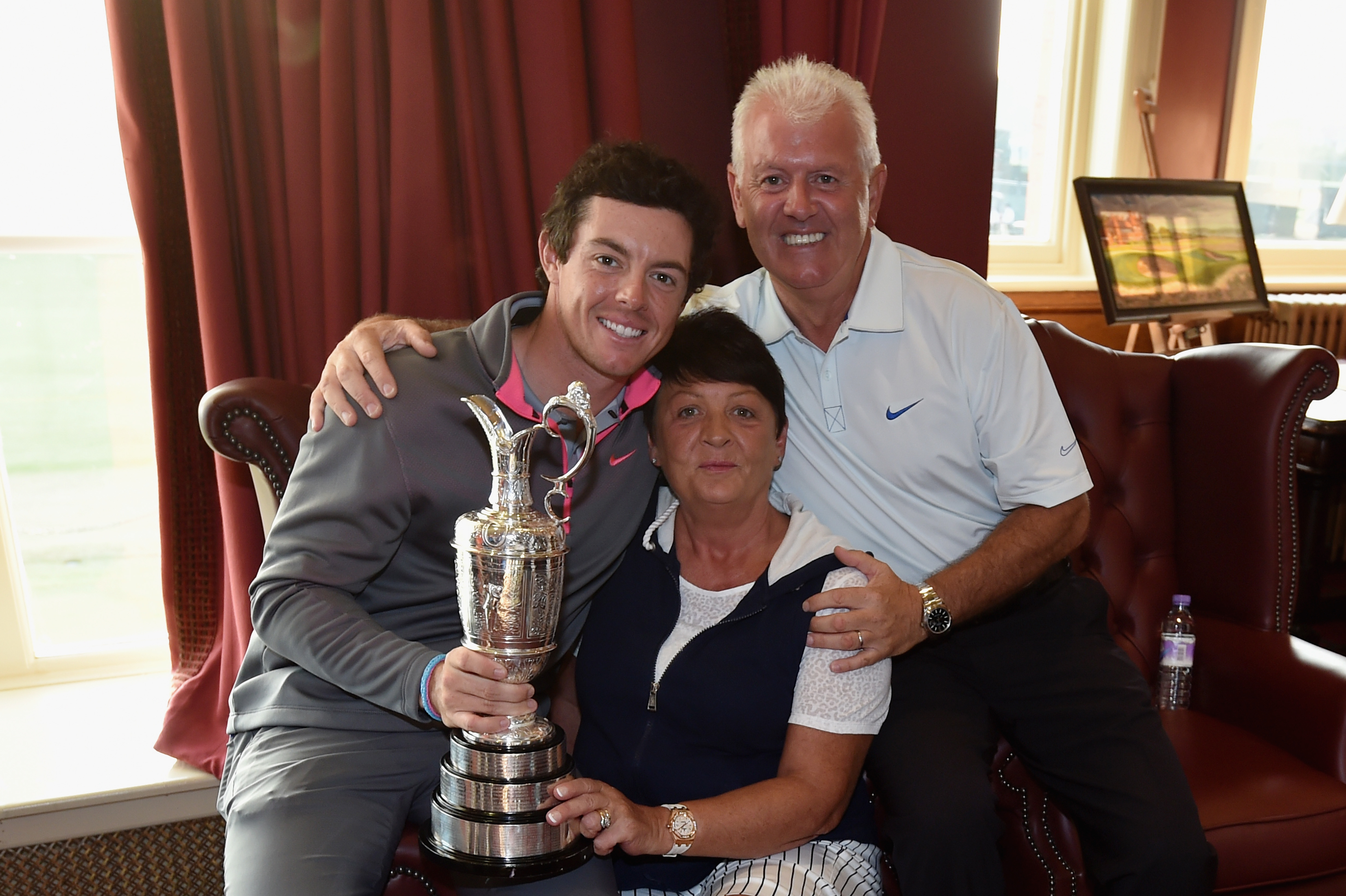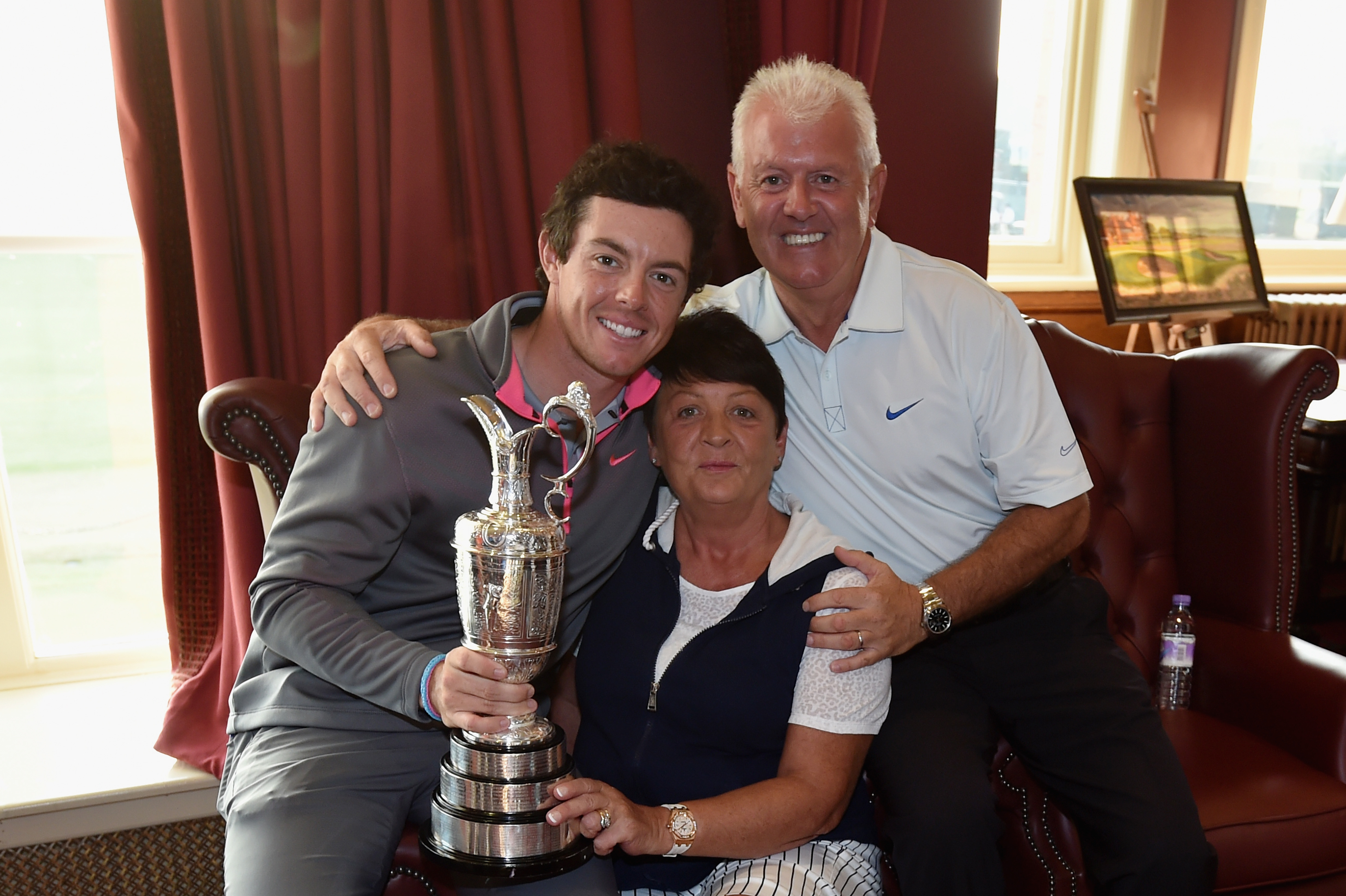 Whoop's Will Ahmed got real with Rory McIlroy on his lifelong dream and the extra measures his parents took to give him every chance to reach his goals. McIlroy first admits, "From the age of 6 or 7 years old, I would tell everyone I was going to be the best golfer in the world. To be able to live that dream and get to this point is pretty cool."
His young ambitions are impressive; many people don't really know themselves or who they want to be until college or later. McIlroy was completely set on being the best golfer in the world. He's lucky his parents were quick to offer him everything he needs to succeed right away.
When the conversation turned to McIlroy's parents, he had nothing but admiration for what they did for him. He said, "They were working so hard. My mum didn't have to work night shifts, but she was working to make more money to help support me and my dream." His dad worked in customer services like bars and restaurants while his mom held a factory job.
McIlroy pointed out the distinction between what his parents did and typical stories about parents pushing their own dreams on their kids, "It was always my dream. It was never theirs. I think that's important. They encouraged me, and they supported me, but they never pushed me in a certain direction." His parent's hard work hasn't gone unnoticed. He wrapped up their story with, "I really appreciated what my mum and dad did for me."
What McIlroy has achieved because of their tremendous support
Recent events have two Future Hall of Famers struggling without spectators, but Tiger Woods and McIlroy are adapting and looking ahead. The PGA Tour shut down back in March, and McIlroy hasn't been quite the same since.
Nonetheless, his track record proves that nothing is stopping him from many more big wins in his career when he gets his head back in the game. After a few unwinding golf games at his home in Juniper, Florida, he'll likely get back to normal. Some noteworthy accomplishments since joining the PGA Tour in 2007:
18 PGA Tour victories
Nine international victories
Scoring average of 68.091 
A career-low round of 61
Four major victories 
McIlroy becomes a parent himself
McIlroy and his wife, Erica Stoll, welcomed their first baby into this world on August 31st. On Instagram, the golfer posted a photo of a precious moment with his baby girl, Poppy Kennedy McIlroy, with her tiny fingers wrapped around his pinky. He says, "She is the absolute love of our lives."
It's safe to say that he's prepared to follow in his parents' footsteps and do everything in his power to give his baby all the support she will need in fulfilling her own dreams.