Ross Chastain Setting NASCAR Next Gen Car Testing Pace, Not Playing Catch Up
As NASCAR Cup Series teams continue to experiment with setups for the Next Gen cars, the new No. 1 Chevrolet team of driver Ross Chastain and crew chief Phil Surgen are beginning to surprise some insiders. 
Chastain unofficially clocked the second-fastest lap during the first of three days of testing and data analysis at Charlotte Motor Speedway on Dec. 15. 
As a rookie unit with an unfamiliar new car, the evolving Trackhouse Racing Team's fledgling squad is more than attempting to play catch up to their more established peer groups. 
It is helping to set the testing pace. 
Ross Chastain cruising through NASCAR Next Gen car experiments
Ryan Blaney, who has thrived over the past few testing sessions, turned in the fastest lap at 182.014 mph on Dec. 15. Chastain, who was driving teammate Daniel Suarez's No. 99 Chevrolet setup, narrowly placed second at 181.996 mph.
With the next day dedicated to research and analysis, NASCAR teams will resume on-track testing on Dec. 17 at the 1.5-mile quad oval.
NASCAR will continue experimentation with the Next Gen's spec chassis among the data likely to be studied. The new cars have independent rear suspensions instead of the Gen 6's solid-axle rear suspension.
For Chastain, the early test results indicate a promising start to 2022.
That's a significant personal change from the early weeks following Chip Ganassi's sale announcement when his future appeared in limbo.
Trackhouse Racing confident in Chastain-Surgen pairing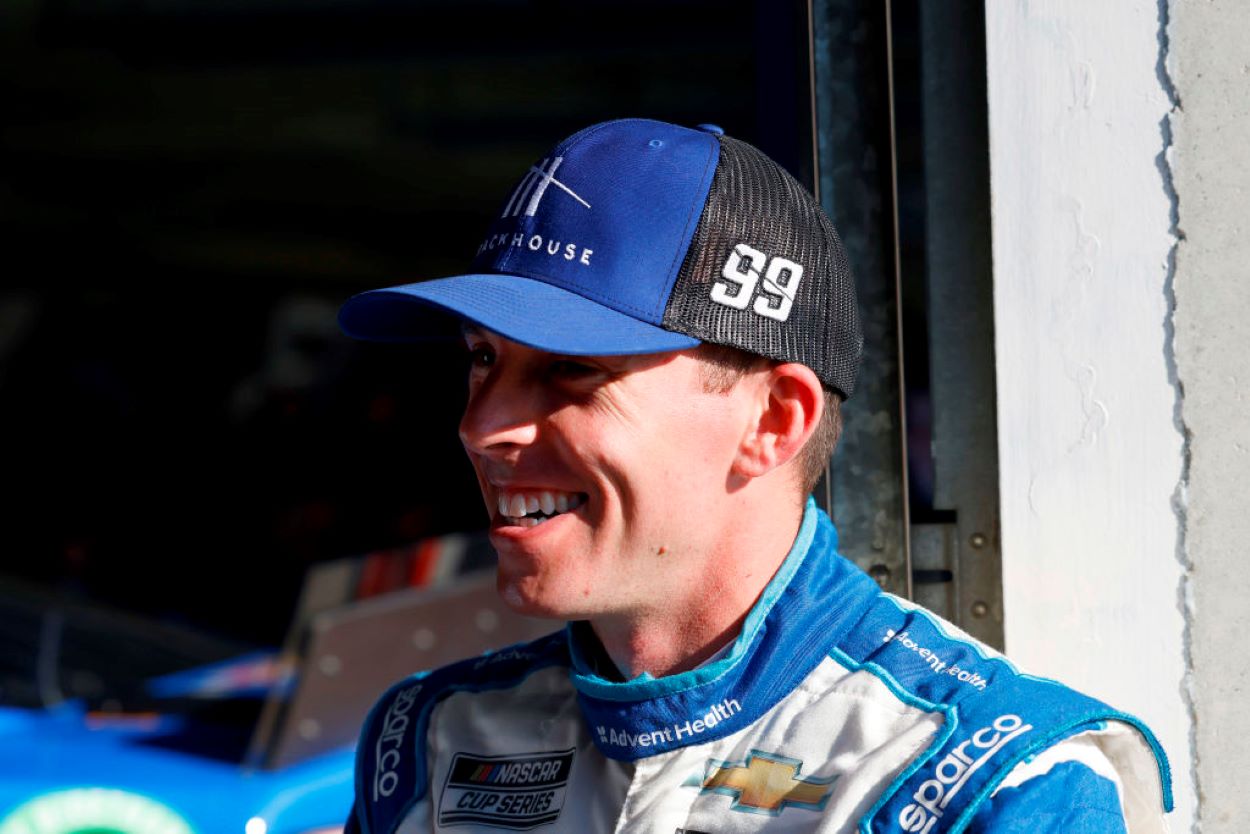 Trackhouse, co-owned by entertainer Pitbull, will be running as a two-team garage for the first time. There will be growing pains, but the franchise remains confident in the franchise's potential entering the Next Gen era.
Trackhouse purchased the folding assets of Chip Ganassi Racing on June 30 and secured Chastain to fill the seat of the No. 1 Chevrolet's maiden cruise. A fill-in/backup Cup driver the past few seasons, including a gig replacing a recuperating Ryan Newman in 2020, Chastain landed a seat with Trackhouse thanks to a long-time friendship with co-owner Justin Marks.
Chastain's breakout effort in 2021 developed at Nashville Superspeedway. In his 101st Cup Series start, he earned a career-best second place.
Secure with a multi-year contract, Chastain will return to the team in '23 and will have time to bond and grow with his on-track commander.
Surgen, a first-year full-time crew chief, has pressure to produce
Surgen also must prove himself in a time of uncertainty. Entering his first full season as a crew chief, he will be under pressure to keep Chastain powering a competitive machine. 
A race engineer with Chip Ganassi since 2016, Surgen's main experience as the head of a pit crew developed midway through 2020. That's when he assumed command of the No. 42 Chevrolet team. He guided Matt Kenseth through the final 16 events, finishing 14th three times, but failing to secure a top 10.
Both Chastain and Surgen are working under the pressure of all first-year teams proving they can compete.
So far in the Next Gen test trials, they are helping to set the pace.