Rousimar Palhares Was Banned for Life From the UFC for His Dirty Cheap Shots
Professional sports are professional for a reason, and it's because of the rules that are in place and enforced. Without those rules, the UFC would become more similar to street fights than to an actual pro sport. That's why when Rousimar Palhares broke the rules, he got the boot, not once, but twice. 
A look at Rousimar Palhares' UFC career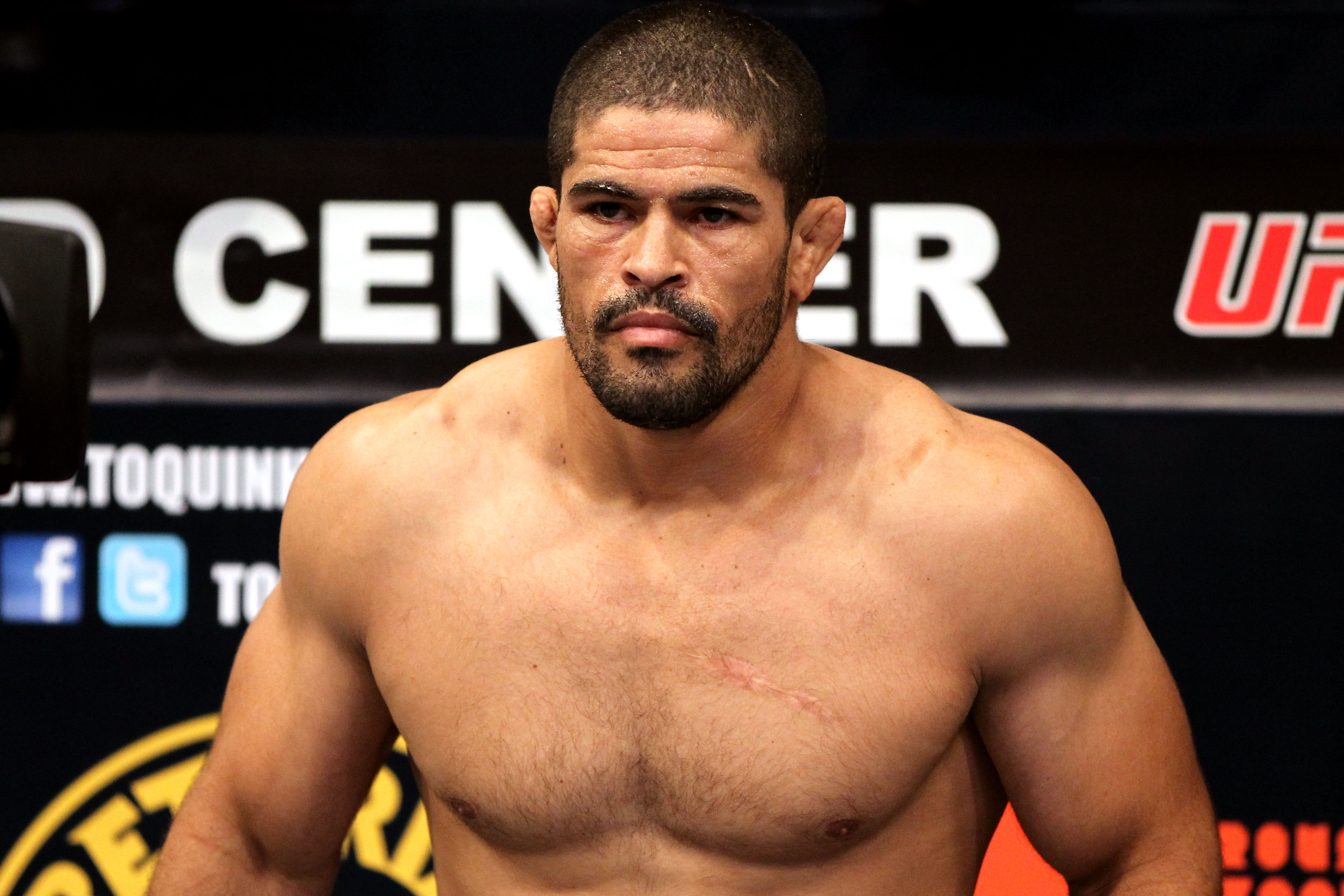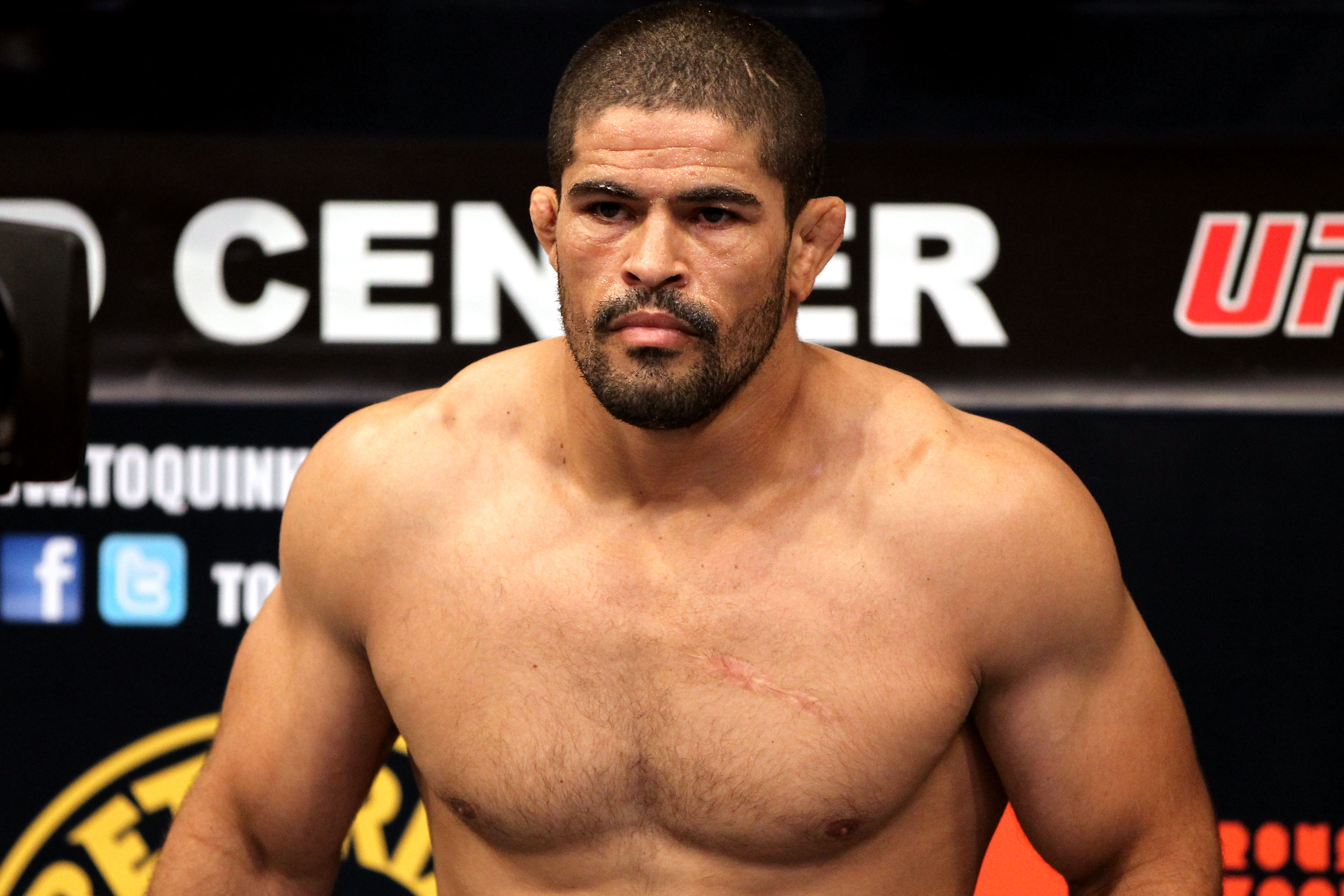 Like many fighters who were born and raised in Brazil, Palhares is a Brazilian jiu-jitsu specialist, and he specialized in making people tap out.
However, unlike many other BJJ specialists, Palhares had a signature submission that he loved to use, which was the heel hook. He was skilled enough to use other submissions, but the heel hook, which attacks one's heels, was by far his favorite. 
His MMA career proves this, too. According to Tapology, 16 of his 19 wins have come by way of submission, and 10 of those wins have been thanks to his heel hooks. His skills impressed the UFC, and in 2008, he joined the organization. He won his first fight by submission, and he managed to submit many of his UFC opponents by heel hook. 
However, a troubling trend emerged. At UFC 111, he submitted Tomasz Drwal with a heel hook, but he kept holding onto the submission even after his opponent tapped out.
This happened again in 2013 when he faced Mike Pierce. Like Scrap Digest wrote, he once again held onto the submission even after Pierce tapped out. This was too much for the UFC, and the UFC banned him for life. 
Rousimar Palhares' gets banned again
In 2014, Palhares signed with World Series of Fighting, or WSOF, and he won the welterweight belt in his first fight there. For his first title defense, he fought UFC alumni Jon Fitch. Palhares submitted Fitch, but once again, Palhares held onto the submission for too long. However, WSOF didn't punish him yet. 
Then, in his next fight in WSOF, he fought another UFC alumni, Jake Shields. Once again, he won by submission, but once again, he held onto his submission for far too long. He also used other dirty tricks, such as eye gouging, according to Yahoo Sports.
These incidents were too much for WSOF, and after just three fights with the organization, WSOF kicked Palhares out and banned him for life, too.
Yahoo Sports reported that the vice-president of WSOF, Ali Abdel-Aziz, even said that Palhares "has mental problems and shouldn't be allowed to fight until he fixes them." That said, Abdel-Aziz also said that he doesn't think that Palhares "is a bad guy." 
How these incidents have ruined his reputation
One of the rules in the UFC and other MMA organizations is that the referee gets to declare when the fight starts and ends. As a result, the fact that the ref stepped in to end the fight but Palhares still held onto his submission was already bad enough. What's worse is how much damage Palhares' actions could've done. 
As many sports fans know, the legs are some of the most important parts of an athlete's body. Other than getting a brain injury, damage to an athlete's legs can spell months or years away from the sport, or, in the worst cases, even early retirement. 
Damaging the legs is exactly what Palhares' submissions are designed to do. In professional competition, usually the opponent will tap out before it gets to that point, however, tapping out only matters if the other guy wants to let go of the submission. In Palhares' case, he didn't let go for a long time, and that could've done severe damage to his opponents' legs.
Even though he still fights in other smaller MMA organizations, his unsportsmanlike behavior has severely tarnished his reputation in the eyes of fighters and fans alike.