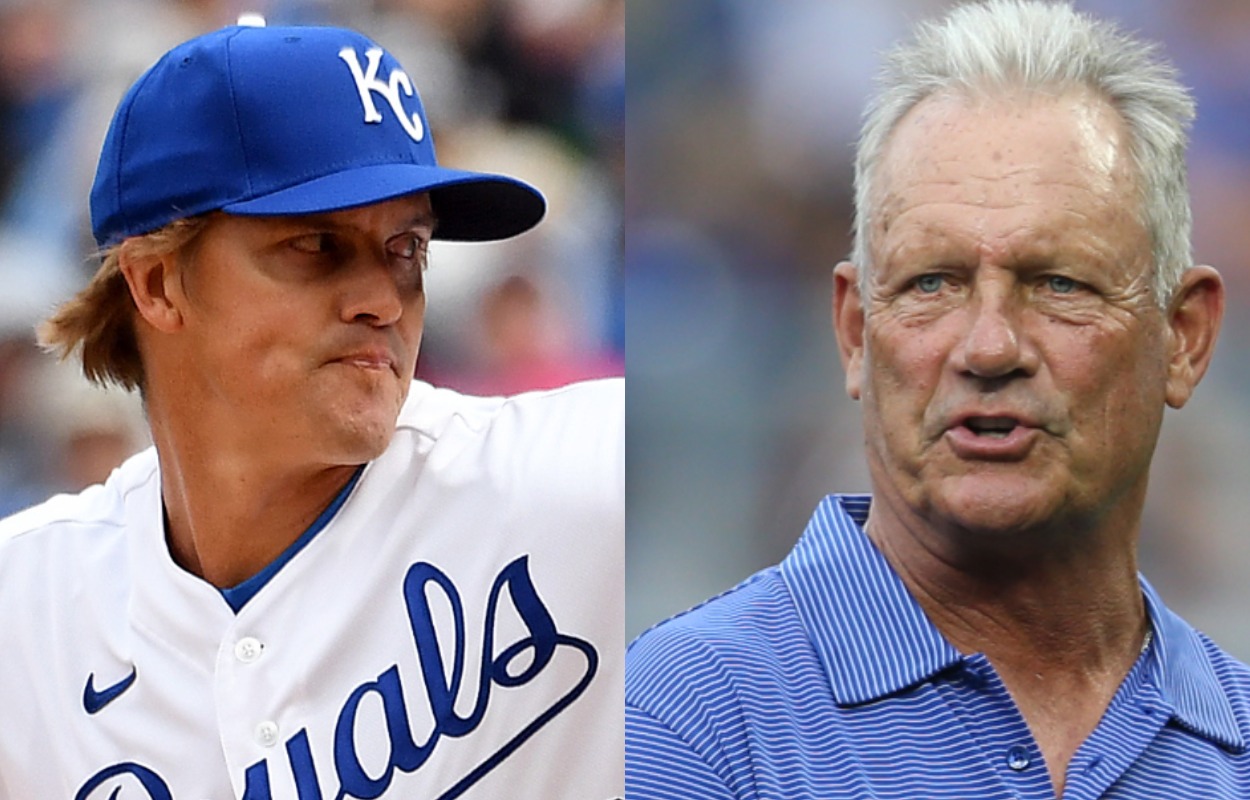 Royals News: Baseball Legend George Brett Opens Up About Bond With Veteran Pitcher Zack Greinke
Kansas City Royals legends George Brett and Zack Greinke once bonded over, of all things, a guest room in a basement.
Much of the baseball world likely learned about veteran pitcher Zack Greinke's impending return to the Kansas City Royals through social media.
Hall of Fame third baseman George Brett found out such a reality was possible weeks earlier, when he and the 2009 American League Cy Young Award winner crossed paths on the golf course in Scottsdale, Arizona.
Although Brett's final game in a Royals uniform came over a decade before Greinke made his MLB debut in 2004, the two Kansas City athletic legends have had a close bond for nearly 20 years, and it's one that the iconic third baseman is still grateful to discuss.
George Brett tried taking Zack Greinke under his wing when the latter debuted in 2004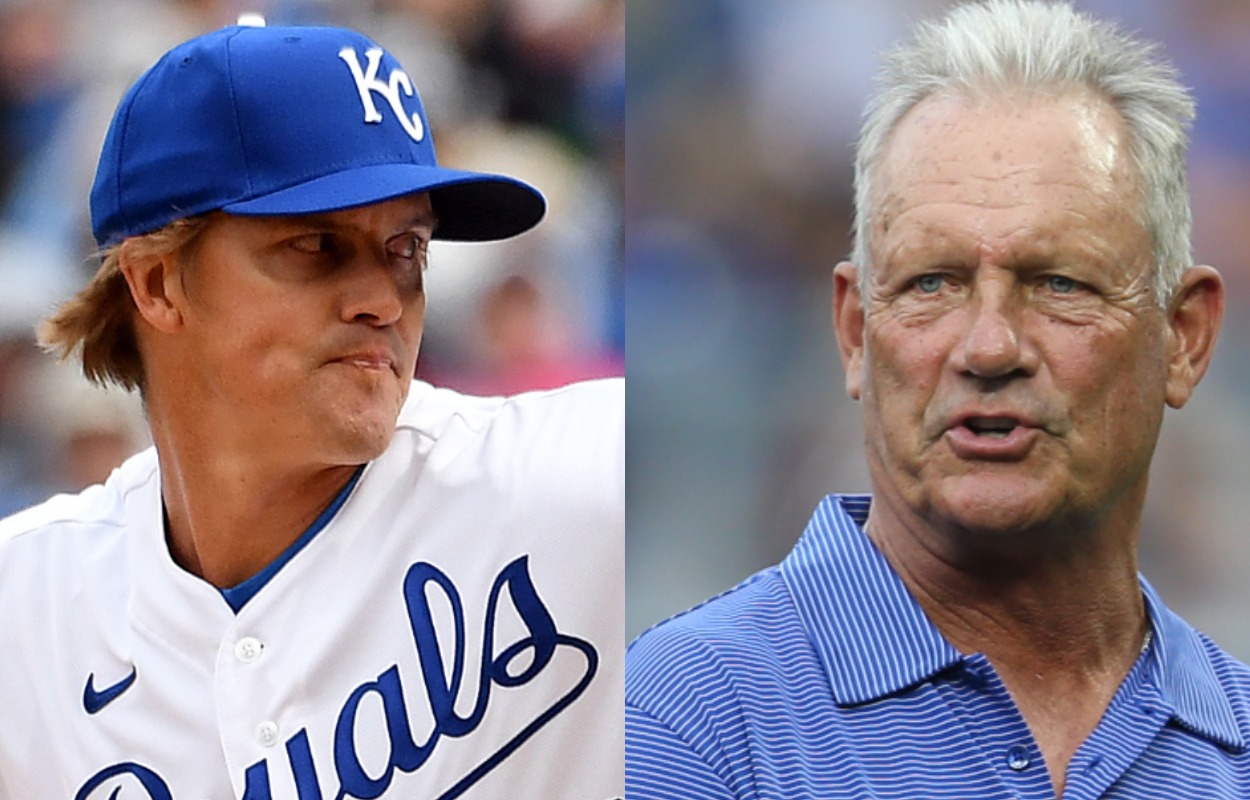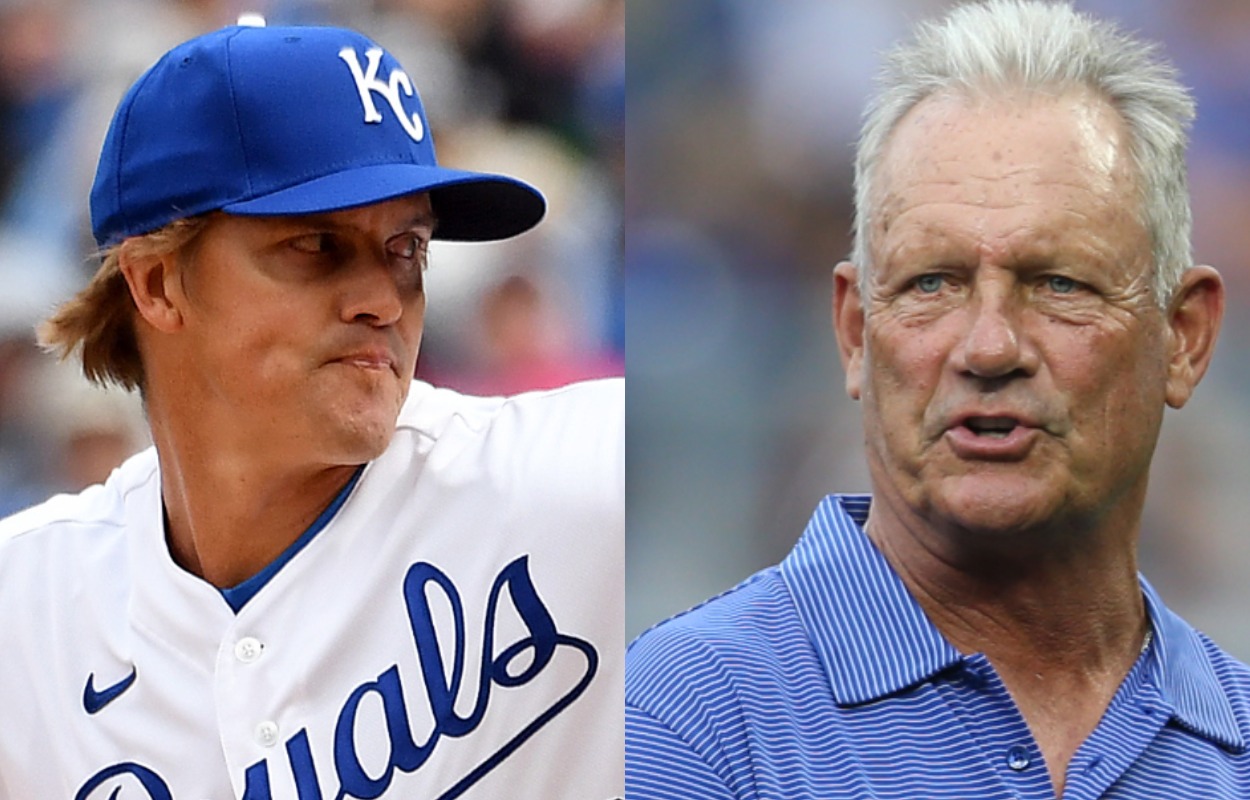 Nearly two decades before they met on the golf course amid a lockout, Brett first met Greinke in 2004. The long-suffering Royals, fresh off a shocking 83-79 finish, called their top pitching prospect up to the majors that May.
In a recent interview with The Athletic's Alec Lewis, Brett explained he offered a room in his basement to young players who needed a place to stay. Although the practice began in his playing career, the 1980 AL MVP kept it going with Greinke.
"(The big-league transition) is easier if you're with somebody who knows the town," Brett recalled. "I thought, 'Why don't you come over for the first month or whatever?'"
Greinke took the 13-time All-Star up on his offer, and lived with him for the rest of the entire season. Brett said his wife, Leslie, did Greinke's laundry, and the rookie pitcher even took a 30-minute drive after Sunday afternoon games to see the couple's three sons play Little League games.
Greinke clearly benefited from his stay in Brett's home, as he went 8-11 with a 3.97 ERA in 24 starts as a rookie. The future Cy Young winner even placed fourth in American League Rookie of the Year voting.
Nearly 20 years later, Greinke has comfortably joined Brett among the greatest players in Royals history
In seven seasons with the Royals from 2004-10, Greinke went 60-67 with a 3.82 ERA in 210 games and 169 starts. Calling him a Royals legend might seem like overkill, especially considering it took him until his sixth campaign to truly harness his potential.
However, Greinke entered the 2022 season having totaled 26.3 WAR (Baseball-Reference's version) in that time, which still ranks 11th in franchise history. Most of the players with a higher WAR, including Brett (88.6) and Bret Saberhagen (40.7), played during the team's heyday in the 1970s and 1980s.
From 2008-10, Greinke went 39-32 with a 3.25 ERA in 98 starts; he struck out 606 hitters and only walked 162 in 651.2 innings for a team that went a combined 207-279. One can only imagine how he would have fared if he had a hitter as dangerous as Brett in the Royals' lineup during that time.
Suddenly, "legend" doesn't sound so outrageous.
Things have significantly changed in the last 18 years. Greinke returned to Kansas City this offseason a 38-year-old veteran with 219 wins, 2,810 strikeouts, and six All-Star selections to his name. His days of striking out over 200 hitters in a season are likely behind him, and he only notched a single punchout in 5.2 innings of work against the Cleveland Guardians on Opening Day.
Greinke is no longer a 20-year-old looking to prove himself when he's not staying in a Hall of Famer's basement. He's an innings-eater and a veteran presence, one who has a wife and three sons. Even if he doesn't reach 300 wins or 3,000 strikeouts, Greinke has positioned himself to have an excellent case for a plaque in Cooperstown, New York, when he eventually retires.
As for where Greinke is staying this season? A local real estate agent named Jackson Brett, George's son and Zack's former roommate, was more than happy to help him and his family find a place to live.
Like Sportscasting on Facebook. Follow us on Twitter @sportscasting19.