Royals Pitcher Charged With DUI After Team's 12-0 Loss
Kansas City Royals pitcher Danny Duffy was charged with driving under the influence of alcohol Sunday, according to Sean Reilly, a City of Overland Park, Kan. spokesperson quoted by USA Today. The arrest happened hours after Duffy's team lost 12-0 to the Cleveland Indians.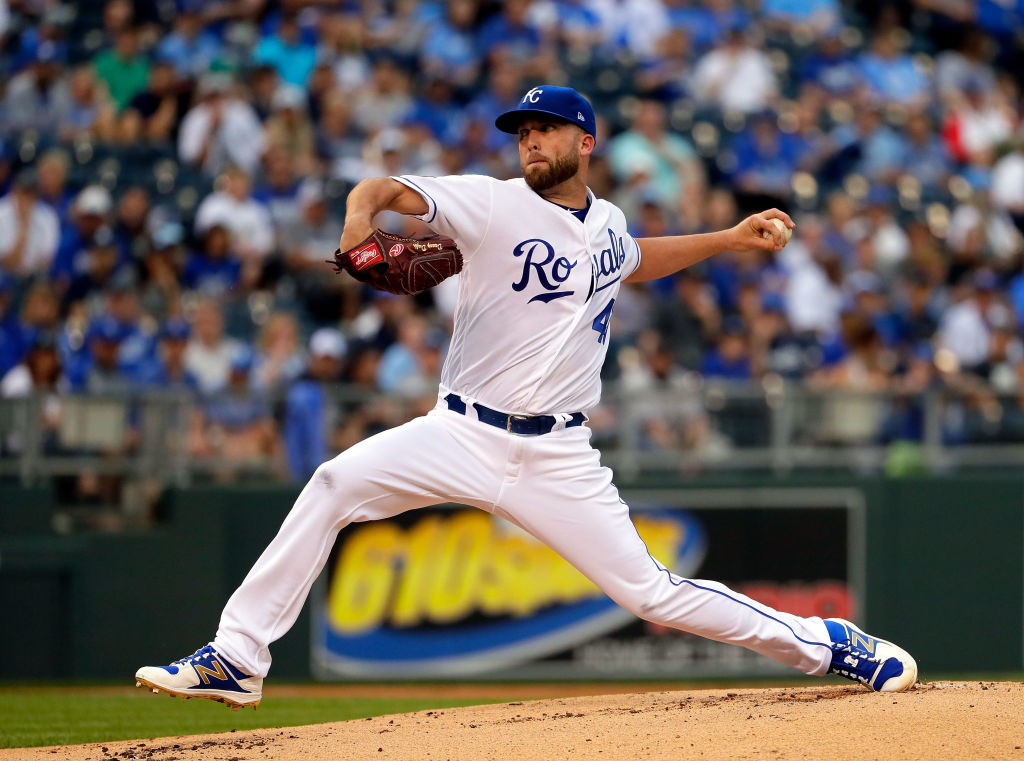 Duffy was cited for DUI on Sunday at 7:35 p.m. and is scheduled for arraignment on Sept. 19. TMZ Sports reported further details on the incident, such as that it occurred at Burger King and that Duffy was picked up by a friend after receiving the citation.
The day before the incident occurred, Duffy was placed on the 10-day disabled list due to elbow soreness. Duffy was diagnosed with a "very low-grade pronator strain" in the muscles near the elbow, said Royals manager Ned Yost, as quoted by the Kansas City Star. The club was hopeful Duffy could just miss one start.
"Nothing serious," Yost said. "His MRI was completely the same as before we signed him to his long-term contract, which means there was no change."
Royals General Manager Dayton Moore released a statement on Twitter regarding news of Duffy's DUI. Since the pitcher was undergoing an MRI in Kansas City, he was not present at Sunday's game in Cleveland, Moore said, adding, "I do know that Danny has always been accountable as a member of this organization and we expect the same accountability from him as this process moves forward."
Statement from Dayton Moore regarding Danny Duffy. pic.twitter.com/eT5mCzYXC6

— Kansas City Royals (@Royals) August 29, 2017
In other news, the Royals are closing in a major league record, and not a good one. The team extended their scoreless streak to 43 innings on Monday night – just five short of the record – when they lost to the Tampa Bay Rays 12-0. The team has not scored any runs since during a 3-2 loss to the Colorado Rockies last Thursday. Currently, the Chicago Cubs and Philadelphia Athletics share the dubious distinction of having gone 48 scoreless innings.