Rudi Johnson Went From $25 Million Running Back to a Uniform Inspector
When it came to pounding the ball into the end zone, few running backs excelled better at that role in the mid-2000s than Cincinnati Bengals standout Rudi Johnson.
A 5-foot-10, 228-pound running back from Auburn, Rudi Johnson was a violent bowling ball who proved too much for gang tackles and the league's hardest hitters.
Just how good was Rudi Johnson, and what is he up to now? Let's take a look.
Rudi Johnson had an underrated career
The Cincinnati Bengals needed former fourth-round pick Rudi Johnson to prove his worth in 2004. Johnson scored nine touchdowns in 2003 and became the Bengals' lead back after the team dealt Corey Dillon to New England.
Johnson did more than prove his worth over the next three years. From 2004-06, Johnson totaled 4,221 yards and 36 rushing touchdowns on 4.1 yards per carry.
Rudi Johnson earned Pro Bowl honors in 2004 when he ran for 1,454 yards and 12 touchdowns. A year later, Johnson had 1,458 yards, 12 touchdowns, and only fumbled once on 337 carries.
Johnson was a touchdown machine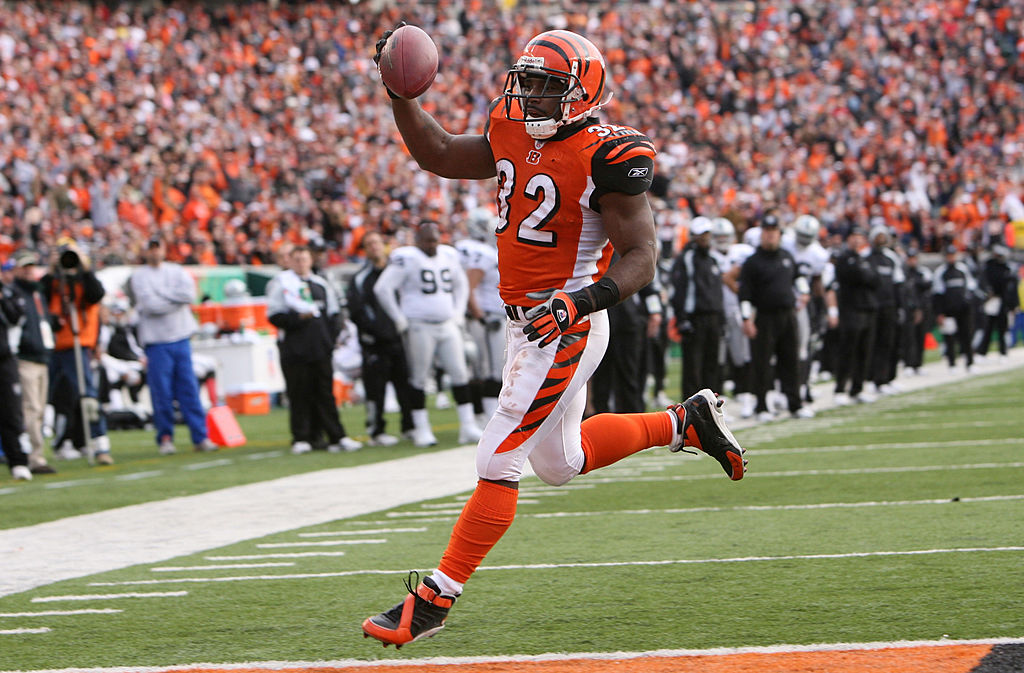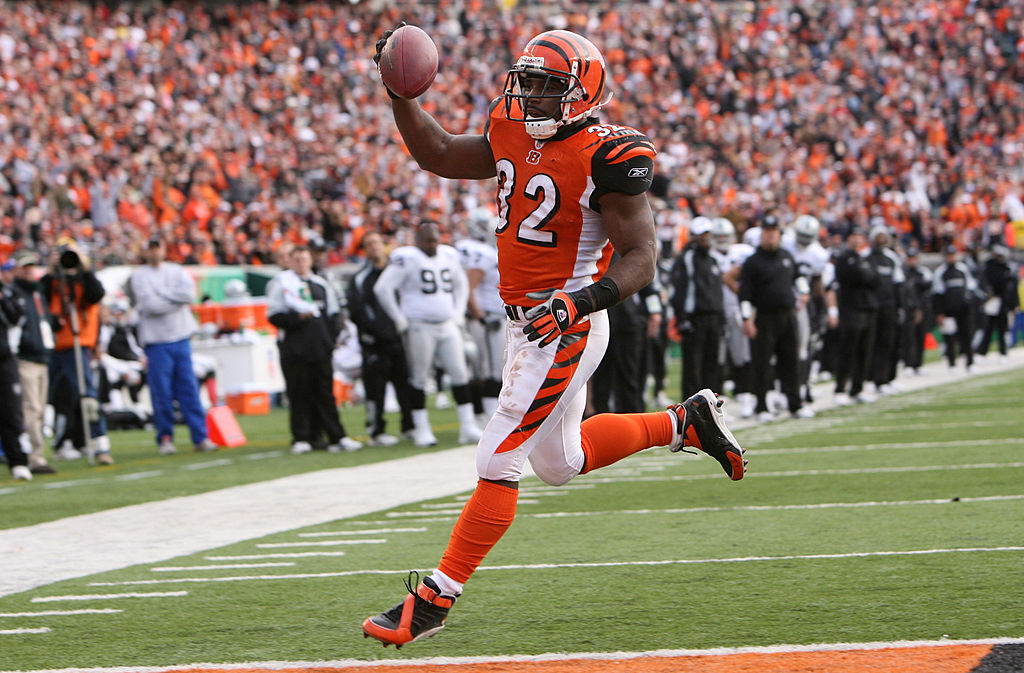 Fantasy football owners in the mid-2000s surely celebrated when Rudi Johnson fell to them. He wouldn't pick up the yardage that the likes of LaDainian Tomlinson or Edgerrin James would, but Johnson was a touchdown machine in his own right.
After he didn't score a touchdown in his first two NFL seasons, Johnson broke through with nine rushing scores in 2003.
Rudi Johnson scored 12 touchdowns every year from 2004-06. Even when Johnson's yards per rush dipped below four in 2006, he still found the end zone with no problem at all.
The Bengals were just as grateful as Rudi Johnson's fantasy football owners. Cincinnati won the AFC North Division in 2005 and didn't have a losing season in those three years.
Johnson scored another two touchdowns in the Bengals' 2005 playoff loss to the Pitsburgh Steelers.
The touchdown magic eventually ran out, though. Johnson scored just three rushing touchdowns in 2007, the same year he recorded his first NFL receiving touchdown.
Johnson ran for one touchdown and caught another in his 14 games with the 2008 Lions.
Rudi Johnson now works as the NFL's uniform inspector
Rudi Johnson was poised to earn exactly $30 million in his career, according to Spotrac. Almost all of that came from a five-year, $25.9 million contract he signed with the Bengals.
The Bengals cut him with two seasons remaining on that contract, though.
Plenty of ex-NFL players have taken non-coaching jobs with the league's 32 teams or the league itself. But when they do, they're usually working in the front office, a league-owned media property, or serving as an ambassador.
Rudi Johnson took a post-retirement role with the Miami Dolphins that didn't fall under either of those categories. Beginning in 2015, Johnson served as a uniform inspector at Dolphins home games in Miami Gardens, Fla.
Johnson also sent time investing in real estate and promoting boxing matches, according to the Bengals' official website. He moved to Miami after he retired but still occasionally spent time in Cincinnati.
With that said, the idea of a running back whose violent carries tore and stained uniforms now making sure other players' looks were valid is a funny one.