Rudy Gobert Faces a Tough Road Back to the NBA After Coronvirus Diagnosis
Rudy Gobert earned a reputation for stopping opposing offenses in their tracks as an All-NBA defender. Two months ago, Gobert's status changed to the man who made the world stop on its axis when he tested positive for the coronavirus.
Rudy Gobert is healthy and he's moved past the illness. Whether or not Gobert's teammates and other NBA players have moved on, especially considering Gobert's attitude before he tested positive, is another story.
Rudy Gobert's coronavirus diagnosis changed the world
It isn't hyperbole to say the world stopped when Rudy Gobert tested positive for the coronavirus.
The NBA shut down its season later that night, while Major League Baseball and the National Hockey League followed after that.
The NCAA canceled March Madness and all ongoing conference tournaments. Senior student-athletes saw their seasons ended before they even really got going.
When Rudy Gobert tested positive, it was the straw that broke the camel's back and made companies, both in and outside of sports, adapt on the fly.
Gobert averaged 15.1 points and 13.7 rebounds in 62 games this season. The 7-foot-1 big man earned his first All-Star nod earlier this year.
Gobert didn't handle the coronavirus pandemic well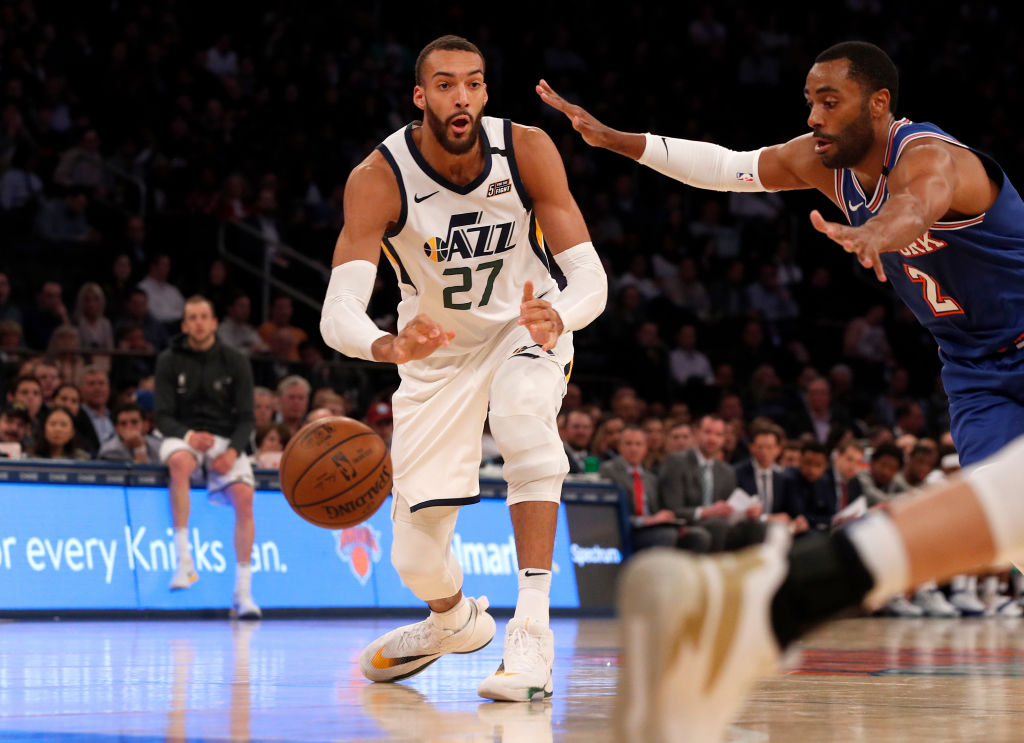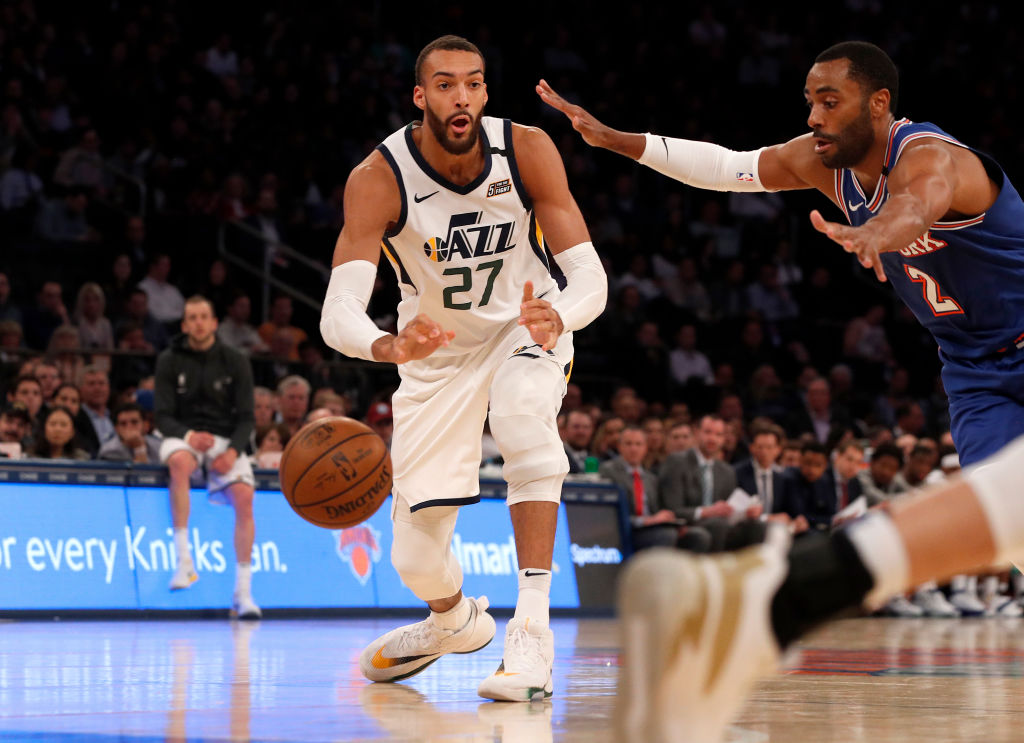 Jokes were made on social media when, in a poor attempt at being funny, Rudy Gobert touched reporters' recording devices in a jab at the coronavirus pandemic.
Those jokes stopped Gobert tested positive for the coronavirus a few days later.
Utah Jazz teammate Donovan Mitchell also took issue with Gobert's actions. Mitchell tested positive for the coronavirus a day after the NBA shut down.
Mitchell and Gobert reportedly didn't speak for a month, according to ESPN.
Jazz executive Dennis Lindsey told reporters on May 5 that he's optimistic about Mitchell and Gobert's relationship going forward.
"Look, the COVID-19 night of March [11] was really unprecedented. It brought a microscope to our team, and we get it. With that said, we're very pleased with the collective makeup of our group, Donovan and Rudy in particular. …

We look forward to moving forward. They've said their piece to each other. They've both visited at the ownership level, at management level, at the coaches level, at the players level with each other."
Will Rudy Gobert ever play in the NBA again?
Rudy Gobert can become an unrestricted free agent in July 2021, while Donovan Mitchell will become a restricted free agent at the same time.
Barring a trade, the two will have the entire 2020-21 season together, as well as any other games from the 2019-20 campaign.
When it comes to his play, Rudy Gobert definitely has a role in the NBA if he wants one. Gobert is an all-world defender who is capable of changing games with his presence in the paint and his rebounding skills.
Ultimately, though, Gobert's spot in the NBA might not come down to his playing ability.
Utah Jazz players reportedly took issue with Gobert's care-free attitude and his touching teammates' belongings days before he tested positive for the coronavirus.
To his credit, Rudy Gobert provided a heartfelt apology about how he handled the coronavirus. But other NBA players may not want to hear that, especially after Gobert's positive test halted the season and cost them money.
The Utah Jazz are confident that Donovan Mitchell and Rudy Gobert can let the past go and focus on bringing a title to Utah.
Accomplishing that feat when, or if, basketball returns this year will be crucial in determining Gobert's NBA future.