Rules Aside, Major League Baseball Cannot Let Joe West Umpire This Season
Pandemic or no pandemic, Joe West intends to be behind the plate this season.
A longtime MLB umpire known for his feuds with players and coaches alike, West is at high risk of testing positive for the coronavirus.
Professional goals and his theories on the virus, though, have West motivated to work this year. Rules and labor agreements aside, Joe West cannot be allowed to work a baseball game this summer.
Joe West is a veteran Major League umpire
When umpires are well-known, it usually isn't because of their stellar reputations.
Joe West fits perfectly into that category. "Country Joe" is a fiery umpire who has worked some of the greatest and most historical games in MLB history … but who has also been involved in plenty of spats and feuds.
West umped his first MLB game in 1976 and is still going strong nearly 35 years later. He resigned in 1999 during a labor dispute but returned to the majors in 2002.
The 2010s were a problematic decade for West. He earned a suspension in 2014 after he initiated contact with Phillies closer Jonathan Papelbon; West ejected Papelbon after the veteran reliever adjusted his groin.
MLB suspended West for three games in August 2017 when he told USA Today that then-Rangers third baseman Adrian Beltre was the sport's biggest complainer.
Beltre told reporters he thought West's suspension was unnecessary, according to ESPN.
West filed a defamation lawsuit against former New York Mets catcher Paul Lo Duca in October 2019. Lo Duca alleged West called more strikes when ex-Mets closer Billy Wagner pitched because Wagner let the veteran umpire drive a 1957 Chevrolet car, according to the New York Times.
West intends to umpire this season despite the COVID-19 risks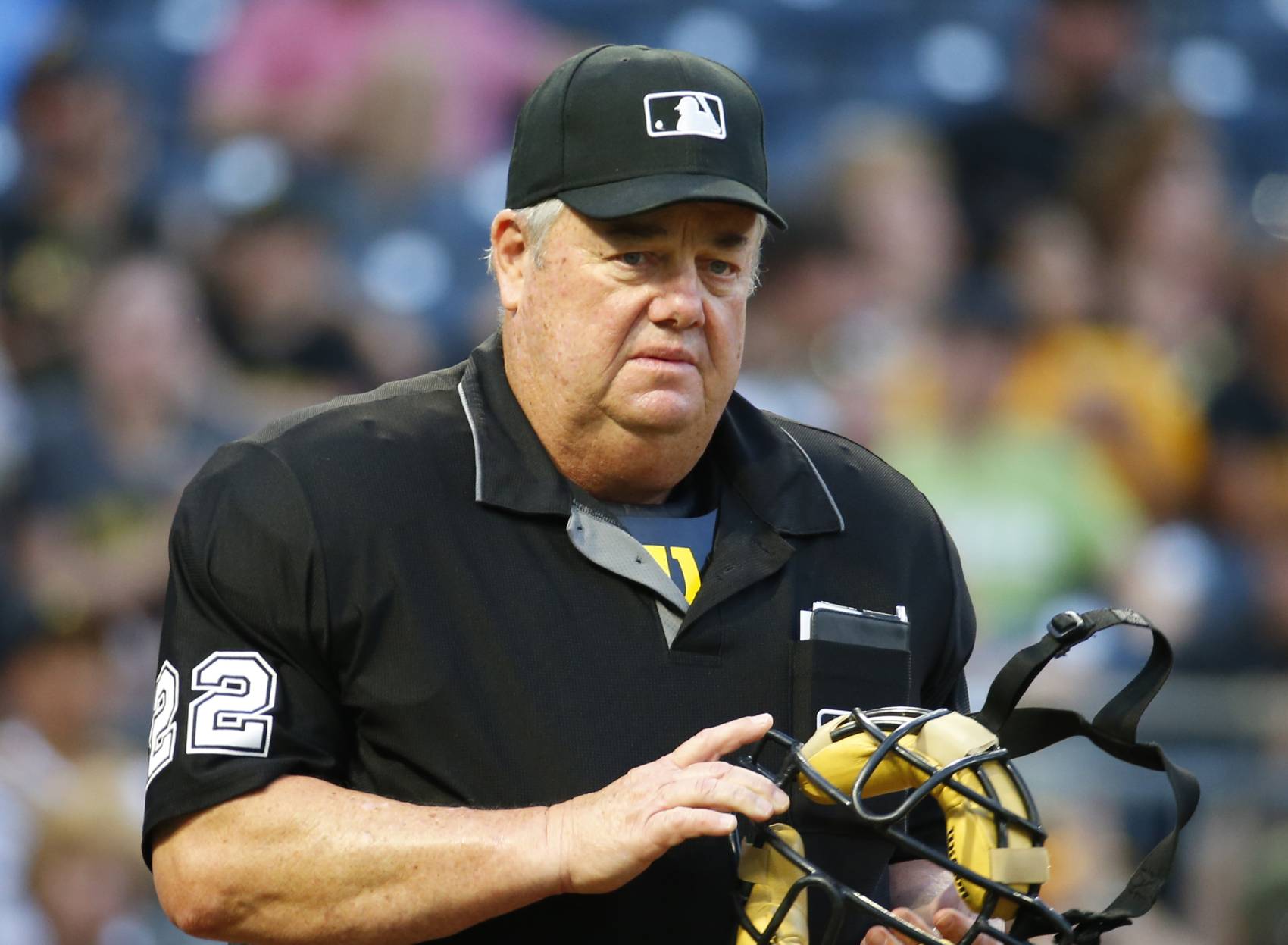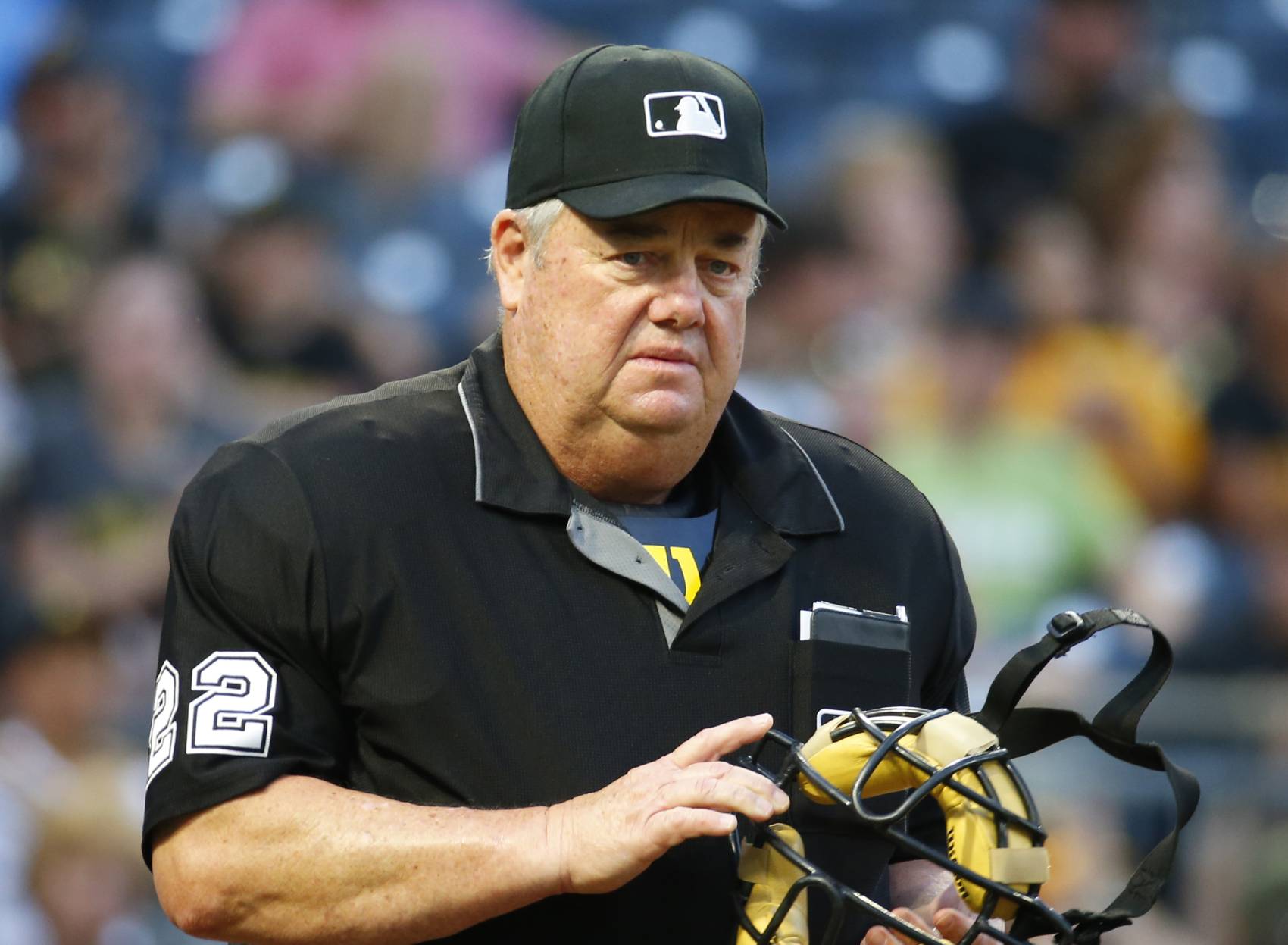 Joe West, by his own admission, is at high risk of testing positive for the coronavirus. West is 67, has a history of high blood pressure, and acknowledged he is overweight.
Several MLB umpires have already opted out of the season. West doesn't plan on joining them.
In a recent interview with The Athletic, West said he intends to work this season. West is 65 games shy of Bill Klem's record for the most games worked by an umpire; if West works a full 2020 season, he would set the record early next year.
West said he was skeptical about some of the reported death totals. He also said he lost 25 pounds over the winter and is ready to call games again.
"If this game hasn't gotten me by now, no virus is going to get me."
West recently worked a Tampa Bay Rays scrimmage without a mask.
Major League Baseball cannot let Joe West umpire this season
Major League Baseball expected West to opt out of the season. If he did so, he would still receive his full salary as a high-risk individual.
West wants to work, which is fine. But his stubbornness on the coronavirus pandemic and his refusal to wear a mask behind the plate is a bad sign.
The Athletic reported that Major League Baseball cannot legally force an umpire to opt out. But if West won't take the virus seriously, the league cannot allow him to work.
West is already putting others at risk by not wearing a mask behind the plate. The NBA has strict rules for those who don't follow precautions inside its bubble, whether it be players, coaches, or media.
Major League Baseball would be wise to create similar rules, especially for the umpires. The last thing Rob Manfred and the league need is a mass outbreak because Joe West refused to have a mask on behind the plate.