Russell Westbrook Finally Reaches Breaking Point With 'Westbrick' Criticism
The Los Angeles Lakers' disappointing 2021-22 campaign has predictably led to far-ranging criticism toward star point guard Russell Westbrook. The Lakers acquired him hoping he could become the missing piece for a championship contender. However, his ongoing lackluster performance, combined with the team's struggles, has led him to receive the brunt of the criticism.
The outside noise has gone well beyond the basketball court, with his wife Nina Westbrook dealing with fans harassing her on social media. All that pushed the former league MVP to finally address the negativity that is significantly impacting his family.
Russell Westbrook's ongoing struggle with Lakers amassing significant criticism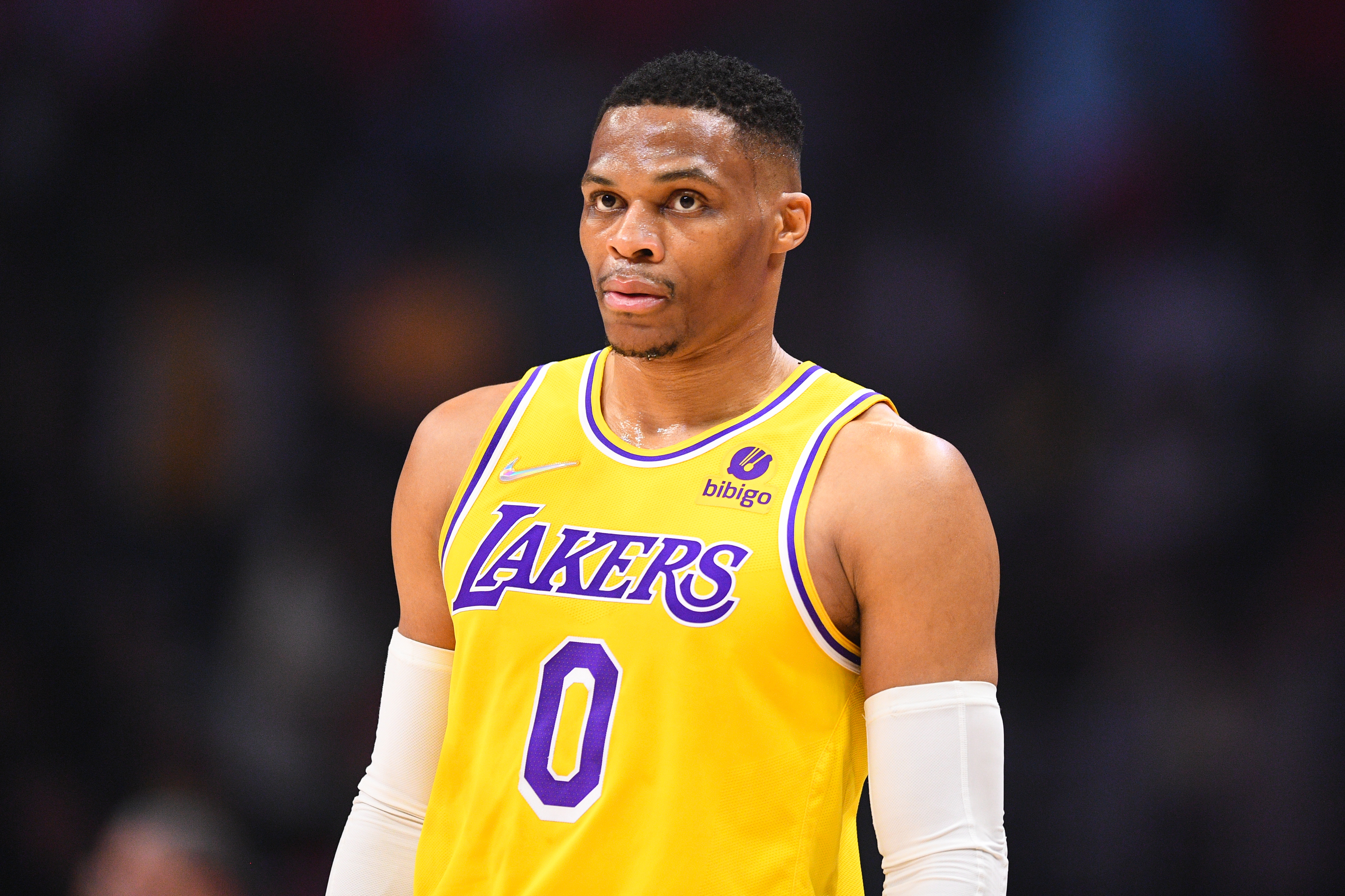 Westbrook's homecoming has been anything but an enjoyable experience as the Lakers have played well below championship expectations.
Injuries have played a massive part in the struggles, but his ongoing shortcomings are prominent in Los Angeles' issues. He's stumbled in filling the third star role behind LeBron James and Anthony Davis, leading to a conversation about moving him to the bench.
The outside criticism has led Westbrook's wife to call out longtime media member Skip Bayless for his constant badgering. These issues off the court have guided the star point guard to publicly discuss the matter.
Russell Westbrook finally reaches breaking point with 'Westbrick' criticism
The criticism toward Russell Westbrook's performance on the court may be warranted, but it kicked up another notch off the court that has garnered his full attention.
His wife Nina's recent Twitter spat with Skip Bayless made the chatter personal for the 33-year-old. After Monday's loss to the San Antonio Spurs, his recent experience with his son at a parent-teacher conference combined with his wife's ordeal pushed him to no longer ignore the ridicule he receives concerning his last name.
"It really kinda hit me the other day," Westbrook said after Monday's loss to the Spurs. "Honestly, me and my wife were at a teacher-parent conference for my son. And the teacher told me, she's like, 'Noah, he's so proud of his name. He writes it everywhere. He writes it on everything. He tells everybody, he walks around and says 'I'm Westbrook, Westbrook!'.
"And I kinda sat there in shock, and it hit me like, 'Damn, I can no longer allow people — for example, 'Westbrick', is now shaming. It's shaming my name, my legacy for my kids. It's a name that means more not just to me, but to my wife, to my mom, my dad, the ones that kind of paved the way for me.
"And that's just one example. That kinda hit myself and my wife in a place where — it's not great man. I think a lot of times I let it slide, but it's now time to put a stop to that and put it on notice. Like, there's a difference. And we need to make sure that it's understood. And every time I do hear it now I will make sure that I address it and make sure that I nip that in the bud."
Westbrook is more than comfortable with the criticism toward his performance, but he's drawn the line with it moving toward impacting his family. He also revealed that his parents and wife don't even attend home games at Crypto.com Arena because of the negativity directed toward them.
There comes the point where the outside noise goes too far. Ultimately, Westbrook reached a more than reasonable breaking point and needed to address an issue that is starting to get out of hand beyond the game of basketball.
Russell Westbrook must help guide the Lakers toward the playoffs
Westbrook will do what he can to control the noise, which must feature improved play on the court.
The nine-time All-Star's performance significantly impacts the level of negativity around him. Although a portion of fans take their disgruntlement too far, the frustration lies with how he's played in a Lakers' uniform.
Los Angeles needs him to play a prominent role to effectively push them toward the playoffs. Westbrook is well aware of those parameters, making the last 18 games of the regular season crucial. NBA title contention remains the end goal, making snagging a playoff spot the first hurdle to overcome.
Improved play won't become the end all or be all to the criticism, but that will quiet the unnecessary chatter.
Like Sportscasting on Facebook. Follow us on Twitter @sportscasting19.
RELATED: Stephen A. Smith Delivers Knockout Blow to Russell Westbrook Experiment: 'Doesn't Deserve to Be a Laker'