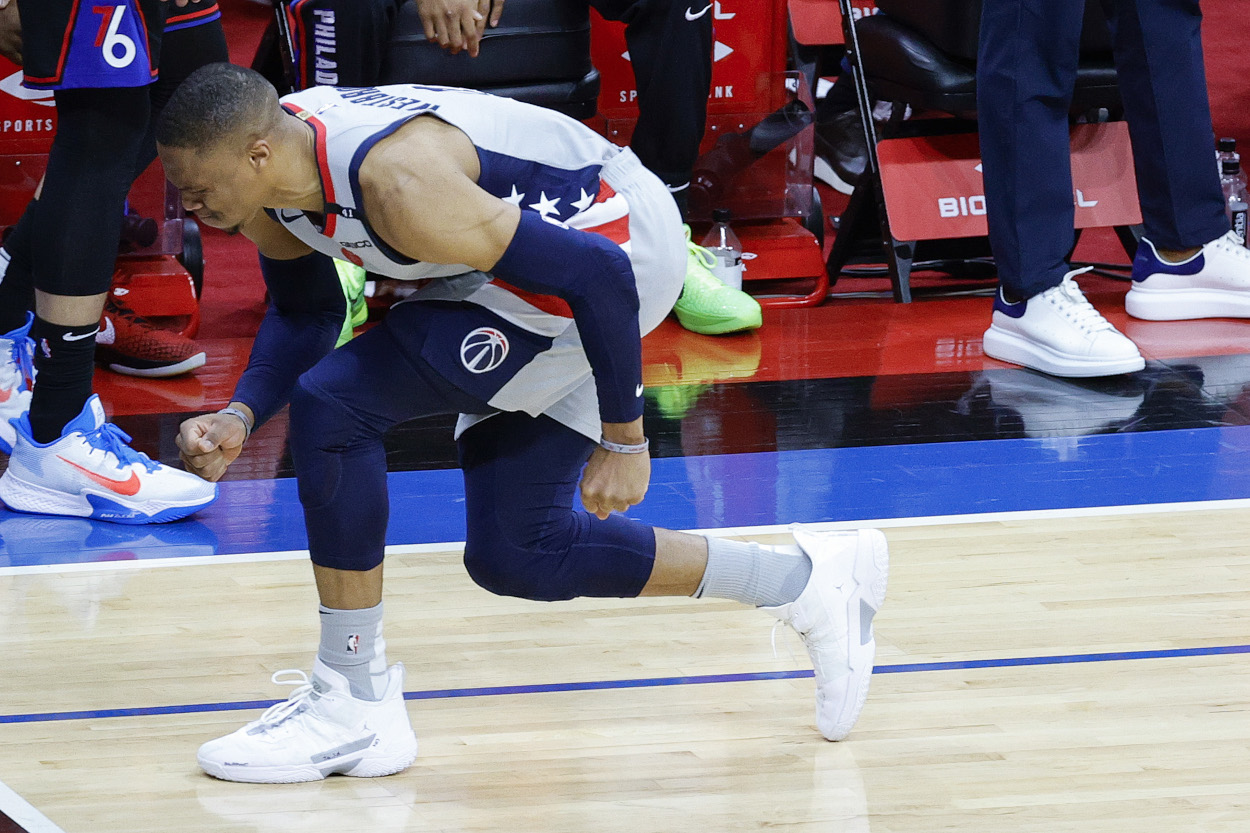 Fans' Return to Arenas Marred by Incidents Involving Russell Westbrook, Kyrie Irving, and Others
Russell Westbrook isn't even the latest athlete to be a victim of openly hostile behavior from a fan, but three incidents in one night of NBA Playoffs action shows a recurring pattern.
While it was disappointing when sporting venues around the country were empty of fans, one notably welcome side effect emerged. Players did not have the energy generated by working in front of a capacity crowd, but on the other hand, no one from the stands was hurling epithets or worse at them. In one night in the NBA Playoffs, not long after some municipalities had scaled back pandemic precautions to allow more fans back in the arena, stupidity in the seats was back. Russell Westbrook was only the first target on the night. A few nights later, Kyrie Irving was in the crosshairs of an angry fan.
It's disheartening at best to think that people who couldn't go to sporting events for many months celebrated their return by heaping abuse on players from the opposing side.
Russell Westbrook the initial target during a hat trick of hate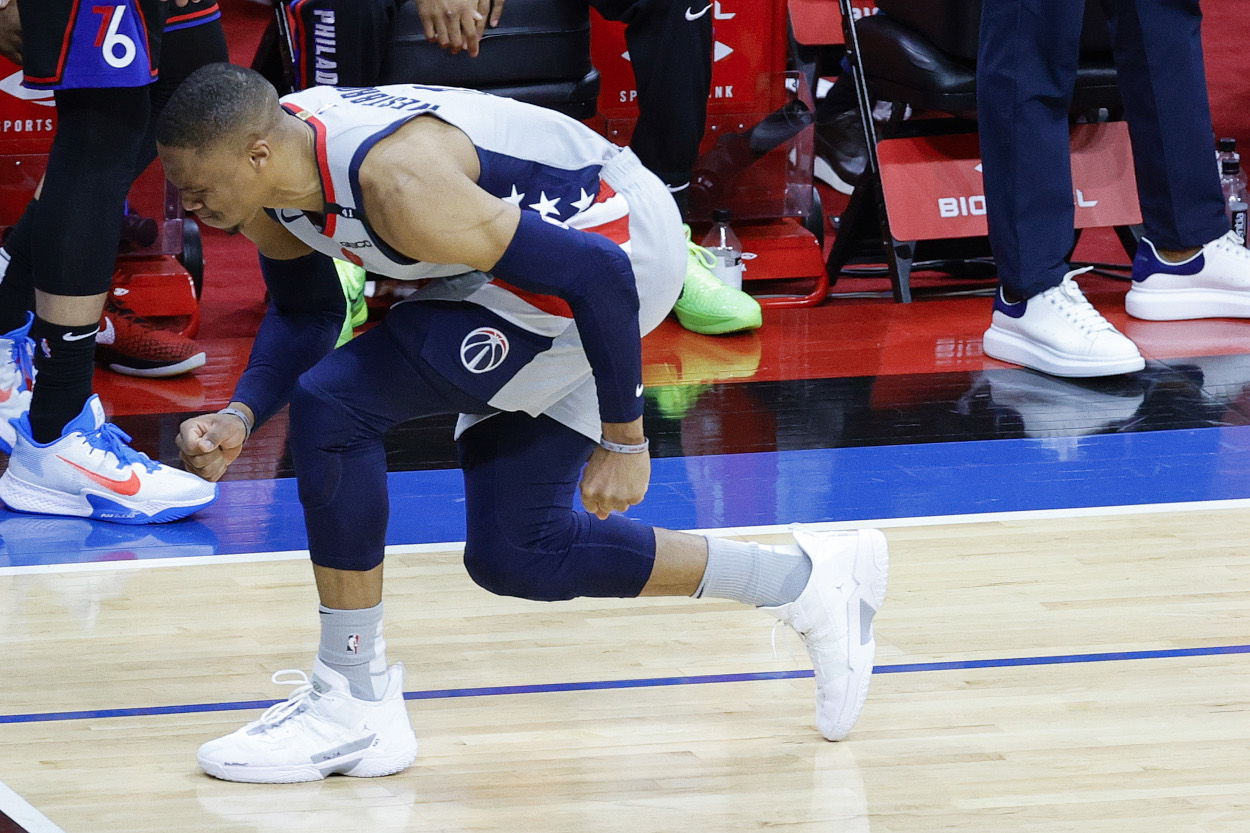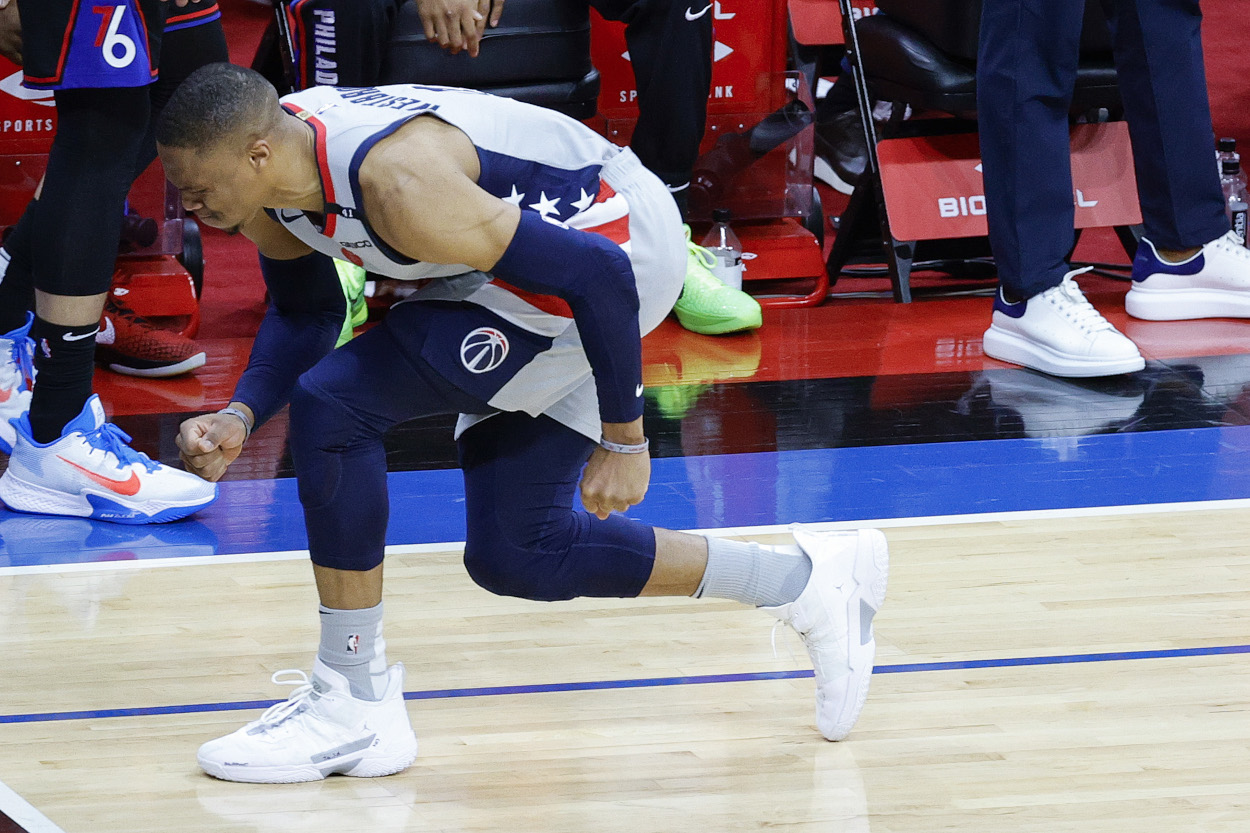 In Philadelphia, a fan dumped popcorn on the head of Washington Wizards star Russell Westbrook. Westbrook was being taken to the locker room for medical tests on an injured ankle at the time. The Philadelphia 76ers and Wells Fargo Center responded by revoking the fan's season ticket privileges and issuing a ban, per ABC6 in Philadelphia.
The same night at Madison Square Garden, social media buzzed after footage indicating a fan spat on Atlanta Hawks star Trae Young made the rounds. The New York Knicks condemned the action and banned the fan from the building.
Showing it's not an East Coast thing, the Utah Jazz banned three fans for what was called a verbal altercation. Memphis Grizzlies guard Ja Morant's family was at the heart of that incident.
It's hard to recall three such events happening so close together. But it's effortless to remember such incidents stretching back decades. No, this is not a new phenomenon. It has been lurking for a long time.
Promotions went wrong
In the 1970s, two incidents related to team promotions gone wrong led to the home teams forfeiting games. The first was in 1974 when the Cleveland Indians gave a forfeit victory to the Texas Rangers after their ill-conceived 10-cent beer night idea went, well, pretty much where one would expect. Fans could purchase up to six cups at a time, and more than 25,000 showed up at old Cleveland Stadium for the event.
Five years later, the Chicago White Sox invited fans to bring disco records to Disco Demolition Night between games of a doubleheader. But the explosion of a giant box full of vinyl records not only left the outfield unplayable (colossal bomb craters can do that, you know), but hundreds of young people overran the crowd. The Detroit Tigers got a forfeit victory, the Chicago Police Department made 39 arrests, and six people were injured.
Players anger fans, who anger players, and so on
Sports fandom is a passionate endeavor. No one yells "just try hard" to their favorite team. But there is psychology beyond just root, root, rooting for the home team that takes an ugly turn. Russell Westbrook has been at the center of more than one of these incidents.
For Kyrie Irving, a return to Boston — a city in which he played for two seasons — for a playoff series stirred up emotions. He talked about racism he experienced in Boston. Fans came to TD Garden ready to boo loudly at Irving, which is their right. After Irving stomped on the Celtics' logo following a Game 4 victory by his Brooklyn Nets, one fan did more than boo. He faces assault and battery charges for hurling a water bottle at Irving as the player went down the tunnel to the locker room, per Shams Charania of The Athletic.
Did Irving provoke the emotions of the fans? Absolutely. Do fans provoke the emotions of the players? Without question. But immediately, we fall into an almost primal state of wanting someone to blame. Most often, that is the player because, hey, there are more of "us" (fans) than there are of "them" (athletes). The truth of the matter is that it comes down to the oft-cited legal precedent in the famous case of Chicken v. Egg. Both are wrong and both are right.
Toxic fandom went on hiatus during the pandemic. But unfortunately, as soon as fans began coming back to the arenas in more significant numbers, the incidents wherein some of those fans cross the line from fanatic to abusive came back right along with them.