What Russell Westbrook's New Contract Means for the Thunder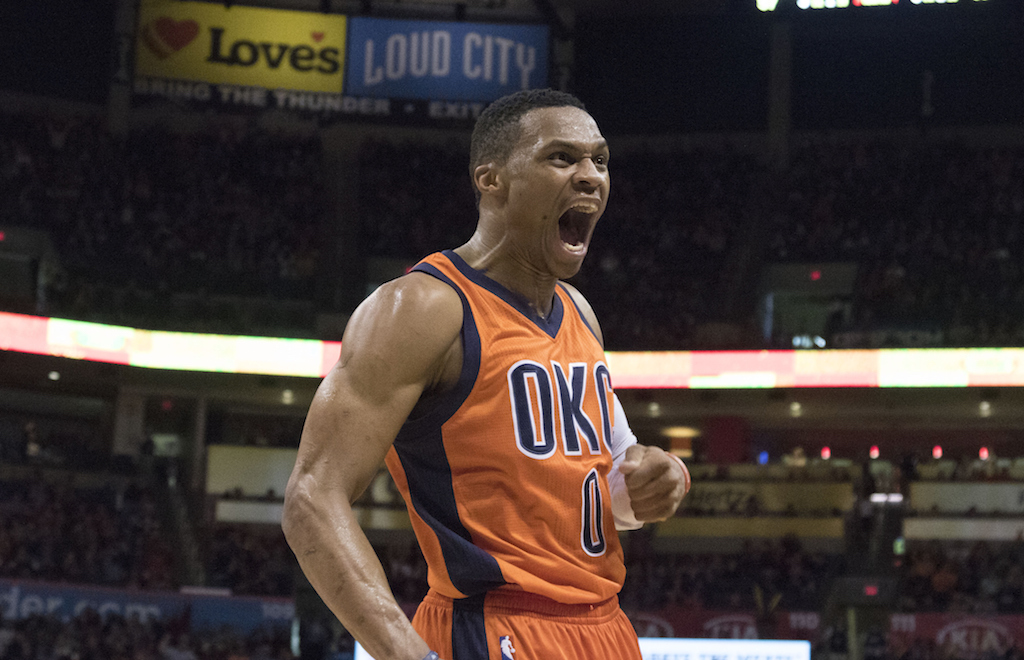 The anticipation of where Oklahoma City Thunder point guard Russell Westbrook could land during 2017 free agency is now over. The reason? The Thunder were willing to do whatever it took to make sure Westbrook remained in Oklahoma City, and they signed him to a three-year, $85-plus million max renegotiation, according to Adrian Wojnarowski of The Vertical.
Obviously, the major concern of Westbrook potentially leaving stems from the fact that Thunder fans just had their hearts broken, when Kevin Durant chose to skip town and head to the Golden State Warriors during this offseason. The Thunder were staring at a situation where they could potentially lose their two stars in back-to-back offseasons, but fortunately, they avoided this happening by getting Westbrook to agree to a huge three-year extension. Obviously, Westbrook himself is pretty happy about it.
— Russell Westbrook (@russwest44) August 4, 2016
The question now: What does this all mean for the Thunder? All good things, but the most important thing is that Oklahoma City remains a legitimate championship contender.
The Thunder are still serious contenders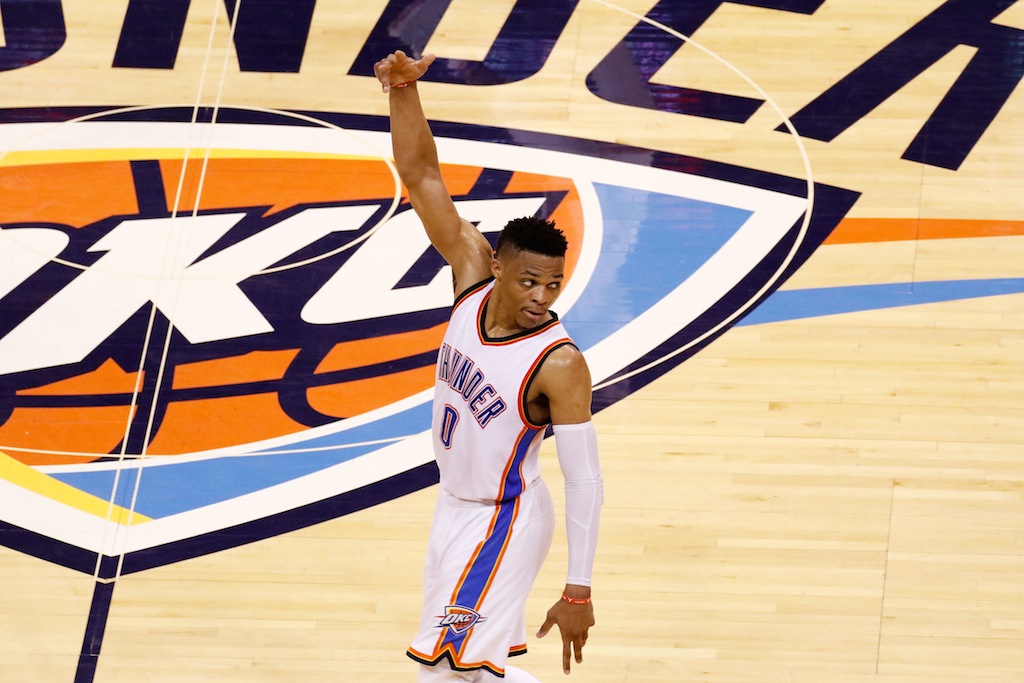 When Durant left town, many decided to push the Thunder to the bottom half of the Western Conference. While it's an understandable thought process, it's not the right one. The Thunder still have plenty of talent, and now that Westbrook is in town for the foreseeable future, they still have their superstar to cause headaches for opponents. Between Westbrook, who we know can put up a triple-double on any night, and the strong supporting cast around him, what's not to love about the Thunder?
Steven Adams and Enes Kanter make a strong duo inside; Victor Oladipo is one of the more underrated players in the NBA; and the team still has a few other intriguing players such as Cameron Payne, Ersan Ilyasova, and Andre Roberson. Overall, betting against the Thunder is just a bad idea at this point. Westbrook will be out to show the world that he doesn't need Durant, which may lead to this Thunder team clicking better than ever before.
Recruiting stars in 2017 just got a lot easier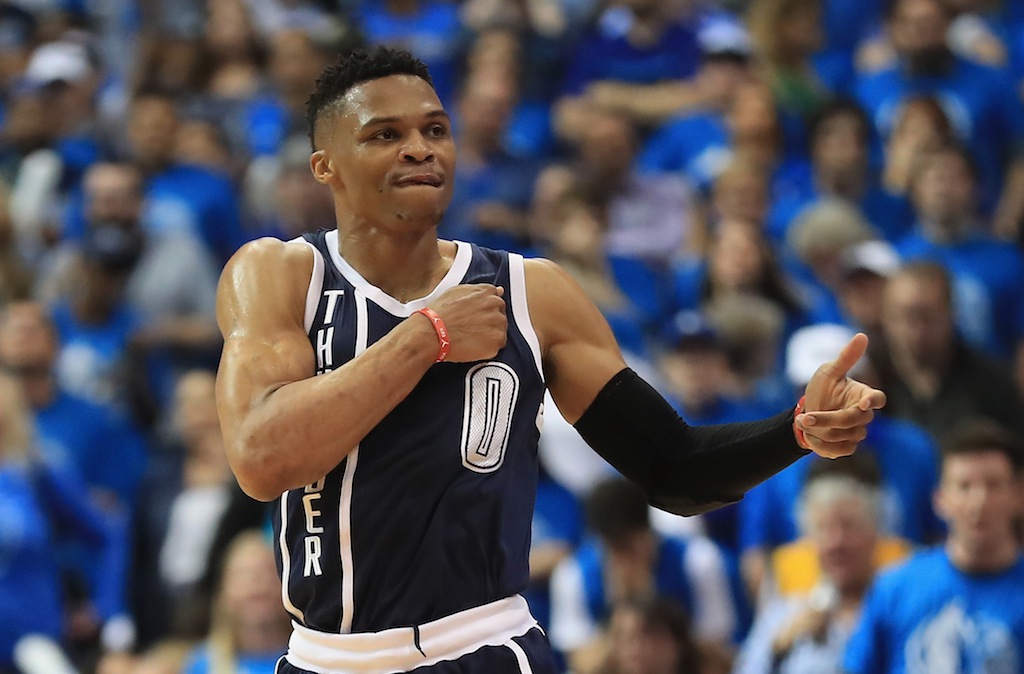 Looking forward to the 2017 offseason, there's a plethora of talent out there, and you can bet the Thunder will push to land one of those players. One name that immediately comes to mind is Los Angeles Clippers power forward Blake Griffin. A duo of Westbrook and Griffin would be downright scary for the rest of the NBA. Along with that, Giannis Antetokounmpo will be a restricted free agent, but Milwaukee will likely do what they can to keep him in town. Rudy Gobert, Gordon Hayward, and Paul Millsap may also find themselves hitting free agency.
With Westbrook locked into a deal with the Thunder, it's a lot easier to recruit big names, as Westbrook himself could not only do recruiting, but the higher-ups have a selling point for free agents. The idea of playing alongside the superstar point guard — and how well it could set the team up to push for a championship — will be a nice recruiting angle to many free agents.
Russell Westbrook will win an MVP award
This is more of a prediction than anything, but with Westbrook set up to lead the show, hungry to silence critics and also to prove that he doesn't need Durant to win a title — it sets him up for one of the best years of his career in 2016–17. He'll have plenty of big competition for this award, but for a player who can post a triple-double on any night and averaged a double-double last season, it's hard to bet against him.
We've seen Westbrook show that he can average big points per game (28.1 in 2014–15), as well as improve as a passer. Over the past three seasons his assists per game has gone up, hitting a peak at 10.4 last season. Basically, Westbrook can do anything and everything you want from a player, and he may prove by the end of this season that he's one of the top two or three players in the league. If the Thunder can make a push toward the top of the West — led by Westbrook — it'll be hard not to give him that MVP award.
Statistics courtesy of ESPN and Basketball-Reference.