Russell Westbrook Strongly Addresses All the Misconceptions About Him
For about a decade, Russell Westbrook has been one of the best players in the entire NBA. His extreme competitiveness has made him one of the most exciting players to watch over the years. It has also rubbed some people the wrong way, though. This has maybe led to Westbrook being misunderstood. He, however, recently sent a strong message about those misconceptions.
Russell Westbrook has been one of the best players in the NBA
Russell Westbrook proved to have a ton of potential in college at UCLA, which led to him becoming the No. 4 overall pick in the 2008 NBA draft. Westbrook then had a nice rookie season with the Oklahoma City Thunder. He ultimately averaged 15.3 points per game, 5.3 assists, and 4.9 rebounds.
He then continued to improve over his first few seasons before becoming a star in his third year. Westbrook averaged 21.9 points per game, 8.2 assists, and 4.6 rebounds that season, which helped him earn his first All-Star selection.
He then had another nice season in 2011-12, but the Thunder, as a team, had an incredible year. Westbrook, Kevin Durant, and James Harden ultimately led the Thunder to the NBA Finals that season. They eventually lost to LeBron James and the Miami Heat, though.
He has since not made it back to the NBA Finals, but Westbrook has ultimately become one of the best players in the entire NBA. He led the NBA in points per game in 2014-15 and 2016-17, and he won the league MVP award in 2016-17. Westbrook also led the league in assists per game in 2017-18 and in 2018-19, and averaged a triple-double in three straight seasons from 2016-17 through 2018-19.
However, after three straight losses in the First Round without Kevin Durant on the Thunder, Westbrook then got traded to the Houston Rockets in 2019. During the 2019-20 season with the Rockets, he averaged 27.2 points per game to go with 7.9 rebounds and seven assists. The Rockets, though, lost in the Western Conference Semifinals to the Lakers. Westbrook only averaged 17.9 points per game, seven rebounds, and 4.6 assists in the playoffs.
Following some offseason moves that included the Rockets getting a new head coach, Houston recently traded Westbrook to the Washington Wizards for John Wall and a draft pick.
Some people think that he is a bad teammate
Westbrook is extremely competitive but also has more success with the ball in his hands rather than playing off the ball. These two things paired together have led to people maybe thinking that he is not a great teammate.
The things said about him have been somewhat similar to the things people said about the great Kobe Bryant. However, Westbrook doesn't have any championships to back it up. His critics have just gotten louder, too, especially after seeing Westbrook fail to make things work with great players like Kevin Durant, Paul George, and James Harden.
It appears that he isn't thrilled about people thinking that he is a bad teammate, either.
"He has been very bothered, I'm told, by the suggestion of the kind of teammate he is, and the criticism that he's felt he's taken here in the last months, year about being a great teammate — that's important to him," ESPN's Adrian Wojnarowski recently said on Get Up. "I think those who played with him in his career consider him among the most loyal [teammates], [a] guy who would do almost anything for the guys around him or people in an organization. I think going to Washington, I think that's extra motivation for him to really try to make it work with (Wizards guard) Bradley Beal."
Russell Westbrook addressed the misconceptions about him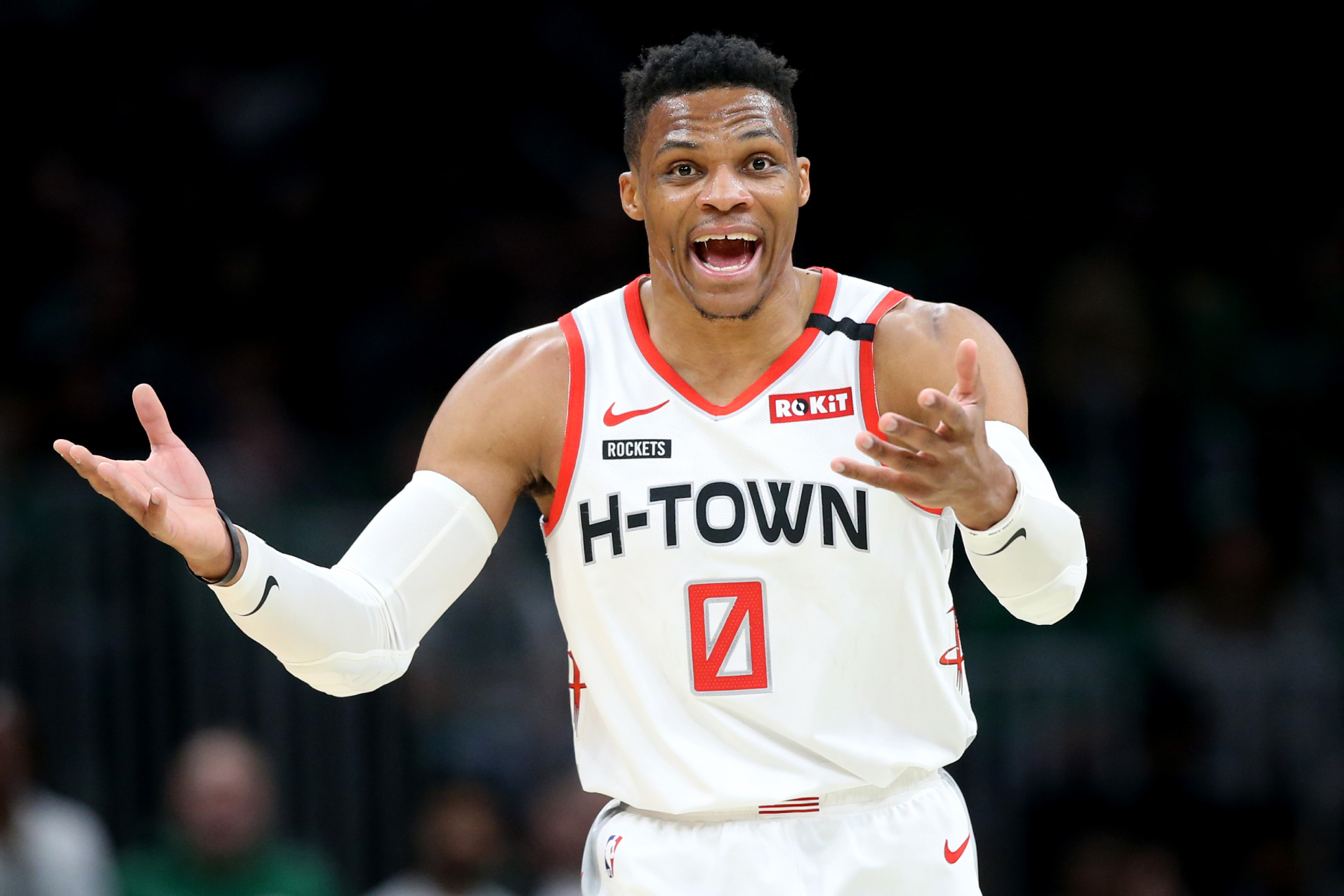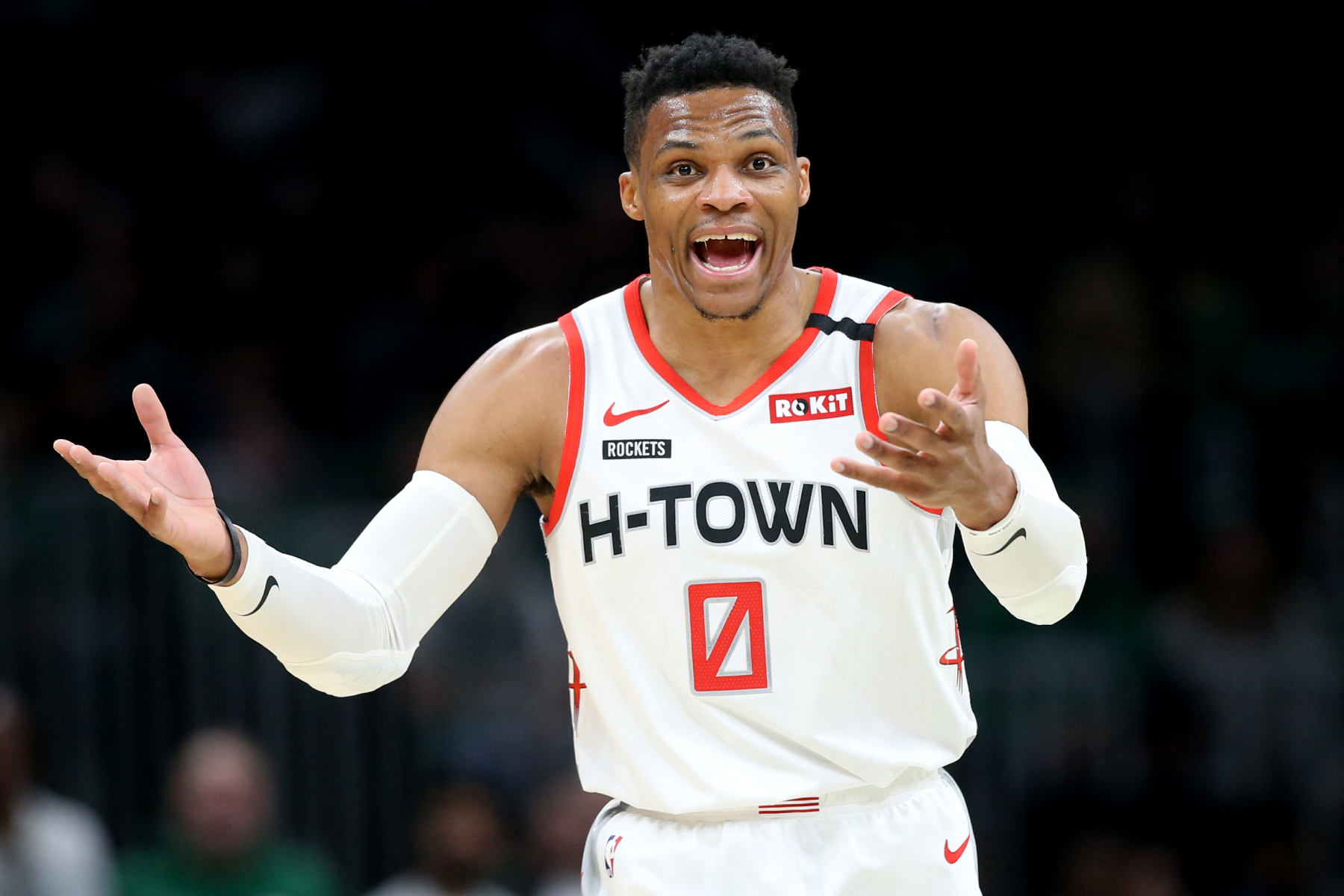 Westbrook recently joined his new team in the Wizards. It didn't take long for him to get asked a question about what is most misunderstood about him, either.
"Where do you want me to start?" Westbrook said, according to ESPN. "Well listen, I think the underlying thing about that is 90%, 100% is not even true."
He continued: "Because a lot of times, the things that are made up, people don't actually know me to be able to say anything about me or what I am about or what I believe in. … The biggest thing for me is just kind of going and being myself, which is easy because being myself, I can be genuine and loyal and understanding. Obviously, I am not the easiest guy to understand, whatever, watch play, whatever people may think."
Maybe the claims about Westbrook not being a great teammate aren't always true. Whether they are or not, though, there is an immense amount of pressure on him to make things work with Bradley Beal on the Wizards. It should be an interesting storyline to follow this season and potentially in future seasons.
Stats courtesy of Basketball Reference