Russell Westbrook Waited Just 20 Minutes After Getting Traded to the Lakers Before Calling Another Player Who Also Later Joined Him in LA
Russell Westbrook is returning home to California — where he was born, went to high school, and played college ball — as he's now on the Los Angeles Lakers. He didn't wait long to potentially start recruiting for his new squad, either. In fact, one of his new teammates, who also recently joined the Lakers through free agency, said Westbrook only waited about 20 minutes after getting traded to LA to give him a call.
That player was Trevor Ariza.
Russell Westbrook and Trevor Ariza are a part of the new-look Lake Show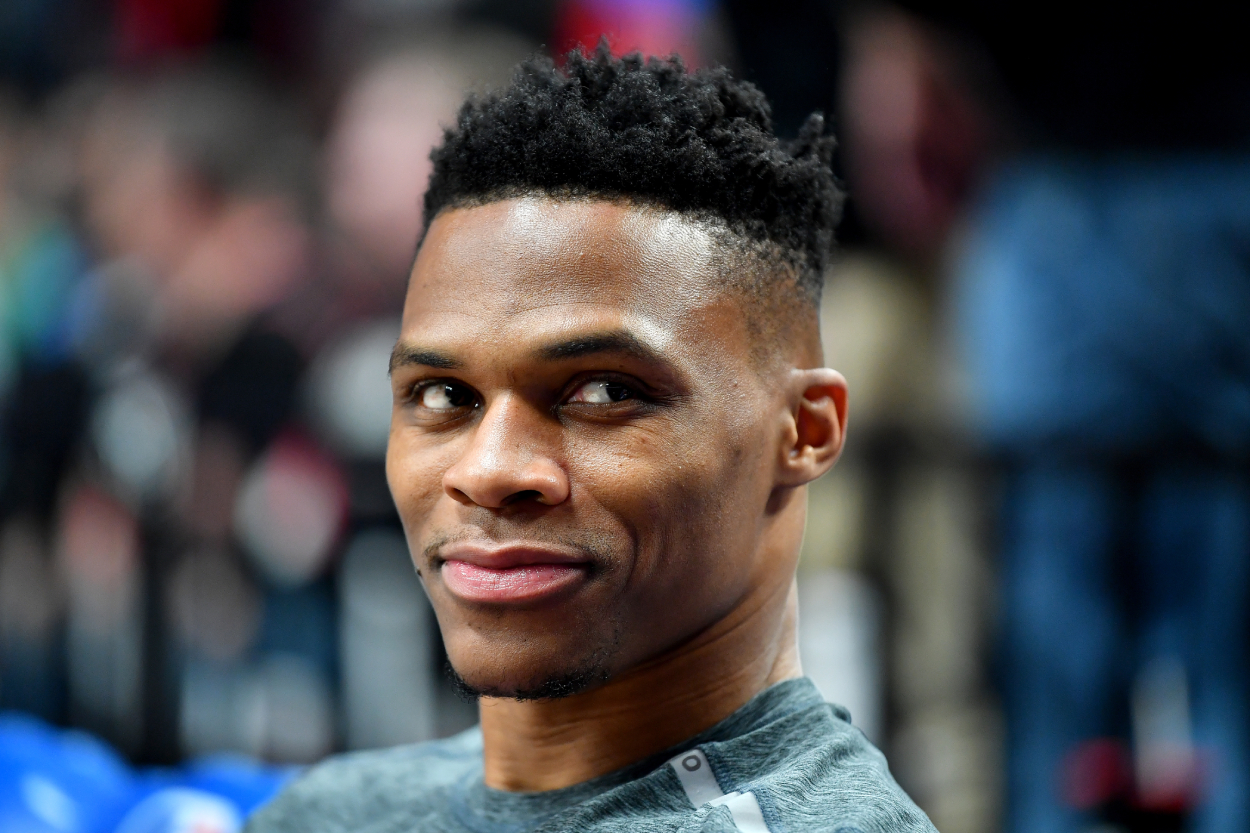 The Lakers still have their two stars from their 2020 championship-winning team in LeBron James and Anthony Davis. But after losing in the first round of the playoffs (mainly because of injury) last season, LA has completely reloaded its roster.
In addition to trading for Westbrook, the 2016-17 NBA MVP, the Lakers have added several key players through free agency including, Carmelo Anthony, Wayne Ellington, Malik Monk, Kendrick Nunn, Dwight Howard, Kent Bazemore, and, yes, Trevor Ariza.
While Westbrook is essentially returning to his hometown team, Ariza is as well. He went to high school at Westchester in LA before playing college ball at UCLA. Ariza then played for the Lakers in parts of two seasons in 2007-08 and 2008-09, winning a championship with Kobe Bryant and company in 2009.
Russell Westbrook may be a reason why Trevor Ariza joined the Lakers through free agency
Ariza was on the hunt for a new team this offseason as the 17-year vet was a free agent. So, not long after the Lakers acquired Westbrook via trade, the former MVP gave him a call.
"It's funny because Russ got traded, and 20 minutes after he got traded, he was on my phone," Ariza said in his introductory press conference, per a video on NBA.com. "I don't know if he was telling me he was happy to be home, or he wanted to go to dinner, or what he wanted to do. I just know he called my phone like, 'Yo, what are you doing? Where are you at? I need to talk to you; I need to see you.' And from then on, we kept in constant communication, and it just so happened that I'm here."
Ariza didn't outright say Westbrook recruited him, but it's fair to assume he did to some degree, given how much Ariza said they continued talking.
However, the former NBA champ also revealed that other people important to him recruited his services to LA as well.
"I think the biggest recruiter if you want me to be honest, was my children," Ariza, who has played for five teams in the last three years, said. "My children been here for the past three years without traveling because I've been moving around so much. They were ready for me to come home, ready for me to be home, and I wanted to be home with them."
No matter who recruited him, though, Ariza's in LA now and has a chance to be a part of something special.
The Lakers' free agency and trade acquisitions can lead to a special season
The biggest storyline around the Lakers' offseason moves so far has been the combined age of all their players; they are now one of the oldest teams in NBA history. However, they can also be one of the most dangerous.
LA not only has two of the NBA's greatest facilitators who can also score in James and Westbrook, but the team also has one of the game's best bigs in Davis, and it added some great shooters to play alongside the Big Three. If Westbrook, James, or Davis can draw double-teams, they'll have Ariza, Anthony, Nunn, Monk, and Ellington to kick it out to for threes.
Sure, there are justifiable question-marks around the Lakers, given that Westbrook and Davis aren't the greatest of shooters and that LA has eight players 32 years of age or older. But the talent is certainly there, which means the Lakers have a great chance to win another NBA title this upcoming season.
Stats courtesy of Basketball Reference