Russell Wilson Compares His Successful Seahawks Career to 10,000 Light Bulbs: 'Winning Is a Habit'
Russell Wilson and his Seattle Seahawks may have gotten knocked out of the playoffs early this past season, but he's still got reasons to smile. His marriage to multi-platinum singer Ciara keeps him grounded and focused on working hard. While he is disappointed his team didn't make it farther, he sees it as another challenge that will only drive him to greatness next season. And he compares his success to … lightbulbs?
Russell Wilson's NFL career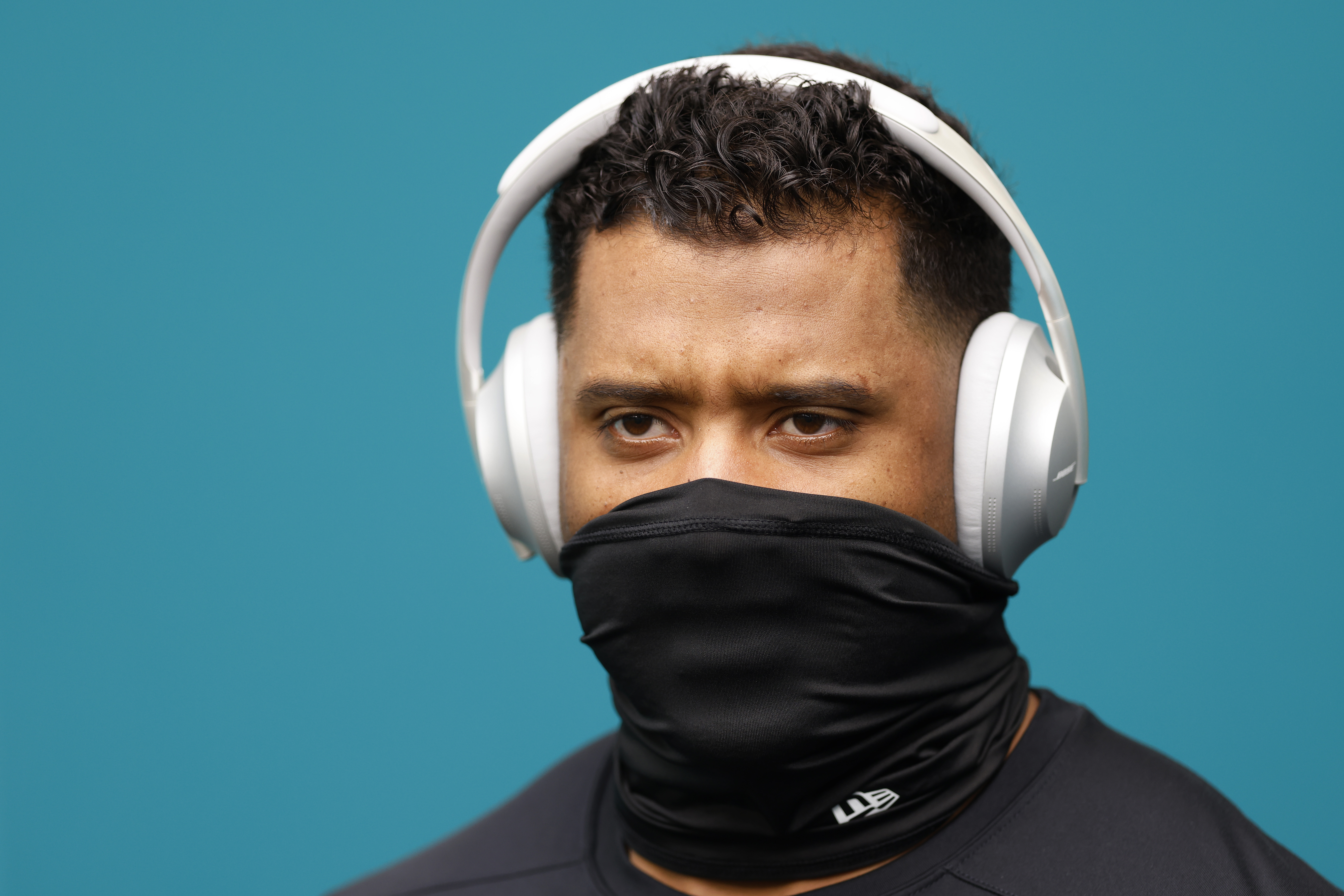 Wilson was picked up by the Seahawks in the third round of the 2012 NFL draft. Although he was a solid player, his height was a factor in many teams passing him over. Seattle took a chance on him, and the gamble paid off big time. He led the Seahawks to the postseason in seven of his first eight seasons, including two Super Bowl appearances. 
Wilson holds a slew of records, including most wins by an NFL quarterback through nine seasons, and is one of four quarterbacks with a career passer rating over 100. In addition, he's had to endure a changing cast of teammates, most notably at running back, and suffer through a lackluster defense. Through it all, Wilson has carried the team when needed and consistently works hard to better himself and his team.
Wilson on winning
It's no secret that Wilson likes to win. This past season, he became the NFL's all-time winningest quarterback during his first nine seasons. But Wilson puts in the work, and even when he fails, he gets back up and tries again. That might be the reason for his success.
"Winning is a habit, you know? And nothing happens by accident." He told GQ, "I think it was Thomas Edison, maybe, who talked about 10,000 light bulbs. That's how many light bulbs it took to get to the right light bulb, you know? When you think about all that, how many times does it take to get to the right special moment, to get to that perfect place? If it was so easy to get to perfection, everybody would do it. That's why you aspire to make the perfect light bulb." 
It's a statement that Wilson lives by. He might face challenges and adversity, but those challenges motivate him to work harder. Just like Thomas Edison, he'll keep trying and trying until he gets it right. 
What's next for Russell Wilson and his Seahawks?
After their disappointing loss to the Los Angeles Rams in the wild-card round, Wilson waited a few weeks before making a comment that turned a few heads and set rumors swirling about him being unhappy in Seattle. He talked about his displeasure with being sacked so many times and how it's taking a toll on him. While it might've been a shot at the offensive line, he also followed it up by saying that he had to do better himself. 
Wilson also commented that he wished to get more involved in the personnel decisions because he wants to be around players that he can trust and also want to win as badly as he does. Because he never expressed frustrations before, it came as a big shock to fans and left them wondering if Wilson was looking to leave.
Some feel his comments are his way of trying to distance himself from the team — a classy way to go about leaving. Others aren't so sure the Seahawks are willing to deal him away. If they were to trade him before June 1, it would trigger a $39 million cap charge, a situation the Seahawks might not be comfortable with.
If he stays or if he goes one thing's for sure: Wilson will work as hard as he can to get back on top.