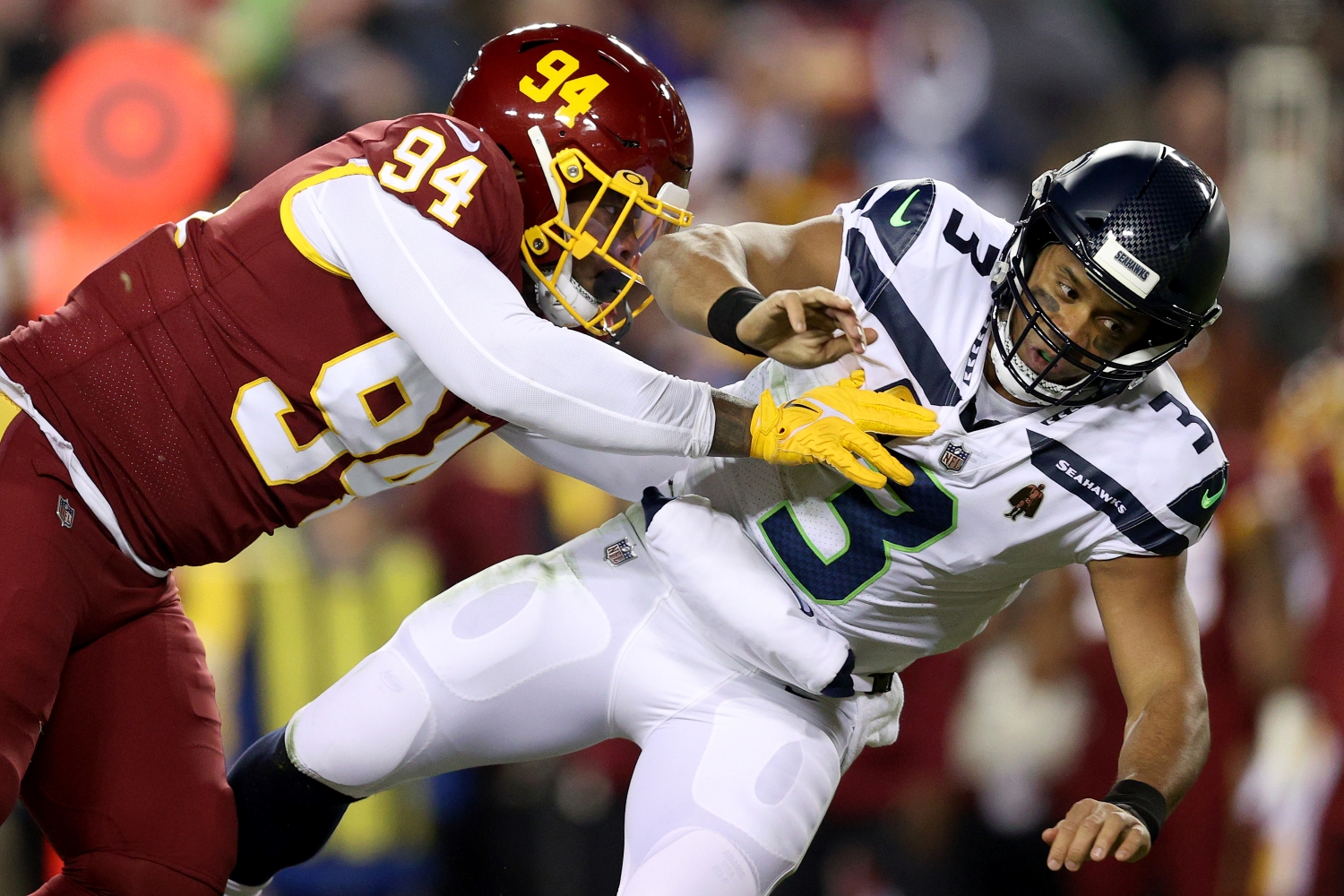 Russell Wilson is Dangerously Close to Suffering a Rare Black Mark on His Hall of Fame Resume
Russell Wilson's Hall of Fame-caliber resume will look slightly less impressive once the Seahawks suffer their next loss.
Russell Wilson has been the hallmark of consistency throughout his NFL career. While he only has one Super Bowl ring at home, there's no doubt he deserves a spot in Canton for his accomplishments with the Seattle Seahawks.
Unfortunately for the superstar quarterback, he's dangerously close to suffering a rare black mark on his Hall of Fame-worthy resume.
Russell Wilson hasn't looked like a future Pro Football Hall of Fame inductee in recent weeks
Over the last decade, Russell Wilson has racked up numerous individual awards and established a reputation as one of the best players of his generation. An eight-time Pro Bowler who's often had to overcome poor offensive line play and a lack of creativity from the coaching staff, the 33-year-old deserves tremendous credit for never missing a game until this season.
And even though he hasn't looked nearly the same since he returned from a finger injury that required surgery, there's no doubt Wilson has done enough to cement his status as a lock for the Pro Football Hall of Fame.
However, it's impossible to ignore the situation going on in Seattle. After raising concerns about his future with the franchise in the spring, the idea of Wilson remaining with the Seahawks after the 2021 season seems less likely than ever. After all, he isn't getting any younger, and his team isn't getting any better.
In fact, Seattle's struggles have put him in a position to suffer a rare blow to his reputation and resume.
The longtime Seahawks star is dangerously close to suffering a rare black mark on his resume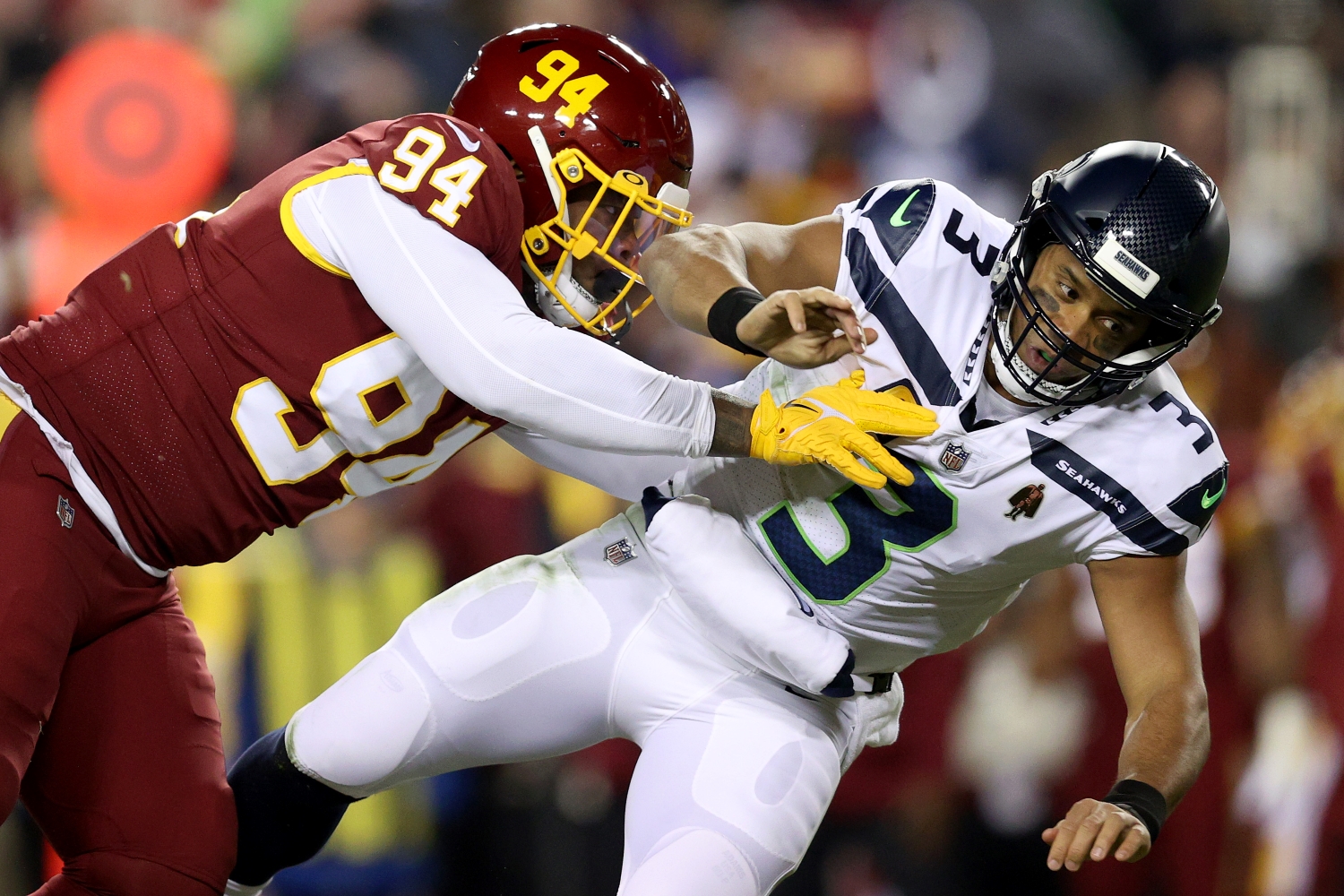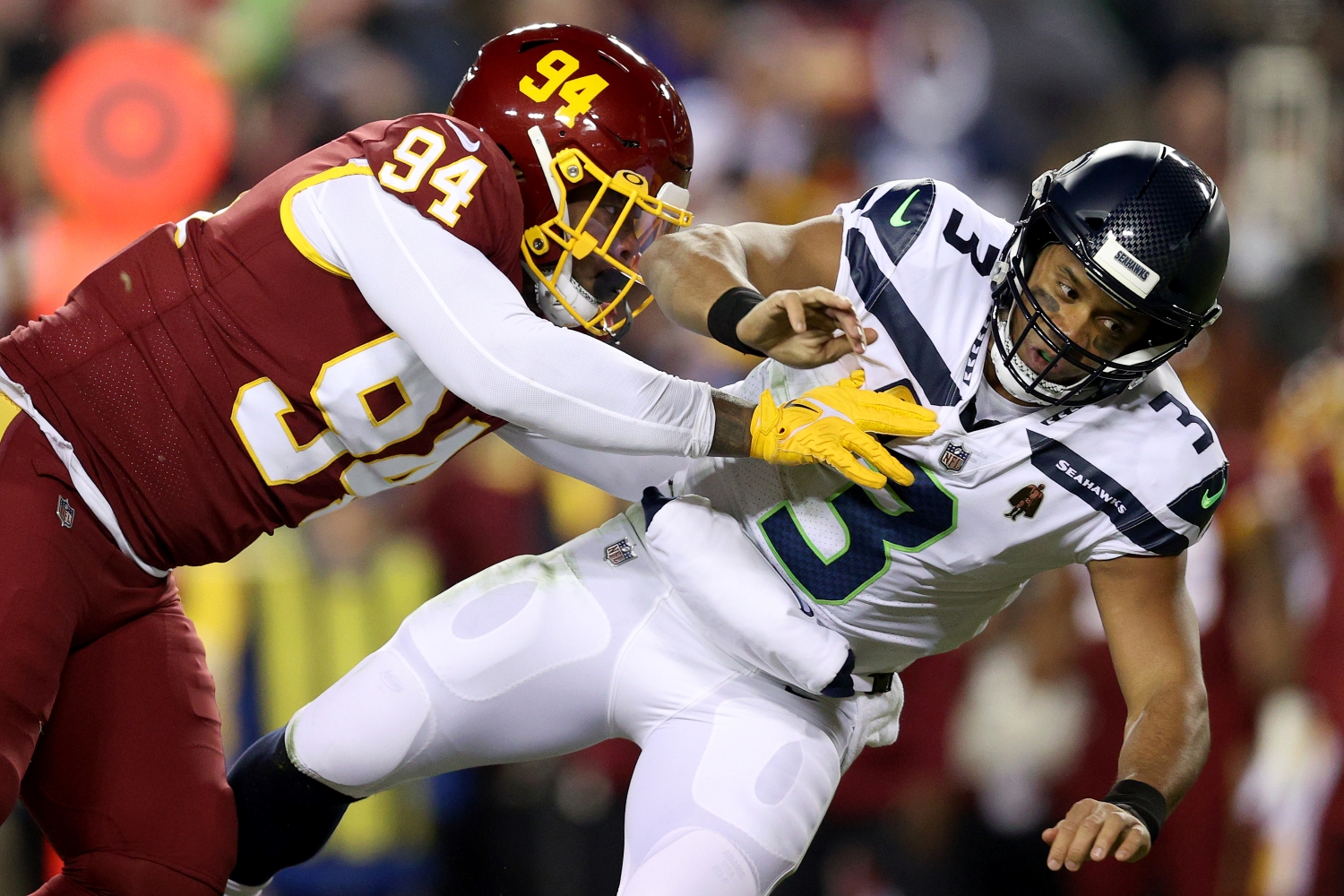 He may not be able to compete with Tom Brady's robust ring collection, but Wilson doesn't fall far behind the GOAT in terms of career winning percentage. While the former outranks every quarterback in NFL history with a 76.8% rate, the latter boasts an impressive mark of 66.1%.
Of course, after growing used to seeing Wilson lead their beloved team to victory on a near-weekly basis for nine straight seasons, Seahawks fans have witnessed plenty of losses in 2021. And with Pete Carroll's squad sitting at 3-8, their superstar signal-caller will soon experience a new feeling he assuredly will want to forget.
Whether it happens Sunday against the San Francisco 49ers or it takes another week or two, Seattle will suffer its ninth loss. And by doing so, the franchise will officially suffer its first losing season since 2011 — the year before Wilson arrived. Unfortunately for him, that means he will go from winning double-digit games in eight of the last nine years to having a double-digit loss season on his record.
Hall of Fame voters certainly won't check "no" just because Wilson will have at least one losing season on his resume. But it's got to be a tough pill to swallow for a hyper-competitive player who went 11-3 in his final year of college and won at least 11 games in five of his nine nine years in the NFL.
Obviously, the Seahawks' struggles don't stem from a lack of talent at the most important position in sports. Yet that doesn't take away from the fact they're clearly not a championship contender. And with the way the team is trending, it might be time for the organization to undergo some significant changes this offseason.
Seattle needs to seriously consider starting from scratch
At this point, the Seahawks need to shake things up. And given some of their issues on both sides of the ball, the idea of undergoing a rebuild shouldn't be off the table. In fact, an offseason plan based around trading Wilson for a package of first-round picks must be taken into consideration.
Of course, it would also be wise to find a new person to make those selections. After all, general manager John Schneider has watched his stock drop significantly in recent years due to poor personnel decisions.
Plus, the franchise might want to move in a new direction at head coach. Carroll is the oldest of his peers, and he doesn't seem to know how to push the right buttons anymore. Ultimately, he and Schneider enjoyed a successful run, but both have lost the benefit of the doubt.
After making winning a habit for nine years, the Seahawks have serious work to do if they hope to avoid making losing a common occurrence moving forward.
All statistics courtesy of Pro Football Reference.