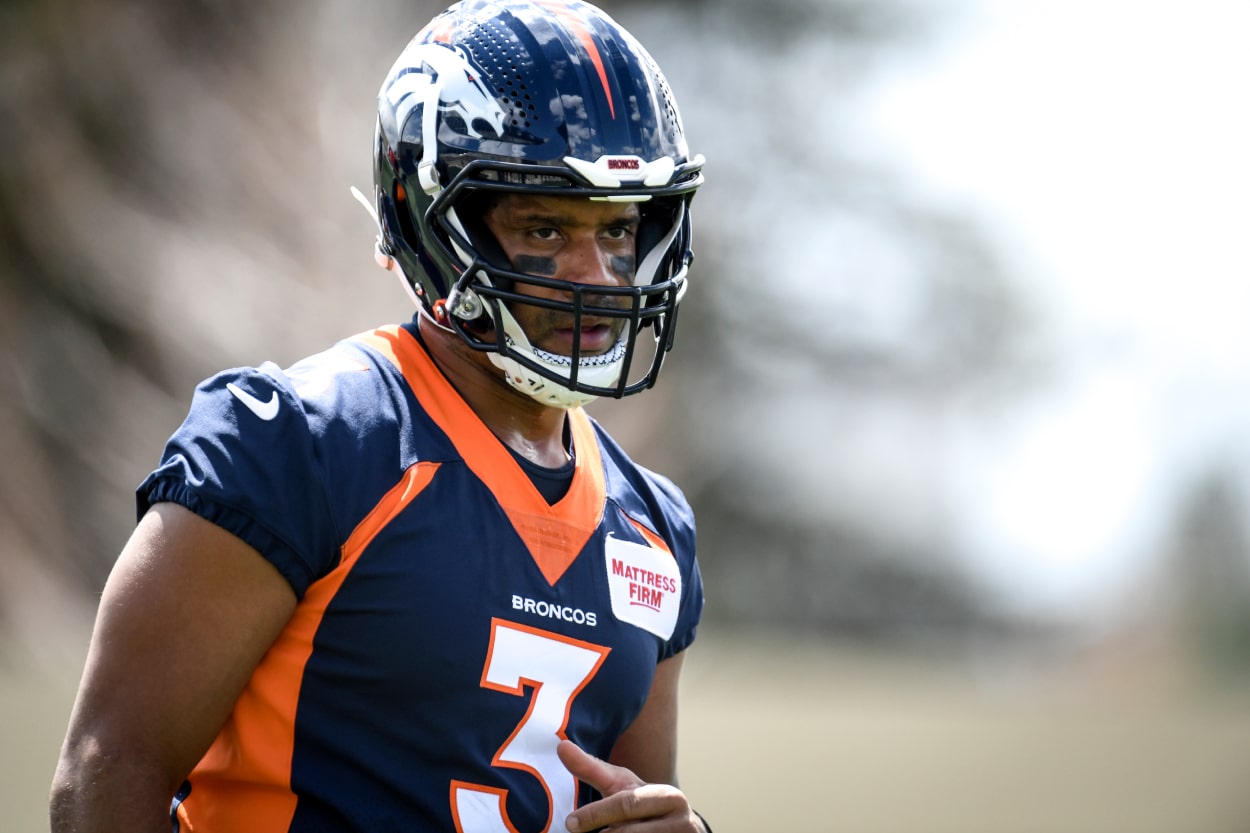 Russell Wilson, Denver Broncos Receive Harsh Reality Check From Keyshawn Johnson
The Denver Broncos have high expectations now that they have Russell Wilson at quarterback. However, former NFL player Keyshawn Johnson recently sent them a harsh reality check.
The Denver Broncos have high expectations for the 2022 NFL season. They have a new quarterback in nine-time Pro Bowler Russell Wilson and some talented weapons around him.
However, should their expectations actually be that high? Former NFL wide receiver Keyshawn Johnson doesn't think so, and he recently sent out a harsh reality check for Wilson and company.
Keyshawn Johnson gives Russell Wilson and the Denver Broncos a harsh reality check
Following the team's trade for superstar quarterback Russell Wilson, wide receiver Tim Patrick recently said the Broncos are "Super Bowl or bust this year."
Keyshawn Johnson doesn't think that's the case.
"I don't think they are Super Bowl contenders," he said on the June 2 episode of NFL Live. "… This division (AFC West), let alone the conference is extremely tough. When you look at Courtland Sutton, and you look at Jerry Jeudy and Tim Patrick, they really haven't, as a receiving tandem, taken the next step. One would say it's probably because they had bad quarterback play. I don't know. Maybe, I don't know what I'm watching. But I don't see this team being a Super Bowl contender. I think they're an eight, nine-win type team with Russell Wilson."
That's a bold claim, considering eight wins would make the Broncos a losing team, but Johnson is correct: Denver is not a Super Bowl contender.
The Denver Broncos aren't Super Bowl contenders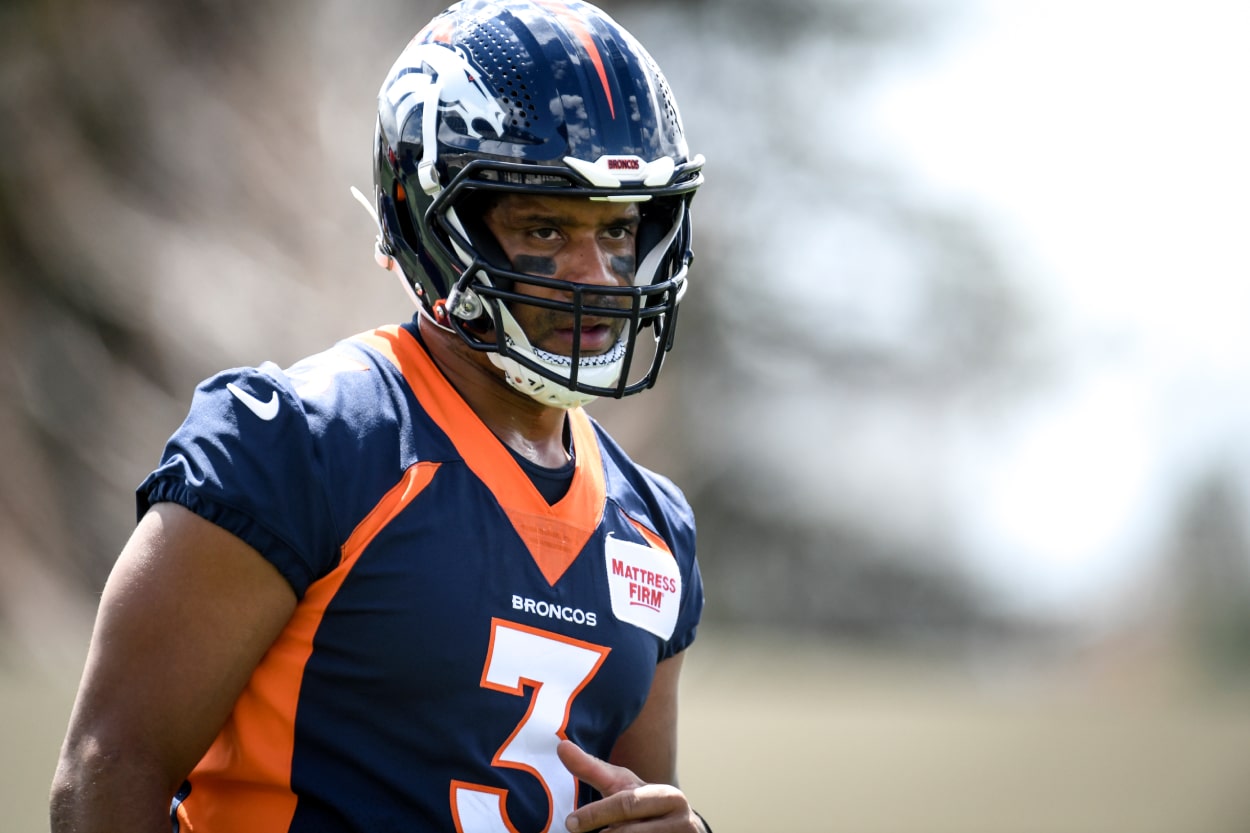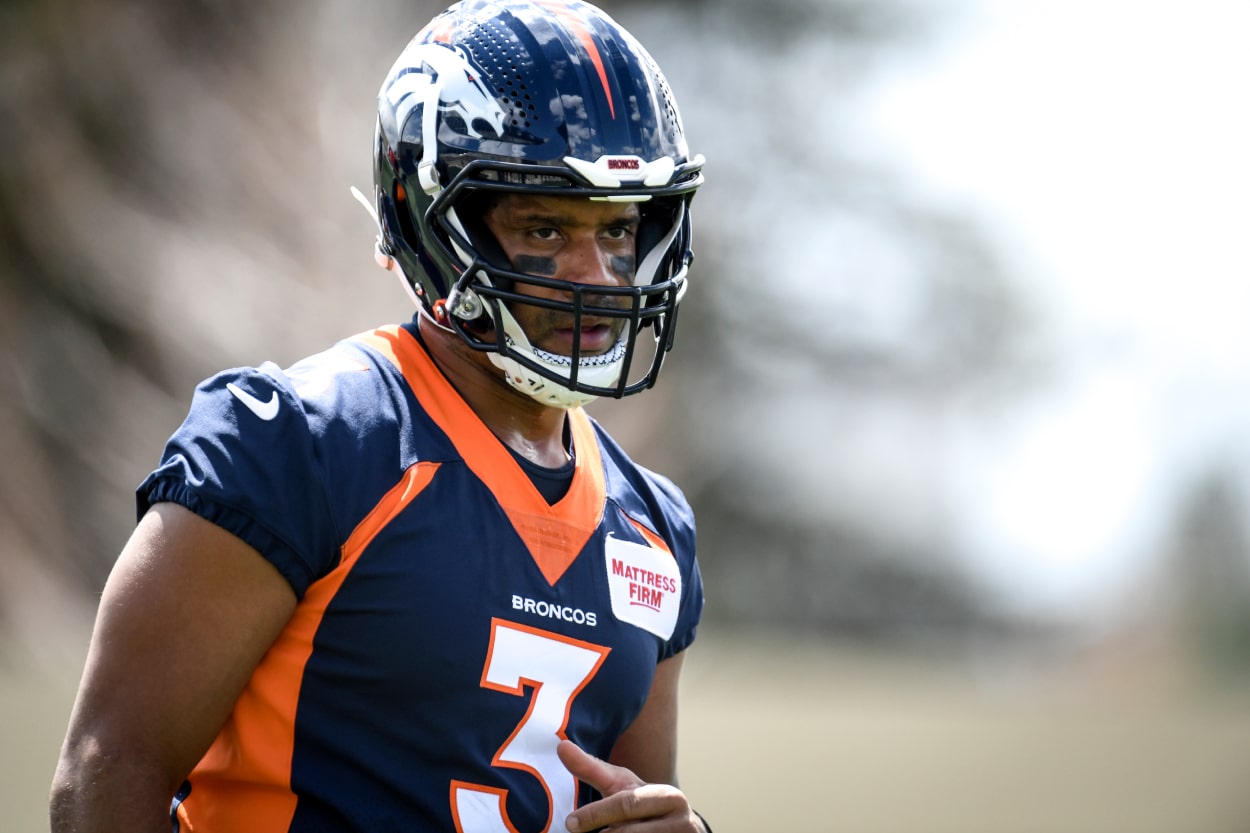 The Broncos' division will be the biggest thing standing in their way of playoffs this year, let alone the Super Bowl. They are in the AFC West, which consists of the Kansas City Chiefs, Las Vegas Raiders, and Los Angeles Chargers.
The Chiefs just made their fourth straight AFC Championship Game last year, and the Raiders have added Davante Adams to a team that made the playoffs in 2021. The Chargers, on the other hand, finished 9-8 last season and acquired Khalil Mack this offseason.
Denver went 7-10 in 2021 and has had a losing record for five consecutive years. Neither Teddy Bridgewater nor Drew Lock played great at quarterback, but the Broncos' receivers didn't blow anyone away, either. Courtland Sutton and Tim Patrick both had over 700 yards, and Jerry Jeudy had 467 in 10 games. Denver's receptions leader, tight end Noah Fant, is also now on the Seattle Seahawks.
Will Russell Wilson improve this Broncos team in 2022? Absolutely. But they just don't compare to some of these other AFC squads like the Chiefs, Raiders, Chargers, Buffalo Bills, and Cincinnati Bengals.
Denver will be tough to beat, but its fans may need to lower expectations.
Stats courtesy of Pro Football Reference