Russell Wilson Just Helped Reveal Eagles' True Feelings on Jalen Hurts
The Russell Wilson trade saga is officially over. Mere moments after Aaron Rodgers announced he's returning to the Green Bay Packers, the Denver Broncos lept into action and acquired their own franchise quarterback of the future.
The Broncos traded two first-round picks, two second-round picks, QB Drew Lock, DE Shelby Harris, and TE Noah Fant for Wilson and a fourth-round pick. A small price to pay for a player who immediately makes Denver legitimate contenders in the AFC.
Once the trade was finalized, it was revealed the Broncos were always Wilson's top choice this offseason. However, that doesn't mean other teams didn't try to pry him away from Seattle. The Philadelphia Eagles — despite having Jalen Hurts under contract — reportedly made a last-ditch effort to bring Wilson to Philly.
The Eagles tried to trade for Russell Wilson
The Eagles have been connected to Wilson for close to two calendar years now. Philadelphia had plans of drafting him way back in 2012.
With that said, the Eagles have been swearing up, down, left, and right all offseason long that Jalen Hurts is their guy for the future. Hurts had a good year in which he excelled running the football. However, he left a lot to be desired when it came to moving the ball through the air. Common sense suggests the Eagles would happily replace Hurts with a future Hall of Famer in Wilson. However, this was an idea Roseman refused to admit publicly. In fact, he repeatedly vouched for Hurts as the 2022 starter when asked about it during the NFL Scouting Combine.
However, now that all the details about Wilson's Seattle exit are being made public, it's being reported that Philadelphia did make a formal trade offer for Wilson.
According to Broncos reporter and NFL insider Benjamin Albright, both the Eagles and Washington Commanders made offers for Wilson, but he refused to waive his no-trade clause for either team.
The Eagles just revealed their true feelings on Jalen Hurts
According to The Athletic's Zach Berman, there was never much realism to a Wilson-to-Philly trade. Wilson didn't want to play for the Eagles, and the Seahawks wanted to send their star quarterback to the AFC, but that's not the point of this article.
The point is the Eagles made a formal offer for Wilson. Despite all their claims of Hurts being their unquestioned and unrivaled QB of the future, they were willing to replace him as recently as a few days ago.
In fact, seeing as Drew Lock was included in the Broncos' trade package to Seattle, it's safe to assume the Eagles' package included Hurts as well.
Can Philly find their version of Russell Wilson?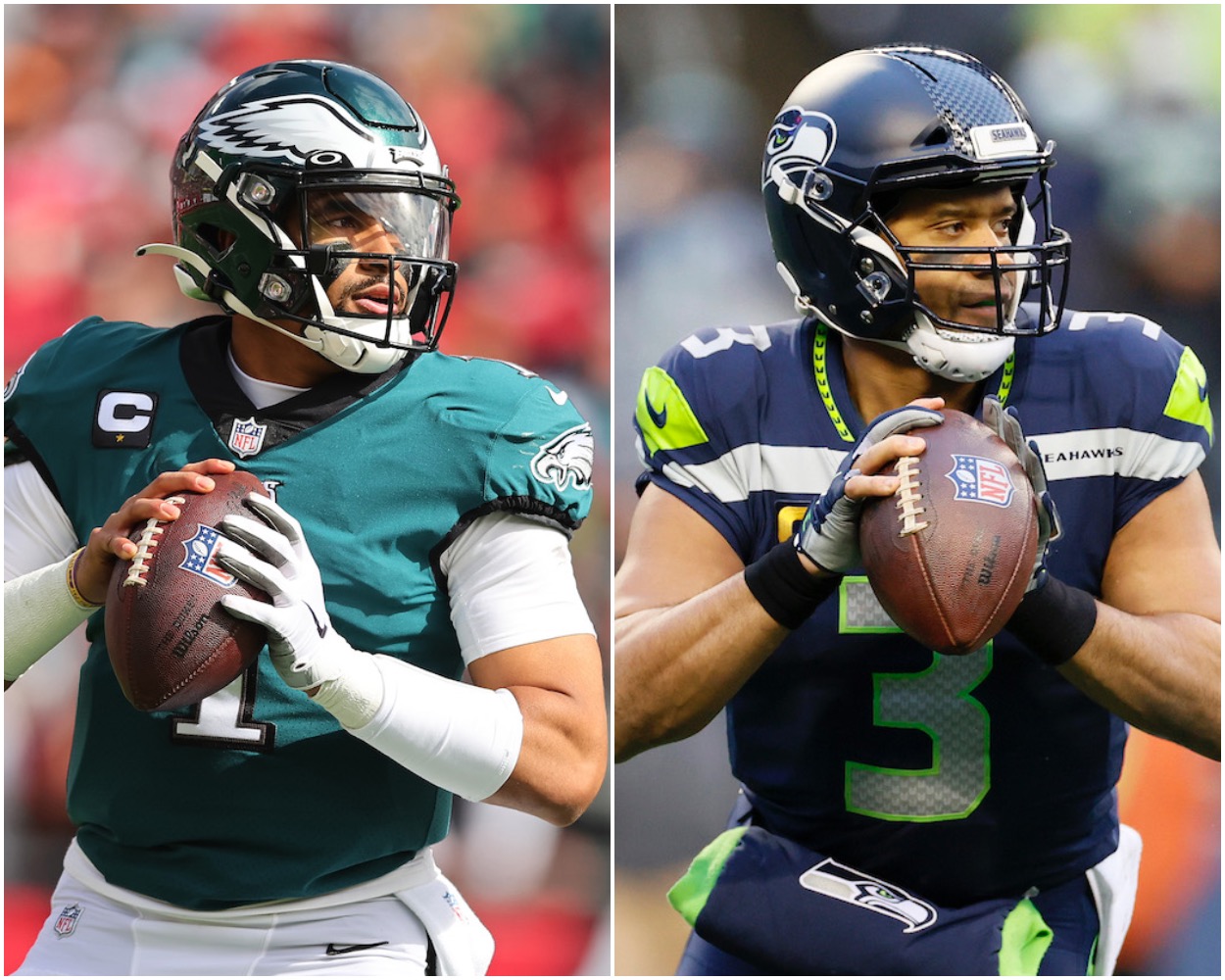 The cat's out of the bag. The Eagles are willing to replace Hurts for a better quarterback. Honestly, who can blame them? Hurts is a promising young player with elite athletic traits, but he's not even close to the caliber of player as Wilson.
However, with Wilson (and Aaron Rodgers) off the market, the question is: will Howie Roseman continue searching for a replacement? Or will he commit to riding things out with Hurts for another season or two?
Deshaun Watson is the last "franchise quarterback" left to be traded this offseason, and the Eagles have been intensely linked to him. However, his off-the-field legal issues are impossible to ignore. He won't be traded unless his name is cleared. If his name is not cleared, he could be facing serious jail time.
Either way, the Eagles have finally shown their hands. Despite all the posturing and supportive comments, they aren't sold on Hurts. They'll replace him for the right QB.
Like Sportscasting on Facebook. Follow us on Twitter @sportscasting19.
RELATED: ESPN Suggests the Eagles Go 'Outside-the-Box' and Draft Another First-Round WR