Russell Wilson and the Seahawks May Be In Trouble Without His Tough-Running Teammate on 'Thursday Night Football'
It was never going to be easy for the Seattle Seahawks (2-2) to take on their NFC West division rival, the Los Angeles Rams (3-1), in Week 5 of the 2021 NFL season. Throw in the fact that the matchup takes place on Thursday Night Football, a game notorious for being tough because of the shortened time between matchups, and this was always going to be a tough outing for the Hawks.
The Rams, now led by Matthew Stafford at quarterback, are among the cream of the crop in a stacked NFC. Seattle has been in that position many times before and will be again, but heading into the season, it seemed pretty clear that this was going to be an uphill battle for the Seahawks against a team many feel should win the Super Bowl.
An already tough matchup will be even tougher if starting running back Chris Carson can't go. And there's the bad news for Russell Wilson and the Hawks. Carson, according to multiple reports, is going to be a game-time decision.
Chris Carson is listed as questionable because of a recurring neck issue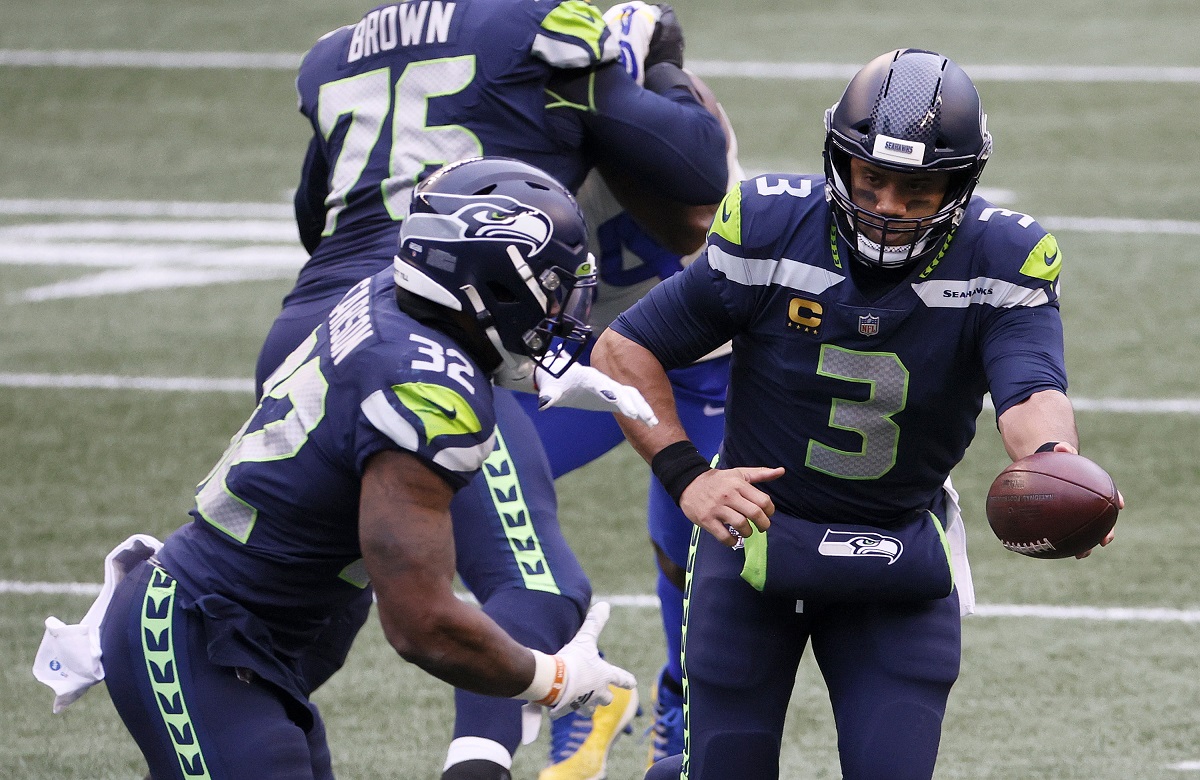 ESPN's Brady Henderson reported on Twitter that Carson has missed the last few days of practice due to the aforementioned neck injury. The running back's neck "flares up on occasion," per Henderson, and right now, the Seahawks consider it inflamed.
"He has had kind of a long-term, I guess it would be kind of a condition that he's dealt with, and sometimes it flares up and sometimes it doesn't," Seattle head coach Pete Carroll told the media on Wednesday, according to 710Sports.com in Seattle. "We've tested him and MRI'd him and all that kind of stuff, and it's no different than it's been. It's just obviously inflamed right now, and so we've got to see if it quiets down."
Injuries are unfortunately nothing new for the 5-foot-11, 222-pound running back. He played only four games during his rookie season due to a broken leg and missed four games in 2020 due to a foot sprain. The neck issue has seemingly come out of nowhere in terms of public reporting, but clearly, according to Carroll, this is something the Hawks have known about.
It will be hard for the Seahawks to beat the Rams without a strong rushing attack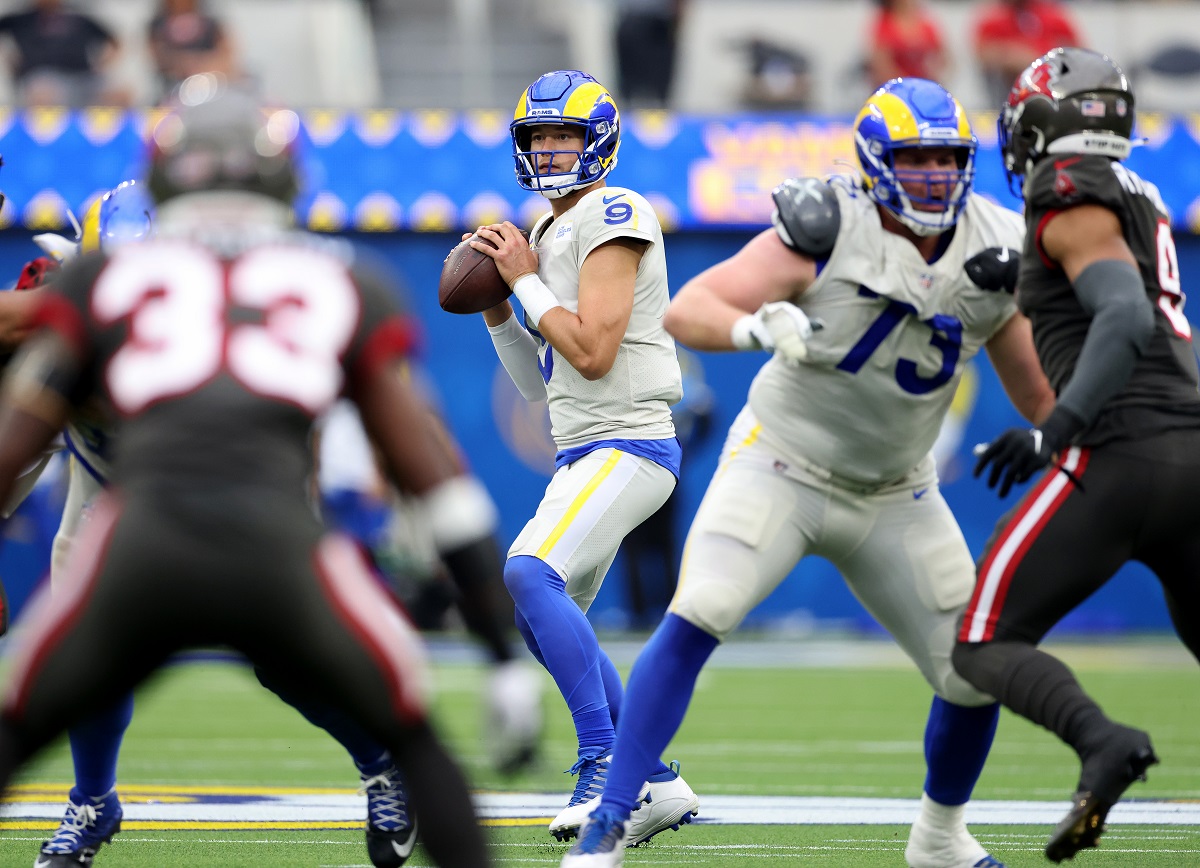 One of the keys to stopping any high-flying offense is controlling the time of possession when your team has the ball. That's a tried-and-true way to keep an opposing quarterback out of rhythm, and it's a strategy the Hawks would be wise to use to keep Stafford and Sean McVay's offense off the field.
The Arizona Cardinals beat the previously undefeated Rams in Week 4 and proved that theory right. It doesn't hurt that Cardinals quarterback Kyler Murray can absolutely sling the ball, but if you dig down into the numbers, you'd see that the high-flying Arizona offense actually had a time-of-possession advantage of nearly 11 minutes over the Rams. The Cardinals ran the ball 40 times as a team and picked up 15 first downs on the ground.
Seattle's offense under Carroll has always been at its best when Wilson's arm complements the run game and vice versa. The Seahawks have one of the best home-field advantages in the NFL, and when the team really starts imposing its will, things get really loud.
It's not all doom and gloom for Seattle's run game
The built-in advantage the Seahawks have if Carson can't go is that Wilson is just as prolific as a runner at times as he is a pure quarterback.
At the very least, the threat of him using his legs to move the chains will keep a player like Jalen Ramsey's eyes in the backfield at all times. It will also force a strong Rams' defensive line led by all-world defensive tackle Aaron Donald from getting too far up the field in pursuit.
The Hawks also have the potential for production out of running back Alex Collins, who will likely start if Carson is ruled out. Collins only has 13 total attempts on the season, which is slightly discouraging, but 10 of those rushes came in Week 4's win over the San Francisco 49ers. Collins didn't set the world on fire, but he did rush for 44 yards and a touchdown while catching two passes for 34 yards.
Of course, there's always the potential that Carson will be deemed ready to play against the Rams. Frankly, that's the best-case scenario for the Seahawks because they're going to need him.
Stats courtesy of Pro Football Reference.
RELATED: Tom Brady Broke Drew Brees' Passing Yards Record, Although Another Super Bowl-winning Quarterback Made History on Sunday