Russell Wilson: It's Time for the New York Giants to Get Bold, Call Their Shot and Prepare to Make a Franchise-Altering Trade
Daniel Jones isn't the answer for the New York Giants. The once-proud organization doesn't need more time to figure that out. With Russell Wilson reportedly interested in "Big Blue", it's time for the Giants to channel Babe Ruth, point to the outfield grandstands, and call their shot.
Go get him.
Russell Wilson would reportedly waive his no-trade clause for New York Giants
The Seattle Seahawks have Wilson locked up through 2023, and he has a full no-trade clause. The Hawks, at 4-8, are barreling toward just the second playoff-less season since Wilson was drafted by the organization in 2012.
While Seattle will undoubtedly want to hold onto Wilson, we know that he's expressed frustration with the organization as recently as this past offseason. According to NFL reporter Jordan Schultz, Wilson is also willing to waive his no-trade clause for three teams, the Giants being one of them.
A few weeks ago, Schultz reported that Wilson's future in Seattle "is in jeopardy."
"We can point Wilson's frustration to the GM (John Schneider) and the fact that he's been sacked more times than any quarterback in the league," Schultz said.
His most recent report added onto the news that Wilson would reportedly waive his no-trade clause for the Philadelphia Eagles.
"There are three teams that I'm told he would strongly consider doing so [for]," Schultz said. "Those teams are the Denver Broncos, the New York Giants, and the New Orleans Saints."
The Giants desperately need a star quarterback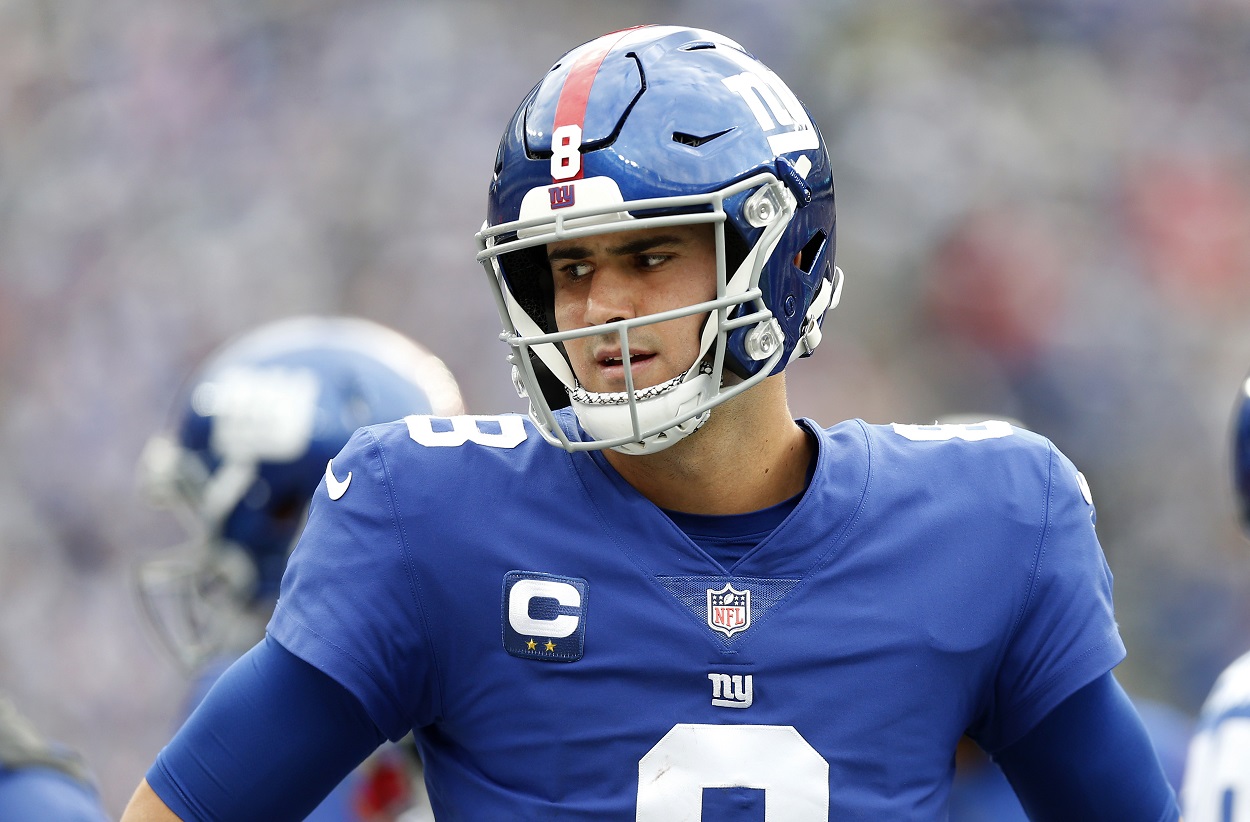 If the reporting on Wilson is accurate, the Giants are facing a potentially franchise-altering decision this offseason. If Wilson is indeed interested in the Eagles, Broncos, and Saints, you know those franchises will do everything they can to pry Wilson away from Seattle. All three have significant quarterback question marks that Wilson could instantly take away. A quarterback of Wilson's caliber would also go a long way to getting those franchises back into the Super Bowl hunt.
The same thing can be said for New York. The Giants drafted Jones No. 6 overall in the 2019 NFL draft, but he's proven to be average at best and terrible at worst.
In his third season, which is the season young quarterbacks either ascend to their true form or prove they'll never reach it, Jones has thrown for 2,428 yards and ten touchdowns, but he's also thrown seven interceptions. He has an average QBR of 41% this season and a lifetime completion percentage of 62.8%. Jones also has a terrible career touchdown to interception ratio, with 45 career touchdowns and 29 interceptions.
The proof is in the pudding. Jones is not the guy. Firing Jason Garrett won't change that. Heck, firing Joe Judge and getting rid of Dave Gettleman won't change that as well.
The truth is that Jones is a high-level NFL backup, at his peak. If New York wants to keep him around, he should be backing up Wilson.
The Giants need to go all out and trade for Wilson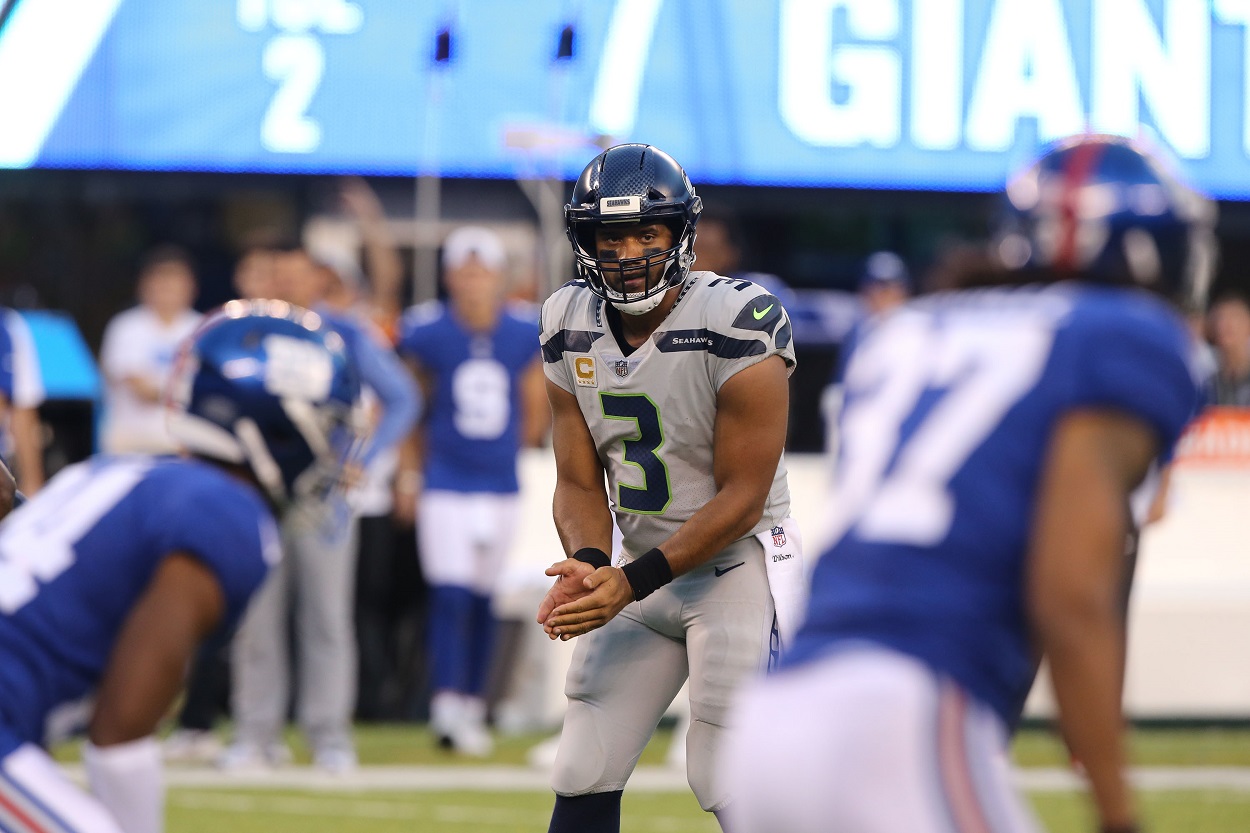 If Wilson wants out of Seattle and the Giants are on his list, New York must do everything it can to put together a "Godfather offer" for the star quarterback as soon as he's able to be traded for. Make them an offer they can't refuse.
Without Wilson, Seattle would be looking at a rebuild of epic proportions, and they're already halfway to that point anyhow. That makes the NFL draft extremely important for the Seahawks, and the Giants are lucky in that they have two valuable 2022 first-round picks that they can offer up in exchange for a star quarterback.
It's time for New York's ownership to get bold. Let Gettleman "retire" in the offseason and hire a competent general manager. If Judge is not the guy, which he looks like he isn't, fire him and bring in a young head coach with a good track record on offense.
From there, trade the two first-round picks to Seattle and bring back Wilson in return.
It would be a new era of Giants' football, complete with a new face of the franchise. It works out for Wilson and his pop-star wife, Ciara, as well. The bright lights and attention of New York would be good for both of their individual brands.
It's a win-win, but the Giants have to be bold enough to make it happen.
Stats courtesy of ESPN and Pro Football Reference.