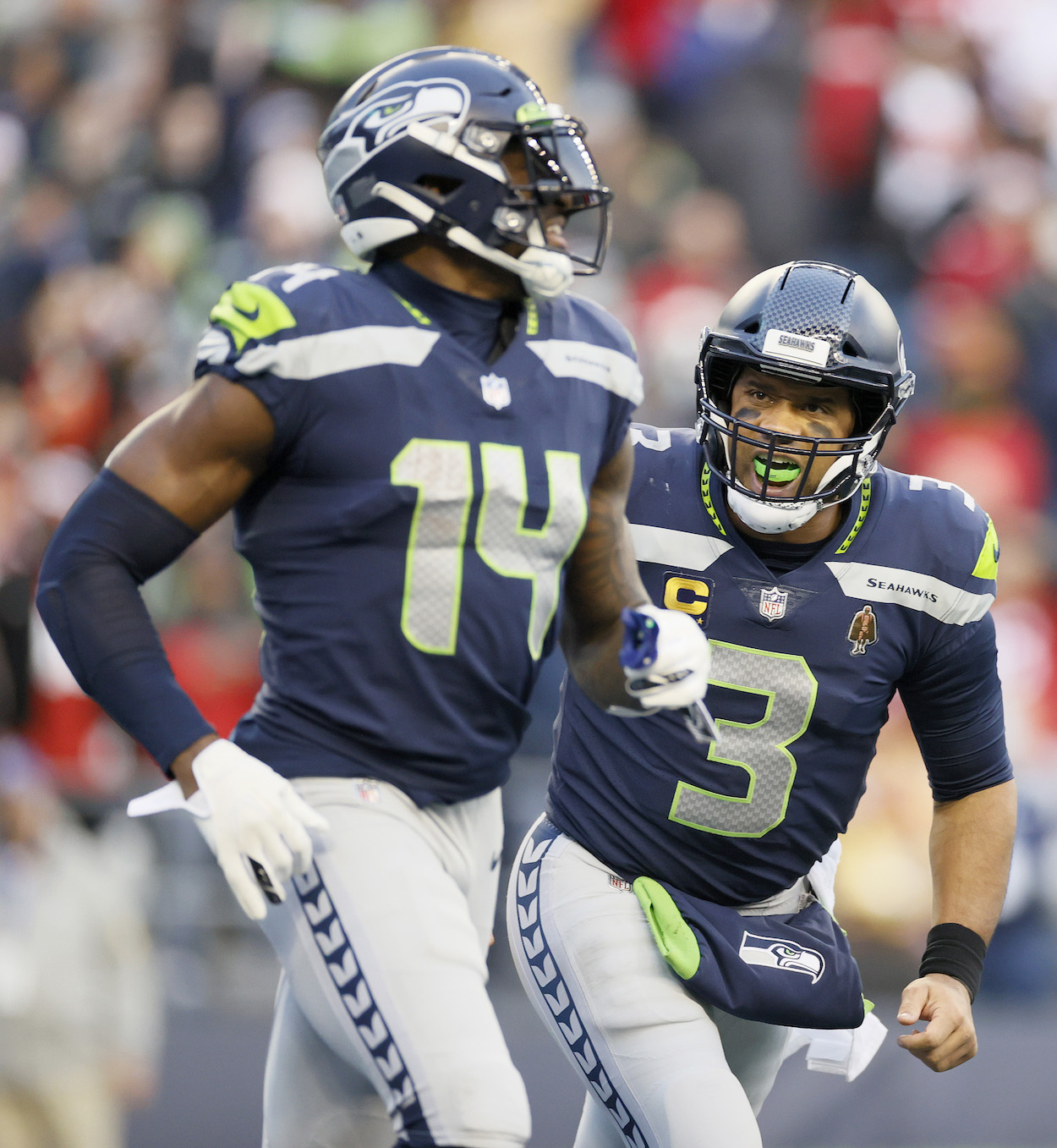 Russell Wilson Trade: What it Means for D.K. Metcalf
The Seahawks trading Russell Wilson could directly impact the future of ascending WR D.K. Metcalf.
The Seattle Seahawks made quite the franchise-altering decision this week. They traded long-time franchise quarterback Russell Wilson to the Denver Broncos, paving the way for a grueling rebuild to commence.
Mere moments later, the Seahawks also parted ways with long-time starting middle linebacker Bobby Wagner. The Seattle front office is making things abundantly clear; it's time to tank.
With both of these departures in mind, attention has started shifting toward the final remaining critical pieces on the Seahawks roster. The expectation is that teams will come calling for the rest of Seattle's starting-caliber players, and ascending wide receiver D.K. Metcalf is surely to top most teams' wish lists.
Russell Wilson being traded could signal D.K. Metcalf hitting the trade block
Before the Wilson trade even materialized, there was talk of Metcalf's future in Seattle being uncertain. The former second-round pick is entering the final year of his rookie contract, and the two sides have yet to discuss a possible contract extension.
Common sense suggests the Seahawks should prioritize keeping Metcalf in town for the long haul, even if they're entering a multi-year rebuilding period. Metcalf is only 24 years old, and has already established himself as one of the top wide receivers in the NFL. He'll likely only get better as the years go on.
However, this might not be where Seattle's brain is at. If the Seahawks are looking to tear everything down and start from scratch, they could be more interested in trading Metcalf for a draft pick (or several).
Russell Wilson helped maximize D.K. Metcalf's value
Potential draft pick compensation aside, the other main point to consider is whether the Seahawks expect Metcalf to regress now that Wilson is no longer the quarterback passing him the football.
One of the main reasons Metcalf got off to such a hot start in his NFL career is his strong connection with Wilson. The former Seattle QB loves chucking up deep balls and 50/50 balls to his receivers, and Metcalf is arguably the best jump-ball wideout in the NFL right now.
This strong on-field relationship made Metcalf's transition to the NFL a relatively easy one. However, with the Seahawks' current QB situation completely uncertain, it could make sense to trade Metcalf before his value takes a tumble in 2022.
The Seahawks need to decide what they prioritize more, draft picks or current talent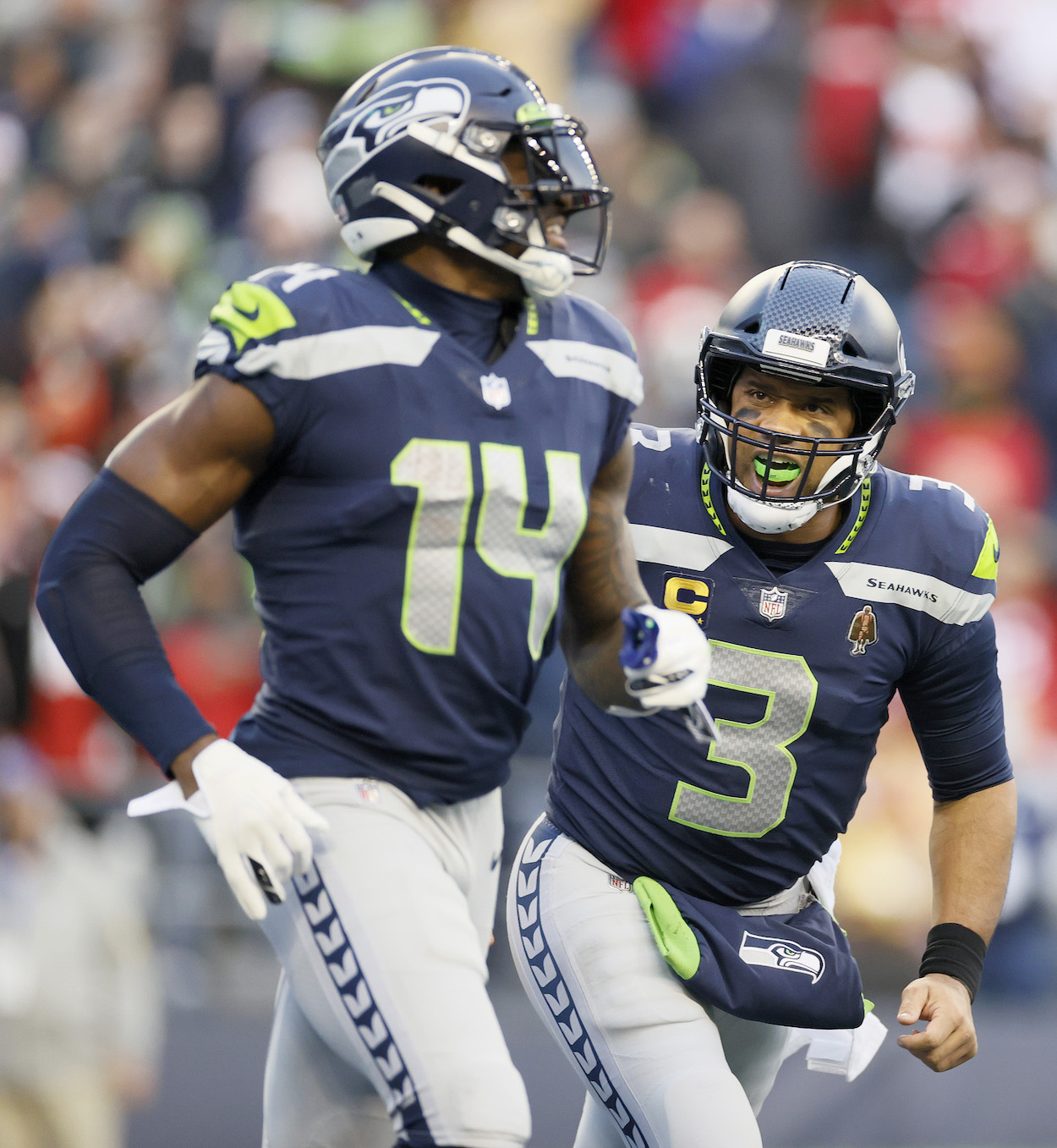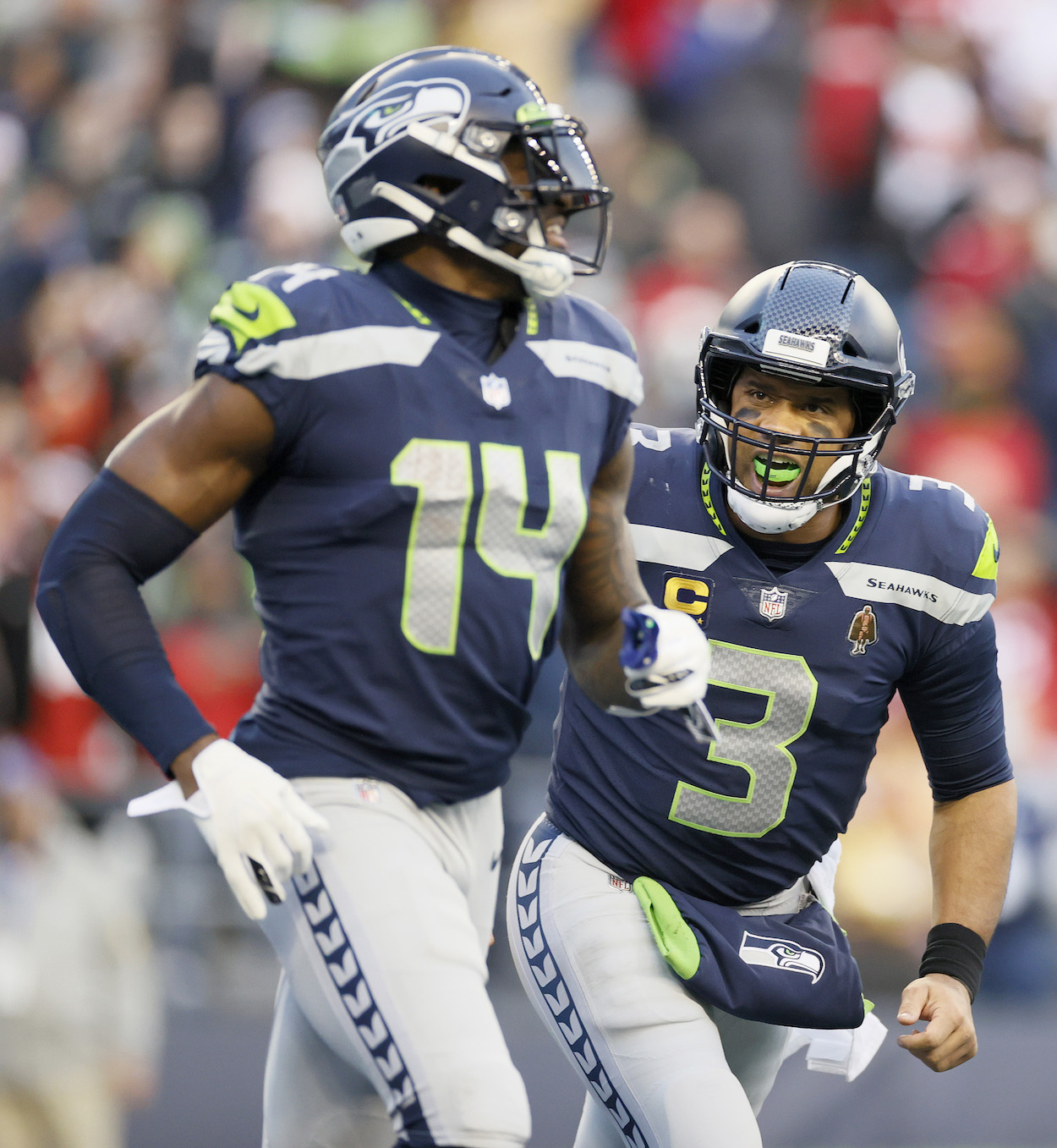 Ultimately speaking, the decision to trade or extend Metcalf is a pretty simple one for the Seahawks front office.
What do they prioritize more? Draft picks for the future? Or current, elite talent?
By all accounts and measures, Metcalf is an elite wideout in today's NFL. Even without Wilson under center, Seattle should comfortably expect Metcalf to remain one of the best pass-catchers in the NFL. Extending him would be well worth it.
However, if the Seahawks genuinely want to blow things up as aggressively as possible, putting him on the trade block would make sense. They would likely fetch a first-round pick in return.
As of right now, there's no clear answer to what Seattle wants to do. However, Wilson's departure certainly adds more drama to the conversation.
Like Sportscasting on Facebook. Follow us on Twitter @sportscasting19.